VOLGREN BUS APPRENTICES HIGHLIGHT CAREER CHANGE SUCCESS
---
WITH THE 2020 Federal Budget's strong focus on jobs, employee re-skilling at all ages could prove key to its success as two recent Volgren adult apprentices' paths have proven.
Ten years ago Paul Timu was working in construction when the industry hit a flat spot. He knew he needed to make a career change and, after speaking with a family member who worked at Volgren, he managed to get a job at the company's Eagle Farm facility.
"I was helping out in the chassis area building the roofs. I was casual for two and a half years and expressed my interest in an opportunity to become an apprentice," Timu remembered.
Volgren was offering four-year apprenticeships in truck, trailer and bus manufacturing and Timu says he, "…took that opportunity with two hands and ran with it."
It was then in 2013 that Paul met Nelson Rowlingson, a fellow adult-apprentice with a similar background: Nelson had practical skills but no trade and he found that this limited the types of work he could seek, he explains.
"I was a second-class welder [and] Volgren were willing to give me a start. I started on production, fitting gas tanks to MAN buses.
"When the apprenticeship came up, I put my name down and was lucky enough to start in 2009," Rowlingson said.
Timu was 23 when he started the apprenticeship and Rowlingson was 34. They were in the same class at TAFE and quickly became friends, they explain.
"It was really great to do the apprenticeship with Nelson. We were just bouncing off each other. Anything that I didn't know I would ask him and vice-versa. It worked really well and from early on we had each other's back," Timu said.
Rowlingson says he also enjoyed learning alongside a fellow Volgren apprentice and says he was motivated by what felt like a rare opportunity.
"Going through the apprenticeship it honestly felt like a career lifeline to get a trade and it gave me a lot of purpose," he said.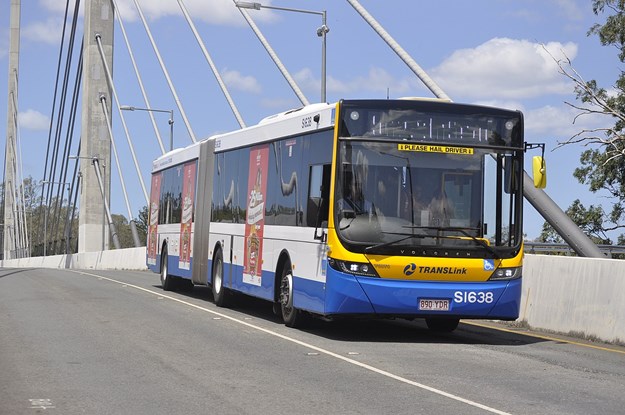 SINK OR SWIM
There was a lot of hard work involved, but both men say the labour was worth it. Volgren unapologetically dropped apprentices into the deep end, asking them to learn by doing, often under demanding circumstances, the company confirms.
The pair remembers being deeply involved in manufacturing buses for Brisbane City Council.
"It was hectic. Sometimes we would push out a bus a day for Brisbane City Council in 2012," Rowlingson recalled.
Timu had a similar experience, at the same time exacting and rewarding.
"After the apprenticeship I was promoted to team leader [for the Brisbane City Council construction line] and worked on Volgren's first ever artic to be built on a flow line."
"It was big step up, but we got there and the next artic took a lot less time to build.
"We set a precedent for future builds – the systems here are awesome – and it's something I'm incredibly proud of."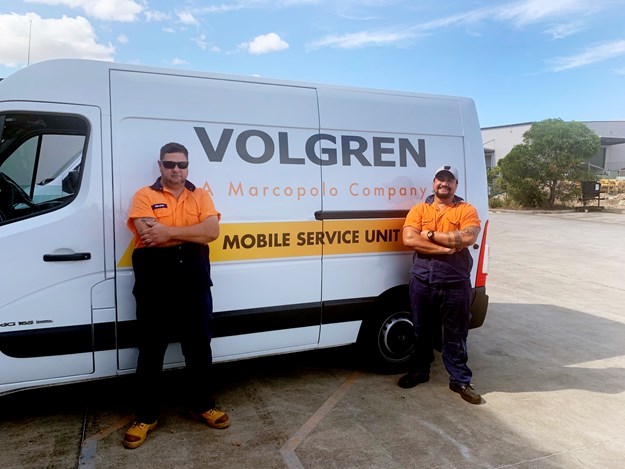 IDEAL CANDIDATES
The broad experience both men gained from the apprenticeship – Rowlingson, for example, worked in paint, fitout, assembly and acceptance – gave them great professional versatility. That, in turn, made them ideal candidates to become mobile technicians, whose job it is the help keep buses on the road, Volgren states.
Rowlingson became part of that team in 2017 and Timu joined him early 2019.
"Our biggest focus is if customers have any VOR [Vehicle Off Road]. That's our highest priority – to get those vehicles back on the road ASAP," Timu said.
"We tend to drop everything for those situations and try and solve the situation by any means possible," he added.
Brisbane City Council operates seven depots across the city; they have worked at all of those and several other depots for different operators throughout Queensland and Northern New South Wales. When they can't diagnose or fix a problem on site, they bring the bus back to Volgren's workshop, they explain.
"We're the face of Volgren whenever we go to a depot and we take that responsibility seriously," Timu affirmed.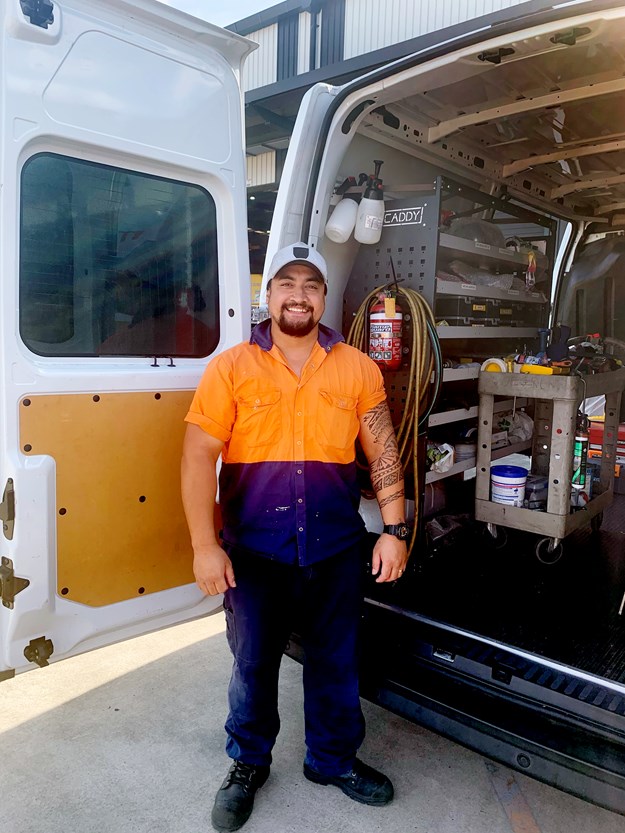 Their experience, expertise and professionalism stand them both in good stead, but Timu says in many ways it's the buses themselves that promote the Volgren name most effectively.  
"All the mechanics, body builders, auto electricians always say that our buses are the best to work on," Timu stated.
"I'm not being too confident when I say that Volgren has the best vehicles in Australia; they would stack up to any bus built globally.
"I've worked on a number of different vehicles and the difference in quality is stark."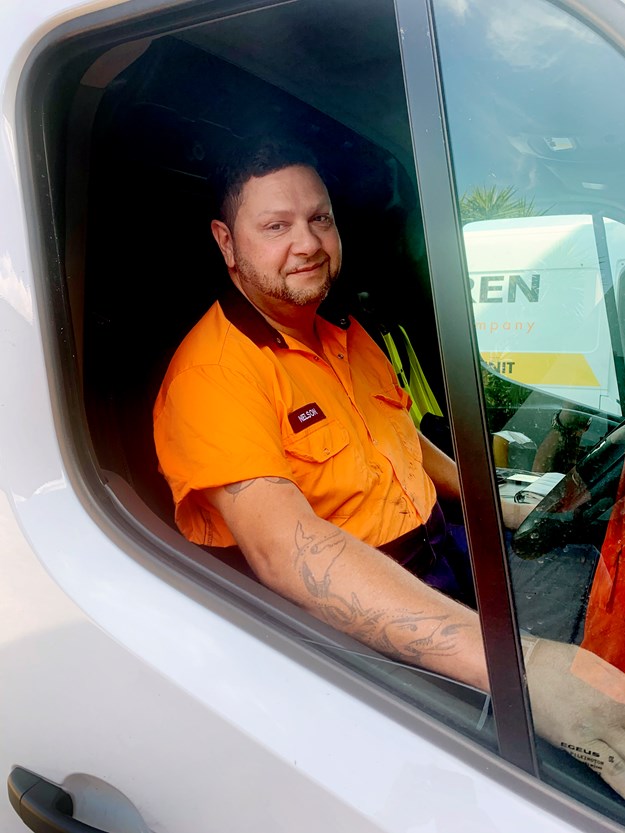 Subscribe to our newsletter
Sign up to receive the ABC e-newsletter, digital magazine and other offers we choose to share with you straight to your inbox
You can also follow our updates by liking us on Facebook.