BUSWAYS' ADELAIDE METRO SUCCESS: 'DIGITAL EMPLOYEE ENGAGEMENT'
---
NSW-BASED bus operator Busways has successfully transitioned its new Adelaide Metro workforce, using a 'digital employee engagement' app strategy to help overcome the challenges of the current pandemic, it explains.
By using a clever 'social media' technology, Busways adapted their interstate approach to move smoothly into its new Adelaide Metro contract's two depots and welcome 215 new employees to the existing Busways 1500+ workforce.
The company was selected by the South Australian Government on 11 March, 2020, to begin operating services for the Adelaide Outer South contract on 5 July, the only new market entrant appointed in two tranches of bus contract tenders, it explains.
After 77 years of service in New South Wales it was the company's first interstate expansion and made Busways' Australia's largest privately owned bus operator, it confirms. Throw state border closures and physical distancing rules into the mix and Busways had to get creative about employee engagement to achieve a successful workforce transition, it says.
Managing director Byron Rowe explains that Busways' primary focus to uplift quality in service delivery depended on engaging the existing workforce to support and prepare them to embrace change.
"Over the past few months, we have fundamentally been changing almost every operational aspect and process which is ultimately resulting in a fleet that is cleaner, quieter and more reliable," Rowe said.
"Change is not easy, but employees that are more engaged, better trained and kept informed about what the company is doing deal with the transitioning process much better.
"It's important to me that every Busways employee has opportunities to discuss, challenge and ask questions about Busways and what we're currently working towards.
"Communication is something we are continuously finding better ways to do," Rowe added.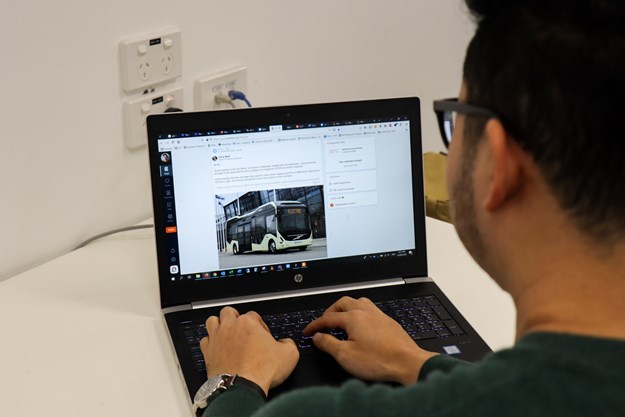 MANAGING COMMUNICATIONS
The rollout in early 2020 of a new employee communication app to Busways' NSW workforce was spearheaded by Busways head of Marketing and Communications, Donna Frith.
"It has always been a challenge to easily reach our frontline drivers, mechanics, cleaners and yard staff who make up about 90 per cent of our team overall," Frith stated.
"We needed an app built specifically for remote workers and we found that in Blink, which works for mobile and desktop and mimics the usability of other social media platforms meaning the user learning curve was minimal," she added.
The new platform proved instrumental in managing communications for the interstate transition, according to Busways. The company had four months to engage, recruit and 'onboard' the incumbent Adelaide workforce before commencing operations, it says.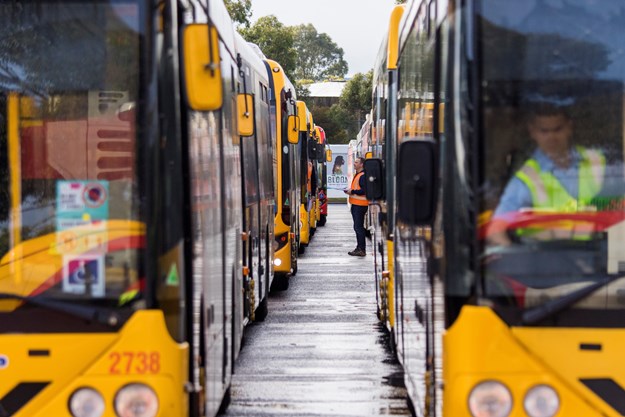 INTERSTATE INTERACTION
With the Covid-19 border closures, only half of the Busways transition team was able to get to Adelaide to manage face-to-face meetings, depot and fleet inspections, and training. Original plans for depot-based transition offices were changed to accommodate physical distancing; instead an off-site transition office with expansive space was established, Busways explains.
The team provided an on-the-ground presence to manage critical activities and pared-back one-on-one consultations, but most engagement with transferring employees had to be done remotely, it says.
"We had to pivot our engagement approach to concentrate on regular, meaningful and personal content via the app. We committed to a daily posting schedule, and while that was managed by our communications team, our transition and leadership team members actively participated in posting their own content and engaging in the comments so relationships could be built early," Frith said.
All employees who registered to transfer their employment signed up for a user account and 99 per cent accessed the app weekly throughout the transition period, Busways confirms. Utilisation has remained high at 97 per cent of users accessing the app at least fortnightly since transition, it says.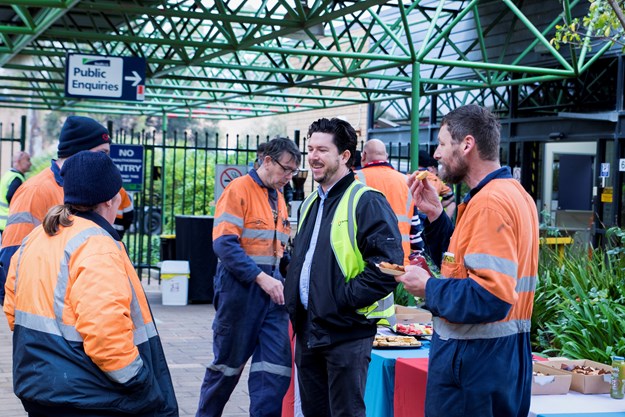 ONBOARDING SOFTWARE
To support employees' interested in transferring their employment, a digital recruitment process was implemented including in-house developed onboarding software.
"It was crucial to streamline any processes that we could, given the shorter transitioning timeline we were working with and our software helped immensely with this," Busways head of Human Resources Alanna Ward said.
"We removed manual paper processes by converting all forms and contracts to electronic copies, meaning that new employees were able to apply and accept offers of employment via email."
"Ninety-nine per cent of transitioning employees said the Busways transition team was helpful and supportive with 96 per cent saying they felt supported by Busways during the transition. Comments on our employee post-transition survey included 'it was quite a smooth and easy process' and 'felt like part of the team from square one'.
"Digital employee engagement gave us assurance that our new employees were receiving relevant and time-sensitive information regarding the transition and at the same time leaving them assured they were in capable hands." Ward said.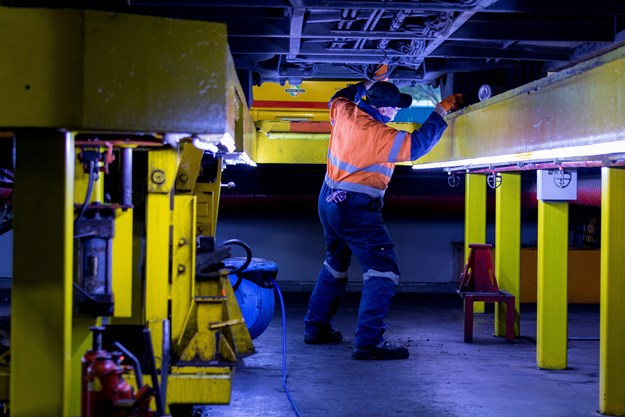 QUICK CONFIDENCE
Recruitment, induction, training, and shift consultation all occurred on time throughout the transition period, Busways states.
On the first day, Busways commenced services with every shift leaving the yard on time, it explains.
Shaun Payne, now a driver trainer with Busways, was a tad anxious going into the process to transfer employment, but quickly found confidence that he was making the right move.
"Going through the transition through Covid-19 was very much uncharted waters for both incoming employees and the transition team, but it was completed professionally using alternative means, such as Zoom and Microsoft Teams to meet and inform the new incoming staff," Payne said.
"Social distancing and hand hygiene were main players in our induction training and completing the mobilisation activities on the 5th July.
"Overall, this worked very well and the approach I've seen to thinking outside the square has been a positive journey," he said.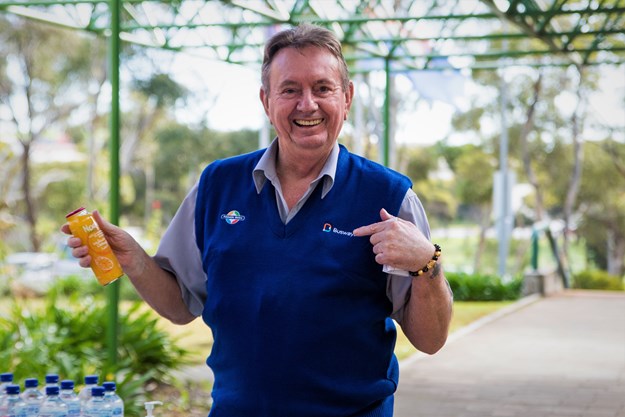 BLINK 182  
Employees have responded positively to the Blink platform, says Busways. Weekly active employee use of the system is more than 90 per cent in Adelaide, and engagement between depot managers and teams is leading to more informed drivers with timely awareness of disruptions, diversions, and major event information, it states.
Frith says while employees now have more access to their top-line managers through these digital solutions, face-to-face engagement will still have a place at Busways.
"Our digital engagement methods have enhanced our ability to connect with our people in the field. The platform has given our frontline staff direct contact with their top line managers" she said.
"Yet it is important digital complements rather than replaces face-to-face engagement or the tangible accessibility of workplace tools, systems, and avenues for employees to seek information and have input. "Old fashioned relationship building at a company BBQ or via consultative meetings will always have their place in a family oriented company like ours, as restrictions on gatherings ease," Frith explained.
Frith also says the frontline team is not just the face of the transport network; it facilitates positive customer experiences.
"Informed and involved employees set a positive tone for change; customers feel that from their driver and feel confident about relying on the service" she said.
"Good customer experiences start with good employee ones."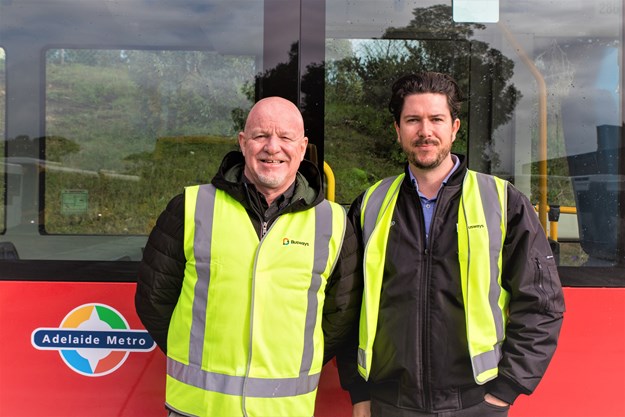 A MATTER OF CHOICE
When ABC magazine asked Busways how it ensured maximum use of the digital employee strategy, it confirms it didn't supply any mobile phones, but that employees were able to download the app on their own mobile if they wished.
"It is also accessible on a desktop computer which we have in our workshop and driver room spaces so employees can also access it there," a spokesperson stated.
"It has proved very popular among the Adelaide workforce with the vast majority of employees choosing to download the app and engagement still remains high from our Adelaide team on the app.
"Other channels of communication during transition included our transition office for enquiries (with Covid-19 safe measures in place), the transition office email and the transition office phone number.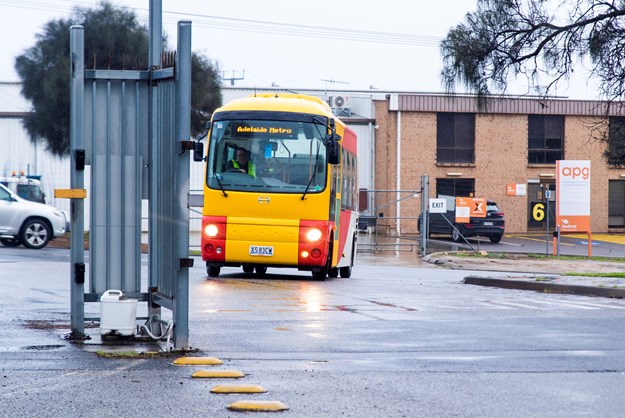 Subscribe to our newsletter
Sign up to receive the ABC e-newsletter, digital magazine and other offers we choose to share with you straight to your inbox
You can also follow our updates by liking us on Facebook.