VOLVO REMOTE DIAGNOSTICS KEY TO BUSLINES ESSENTIAL SERVICES
---
NSW RURAL operator Buslines - covering various isolated and scattered depots and workshops across the state – has streamlined its essential service operations using its majority Volvo bus fleet via Volvo's Connected Services, the company reports.
Volvo's Connected Services has been at the forefront of these solutions and has been a guiding force in providing unparalleled diagnostic services remotely, with efficiency and accuracy, Volvo states.
Buslines Group CEO Peter Ferris believes Volvo's Connected Services has streamlined the essential service operations for its Volvo vehicles.
"Having been a customer with Volvo Bus Australia for the past 19 years, we are continuously impressed with their technology and service advancements," said Ferris.
"For Buslines Group, Volvo's Connected Services has been an absolute dream in giving us real-time diagnostics, data updates and seamless solutions," he explained.
According to Volvo Bus, remote diagnostics provides the opportunity to identify issues remotely in order to optimise operating efficiencies – ultimately, keeping buses on the road for longer.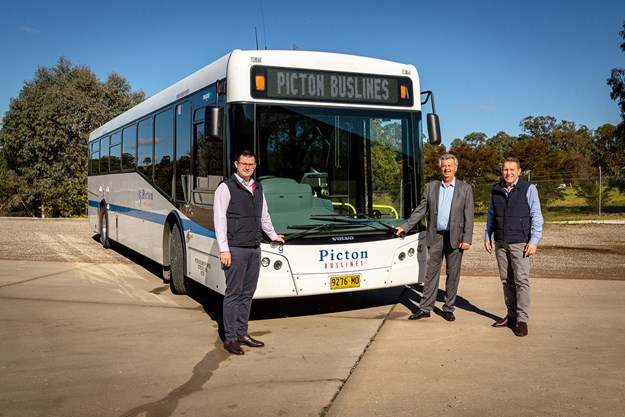 Buslines' Group fleet and maintenance manager Aaron Neilson explains the benefit of using the technology across a large number of workshops, recounting a recent example of a warning light showing on a bus on a route in Byron Bay. The workshop team was able to log on remotely, check-in on the fault and make the call whether to bring the bus back to the workshop at Lismore, or for it to finish its run.
It's the flexibility and peace of mind, he says, that is only available via Volvo's Connected Services offering.
Neilson also credits the strong relationship with Volvo's regional service manager Daniel Coleman as another reason he can trust his Volvo fleet is in the best condition it can be in.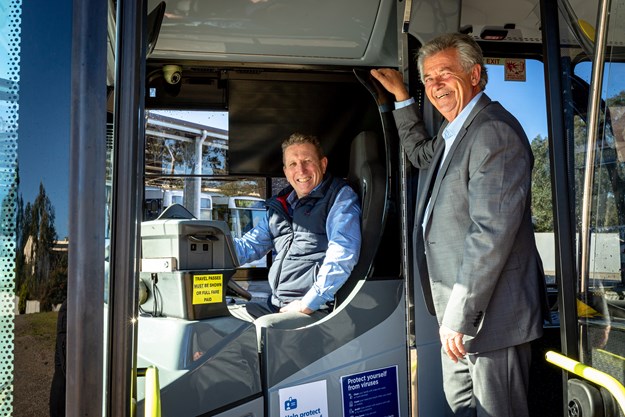 FLEET CONTROL
Both Ferris and Neilson agree that Connected Services has played an essential role in improving the level of fleet control for Buslines.
"The overall service offering is second to none," said Neilson.
Ferris stated: "We are very grateful for the team at Volvo Bus Australia who have worked with us around the clock to provide us with the solutions and support we need in order to run our company effectively."
"We are also very lucky to have established such a strong relationship with Volvo Bus over the years, and I'm sure there are many more to come," he added.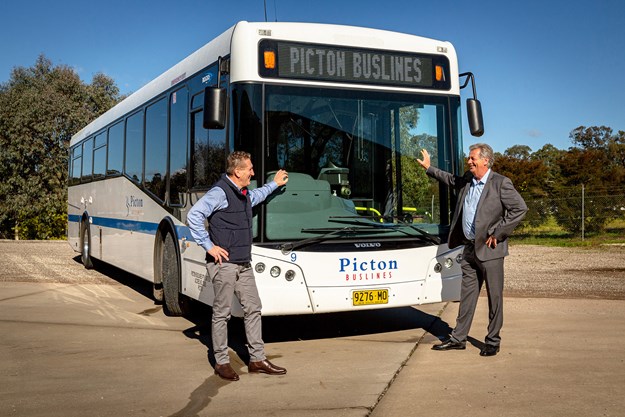 LONG RELATIONSHIP
Volvo Bus Australia - which is approaching its 50th anniversary of doing business in Australia in 2021 - has "proudly supported" Buslines over the past 19 years after Ray Andrich, Volvo Bus Australia's regional sales manager, sold the operator its first B7R in 2001, Volvo Bus confirms.
Nearly two decades later, Andrich remains the first point of contact at Volvo Bus Australia for Buslines, it says. In addition, David Woodward, Volvo Bus Australia's national competence manager, attends the annual Buslines Training event to deliver specialised Volvo bus training.
Andrich, Woodward, Coleman and the team have continuously provided specialised solutions and services to Buslines throughout the years, Volvo Bus explains.
As 2021 approaches, Volvo Bus Australia and Buslines will soon officially mark 20 strong years of being partners in business, servicing regional New South Wales and their communities – and now with the benefit of technology such as Connected Services, Volvo says.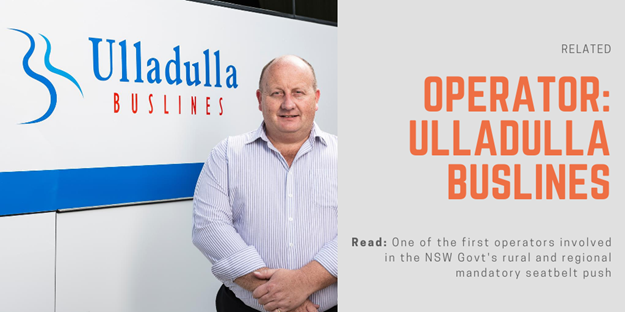 ABOUT BUSLINES
Originally founded as 'John A Gilbert Pty Limited' in 1926, Buslines now operates 300 vehicles servicing a network of bus routes in major country towns throughout New South Wales, it states.
The group transports more than 15 million customers annually and employs more than 540 staff, it confirms.
Buslines is also committed to a philosophy of excellence, which has in turn been seen through every division of the company – especially when it comes to its fleet, it states.
After making its first purchase from Volvo Bus in 2001 - five B7R buses – Volvo buses now make up more than half of Buslines' fleet, with a total of 178 owned and operated by the company, Volvo confirms. The fleet boasts several Volvo B7R, B7RLE, B12BLE and B8RLE buses and coaches, it says.
With buses and coaches moving in and out of Buslines' 13 depots and 12 workshops across New South Wales countryside, the company depends on reliable and committed teams internally and externally to support its vision and services, it explains.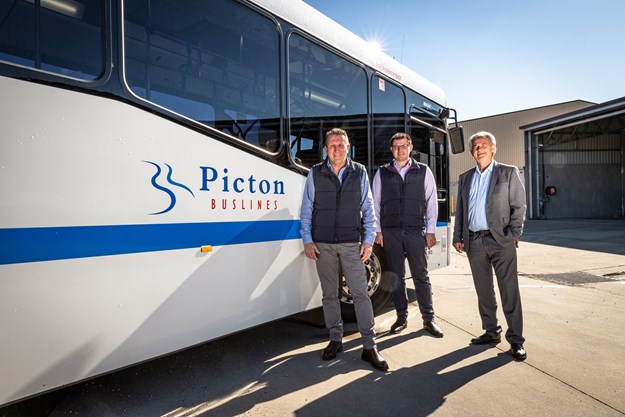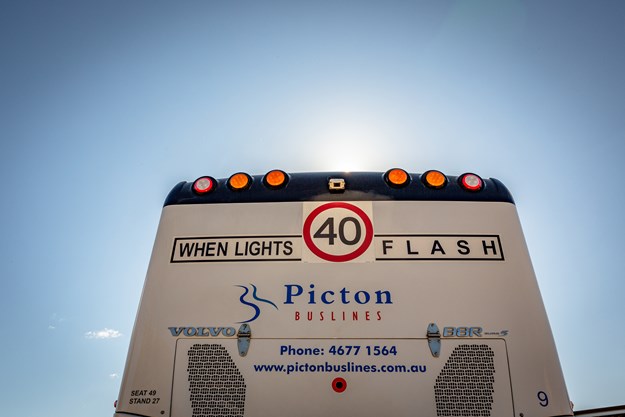 Subscribe to our newsletter
Sign up to receive the ABC e-newsletter, digital magazine and other offers we choose to share with you straight to your inbox
You can also follow our updates by liking us on Facebook.