FAMILY BUS BUSINESSES 'ON THE BRINK'; MOBILE RALLY SEPT 16
---
DOZENS of family owned and independent bus operators and businesses are "…on the brink of collapse, thousands of drivers could lose their jobs and 'mum and dad' operators stand to lose their homes," as an impact of Covid-19 restrictions, according to NSW bus rally organisers.
To highlight their plight and lobby for a government rescue package, desperate small bus company owners will rally outside NSW Parliament on Wednesday, September 16, event spokespeople have announced.
Approximately 40 – 60 buses are expected to be involved in the demonstration.
Spokesman Rod Williams, who owns Near or Far Bus & Coach in the state's Blue Mountains region, says while smaller bus companies were grateful for government help, such as JobKeeper, many aspects of the industry had been overlooked.
As "forgotten victims of the Covid-19 fallout", small bus and coach companies needed help with crippling costs like depot rental payments, vehicle registration, insurances, fuel costs and toll fees to remain viable and provide job security for employees, he explains.
The group is calling for the state government to share transport work with all accredited operators in NSW rather than just large companies, he adds.
"This isn't about pitting small companies against big companies, but we do need a road to recovery plan. Family-owned and independent bus companies are essential," Williams said.
"We transported 'firies' during the 2019-20 Black Summer bushfires. We've been there countless times when the trains or airlines go down. We transported your children on excursions, your guests to your wedding and took you safely home after your Christmas party.
"All of this is now at stake. Now we need help!" he stated.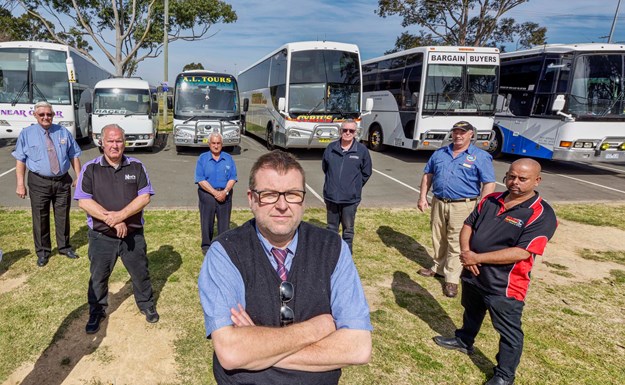 BRAKES PUT ON 
Pre-Covid, bus operator Near or Far had four coaches, a mini bus and a healthy turnover.
Within 24 hours on March 15-16, "…everything was stripped from our calendar" as travel restrictions put the brakes on school excursions, community group outings and sightseeing tours, Williams explains.
A second round of cancellations when the Victorian pandemic worsened gouged his business further, he says.
Cyril Govender of Cyril's Coach Tours at Narellan and Andy Leonello of Al Tours at Luddenham - who relied on the school transport market - haven't 'turned the wheel' of their vehicles since March. 
"I don't go to the letterbox anymore – the bills scare me," Leonello said.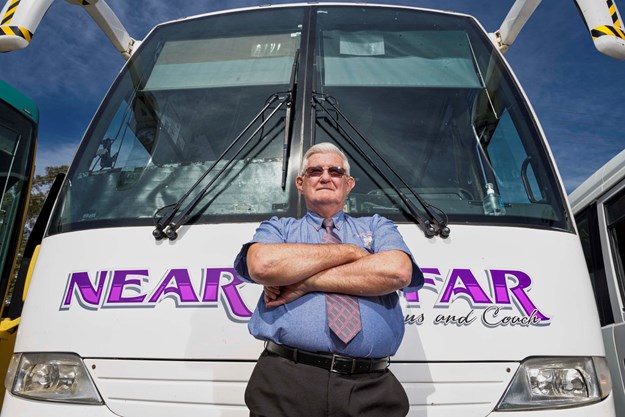 He also worries about the thousands of bus drivers, mechanics, cleaning and other ancillary staff employed by the bus industry.
"We're not using our vehicles, so we don't need windscreens, tyres or technicians, which means we're not bringing business to these people."
Like Williams, many owners had coaches inspected, registered and serviced, ready to step in to replace trains or other modes of transport if needed as per their Emergency Bussing Standing Order commitments, they say.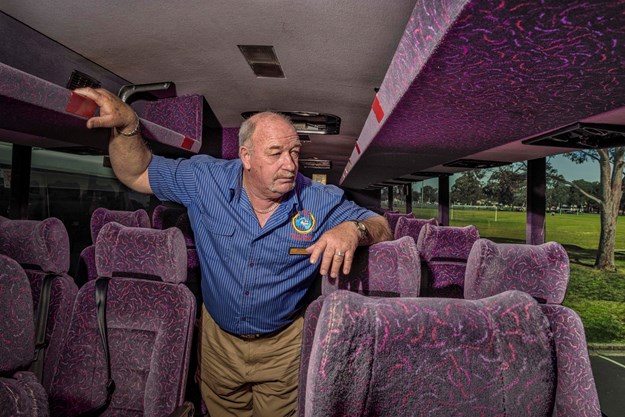 SHARE THE LOVE
They hoped that Transport for NSW would share with smaller companies work like the transfer of returned travellers from the airport to quarantine hotels, they explain. 
Scheduled rail replacement on the Blue Mountains line until September 18 was another opportunity, they say. 
"All of my coaches will be sitting at home available," Williams said.
"I hope at least one of them will get a run alongside vehicles from outside the area."
Just one shift per week would be enough to keep a small business viable, he says.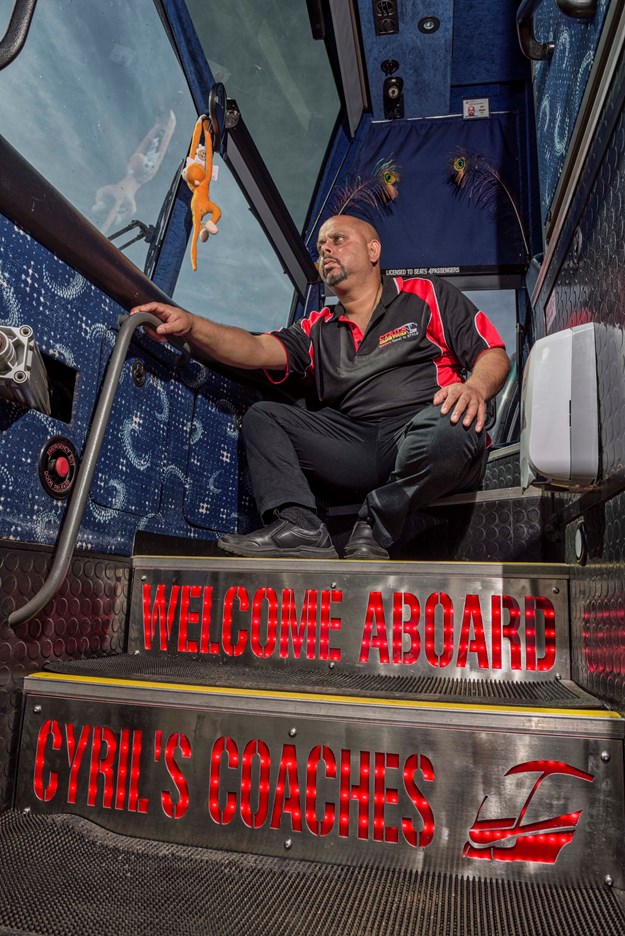 MENTAL TOLL
While owners were grateful for JobKeeper payments which ensured they could keep many staff, the allowance did not cover vehicle maintenance and running costs.
"It's life and death now," Williams said.
"I've got guys ringing me in tears and threatening suicide, and that impacts my own mental health." 
As the end-of-loan repayment holiday periods loom, bus owners who invested in their business before the pandemic now face foreclosure on their vehicles because they are unable to meet the payments, the group says.
Govender invested in a fleet upgrade pre-Covid, financing it with a loan. The bank has since demanded he make half payments, with full monthly payments expected from the end of September.
Pick of the Crop Coach Tours from Riverstone owner Jeff Spence sold five of his buses, with four registered "just in case". The registration and insurance on each costs $12,000 a year, he confirms.
Nazio Fillipi, who owns Australian Bus & Coach Service, which operates Bargain Buyers and Legend Shopping Tours, took a job driving trucks to cover his rent and lease payments, he says.
His company has operated well known shopping tours for more than 30 years. This year was the first season ever cancelled. That meant sporting clubs, schools and charities which usually shared its profits did not receive those funds.
DRIVER DISAPPEARANCE
Spence was also concerned that drivers would disappear into other sectors, leaving the bus industry short of qualified drivers when buses are eventually back on the road, he says.
Meanwhile, drivers like Glenorie Coaches' Michael Wood and Kelvin Weatherburn from Near or Far Bus & Coach worry there wouldn't be jobs to return to in an industry they have dedicated their working lives to.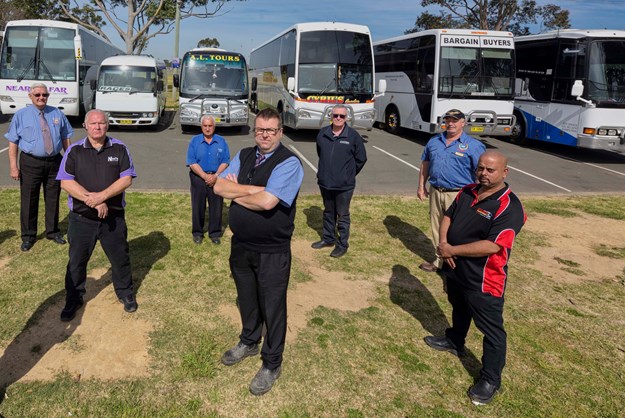 Subscribe to our newsletter
Sign up to receive the ABC e-newsletter, digital magazine and other offers we choose to share with you straight to your inbox
You can also follow our updates by liking us on Facebook.