VOLGREN-MARCOPOLO BUS CONNECTION STILL SUPER-STRONG
---
EXCLUSIVE: Nearly 10 years since Marcopolo purchased local bus-body manufacturing icon Volgren, the anniversary shines light on the massive global bus innovator truly making its mark in Australia.
Brazilian bus manufacturer Marcopolo is closing in on a significant milestone – yet it has nothing to do with bus numbers on Rio de Janeiro roads or even South American sales figures. In just over a year it will be a decade since the company extended its global footprint to Australia, purchasing a stake in Volgren.
Marcopolo acquired 75 per cent of Volgren in 2012; since April 2017, it has owned 100 per cent of the company and remains best known in Australian bus circles as a parent company. There's much more to the Marcopolo story than that, however.
The company is one of the largest bus body manufacturers in the world employing more than 14,300 people in 16 different factories and generating an average production capacity of 240 units per day. Across sites in Mexico, Colombia, Argentina, Egypt, South Africa, India, China, as well as Brazil and Australia, it produced 15,740 units last year. To put that in context, Volgren manufactured approximately 500 buses in 2019, the company explains.
Established in 1949, Marcopolo today has one of most varied product portfolios, from mini buses to double deckers, running on the roads of more than 100 countries, it adds.
Marcopolo CEO James Bellini says while the companies are vastly different in size, Volgren and Marcopolo share historical parallels.
"Volgren has a similar background to Marcopolo's. Both companies started as family companies decades ago and made their way to the top providing the best products and solutions to operators, drivers and passengers," Bellini stated.
"Like Volgren, we work closely with multiple chassis manufacturers: Volvo, Scania, Mercedes, MAN, Iveco, BYD and [the Brazilian OEM] Agrale."
The differences, though, are arguably more interesting than the resemblances.
The company posted a consolidated net revenue figure of R$4.314,5 billion (A$1.16 billion) for 2019. It has the kind of financial resources that an Australian vehicle manufacturer could arguably only ever dream of, and it invests heavily in research and development. And not just into improved bus construction, it says.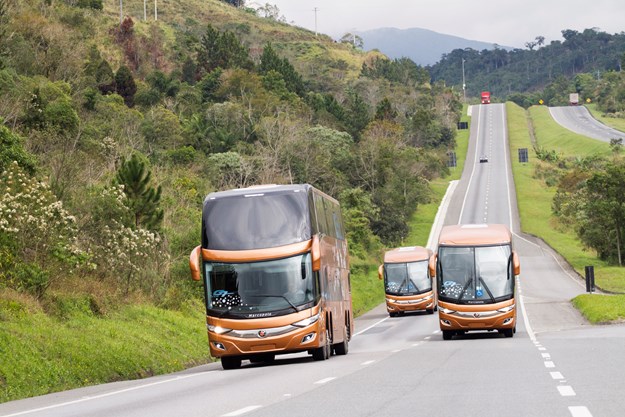 ANTI-VIRUS
Marcopolo's response to the Covid-19 pandemic is perhaps the best, and certainly the most, immediately relevant example. 
"Marcopolo was the first bus body producer to launch biosafety initiatives in Brazil. We believe that we are dictating trends among customers in the face of this 'new normal' way of life," said Bellini.
In fact, Marcopolo Next – the company's innovation division – has launched a full suite of safety products as part of its BioSafe initiative. Among them is a UV-C light sterilisation solution, antimicrobial materials and driver protection kits, but the most striking invention, and potentially the most valuable, is a disinfectant mist called FIP Onboard.
As reported earlier on ABC magazine's website www.busnews.com.au, FIP stands for 'Fog In Place' and the product works by releasing a cloud of nanoparticles, totally non-toxic to humans, into a closed vehicle, Marcopolo states. It sanitises the entire bus interior without leaving moisture behind in a matter of minutes, it adds.
According to the company, tests certified by Caxias do Sul University in southern Brazil have demonstrated the technology's effectiveness and it will likely be applicable in buses throughout the world, but also – possibly – in trams and trains, and even schools, hotels, shopping centres, restaurants and sporting grounds.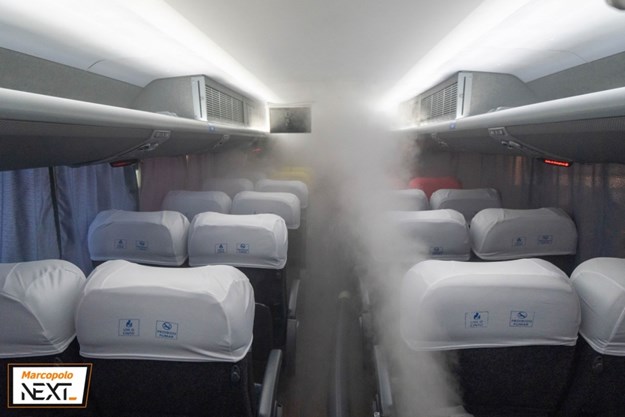 BUS BUILDING
This is just one of numerous promising projects that Marcopolo Next is involved in, the company confirms. Yet the larger company's central area of expertise remains manufacturing. And in that context, it is now well-established in Latin America and continues to receive massive orders from operators across the region, it says.
Director of international business and strategy at Marcopolo André Armaganijan says the company has just finalised a shipment to Transantiago.
"It's more than 300 buses for the Chilean market," said Armaganijan.
Transantiago is the integrated public transport system – one of the most sophisticated on the continent – that services the metropolitan area of Santiago, the capital city of Chile. Marcopolo is the largest provider of buses to that network.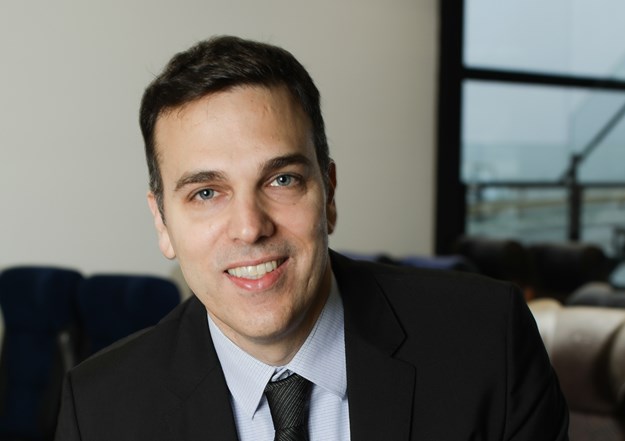 Armaganijan explains Chile is an important market for numerous reasons, among them their leadership in considering zero-emission technology as part of their fleet mix. 
"There is a growing demand for zero-emission buses in many Latin American countries. Chile is leading the introduction of electric buses. Interest from governments varies across the countries but it will definitely continue to grow," Armaganijan said.
"We are well-placed to meet market demands for fully electric buses and adapt our product to different technologies such as hybrids, hydrogen fuel-cell and opportunity charge type vehicles," he added.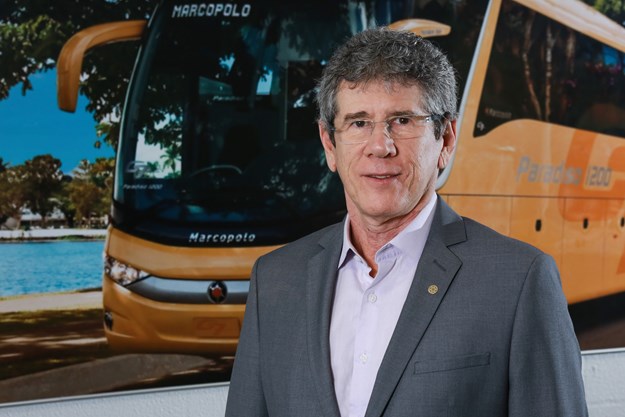 OTHER CONTINENTS
Bellini says Africa is also a high-priority market for the company at the moment. In addition to owning a facility in South Africa, Marcopolo is investing heavily in countries such as Nigeria, Ghana, Ivory Coast and Ethiopia.
"We are now finishing production of 130 Marcopolo Torinos for Angola's public transport system, all fitted with BioSafe technology."
In many ways, Australia is the final piece to the Brazilian giant's southern hemisphere puzzle. Bellini says it's a crucial region for the company, and they are making a concerted effort to build a closer relationship between Volgren and its parent.
"For Marcopolo the Australian market is also very important and we want to be recognised as a premium brand there," he said.
"Both companies are constantly learning from each other. The Marcopolo Group has a lot to offer in terms of improving processes, products, components, innovation, knowledge and technology."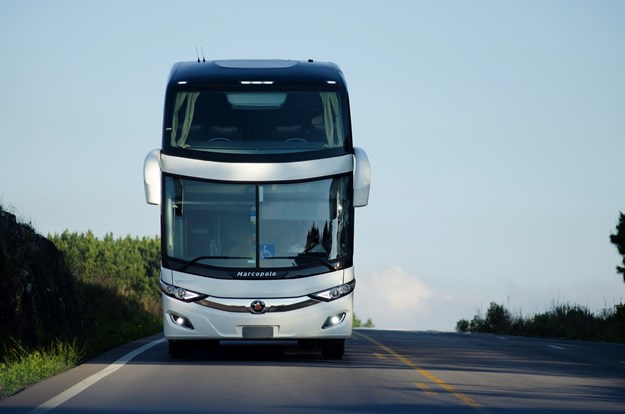 ABOVE: Marcopolo's New G7 Paradiso 1600 Low Driver.

LOCAL LINK
Thiago Deiro, a long-time Marcopolo executive, became Volgren's CEO in 2019 and has brought several fellow Brazilians into leadership positions at the Australian company. Bellini says the appointments have helped to deepen the connection between Australia and South America.
"The talent coming from Brazil has created links between Marcopolo headquarters and Volgren. In the coming years, the team will begin importing Marcopolo technology into the Australian market while expanding Volgren's export reach," Bellini explained.
"Volgren has already been successful in cracking tough export markets like Japan, and we can see Australian-built products coming to Brazil as well as group facilities in other parts of the world."
Bellini says they will measure their success as the Australian manufacturer's owner on how well they balance Volgren's existing culture with the introduction of new ideas and new efficiency measures from Brazil.
"When Thiago officially began at Volgren he spoke about the feeling of ownership that Volgren employees have. He said Volgren people considered the company their second home. We want to hold onto this culture. Happy and invested people do good work and create excellent products.
"The quality of Volgren's products set it apart and we want to make sure Volgren products remain the best in this region," Bellini concluded.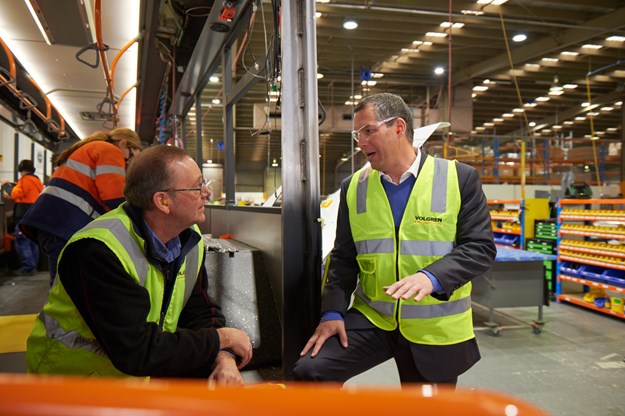 CURRENT CHALLENGES
A focus on employee safety and high service levels for customers has never been more important than it is right now for Volgren. 
The Covid-19 pandemic and the Victorian state government's Stage 4 restrictions introduced in August, 2020, have created challenging conditions for the country's largest bus body manufacturer, it says.
Classified as an essential business, Volgren continues to operate all three of its sites without interruption, but remains vigilant about safety and finding new ways to respond to the pandemic, it explains.
Since early March, Volgren implemented a number of company-wide changes, including no face-to-face meetings onsite with external company representatives and suppliers, splitting up teams and creating rotating rosters for office staff, enforcing social distance measures from lunch rooms to the boardroom and maintaining strong hygiene practices throughout the business, it says.
Thiago Deiro, CEO of Volgren said: "We have four priorities guiding our decisions during this time of uncertainty: to keep our employees safe;  to ensure the highest levels of service to our customers and partners; to be more agile and innovative; and to do our part in preventing the spread of the virus.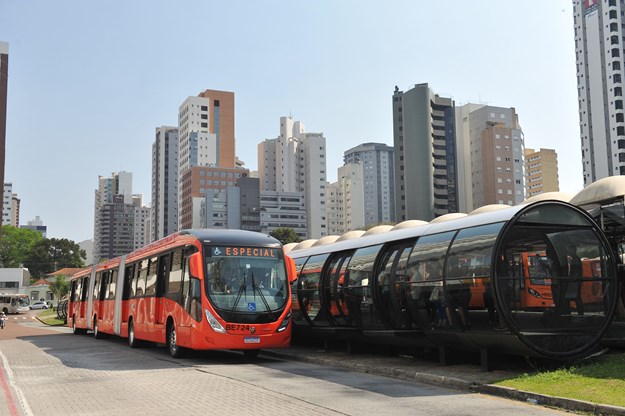 "We're grateful that our manufacturing operations are classified essential and we remain open as critical suppliers, maintaining our day-to-day operations.
"Our office, our technical and customer support staff are fully available for our customers, chassis partners and our suppliers."
In addition to introducing Marcopolo's dry fogging technology (FIP On Board) into the Australian market to make passenger travel safe during the pandemic, Volgren has also developed a 'contactless cash payment system' to remove any contact between the driver and the passenger and a range of air-con filter brackets – to accommodate a wider range of air grille doors and filters, it explains.
"Embedding biosafety measures into public transport is an important step towards restoring passenger confidence and will preserve the safety of the travelling public."
"Covid-19 has created challenges for many sectors. Public transport and student transport have been especially impacted.
"We believe that the measures developed under Marcopolo BioSafe and our own initiatives can play a role in helping Australia's bus industry recover economically by making commuters and school children comfortable returning to bus travel," Thiago said.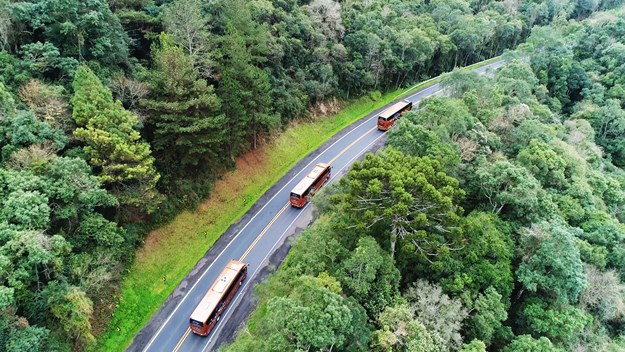 Subscribe to our newsletter
Sign up to receive the ABC e-newsletter, digital magazine and other offers we choose to share with you straight to your inbox
You can also follow our updates by liking us on Facebook.