VOLGREN BUS VETERANS CELEBRATED: 80 YEARS COMBINED
---
TWO VOLGREN industry stalwarts are having their combined bus service stints of more than 80 years celebrated via the company's unique 'Local Content, Local Jobs' story series, Volgren announced recently.
At a time of unprecedented challenges for the entire mass transit industry - especially those operating in Victoria - Australia's largest bus body builder Volgren is celebrating a wealth of unique employee stories from its past and present, it explains.
The first set of Local Content, Local Jobs employee stories acknowledge two people with more than 80 years of combined service: Ross Herring worked on Volgren's first bus VG001 and Peter Bromley worked on VG006.
Herring joined Grenda's Bus Service as an apprentice in 1974 and, by the time Volgren came into being in 1977, he was already being officially recognised for his work. He won the Outstanding Apprentice of the Year in that year, as well as an award for craftsmanship.
"Volgren was managed by Fred Spiller, previously the workshop manager at Grenda. He insisted on high workmanship standards which set up a great work culture for the business, and high standards for me – and not just at work," Herring said.
"I was their first apprentice (and was) well supported by the company. "They allowed me to do a fourth year at trade school, plus stay for the night school and attend Saturday mornings at times [to complete further training]," he stated.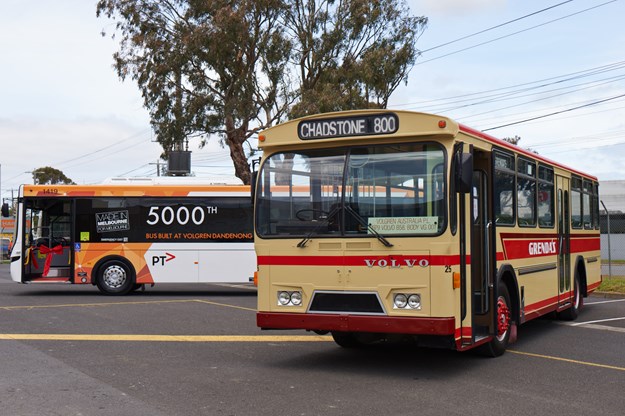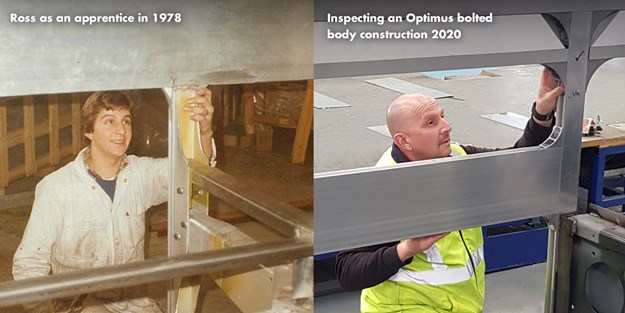 MULTIPLE ROLES
In 1980, Herring travelled to Switzerland to train with Volgren's Swiss manufacturing (aluminium body structure design) partner Hess, staying for six weeks. He visited again decades later.
Volgren moved to its current Dandenong facility in 1987 and, after that relocation, Herring worked in multiple roles, the company explains.
Herring was a factory foreman, a production manager, a safety and environmental leader and a process leader. He regularly travelled interstate and even overseas, at one point visiting Indonesia to support body kit assembly work.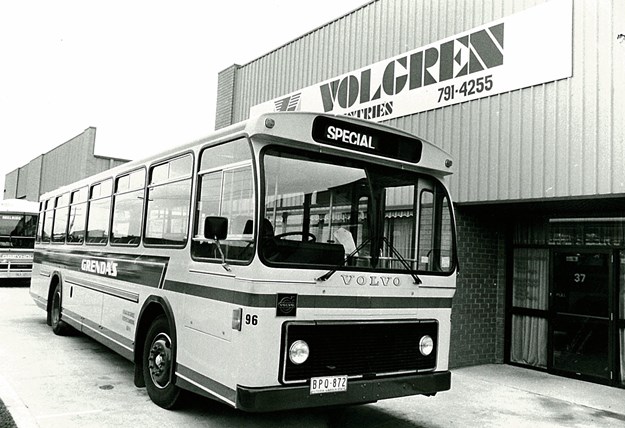 Today Herring's part of the Manufacturing Engineering department and says his role is varied covering process improvements, in-house training, interstate facility support, product testing, quality and safety, prototype reviews and much more.
"I work and communicate within the majority of departments: Sales, Product Engineering, Purchasing, Planning, Operations, Interstate Facilities and After Sales. [It's important to] have a good relationship with your colleagues and show respect for what their own responsibilities are. We all are working to achieve the same result for Volgren - a quality outcome," Herring said.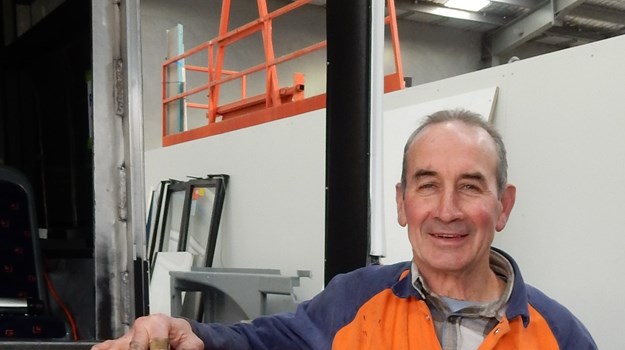 ACCIDENTAL HERO
Celebrating his 40th anniversary as a Volgren employee this year is Peter Bromley, Volgren confirms. In that time, he's seen a lot and witnessed the company change dramatically, it states.
Bromley came to Volgren as a first-class body maker – a professional vehicle manufacturer – and worked on VG006, the sixth bus ever made by Volgren. Since then he's been involved with just about every element of a Volgren bus, spending the majority of his time in accident repairs.
"I'm very lucky I've been in smashes [most of] my life here. I've worked on hundreds of them," Bromley said.
Why lucky? Bromley explains the repair shop always gets "the big jobs" and there's "a great variety of work that comes down", which means that over four decades no two days have ever been the same for him.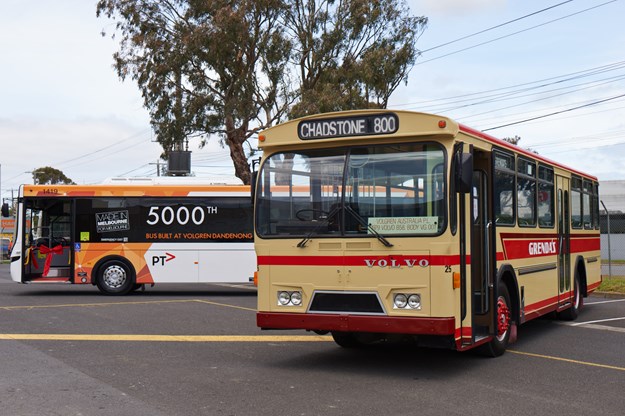 He admits, though, that he's seen his fair share of buses in bad shape after serious collisions.
"Years ago I could spend two months on a job," Bromley remembered. "Now it's changed a lot."
He says Co-Bolt, the aluminium assembly system created by Volgren's Swiss manufacturing partner Hess, has altered the way buses are constructed and repaired. Prior to its inception "everything was welded".
Bromley says he takes enormous pleasure in seeing the result of the work he and his peers do being regarded so highly. 
"There's a lot of pride and satisfaction in what we do. They're a quality product. Probably the best around the world. It's pretty good to see how they all come out," he said.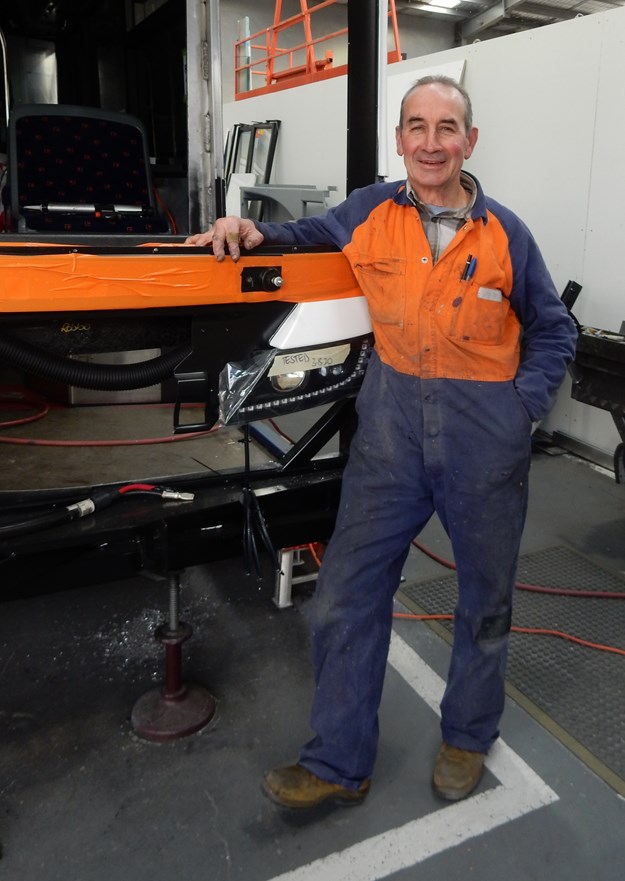 NEW IDEAS
Herring says even though he's "getting on a bit" that recent changes have given him new career momentum.
"What I've really enjoyed about Marcopolo coming in is that they're looking at improving things – even with Optimus – and taking on new ideas," he said.
"This is really refreshing for me.
"There have been some changes here for the better and I'm looking to the next few years."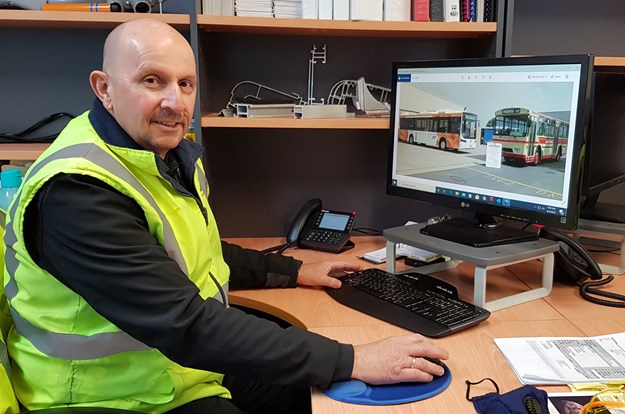 Subscribe to our newsletter
Sign up to receive the ABC e-newsletter, digital magazine and other offers we choose to share with you straight to your inbox
You can also follow our updates by liking us on Facebook.