STRENGTH OF A WOMAN - MT GRAVATT BUS SERVICE
---
OPERATOR: Women in business often still do it tough these days as they endeavour to smash that seemingly ubiquitous 'glass ceiling'. Rewind more than 45 years ago, that ceiling might as well have been made of concrete. Queensland's Mt Gravatt Coach and Travel is proof Del Cole took her jackhammer to it.
Nineteen seventy four was a very different business world to what it is today – and given 2020's largely unexpected turn of events (though conspiracy theorists will say contrived) there's much about those old times that many will be longing for. Yet for many women then the path to commercial success for themselves was far from easy.
Behind many successful businesses of today – if you dig a little deeper into them – will be the stories of tough, determined, intelligent and passionate women who basically couldn't and didn't take no for an answer when it came to pursuing their business dreams and ideas - often brought about through a need to fulfil them. 'Necessity being the mother of invention' a suitably gender-specific metaphoric pun to explain it all here, perhaps?
In the Australasian bus community, standouts like Del Cole, who started Mt Gravatt Coach and Travel in 1974, probably only now are having their achievements fully appreciated, given it takes time for retrospective reflection to truly highlight and celebrate them.
So how did it start and what was the inspiration for it all? ABC magazine spoke with MTG general manager Rob Brooker, who explained: "It wasn't easy in 1974 to find some way to supplement the family income when you have three small children and a newborn baby. So, thinking outside the square, Del Cole bought the local school bus; she reasoned that her three children would be dropped at their primary school and the baby would travel in a bassinette under the driver's seat."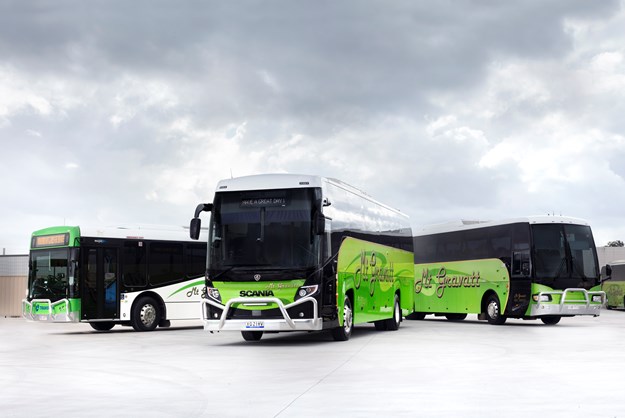 "The easy task was driving a crash-box Austin. The hard task was firstly to acquire the funds to purchase the bus as it was against Commonwealth Bank policy to lend money to a woman in business – 'Too risky!' they said. And, secondly, to be accepted as a woman working in a totally male industry.
"With perseverance, Del became the first woman in Australia to become an accredited bus operator," he said.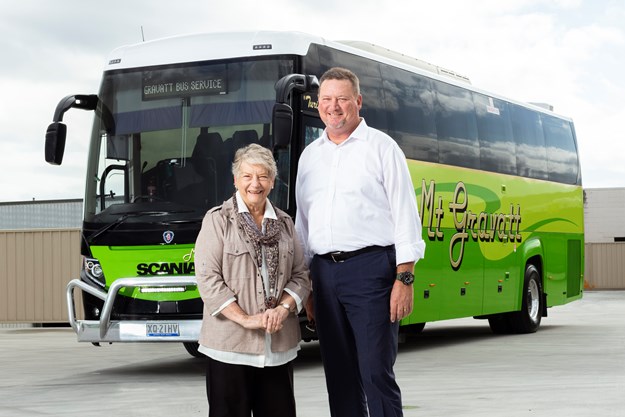 FLEET AND STAFF
In terms of bus product, Brooker says over a period of many years MTG has tried and tested numerous brands and the current fleet consists of Volvo, MAN and Scania.
"Throughout the past eight years we have received good service and very reliable, economical and reasonably priced options from Scania resulting in the majority of purchases since 2012 being a variety of body makes and designs on Scania engine/chassis combinations," he said.
As for the staff, he says being a family business since 1974, to this day, "…Del still considers all employees part of the Mt Gravatt family."
"When recruiting, we look for people who care, have great customer service skills and who like to be a part of a team environment.
"Management works hard to ensure all employees enjoy coming to work and being part of a team that achieves great things every day," he added.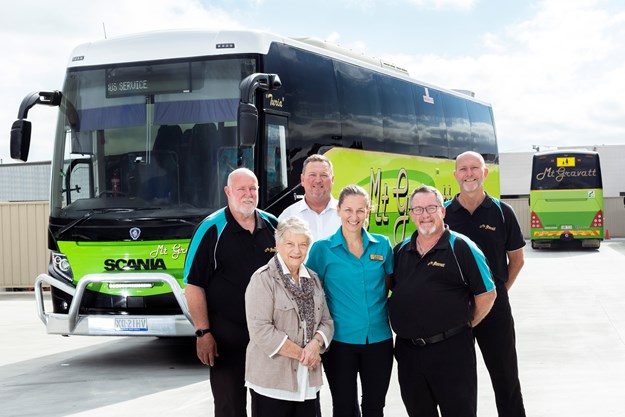 CORONAVIRUS STRATEGY
With the Covid-19 coronavirus pandemic having caused much havoc for many in the Australasian bus community, if not the industry as a whole around the word, just how has Mt Gravatt handled it?
"A large portion of our business operates school charters and seniors' charters, so when Queensland schools closed and virtually all destinations frequented by our seniors' groups closed, that portion of our business stopped overnight," Brooker said.
"Mt Gravatt implemented numerous and significant cost-cutting measures in a strategy to accommodate no-one losing their job, which has been successful to date.
"We've just started to receive new bookings for school charters and we hope to be able to have our seniors' groups out on their adventures again before the end of the year."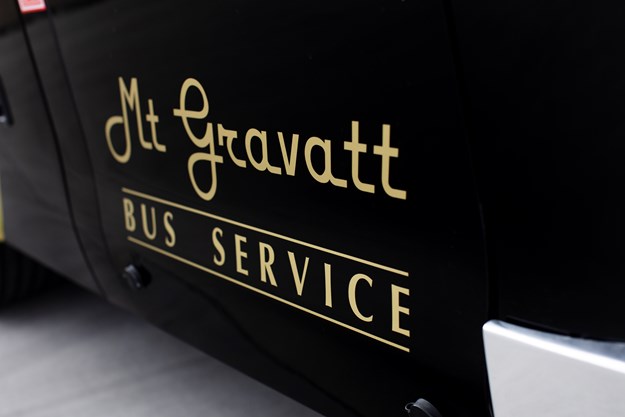 "In March, 2020, MTG contacted numerous suppliers to request a 'stand down' of on-going supply for the fleet, which were not going to be used for the foreseeable future. This included bus finance, bus insurance, bus digital two-way radio service and bus telematics services, which effectively reduced the on-going cost of the affected fleet significantly, Brooker explained.
"By mid-May, when Queensland schools were back to full attendance, we had re-instated almost half of our stood-down fleet and we are optimistic that the remaining charter fleet will be back into service in mid-July to coincide with the commencement of the third school term."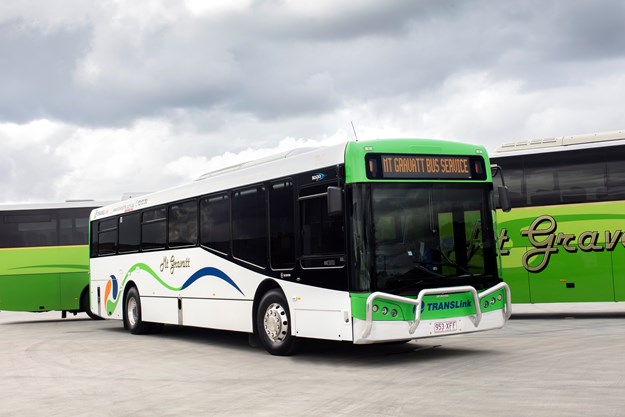 EMPLOYMENT IMPACT
With many companies needing to let staff go or stagger working hours, did MTG do the same or what roles changed?
"Our staff numbers have dropped off slightly as we were recruiting for a couple of positions when Covid-19 hit, so we immediately ceased the recruitment process. Assuming we don't have any setbacks with the virus and restrictions continue to be lifted, we hope to restart our recruitment for these positions in the near future," he said.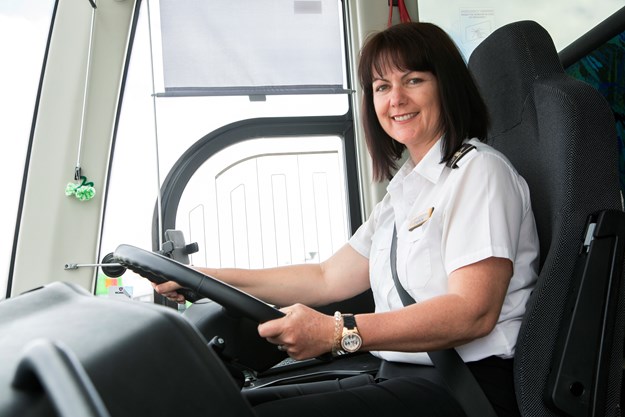 BUS CLEANING
Mt Gravatt says it has always prided itself in the cleanliness and presentation of its fleet and its clientele expects nothing less.
Brooker explained: "We don't employ cleaners; instead our drivers are required to keep the fleet presented to the highest of standards, so when Covid-19 demanded we have additional hygiene requirements it was a fairly smooth process to provide equipment to our drivers. This came with the instructions to sanitise all grab rails, hard surfaces etc each time the bus emptied of customers."
"Having a second depot available to us, we were able to separate almost 50 per cent of the driving staff, so that if there were an infection we wouldn't have to isolate the entire business and could meet our contractual obligations."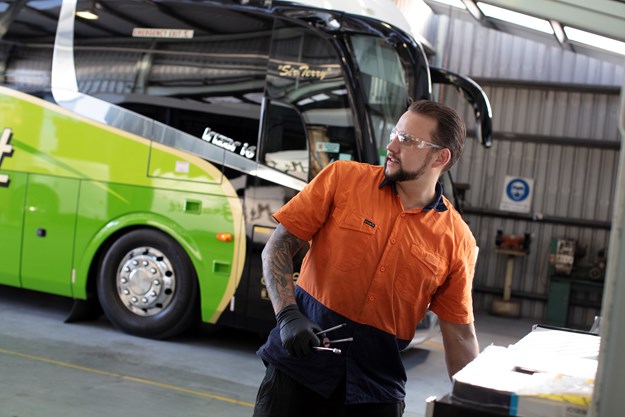 "Of course we were able to have high-risk employees, including our managing director, work from home - and everyone else has been required to practice social distancing, good hygiene and common sense throughout this difficult time," he said.
According to Brooker, when management approached the staff with a plan for no-one to lose their job, it meant everyone would have to make some form of sacrifice for their colleagues.
"Every single person within the business was prepared to make those sacrifices and it is a credit to our wonderful drivers and staff that they displayed such selflessness and team spirit toward one another during such an unpredictable period," he said proudly.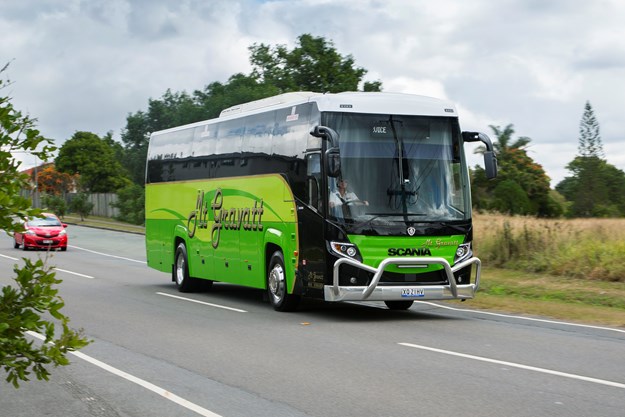 SCANIA TOURING
Recently, the company picked up a new Scania Touring coach to add to its comprehensive fleet. So what was it that attracted Mt Gravatt to purchasing such a vehicle for the services?
"We have been steadily growing our charter business for a few years and we've identified that an economic coach with large luggage bins, good towing capacity and a flexible seating arrangement would work for almost all of our client's requirements," he said.
"We had already picked up a 13.2m Scania/i6 Irizar and a couple of Scania A30 Higers, so when you're happy with the engine/chassis component and that brand offers a body that is fully supported it became a no-brainer once we were able to agree the right price."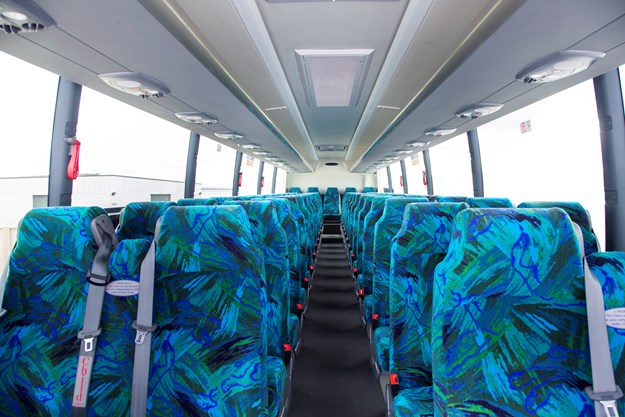 GOVERNMENT HELP
Certain operators and sections of the bus community have been reaching out for government help at all levels during this horrible 'new normal'. Has any help been enough?
"As a business, both the [Queensland] state and federal governments have provided some really good support that MTG has taken advantage of to help keep the team together and gainfully employed, but personally I am very concerned that the on-going restrictions may over compensate the health risks at the cost of so many jobs and businesses," Brooker stated.
"I really feel for those operators more focussed in the tourism sector, as with both state and national borders closed it's hard to imagine what the future would look like for them."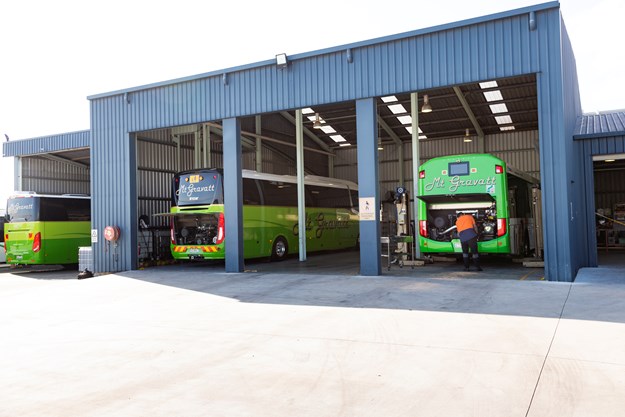 ABOUT MTG
The managing director of Mt Gravatt Coach and Travel, Del Cole, says the company's philosophy of dependability, reliability and providing a service that the employees can be proud of is at the heart of her bus company's success.
The business commenced in 1974 with one bus and one school run. From those humble beginnings, Mt Gravatt Coach and Travel now has a fleet of 40 vehicles ranging from 13 seats to 83-seat capacity and employs a staff of 60 people, it states.
In December 2012, the company relocated to a purpose-built, state-of-the-art bus and coach depot at Underwood, Queensland, it explains. This new depot had been a project that Cole and her team worked tirelessly on since 2010 and they are justifiably proud of this milestone in the growth of the business, the company says.
The business holds a Translink contract and provides the Queensland state government with Translink services for the local area right through to the Brisbane CBD, it confirms. MTG also carries in excess 2000 students to and from school daily, as well as providing local and interstate charter services for schools, seniors, events and local community groups, it says.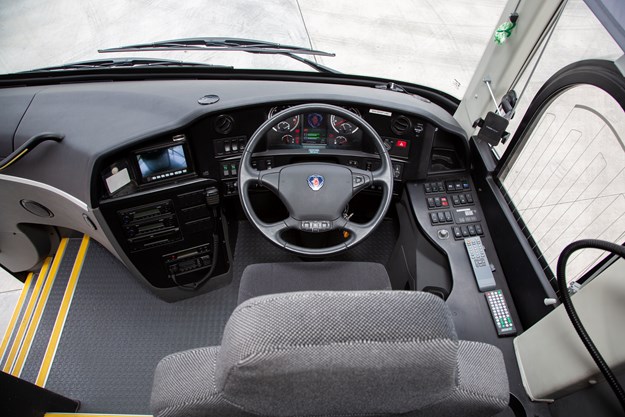 Subscribe to our newsletter
Sign up to receive the ABC e-newsletter, digital magazine and other offers we choose to share with you straight to your inbox
You can also follow our updates by liking us on Facebook.