NATIONAL EXPRESS STARTS ZERO-EMISSIONS BUS FULFILMENT
---
WITH EACH COSTING "more than a Rolls Royce Phantom"*, UK bus and coach operator National Express has started to fulfil its pledge to no longer buy diesel buses, with the first of 29 ADL-BYD Enviro400EV electric double-deckers starting service recently, the company has announced.
Following an official late February statement outlining "…its vision to become the UK's most sustainable bus and coach company," the National Express Group stated it will: "…not buy another diesel bus for our UK operations"; "Will lead the transition to zero emission coaches, with a target for the first electric coaches to be in service next year"; that its ambition was "…our UK bus and UK coach fleets will be fully zero emission from 2030 and 2035, respectively"; and that "…environmental targets will make up 25 per cent of senior executive long-term incentive plans."
In making good on its promise 'never to buy another diesel bus', on 5 July the National Express West Midlands' first fully electric ADL-BYD double-decker left its Yardley Wood garage to carry passengers on the 6 route to Solihull, via Hall Green and Shirley, it states.
Bus number E008, named "Laura", was soon "followed by her sisters"; there are 19 electric buses based in Birmingham, it confirms. It also says that 10 more double-decker e-buses are arriving from Scottish manufacturer Alexander Dennis Limited (ADL) to National Express Coventry and will be out in service this [European] autumn.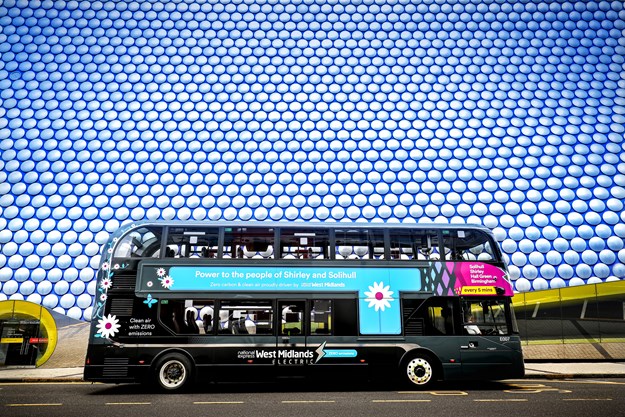 National Express UK managing director Tom Stables said: "At National Express, zero-emission is not the future - it's the here-and-now."
"Earlier this year, we announced that National Express had bought its last diesel. Our bus fleet will be zero emission by 2030, and our white coach fleet by 2035.
"Buses are already one of the cleanest ways to travel. For four years, we've been working as part of the West Midlands Bus Alliance to tackle climate change and improve air quality. We've retrofitted nearly a thousand older buses with new exhaust systems, and since 2015, we've bought only the cleanest diesels on the market.
"And now we've gone all out with these beautiful buses which are fully electric - even the heaters run off the battery. They cost more than a Rolls Royce Phantom, and as well as being great for the environment they come with all the top-spec kit our customers expect from a Platinum bus: extra space, USB chargers and free Wi-Fi.
"We're very proud that National Express is bringing fully electric buses to the people of the West Midlands. I'd like to thank all the drivers, trainers, engineers and managers who have worked so hard behind the scenes to make this happen."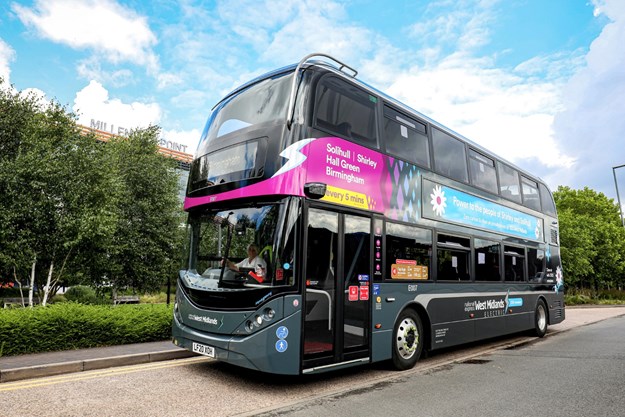 EMBRACING CHANGE
As National Express explains, bus drivers have to be specially trained to drive electric buses. The vehicles behave completely differently to combustion engine-driven buses, and drivers have to drive to preserve the charge for as long as possible and extend the range, it says. Engineers too have been trained in a whole new kind of maintenance, it adds.
Additionally, the National Express says its 80-year-old Yardley Wood garage was also retrofitted with: a stationary "shed-sized battery" ( provided by Zenobe Energy, which balances the load on the grid, ADL says); a charging station [plug in] for each bus;  and a system so engineers can monitor the buses' performance from screens in the depot or their laptops.
The buses charge up in four hours and can run for 190 kilometres before needing another charge, National Express states.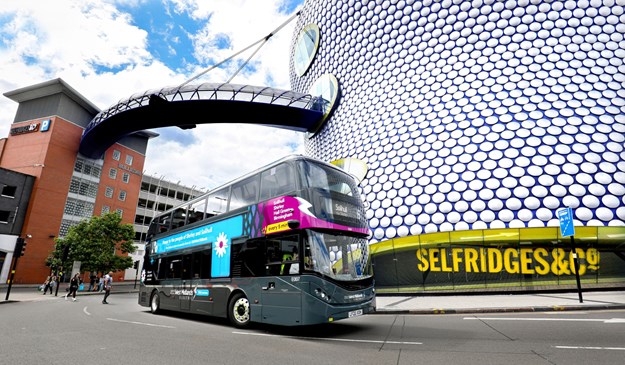 GOVERNMENT SUPPORT
In 2016, National Express West Midlands was awarded £3 million by the government to help fund the extra cost of an electric bus and the necessary equipment, and the bus company has invested £11 million into the project, it states.
Birmingham City Councillor Waseem Zaffar, Cabinet Member for Transport and Environment, said: "This is a significant step towards cleaner air in Birmingham and achieving a net-zero carbon by 2030."
"It's a privilege and a pleasure to see them in operation and I welcome the addition of more electric buses on more routes in the future."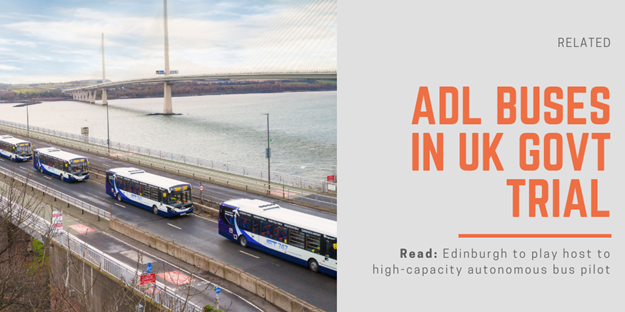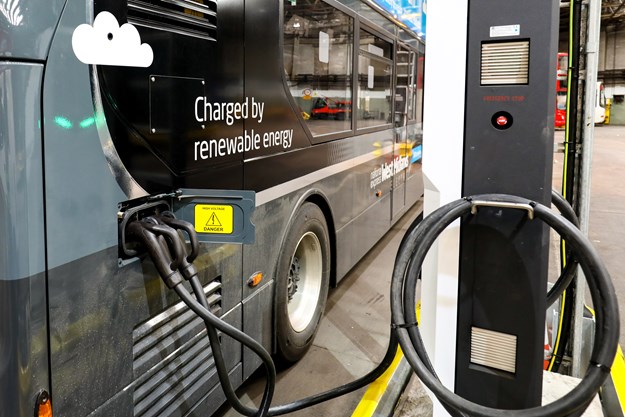 PRUDENT CHARGING
In a joint statement from ADL and BYD Europe issued 13 July, the companies confirm the start of the Enviro400EV double-decker e-bus delivery to National Express West Midlands, where they are charged entirely by renewable energy and utilise a stationery battery system to balance the load on the electricity grid.
The 10.9m-long buses are built to National Express's Platinum standard, offering extra legroom for the 65 seated passengers, as well as USB chargers, free Wi-Fi and other amenities, they state.
An advanced heat pump system ensures that saloon heating power is supplied efficiently from the main batteries without undue impact on operational range, they explain.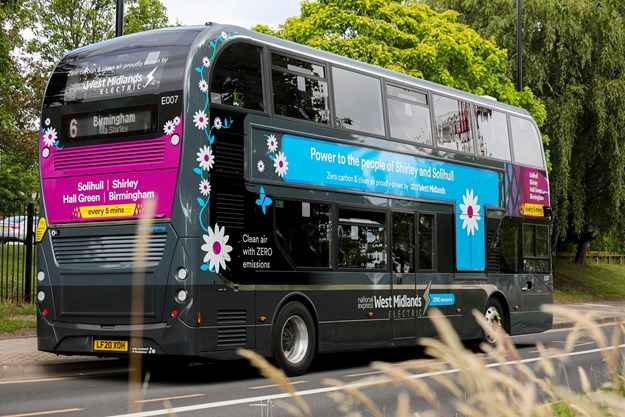 HERE AND NOW
The first 19 of these zero-emission buses have now entered service in Birmingham. A further 10 vehicles will be introduced in Coventry in the autumn.
ADL chief executive Colin Robertson said: "National Express has taken the decision to never buy another diesel bus, the first UK bus operator to do so. We have worked in close collaboration with National Express West Midlands and our partner BYD to ensure that these first 29 electric buses are a great start into a zero-emission future for Birmingham, Coventry and the wider West Midlands."
BYD (UK) managing director Frank Thorpe said: "The commitment to a zero-emissions fleet from National Express is as commendable as it is bold and is indicative of more and more public transport operators who see electrification in particular as a viable long-term solution for their scheduled routes."
"Our BYD ADL Enviro400EV double-decker is a proven product, already in service with a growing number of customers, delivering tangible operational benefits and providing safe, quiet, emissions-free transport for their passengers."
The ADL-BYD Enviro400EV zero-emission double-decker was launched just over a year ago, offering easy electrification for busy bus routes, ABL-BYD state.
More than 250 have been sold to date and two thirds of these are already in service in UK cities, they confirm.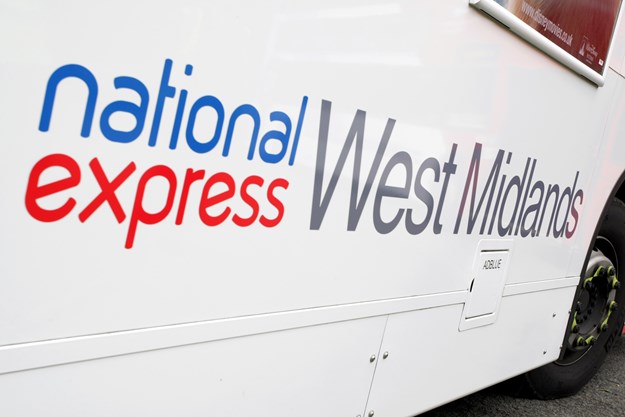 ABOUT NATIONAL EXPRESS
National Express Group is a, "…leading public transport operator with bus, coach and rail services in the UK, continental Europe, North Africa, North America and the Middle East," it says, and passengers made 938 million journeys on its services in 2019, it states.
* Best price of Rolls Royce Phantom 2020 in United Kingdom is GBP 450,000, as of July 13, 2020 (Source: www.ccarprice.com/uk)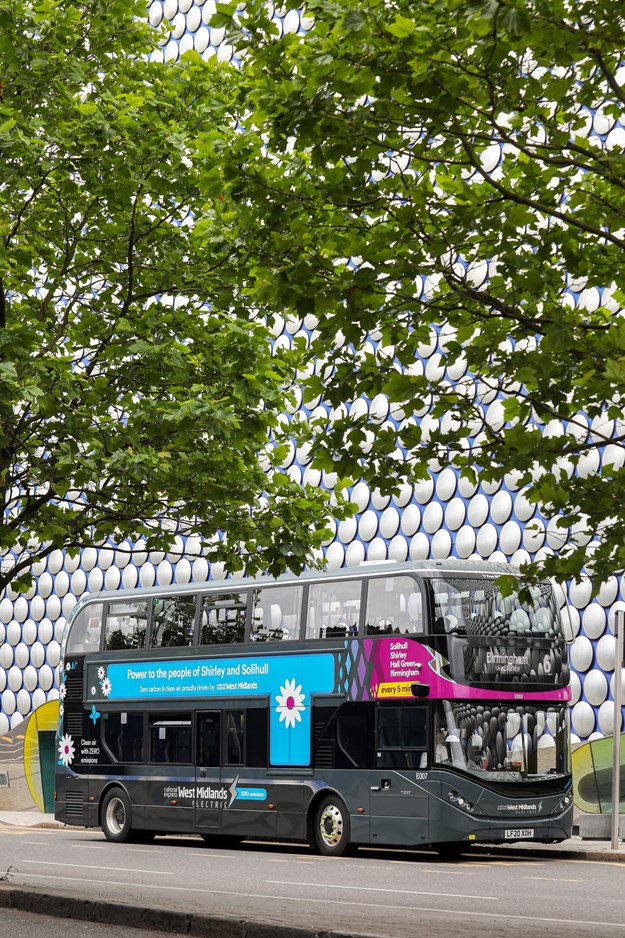 Subscribe to our newsletter
Sign up to receive the ABC e-newsletter, digital magazine and other offers we choose to share with you straight to your inbox
You can also follow our updates by liking us on Facebook.