ABC ISSUE 395 – OUT NOW!
---
The coach side of the Aussie bus industry is in dire need of government help. And there's no better time to put out an S.O.S.
Briefly block out the funky Reggae-ish 'ohhhhh' inflection parts of Sting's vocals in the 1979 hit song Message In A Bottle and you might better appreciate The Police were just singing about some castaway's yearning to be saved from a loneliness-induced state of despair. Not from being in it, but before going into it – and similarly the Australian coach industry is seeking federal government help now before things get even worse.
The impact of the Covid-19 pandemic and the fluctuating fortunes of different levels of restrictions in different states at different times [facepalm] – underwritten by the bewildering 'the mask wearing we said was actually bad before is now back to being good again' [another facepalm] – is doing the head in of many a coach operator nationwide trying to stay in business.
Borders opened, now they're closed. Passenger numbers up, now they have to be controlled. Like many in business, 2020 has thrown them a massive curve ball. With the tourism side of things not looking like it will be picking up soon, many are flagging that they might not be able to hold the fort for much longer if things persist like this. And who can blame them?
Until the most recent 'second-wave' virus outbreaks, things were looking up from a relatively 'back to business' point of view. And so with yet another month of rapid changes to the outlook and financial predictions, the call for more help has been made – before it's too late for many.
Thankfully, the Bus Industry Confederation (BIC) is putting its members' concerns front and centre and made great strides to draw more focus to the industry's plight.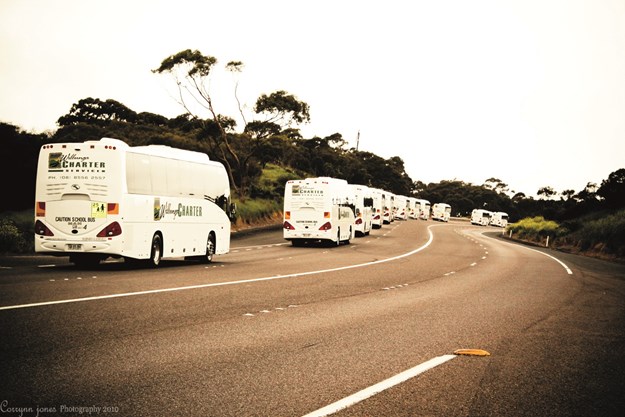 THE LONG HAUL
With expert opinion it will take another 12 to 18 months before the Australian bus industry is able to "transition out of this crisis", the federal government is being asked to 'step up and do more' to 'protect our industry and the people we support', it says.
Australia's peak bus body – representing an industry responsible for transporting alone more than 500,000 coach passengers every day – is actively seeking a national rescue package for the sector in its advisory role to the Tourism Restart Taskforce, which was established by the Australian Chamber of Commerce and Industry in April, 2020.
Speaking on behalf of the BIC following the recent release of the Tourism Restart Taskforce's plan to rebuild Australia's tourism sector, executive director Michael Apps said: "We fully endorse the recommendations by the Tourism Restart Taskforce to bring tourism back to life through targeted policy reforms and greater investments in infrastructure and training."
However, he also pointed out: "We need government to step up and do more to protect our industry and the people we support.
"We require a national rescue package to support us though the downturn and on the road out," he added.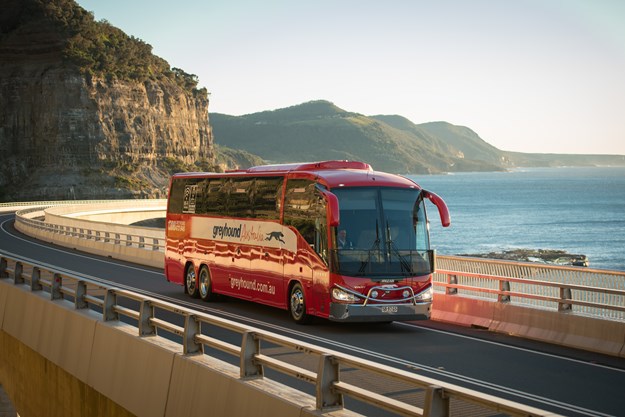 As Apps explained, a rescue package has been developed that includes: immediate financial assistance to provide a full diesel rebate, like the mining sector receives; the extension of JobKeeper for our industry beyond September; and consideration of a travel rebate of fares to encourage the Australian public to travel across the nation – not over it!
This is a great initiative and we can all only hope it doesn't fall by the wayside amongst all the other cries for help from sundry industries and organisations doing it tough these days, too.
Buses and coaches play an integral part of the Australian and New Zealand transport and tourism industries – and the thousands of jobs and livelihoods associated with them – so both national governments should be lobbied for help.
Bus and coach has been a good corporate citizen overall in terms of contributions to the tax coffers over many years, so a JobKeeper extension and those other useful measures would really help.
Besides … 'you don't ask, you don't get', so fingers and toes crossed for all involved and we wish them good luck.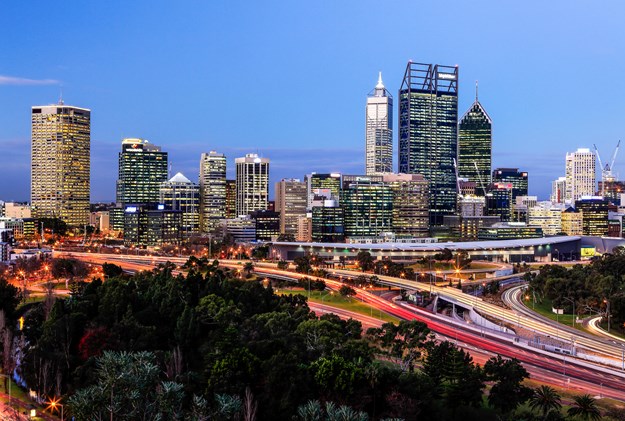 INSIDE THIS ISSUE...
The big news of the month comes with Volvo's announcement it is bringing an electric bus to Australia for the first time, with Volgren once again doing bodywork. As part of the huge 900-plus bus supply deal announced last year for the Perth PTA, the new tech to this market is sure to get a lot of attention and so it – well, at least an 'artist's impression' of it – graces our cover this issue.
Speaking of artist's impressions, a massive thanks to our [I would say Bauer and I should say Bauer, but with new owners I'm just going with 'our'] internal Photoshop guru Paul Breen, who was kind enough to whip up our own e-bus rear shot for me. Again, it's the beauty of an interpretation to just get the mind thinking, so I wouldn't 'put any sheepstations on it' just yet. Heck, if it ends up with a couple of oversized 'The Fast and The Furious' rear wings on the back, or some deep recess for a massive toaster or something, just take this pic with a grain of proverbial salt, please!
And yes, I did just use the term 'sheepstations' to freak out our international readers. You're welcome. ;)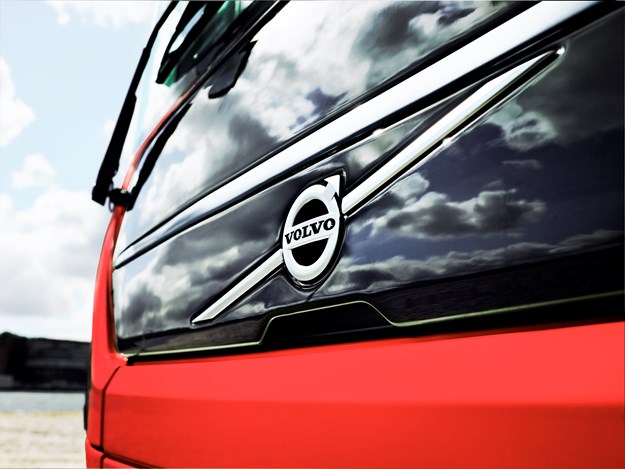 Further inside on page 40 we visit Mt Gravatt Bus Service in Queensland as our operator story this month – and what a story it is. Del Cole has done amazing things there, so hats off to her. And also inside on page 58 we take an MAN RR8 IC 19.290 E5 with Coach Design 'school bus' body out for a test drive in the wet and came away mightily impressed.
Other stories of note include our In Focus pieces on Custom's last SB50 bus body being delivered to Marshall's Moruya in NSW; Victoria's Ventura picking up a few new Scania Touring coaches recently; and way over in Europe ('way' – because everything all just seems sooooo much farther away to me nowadays) Mercedes-Benz has launched an articulated version of its award-winning eCitaro electric bus.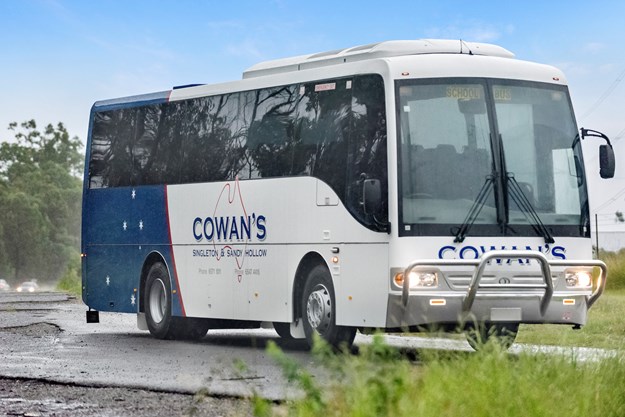 That's about it from me this month, folks. Failing us getting hit by a 'global killer' asteroid in the next 30 days, I'll see ya'll back here then.
Until the next thrilling instalment...
P.S. Googled and just found this: NASA Detects Killer Asteroid That Could Wipe Out Life On Earth By 2027. Really? Come on now, guys! Enough is enough. Gees...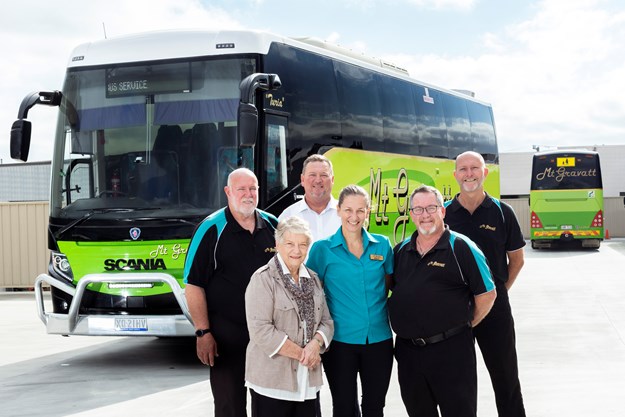 Subscribe to our newsletter
Sign up to receive the ABC e-newsletter, digital magazine and other offers we choose to share with you straight to your inbox
You can also follow our updates by liking us on Facebook.