ABC ISSUE 394 – OUT NOW!
---
Further 'breakthroughs' in virus treatment gives hope that things could get more 'back to normal' sooner. Here's hoping…
The latest 'fake news' is in and much research has gone on behind the scenes, but the stark reality is: we've all got to die at some time.
I know this may come as a shock to many – and God forbid someone chokes on their breakfast cereal at the moment from digesting such information – but, unfortunately, it's all been confirmed. Death? Yep, it happens.
Okay, maybe not for the Black Knight in the epic cinematic masterpiece that is Monty Python and the Holy Grail ("It's just a flesh wound"), who gave Arthur 'King of the Britons' a proper run for his money. Yet even he by now could and should have karked it! Maybe…
At the time of print, again much has happened to change the thinking of the world in which we now live – some of it good and some of it not so good. But by now, 'craziness' and 'unexpectedness' is part of our mental make-up, I'd say. So I'm starting to just embrace it (attempting to somehow 'segway' this all into being about bus passenger capacities, in a minute, so please bear with me on this journey into the unknown).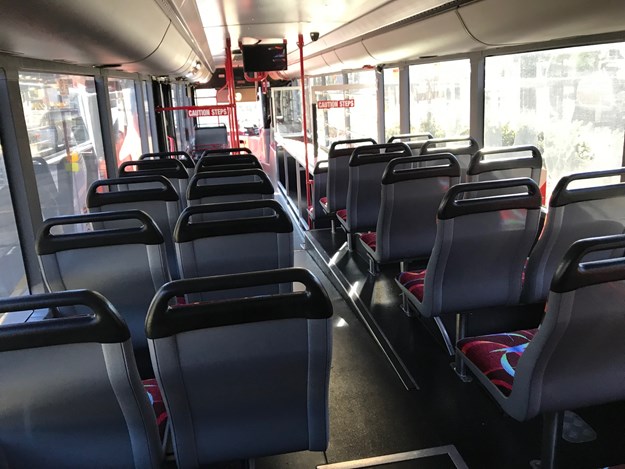 I'm confident your social media pages in the past month have seen all sorts of viewpoints of world events from all sorts of people crisscross various narratives and interpretations of what's right or wrong with the planet - the 'good, the bad, and the ugly' - now front and centre. The basis for mankind's possibly overdue soul searching and the eternal existential debate is in full swing now, if it weren't already.
Everything seems to happening all at once and the overlapping can be a mental drain, so breathe deep, be kind and critically think about whether that means it brings us all to a better understanding of who we are and where we need to be.
Human rights and social distancing is clashing while virus stats and the economic recovery battle it out for media spotlight supremacy centre stage. It's just the kind of concoction to do one's head in - if said head hadn't been 'done in' already (I blame hours of trying to repeatedly clock Nintendo's Donkey Kong game as a kid for my affliction, just quietly).
At times like these it's best to be seeking out the positives that make us feel better as individuals, and in turn connected groups. And for bus people as a group – because bus lives really do matter to us, too – news today of a 'major breakthrough as UK scientists find £5 steroid cuts Covid-19 deaths' is a pretty good start for me.
Added to earlier news that medical experts are looking more into preventing the blood clots that seem to be the root cause of many Covid-19-related deaths in the final stages is also good news.
Such discussions and advances, to me, means a more expedient (read: much cheaper for governments and taxpayers) way for us to better manage any such virus and re-instil confidence in people that getting it is less so the reported 'death sentence'. And in that disempowerment of social distancing is the panacea for addressing the issue of decreased public transport passenger capacities because of it. If that makes any sense?
How'd I do? Not sure I pulled it off, but the point is such 'breakthroughs' need to be thoroughly pursued because if, for us, it means avoiding waiting ages for some vaccine whenever and getting people back onto buses without fear faster then that's the name of the game. To me, anyway.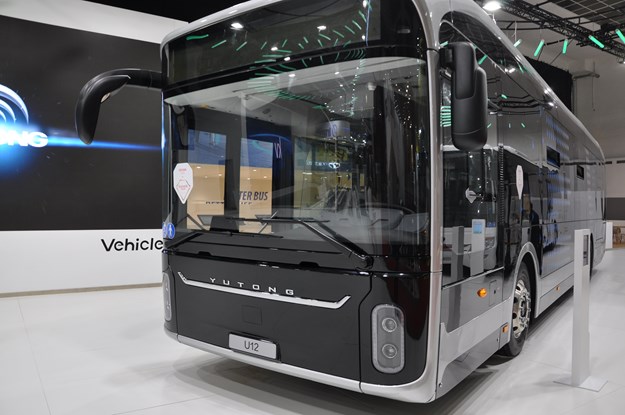 INSIDE THIS ISSUE
It seems there's a stack of cool electric buses coming out at the same time these days – and maybe this 'iso' period is allowing us the window to get around to looking at more of them.
With zero-emissions ever on the mind of the bus industry here and abroad, I figured it was worth a squiz at the interesting Yutong U12 e-bus, which won a Design Label award at Busworld 2019 late last year.
Its cover spot is justified from an overall bus design appreciation view, while also coming from such a prolific manufacturer of buses globally anyway. Products like this usually become great tech and stylistic influences in their own right somehow, and so we had to investigate further. Check it out on page 26.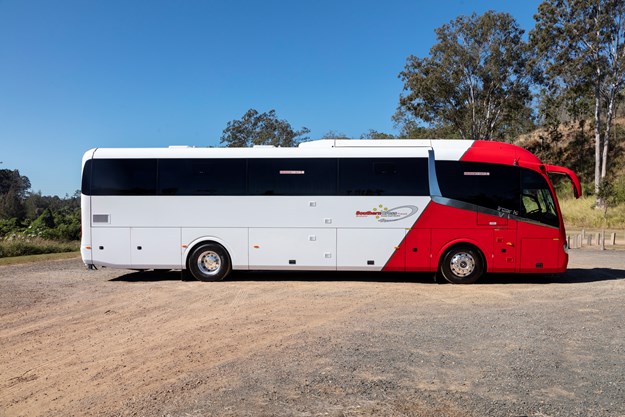 Also inside Issue 394 June 2020, we visit Brisbane-based operator Southern Cross Transit run by Frank Oliveri and his team, which recently picked up a couple of new safety-package-laden Merc 0500 RS buses with Irizar i6 bodies. The company's school runs are ever important and so Frank's made the investment.
Further in we finally get to take a test drive of the new BLK (Bonluck) DD3 double-decker, which we first saw at BusVic 2019 and which graced our cover on Issue 386. Tester Paul Aldridge came away suitably 'impressed' – he loves that word. :)
In news, breaking stuff about Dutch bus maker Ebusco signing with the Australian Bus Corporation (Bustech/Precision Buses/Elphinstone) to produce its electric Ebusco 2.2 and then 3.0 products here, plus the Transit Systems H2OzBus Project is very exciting, indeed, Plus there's loads more, like the latest bus deliveries data and some re-furbed heritage Queensland buses at Coachworks.
Hope you enjoy.
Until the next thrilling instalment…
Subscribe to our newsletter
Sign up to receive the ABC e-newsletter, digital magazine and other offers we choose to share with you straight to your inbox
You can also follow our updates by liking us on Facebook.