RETROFIT 'GLASS' BUS DRIVER PROTECTION MADE FOR CITAROS
---
DAIMLER in Europe is offering retrofit 'driver-protection doors' for its globally widespread, 2011-onwards Citaro city bus, the company has announced.
In order to protect bus drivers from infections, Mercedes-Benz is now supplying a "professional retrofit solution for a driver protection door with a separating pane for its popular Citaro city bus," it states.
Especially in times of the Covid-19 pandemic, drivers of city buses are among the system-relevant ['essential'] workers, states Daimler Europe. Public transport (ÖPNV) would be inconceivable without their commitment, it explains. At the same time, they are exposed to an increased risk of infection due to their contact with numerous people, it confirms.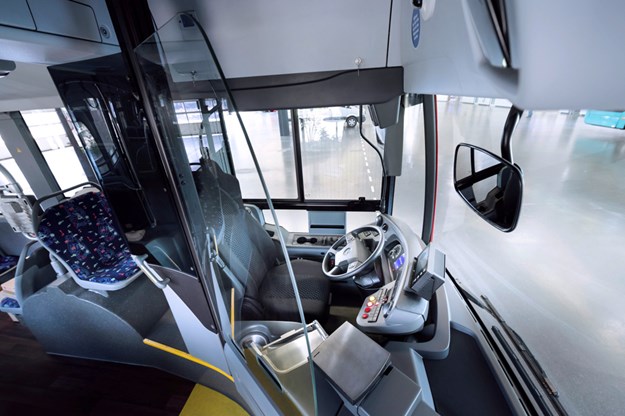 Described as a "professional driver-protection door with partition made of safety glass" – and even with passengers on public transport in Germany having been obliged to wear mouth-nose protection since April 27, 2020 - this is the first 'official' protection for bus drivers, the company says.
Barrier tape to cordon off the driver's area, closed front entrance doors, improvised separating panes - transport companies reacted quickly after the "outbreak of the corona pandemic" to protect their bus drivers from infection, yet these are not permanent solutions, adds Daimler.
Mercedes-Benz is thus now offering the,"...durable and professional driver protection doors with a full-surface separating pane."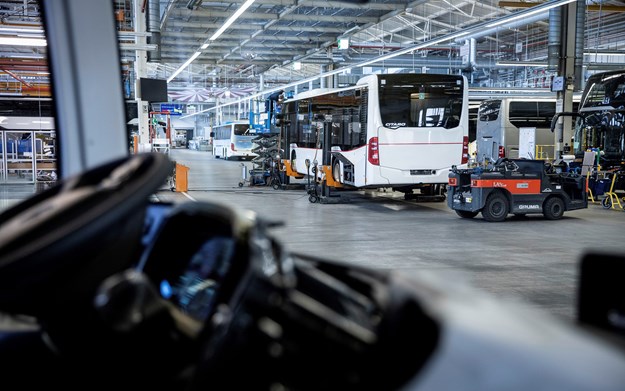 THE MAKE-UP
The separating pane is made of clear toughened safety glass and is 780mm wide and almost 1400mm high, and covers the space between the passengers and the driver's cab. It is available both in a closed version and one with small openings for ticket sales, describes Daimler.
Mercedes-Benz offers the retrofit solution for the current Citaro series, which was launched in 2011. It is in service in Europe and elsewhere globally in the tens of thousands as city buses and intercity buses and also as the CapaCity large-capacity version, the company confirms.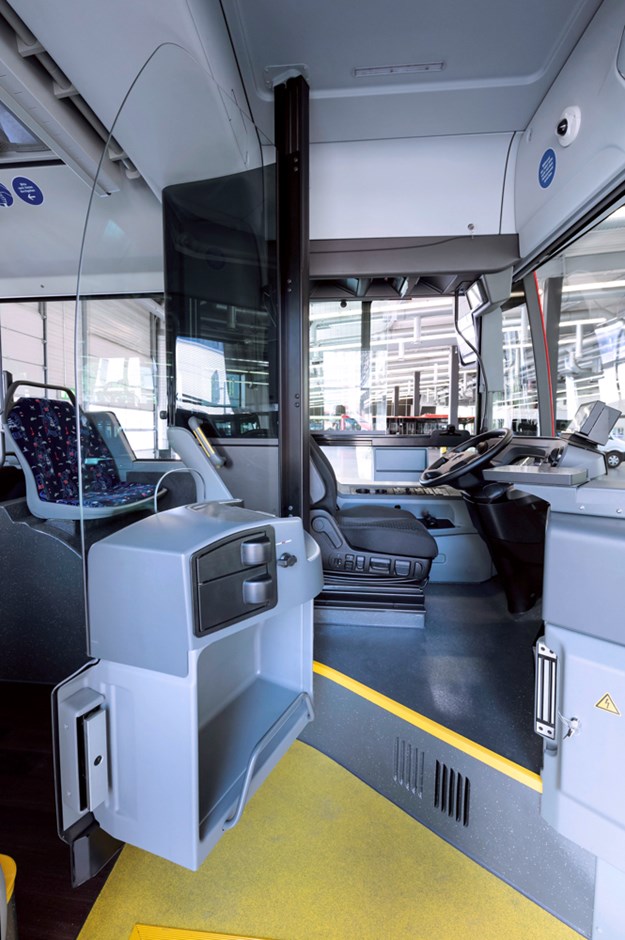 The separating pane is available for different cab doors in high and low versions and with an integrated cash register. It is particularly easy to exchange in vehicles that already have a driver-protection door with a separating pane over half the width of the door, it says.
The driver-protection door ensures an unrestricted view through the windscreen to the exterior mirrors, as well as to the interior mirror. It is homologated and type-approved in accordance with regulation ECE R43, it confirms.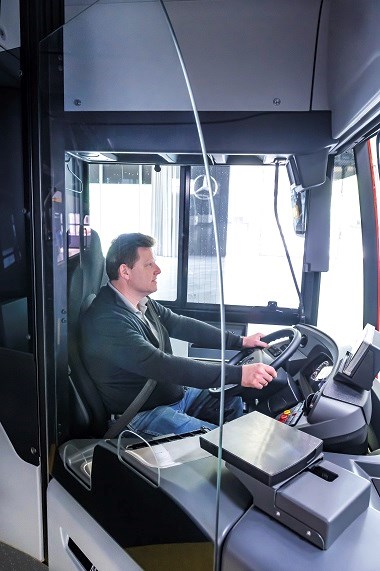 POLYCARBONATE RETROFIT
The currently available retrofit solution is based on the Citaro's standard modular system. In addition, Mercedes-Benz is also developing a retrofit solution with a polycarbonate separating pane instead of safety glass, the company states. Due to the simpler manufacturing process, this solution will also be available for earlier versions of the Citaro, says Daimler.
Polycarbonate is a high-quality plastic material that is used for eyeglasses, glazing on buildings and aircraft, as well as for the lenses of vehicle headlights.
This professional separation pane will also meet all legal requirements, it confirms, with "promising tests and preparations" currently taking place.
The separation pane is expected to be available to transport companies worldwide using the relevant models of Citaro soon.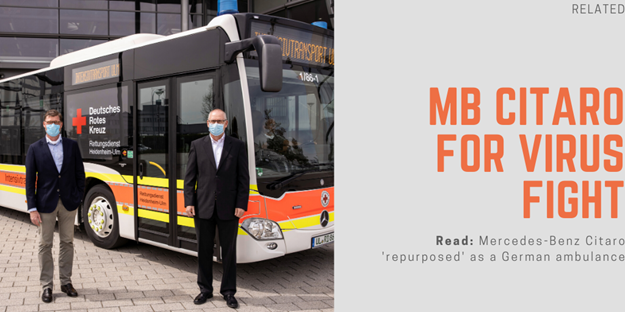 Subscribe to our newsletter
Sign up to receive the ABC e-newsletter, digital magazine and other offers we choose to share with you straight to your inbox
You can also follow our updates by liking us on Facebook.