CUSTOM COMPLETES ITS LARGEST QLD BUS ORDER: PULITANO GROUP
---
A BRAND NEW Custom Endeavour completed the company's largest order into Queensland – 31 city buses in total – delivered to The Pulitano Group recently, the company has announced.
As the successful final bus delivery of its "…largest single order to date for a private customer since the new [Scott Dunn] management takeover", the 31 buses to long-established and family owned bus operator The Pulitano Group was also that operator's most "significant order placed … in the last decade," Custom confirms.
The 31 units were all Custom two-door, 'low-floor' city bus models built using a split of either Volvo or Scania chassis. Of that amount, 26 of the bus bodies were built using the proven Custom CB80 model and five buses were built with the all-new Endeavour series body.
As featured in ABC magazine issue 389, the new Endeavour boasts: a new headlight design (easily accessed); larger destination board; chamfered removable rear corners; "new age" LED tail-lights; a newly designed roof with gutter rails; aluminium powder-coated interior A/C panels; ergonomically designed driver's area; additional noise reduction for added passenger comfort; and a bundle of features that are, "…sure to please drivers and passengers alike," states Custom.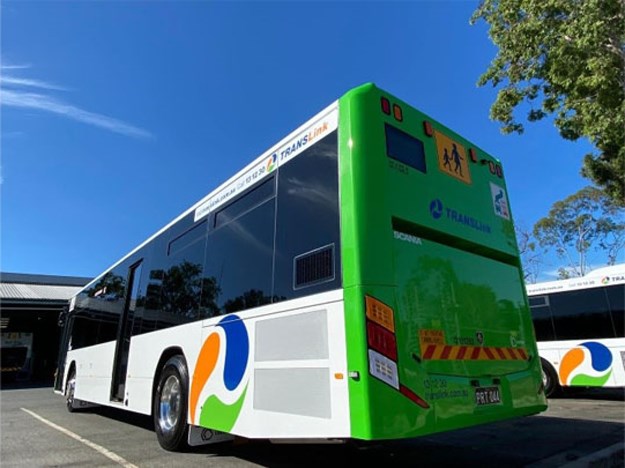 DEADLINES MET
The new buses were ordered with specific delivery timeframe requirements and were staggered over several months to meet the service delivery implementation dates, Custom states.
The buses were procured and deployed to service growing areas in South-East Queensland and Toowoomba to replace aged buses due for retirement, it confirms.
Managing director of The Pulitano Group, Adam Pulitano, said: "With significant service growth and vehicle replacements scheduled throughout 2019/20, our group underwent a very ambitious delivery programme with key suppliers over a very short timeframe. When it comes to the bus bodies, we selected Custom Bus on this project for their extremely flexible and easy-to-deal-with approach.
"The team at Custom Bus had a commitment to being innovative and improving bus manufacturing techniques in Australia.
"They worked collaboratively with our organisation ensuring communication at every stage of the process.
"Overall, the project was a success with the large number of buses all delivered according to specification and the tight schedule," he said.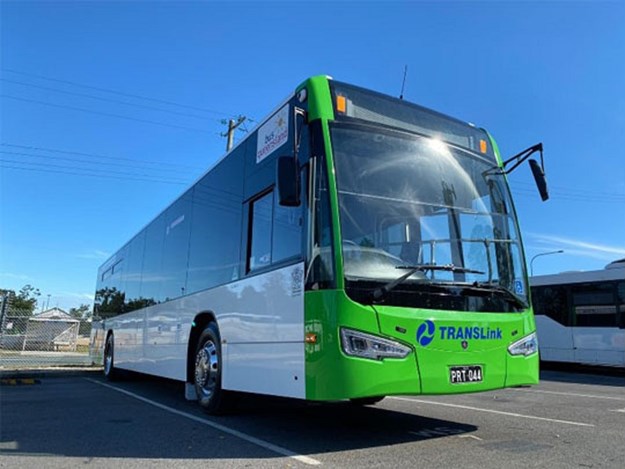 PREFERRED SUPPLIER
It was critical that the Pulitano Group partner with suppliers that could provide results to meet its high standards, the company confirms. Operationally, it was important that the group maintain its 400+ fleet consistency with a proven bus body that would complement their favoured Scania or Volvo Euro 5 and 6 chassis, explains Custom.
In selecting the right supplier, The Pulitano Group required a "partner" that could supply a proven 20-year-life quality product that was easy for its drivers and maintenance staff to operate, and be delivered within a specific delivery time, it says.
According to Custom Bus Group, breaking into the Queensland bus market in partnership with a respected and long-standing family business like the Pulitano Group was a huge achievement and a great milestone for the new regime at Custom Bus.
With a continued presence in Queensland (Denning), NSW and South Australia (Custom Bus Group), the Dunn Group has its sights firmly set on, "…growing this Australian business further, and plans are underway for additional production plants and developing a larger network that will better support its customers Australia wide," it added.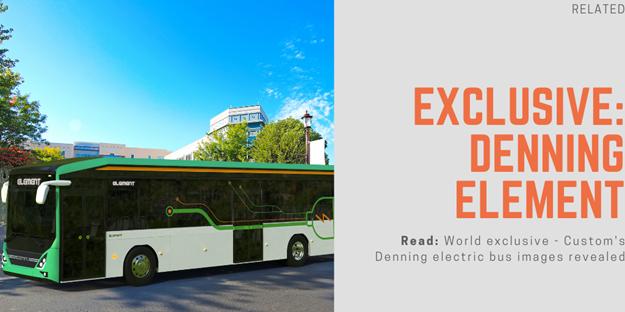 ABOUT PULITANO
The Pulitano Group has been operating for more than 40 years and its companies include Cranbourne Transit and Mansfield Mt Buller Bus Lines (MMBL) in Victoria, and Bus Queensland, it states.
With a trusted family reputation in public transportation and a diverse investment portfolio, The Pulitano Group is dedicated to investments that deliver stability and growth, all the while providing the highest service to all its stakeholders – be that customers, employees, or suppliers, it explains.
Subscribe to our newsletter
Sign up to receive the ABC e-newsletter, digital magazine and other offers we choose to share with you straight to your inbox
You can also follow our updates by liking us on Facebook.