GREYHOUND AUSTRALIA STANDS DOWN STAFF; ISSUES 'CALL FOR HELP'
---
BREAKING: Iconic bus and tourism entity Greyhound Australia has been forced to stand down 244 of its 537 staff and is still awaiting a Federal Government response to its request for financial support - issued April 1, 2020 - the company confirms.
The request was issued to the Deputy Prime Minister's office at the start of the month, where the Minister for Infrastructure, Transport and Regional Development, The Hon Michael McCormack MP, was contacted for help in sustaining Australia's only national coach network, says Greyhound Australia CEO Alex de Waal.
"Last Friday, 17 April, Greyhound Australia received 500 calls from customers wanting to travel, but not one call from government to support our essential transport services," de Waal said.
"Government reaction is quick and media reporting is frenzied when it comes to the potential loss of aviation transport; however, [it's] silent when it comes to the essential transport needs of everyday Australians and communities across Australia."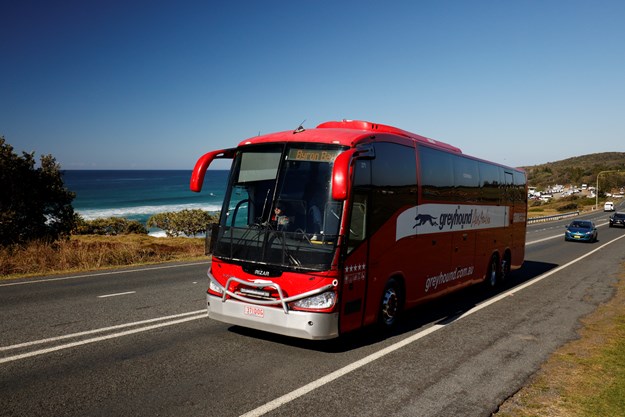 Greyhound Australia is nearly 100 years old and is a 100 per cent Australian born-and-bred enterprise that prides itself in providing essential connectivity to 180 destinations, servicing all mainland states and territories in connecting regional and rural Australia to major metropolitan centres, the company explains.
"Greyhound Australia deserves and needs government support to survive this period of Covid-19 hibernation," de Waal said.
"Australia can't afford to save an airline that is owned by an international conglomerate yet allow an iconic, Australian-owned, globally significant and relevant brand languish - or for Australian regional communities to lose its essential service."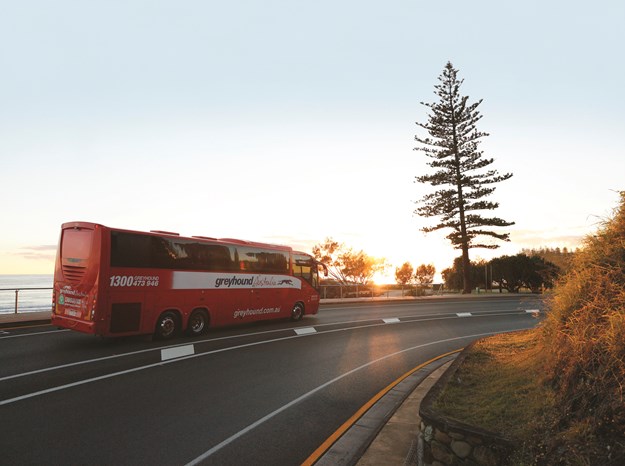 REDUCED SERVICES
Greyhound Australia has been in operation since 1928 and, up until recently, provided 420 services per week. Now it is - only just - able to operate 18 services per week, it states.
"Greyhound Australia is the 'heart of Australia' and Australia's national terrestrial carrier," de Waal said.
"We provide support for cancer research, indigenous education and regional family connectivity.
"At a time when it is needed most, we are simply asking for a little support ourselves," he added.
"Post-Covid-19, the broader community - and certainly regional Australia - will continue to face economic hardship for some time. This will be placing increased emphasis on the accessibility of reliable, safe and cost-effective regional transport and it is in the nation's interest to support one of its own."
According to the company, the national network safely transports more than 1 million passengers per year and is now, "…barely being sustained by remote regional locations in Queensland, Northern Territory and Western Australia."
Greyhound Australia has been forced to stand down 244 of its 537 staff, it confirms.
ABC magazine (www.busnews.com.au) has contacted the Minister's office for comment.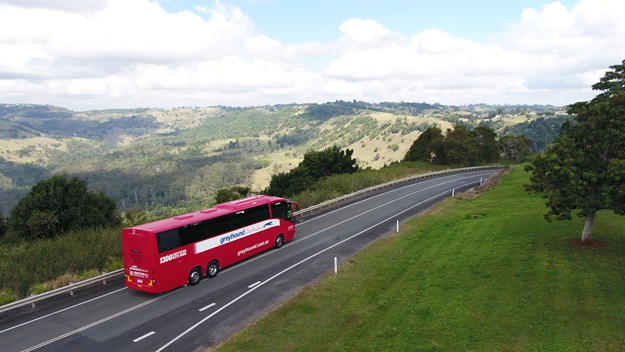 ABOUT GREYHOUND
Greyhound Australia as it's known today is the result of several pioneering travel brands collaborating to form the nation's leading coach company, it says. With more than a century of experience - the foundations of which built upon the likes of Pioneer, Greyhound, and McCafferty's - it officially became known as Greyhound Australia in 2004.
As the company explains, the AA Withers Bus Company began in Melbourne in 1905, later undergoing name changes including Pioneer Tours, Ansett Pioneer, Pioneer, and Greyhound Pioneer Australia. Greyhound started in 1928 in Toowoomba, Queensland, by AR Penfold - a local man who provided transport to Brisbane in his Willys-Overland Whippet car as a result of a rail strike. The original car (which is still in mint condition) sported a greyhound radiator cap — the inspiration for what is now the most-recognised symbol for coach travel around the world.
A merger between Bus Australia and Australian Coachlines in 1993 saw the purchase of both Greyhound and Pioneer to become Greyhound Pioneer Australia. McCafferty's Coaches, another Toowoomba-based company that began running in 1940, joined the family in 2000. Greyhound Australia says it is proud to be one of the oldest coach companies in the world, with a safety record second to none, and looks forward to seeing where the next hundred years takes it.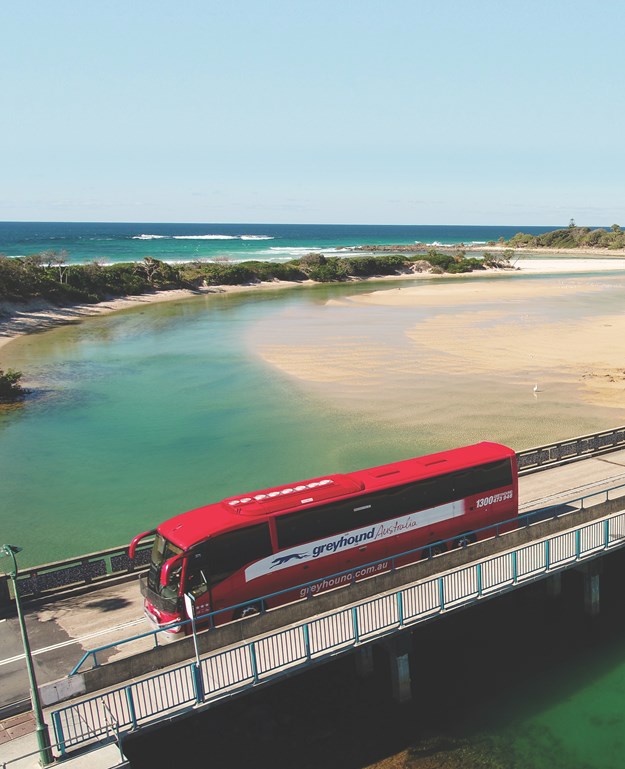 Subscribe to our newsletter
Sign up to receive the ABC e-newsletter, digital magazine and other offers we choose to share with you straight to your inbox
You can also follow our updates by liking us on Facebook.