ABC ISSUE 392 – OUT NOW!
---
It's only been a month since last issue, but it feels like a year, right? Don't worry, you are not alone.
Do you believe in aliens? Seriously, do you?
I don't. I mean, if they haven't got here by now having monitored us for millennia or whatever, knowing we have binoculars, the internet, pretty acceptable beer worldwide and BBQ skills the envy of the other galaxies – trust me, 'they ain't comin'.
That said, I kind of do hope they exist and do come – even the bad ones – because they might have a better chance of solving current world problems one way and getting us back out of this heap.
No matter how you look at it, the current Covid-19 pandemic has, is and will be inflicting pain into most of the global community. That's fact. The business world is having to adapt at record pace and many may not make it through. In this region, some big airlines are in voluntary administration or paused after failing to secure – or woo – any government financial assistance, with a range of global buyers now prospectively in the mix.
What this underscores is that without people allowed to fly and tourists coming into Australasia, much of the coach side of the Australian bus industry is truly hurting indeed. This brings us to a statement issued by Greyhound Australia, which ABC magazine reported, recently.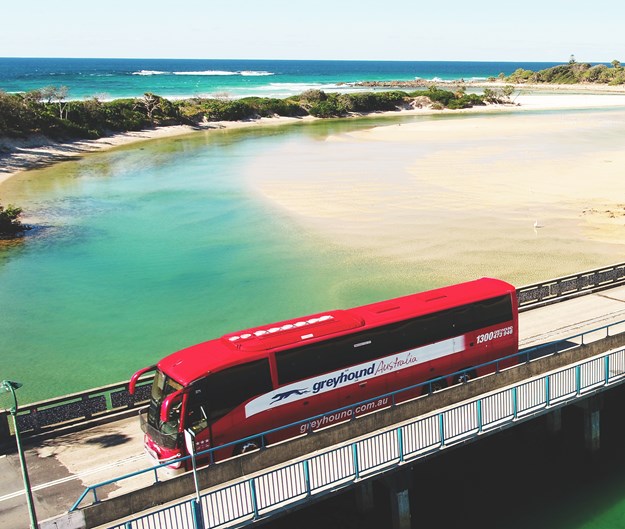 SENDING OUT AN SOS
The company (which, no, doesn't have any affiliation with other such named coach companies worldwide) has stood down 244 of its 537 staff and is still awaiting a Federal Government response to its request for financial support – issued April 1, 2020 – the company confirms.
"Greyhound Australia deserves and needs government support to survive this period of Covid-19 hibernation," CEO Alex de Waal said.
The request was issued to the Deputy Prime Minister's office at the start of the month, where the Minister for Infrastructure, Transport and Regional Development, The Hon Michael McCormack MP, was contacted for help in sustaining Australia's only national coach network, says de Waal.
It seemingly raised the ire of many judging from our Facebook responses, as to why Greyhound Australia was, I assume, 'getting preferential treatment'.
Hmmm… Now where to start?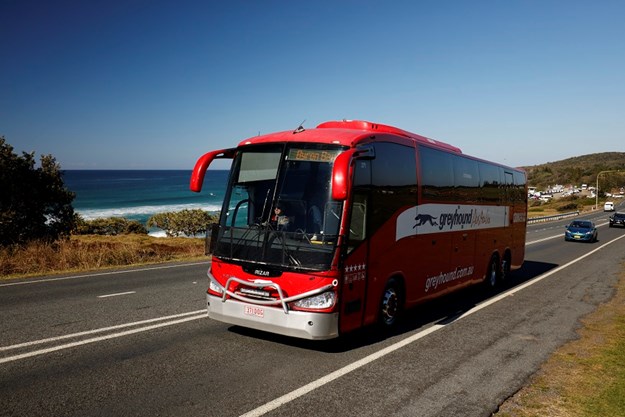 THE LOWDOWN
Let us be very clear on this…
Company X releases its own statement about its own plight and that it had contacted the Federal Government asking for help.
As a magazine, we are entitled to – for the benefit of our readers who are keen for topical news – publish a story confirming that such a statement had been made and that its contents were as disclosed.
Indeed Greyhound is just one of hundreds and hundreds of coach and bus companies in equally dire circumstances and having to let go of staff, unfortunately. Or reduce staff working hours perhaps, so that the company 'survives'.
We know this because ... many have told me, either regarding themselves or companies they know or have heard of. Such information helps keep me in the loop of what you guys – and in turn us, ABC, are going through.
But here's the thing – many companies do not want their situations publicised in any way. Many of them are seeking their own direct avenues for help with governments at all levels and/or bus associations or key business groups. And I respect their wishes.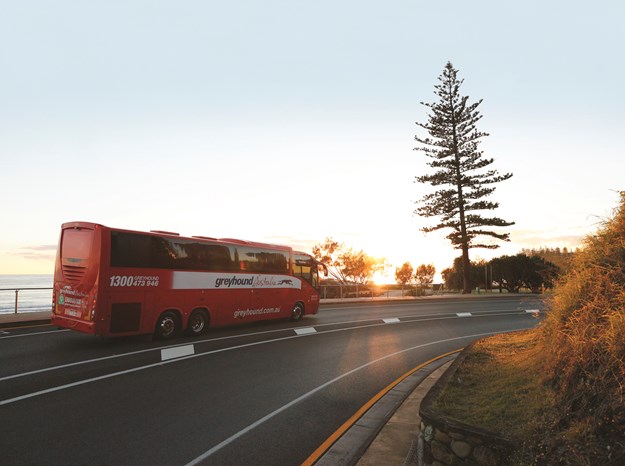 So when a company like Greyhound Australia issues information publically that we can use to send out a message 'from the frontline' back 'to the frontline' that says, 'Hey, you are not alone, coach operators of all sizes and ages are needing and asking for help, too' then damned straight we are going to jump on that!
And if any other coach company issued a statement, I'd probably run it too. But, to our knowledge, no-one else has. Yet.
Tragically, what should have been seen as the start of a segment of the industry bonding together to possibly present the government with a united front to seek assistance looks more like a schoolyard slanging match about why certain companies weren't mentioned.
Worse, instead of maybe one company being successful in their request and thus setting a precedent for others to put forward their own, it now might be looked at by a government as a much bigger package than expected.
Anyway, no-one has given anyone any money thus far, we hear, but if anyone does get help we'd love to hear about it.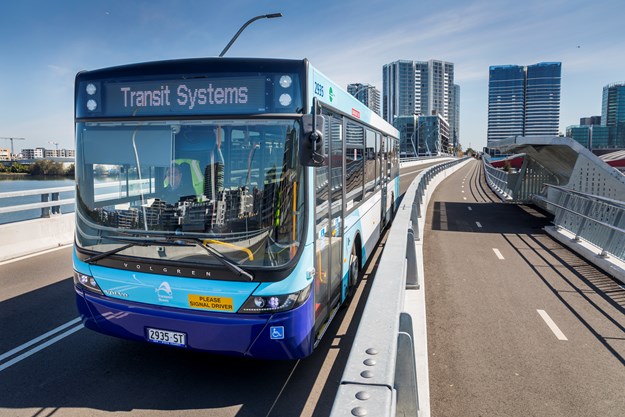 INSIDE THIS ISSUE
In what is a world-first look at what's about to come from the Custom Bus Group stable, we have Denning's new electric bus concept gracing our front cover.
In what can only be good news for the local bus manufacturing industry, this new electric bus promises to be out with us 'in the flesh' sooner than expected and offering some pretty cool innovation to our Australasian marketplace. It looks good on paper (page 24), so well done to Scott Dunn (see what I did there?) and the team and we look forward to test driving the completed bus soon.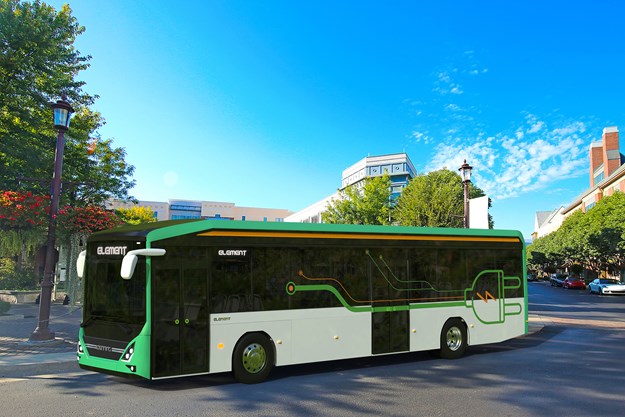 Also inside, we had a pretty decent chat to Transdev Australasia's chief officer for bus, Ian Craig, where we covered a range of topics, from coronavirus to fleet innovation and all. Be sure to check it out, starting on page 34.
Some interesting news from Volvo about its new S-charged hybrid bus, plus Volgren's enhanced bus-making processes and Yutong's Queensland expansion is also in the mix.
Our 2020 Seating Guide looks at anti-microbial techniques and other things happening at textile gurus Camira, plus we have the latest bus sales delivery information for March - and in the current climate, it is definitely an interesting result.
And finally, the Bus Industry Confederation has been actively strategising some anti-virus bus measures and industrial award changes, recently. Read more about that on pages 20-21.
That's about all from me until the aliens arrive, I'm afraid. Or we have to become non-thinking Terminator-type cyborgs or whatever. At least for this month.
Until the next thrilling instalment…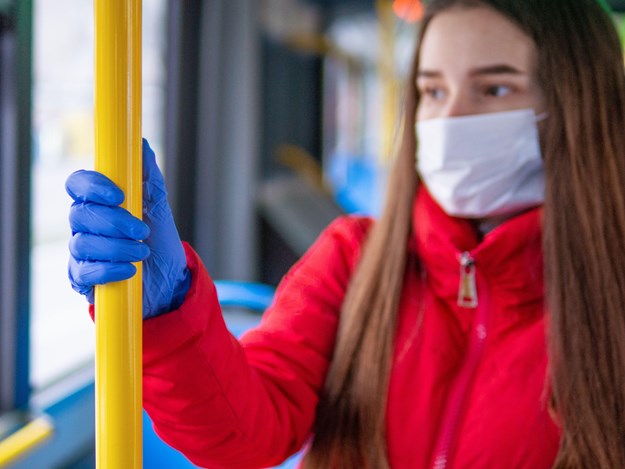 Subscribe to our newsletter
Sign up to receive the ABC e-newsletter, digital magazine and other offers we choose to share with you straight to your inbox
You can also follow our updates by liking us on Facebook.