PUBLIC TRANSPORT PUSH VIA SA GOVT-BACKED, ON-DEMAND BUS TRIAL
---
ON DEMAND Mercedes-Benz Sprinter 'buses' are now operational in South Australia on a six-month trial, with residents in Mount Barker and The Barossa the first to access the service aimed at getting more people to use public transport, it's been announced recently.
The bus programme 'harmonises' an on-demand ride service app and public transit, states Mercedes-Benz.
Passengers can use their smartphones to book a ride on a bus to a nearby pick-up location before being dropped off at their destination. The service will efficiently transport multiple people in a single vehicle free from the limitations of fixed routes, while simultaneously relieving traffic strain on public roads, it explains.
Operated by Keolis Downer and launched earlier this year, the trial service is supported by the South Australian Government's Future Mobility Lab Fund and will provide eight Mercedes-Benz Sprinter buses across both locations.
Designed by Via, the Keoride app will match customers travelling in the same direction and calculates an optimised flexible route to pick up and drop off customers close to their destination. They can even track the vehicle and get updated on your ETA in real time, Mercedes-Benz explains.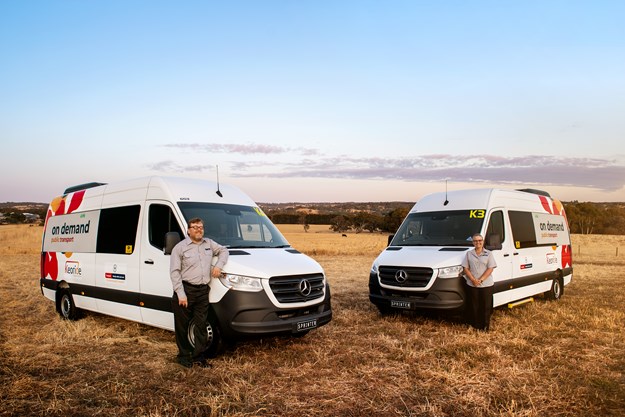 MOBILITY STRATEGY
"The Keoride on-demand ride-sharing service offers a way of making public transport needs-based, efficient and sustainable – especially when it involves the use of spacious, safe and comfortable Sprinter vans," said Diane Tarr, managing director of Mercedes-Benz Vans Australia and New Zealand.
"It's the perfect collaboration."
"Via is one of the most successful providers in the growing ride-sharing sector; Keolis Downer is Australia's largest private provider of multi-modal public transport; and we have the perfect vehicles for the job.
"Through our involvement in this new mobility service, we are taking a logical step in the context of bringing our global mobility strategy to life locally," Tarr said.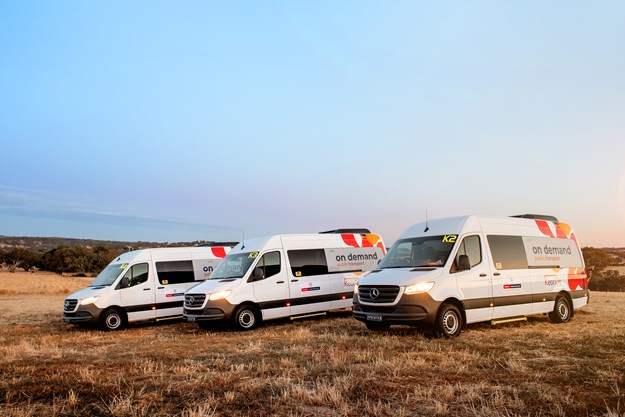 HOLISTIC APPROACH
The co-operation is a local milestone, which brings to life the global 'adVANce' strategy of Mercedes-Benz Vans focusing on the transformation from a vehicle manufacturer to a provider of holistic van system solutions, the company says.
The Keoride buses are based on the Sprinter 416 long wheelbase van. Fitted with optional 'bus pack', they contain rear air conditioning, electric side-entrance step, rear interior trimming and rear side windows.
Upon delivery from Mercedes-Benz Vans Centre Northside, local conversion experts VQuip then add seating and other key bus requirements, explains Mercedes-Benz.
This adaptability demonstrates how the Sprinter is, "…the perfect vehicle for a wide range of transport needs and sectors," it states. The bandwidth ranges from a parcel delivery vehicle to a fully equipped minibus.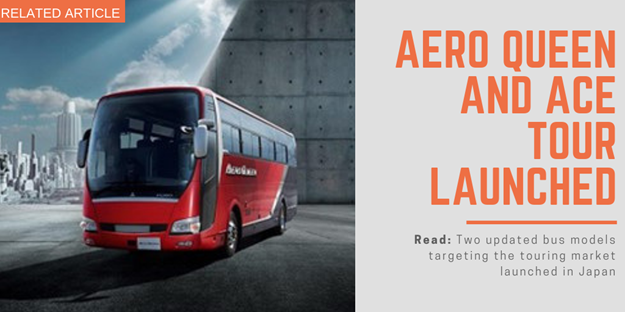 IDEAL CHOICE
Passenger safety was a major consideration for Keolis Downer when selecting a vehicle provider, MB confirms.
With safety features that were previously the preserve of passenger cars, the Sprinter was an ideal choice, it adds.
Standard safety equipment includes active brake assist, blind spot assist, reversing camera, lane-keeping assist, 'attention assist' and front and window airbags for driver and co-driver.
More information can be found here: https://www.sa.keoride.com.au/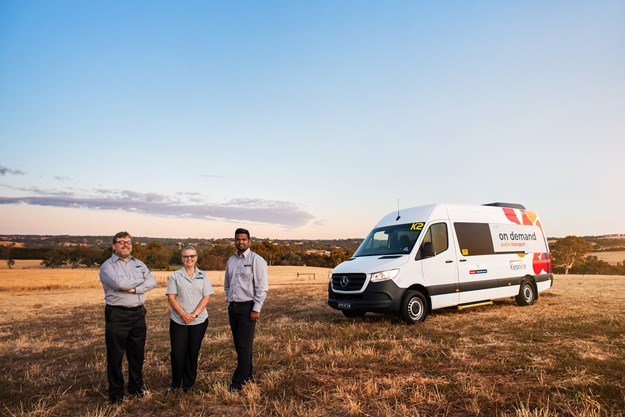 ABOUT KEOLIS DOWNER
Keolis Downer is Australia's largest private provider of multi-modal public transport, it states. It is the largest light rail operator in Australia and one of the nation's most significant bus operators, it explains.
Its operations combine world-leading expertise and deep local knowledge, drawing on the experience of Keolis - international operator and integrator of all mobility modes - and Downer - one of Australia and New Zealand's leading providers of services to customers in markets including transportation, infrastructure, energy and industrial engineering, utilities communications and facilities, it states.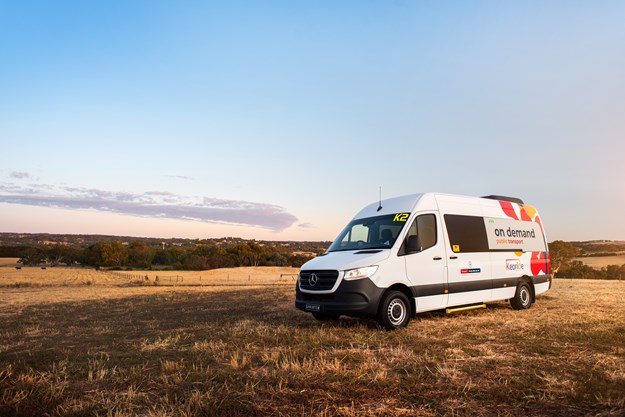 ABOUT VIA
Via is 're-imagining how the world moves, from a system of rigid routes and schedules to fully dynamic networks' it says.
Via's mobile app connects multiple passengers headed the same way, allowing riders to seamlessly share a premium vehicle, it's claimed. First launched in New York City in 2013, Via's technology is now deployed globally, including in Europe as ViaVan. Today Via and ViaVan partner with nearly 100 public transportation agencies, private transit operators, taxi fleets, private companies, school districts, and universities, seamlessly integrating with transportation infrastructure to power cutting-edge mobility, it states.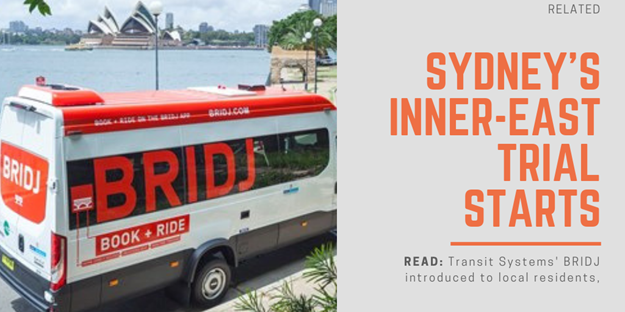 FUTURE MOBILITY LAB FUND
The Future Mobility Lab Fund has a focus on projects that demonstrate, develop or contribute to the applied research of future mobility technologies and provide real benefit to the South Australian communities, the South Australian Government explains.
The Lab has been used to support a number of connected and autonomous vehicle trials within South Australia, providing valuable services to the community while promoting the deployment and developments in future mobility technologies, it states.
Subscribe to our newsletter
Sign up to receive the ABC e-newsletter, digital magazine and other offers we choose to share with you straight to your inbox
You can also follow our updates by liking us on Facebook.