KING'S QUEST – QUEST COACHES
---
OPERATOR: Accountant turned CEO Hany Michaels has transformed his Ferntree Gully company from a bus-hire business to charter.
With a Bachelor of Commerce degree, a very hard-working and committed attitude, and a mindset that says "success is the only way", Hany Michaels has built a successful charter business within the transportation market.
Michaels was 30 years old when he moved from Egypt to Australia in 1993. Having been self-employed, running his own small business back home, he was looking to acquire a viable small business upon his arrival to Australia, he says.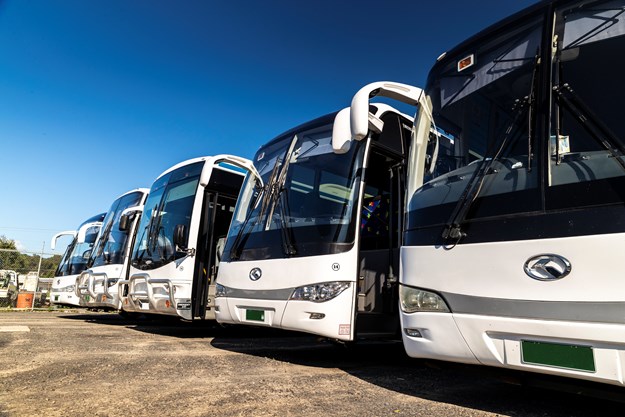 With no prior transportation experience but a passion for buses and vehicles - it was also his father's career - Michaels was on the hunt for an established business that could support his passion. A few years later and along came All Bus Rentals – a hire-bus company with a fleet of 30 buses.
Michaels acquired the company in 2004 and very quickly realised there was opportunity for growth. He took it to the next level by introducing a charter service division. In order to see this through, Michaels studied Transport Management in Bus and Coach Operations at The Institute of Transport Studies at Monash University and became an accredited bus charter operator.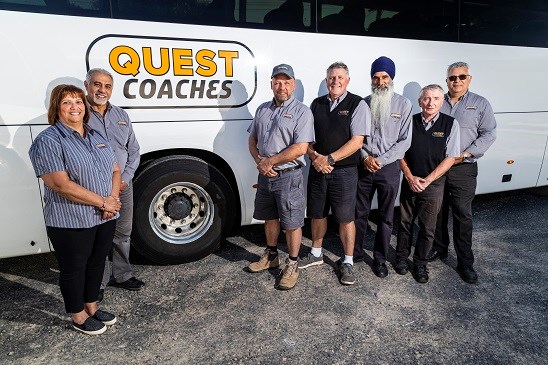 "I found the charter division to be more interesting. It was a different challenge, and I enjoyed it," Michaels said.
"It's a different way of running business. Not long after, I then decided to concentrate solely on the bus charter division and changed our trading name to Quest Coaches."
Having extensive management knowledge that has aided in his ability to see substantial development and growth in his business, Michaels has led his business through structural change, brand development, defining optimal customer service standards and winning the respect of many other fellow operators within the industry.
"I love the concept and I think I am doing alright!" he exclaimed.
Michaels explained how the key to success in small business is recognising that he plays many roles: "I'm the owner, director, operations manager, driver, cleaner, accountant, teammate and the list goes on."
"I understand every aspect of my business. I do everything I expect any member of my team to do. This allows me to identify areas of opportunity so that we can continuously improve. We are always looking to improve our quality of service and transportation."
Whilst he wants to see his business grow, he will not compromise quality of service, with plans to grow his business at a steady pace.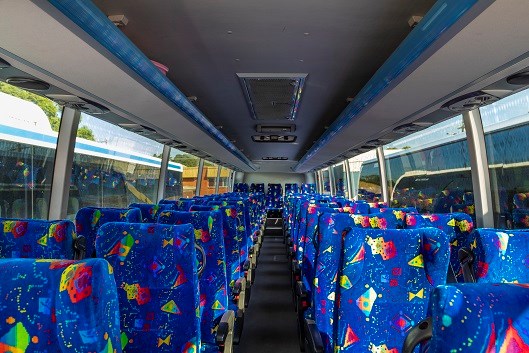 A few years ago now, Quest Coaches moved to its current address in Ferntree Gully, a suburb in north-east Melbourne. The property was custom built to ensure optimal space for the fleet including a small workshop for small immediate repair needs.
"My day of work normally starts early in the office – looking after the fleet, completing any required maintenance, coordinating the day's jobs, liaising with mechanics and repairers, completing finance and banking requirements and leading the team," Michaels described.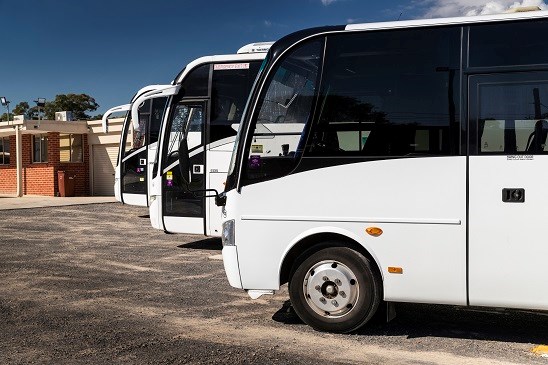 POWER TEAM
Michaels works alongside his wife, Hannah, who manages the office's administrational requirements. They are parents to two daughters – Sandra and Stephanie – both in their 20s, and much to Michaels' disappointment, have no interest in taking on the family business. Michaels hopes their mindset will change, he says!
Quest Coaches currently employs 10 people and Michaels finds that the biggest challenge of having a small business is attracting and retaining experienced drivers who fit the company's culture and are passionate about contributing to and delivering quality service to both the company and its customers. He is passionate about his company's brand image and his team's brand ambassadorship.
In dealing with his team, Michaels believes in three "F Principles' – Fair, Firm and Friendly, he explains.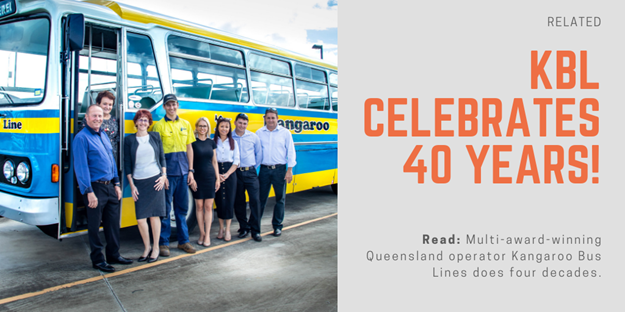 He speaks very highly of his current team, saying they are very professional and experienced. They ensure the fleet of buses are always presented immaculately and deliver friendly customer service. He prides himself on the high quality of service that Quest Coaches provides and believes that this is what sets his company apart from the rest.
"If we had the best fleet and booking system in the world but didn't have good drivers our business would fail.
"Our drivers, and their knowledge and experience, are the business's biggest asset," he explained.
Michaels says he has an open door policy and states he is always open to suggestions from his team and other respected members of the industry.
At Quest, he described his team as "like a family".
"We have a friendly relationship; it's more than just business. I am proud of everyone in my team."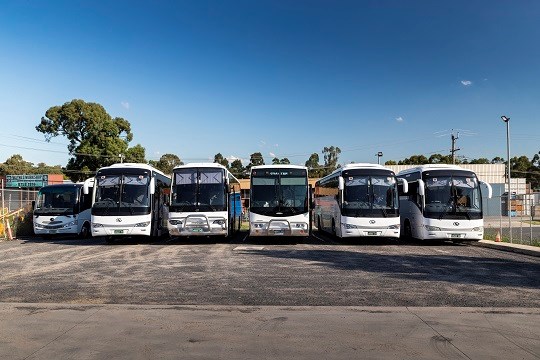 THE CUSTOMERS
Quest Coaches services many schools around the South-Eastern suburbs of Melbourne, both private and state. It also services many universities.
"I meet with my customers on a regular basis. It is important to build a friendly and approachable relationship with them to ensure we are providing optimal service," Michaels said.
"Every customer is important and it's the dedication and love for what I'm doing, the achievements and the feedback that we are constantly receiving, that encourages me to come to work every day."
High-quality service for Quest Coaches' customers is simply non-negotiable to Michaels.
Quest Coaches also provides train replacement services, both pre-planned and in the case of emergency.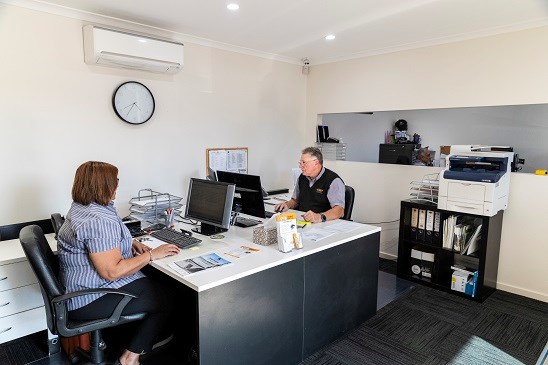 THE FLEET
Quest Coaches currently operates with a fleet comprising eight buses; a mix of Mercedes-Benz, Volvo and King Long vehicles. Michaels maintains a fleet of recent models, he confirms.
Regular inspections and maintenance are completed on each bus regularly and thoroughly.
The health, safety and wellbeing of Quest Coaches' team and customers is always at the forefront, Michel emphasises.
"All accreditation requirements are completed in a timely manner and we pride ourselves on a result of 96.5 on our last Safety Audit Form completed by Bus Safety Victoria," he added.
Quest Coaches looks forward to steadily growing its fleet size to meet the volume of work which is in demand.
"Special thanks to our fellow operators in the industry who regularly help us in ensuring that we are able to meeting our customers' needs," Michaels said.
Subscribe to our newsletter
Sign up to receive the ABC e-newsletter, digital magazine and other offers we choose to share with you straight to your inbox
You can also follow our updates by liking us on Facebook.