ADELAIDE BUS AND PUBLIC TRANSPORT CONTRACTS ANNOUNCED
---
TOUTED as a "…new era for public transport" in the state, the South Australian Government has awarded Adelaide Metro contacts for the provision of bus and light rail services, following "...a rigorous tender process," it states.
Transit Systems won the majority, with Busways, Keolis Downer, John Holland Group Pty Ltd and UGL Pty Ltd (the latter two via a Transit System's Torrens Connect joint venture) snaring the others on offer.
Contracts have been awarded for eight years, with an option to extend a further two years, and provide an exciting opportunity to enhance and optimise bus and tram services, says the government, for its newly awarded operators in the following: Outer North East - Torrens Transit; East West - Torrens Transit; Outer North - Torrens Transit; North South including Tram - Torrens Connect*; Hills - Keolis Downer; and Outer South - Busways South Australia.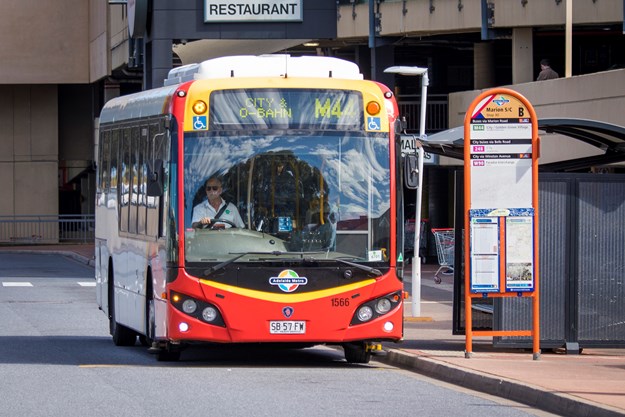 Sources cite estimated contract revenue in total over the eight-year term is about AUD$1.45 billion.
With many South Australian bus industry insiders confidentially telling ABC magazine (www.busnews.com.au) such an upgrade has been long overdue, the government is calling it an, "…exciting opportunity to enhance and optimise our services for customers."
The contracts are being delivered in two stages commencing in July, the government confirms.  
Extensive community consultation will be undertaken from April, 2020, on a proposed enhanced network providing improvements to the services on offer, it says.

CUSTOMER FOCUS
The New Network, Stage 2, is proposed to be introduced across most areas later this year, driving faster services, a simpler network and enabling a greater emphasis on integration across all modes, it states.
The New Network for Outer North will coincide with the completion of Gawler rail electrification, focussed on feeding services to the Gawler rail line and optimising transport in the northern suburbs, it adds.
The contracts have been awarded with customers at the forefront and a focus on delivering optimised services, value for money and innovative transport solutions, the government explains.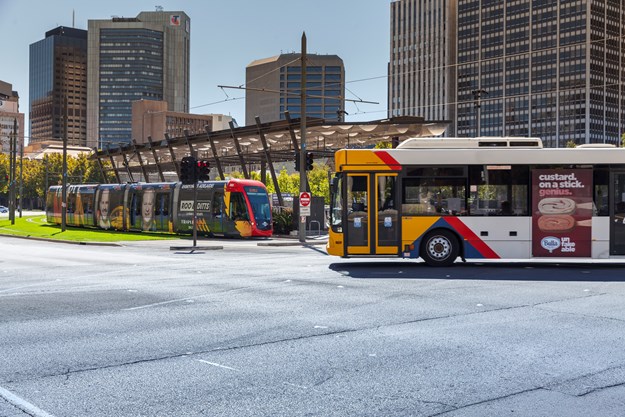 THE TENDER PROCESS
Operators tendered on the basis they would deliver simplification of the network, better integration of services, more frequent and efficient services and greater engagement with our customers, it's reported.
The new contracts will drive network and service improvements to increase patronage, leverage innovative solutions and enable more customers to travel faster and more often, the government says.
As part of the implementation of the new bus and tram contracts, extensive community consultation will be undertaken to allow its, "...valued passengers and the greater Adelaide community the opportunity to understand and comment on a proposed network redesign, it's confirmed.
The feedback gathered will help determine how to best encourage more people to use Adelaide's bus and tram services and to improve their overall experience when using public transport, the government adds.
This provides an essential customer-centric view of the standard and ongoing internal process of network review, it says.
Consultation will commence in April and run through until 30 June, 2020.
Those wishing to provide input and to stay informed on consultation timing should register at https://www.adelaidemetro.com.au/user/register/2.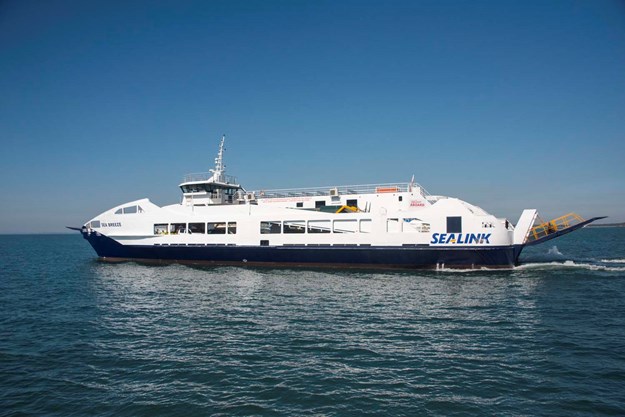 THE BREAKDOWN
The SeaLink Travel Group of companies, which now includes Transit Systems and operating locally as Torrens Transit, has retained its existing bus passenger transport contracts, as well as securing a fourth contract in the Outer North region, it explains.
The existing North South Contract Area, which has been retained, includes bus and light-rail services, to be delivered in joint venture with John Holland Group Pty Ltd and UGL Pty Ltd, it confirms.
Clint Feuerherdt, Group CEO, is excited to bring its world-class innovations to the local market, including high-frequency services throughout the term of the contract, he says.
"We passionately believe that if we make public transport more reliable and convenient we will attract more passengers on board, which is why we seek to improve connectivity, performance and patronage in all of our contract areas," he said.
For the North South region, Feuerherdt says it has been designed as a fully integrated bus and Tram network, where both modes work together – complementing each other.
"Between high-frequency services and integrated bus and tram outcomes, we will open up new destinations on the public transport network for customers," he said.
The addition of the tram contract secures SeaLink Travel Group's place as one of Australia's most experienced and diverse multi-modal transport operators, boasting performance-driven capabilities across ferry, bus and tram operations, it states.
Feuerherdt, an Adelaide resident, says there would be a stream of service innovations implemented in due course, with public consultation beginning soon.
"The new tender has allowed us to bring in our global best practice experience, matched with our local market knowledge and history, to truly create a tailored series of network improvements for Adelaide.
"It's a very unique opportunity for residents of Adelaide to have one of Australia's leading multi-modal transport operators based right here. It means we are not making assumptions or guessing - we know the market, we know transport, and we are confident we can continue to improve performance and not just attract more passengers on board, but get them to where they are going safely and more enjoyably," he said.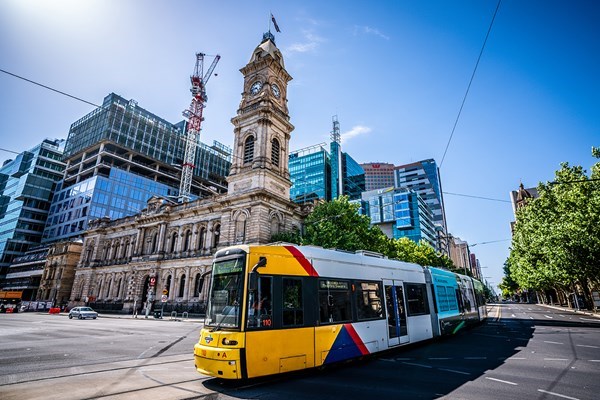 JOINT VENTURE
Torrens Transit has partnered with UGL and John Holland to ensure world-class tram service delivery, says Sealink.
UGL managing director Jason Spears said: "UGL has a strong reputation for operations and maintenance of heavy and light rail across Australia. This contract extends our light-rail operations and maintenance capability alongside our Adelaide heavy-rail presence. We look forward to providing a safe and quality operation for the people of Adelaide."
John Holland CEO Joe Barr today welcomed the announcement - the first multi-modal contract in the company's 70-year history - as an exciting new chapter for South Australia.
"We have a proud history of delivering world-class public transport services across Australia and are committed to improving services for Adelaide commuters," Barr said.
"From operating the country's first metro train in Sydney, to Canberra's new light rail, John Holland has a proven record of putting the customer at the centre of everything we do."
The agreement will see John Holland become a multi-modal service provider, one of the only private organisations in Australia to operate trains, trams and buses.
Employing more than 1,100 people locally, Torrens Transit remains the largest bus passenger provider in Adelaide, successfully operating in the state for 20 years, it explains.
The business is part of the wider SeaLink Travel Group, a leading multi-modal transport and tourism provider with established domestic and international operations across every Australian state and territory, as well as Singapore and London, it states.
BUSWAYS SEALS OUTER SOUTH
In what's seen as a bit of a coup, Busways has successfully extended its service operations to South Australia in being appointed new operator of Adelaide's Outer South contract, it confirms.
The Australian-owned, NSW-based bus operator will expand its operations to Adelaide's metropolitan network after the appointment by SA Minister for Transport, Infrastructure and Local Government Stephan Knoll.
Busways is the only new entrant in the announcement of the six successful proponents of new bus and tram service contracts, it states.
It will operate the existing bus network and timetables until its new network is introduced, it confirms.
Busways' managing director Byron Rowe says the company's drive to deliver efficient customer-valued bus services that people want to use will be evident in the quality of the new bus network it will present to the community later this year.
"The South Australian government asked for a world-class company to provide a better, efficient service that will grow bus patronage. They called for services that reflect a strong customer voice with high levels of customer satisfaction. By appointing Busways the government has backed an Australian family owned company with a culture focused on proactive customer and stakeholder engagement and the ability to design and deliver services at a standard of international best practice," Rowe said.
With the first inter-state expansion for the company, Busways is Australia's largest private bus operator, it says. It will bring 77 years of experience designing and delivering bus services in partnership with the government to the Adelaide Metro bus network.
"We have designed an improved and simplified Outer South network that makes it easier to understand and plan journeys" said Rowe.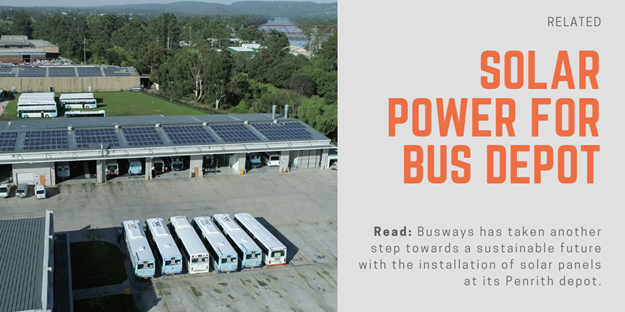 IMPROVED CONNECTIVITY
According to the company, the great wins for customers will be a clearer route network with reduced route number variants and more consistent services across all days and time periods - strengthened key corridors with more direct-trip connections and improvements to many services into major centres and railway stations, and improved connectivity through a scheduled "pulsing of services".
Rowe adds that Busways takes pride in presentation and maintenance standards, aspiring to deliver the organisation's goal of customers feeling safe, welcome, comfortable and impressed every time they travel.
"We will invest in raising fleet standards to make buses more comfortable for passengers," he added.
Rowe says he is proud of the company's NSW track record, which boasts a consistent average overall customer satisfaction rating of more than 90 per cent and on-time running service KPI's currently maintained at over 98 per cent.
In the past five years the company has grown bus patronage 36 per cent across existing operating contracts, exceeding population growth by 150 per cent, it's claimed.
"Following our transition into Sydney's biggest metropolitan contract, Region 1 in Sydney's west, we increased customer satisfaction by 19 per cent in the seven years since transitioning in 2013."
Currently, Busways is focused on a smooth transition of Outer South services, it says.
"We'll be doing everything we can to ensure a positive experience in July, leveraging our previous successful transitions to coordinate a process that is welcoming and easy for transitioning employees and delivers seamless service continuity for the community."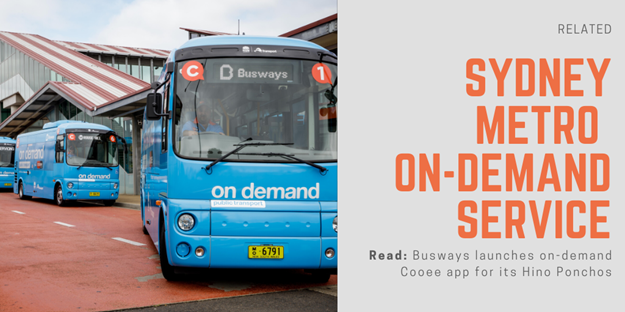 OPEN-DOOR APPROACH
Busways will extend a welcome to employees currently working in the Outer South network, as well as acquire two depots and 122 buses, it states.
"We're looking forward to welcoming Outer South employees to Busways through the transition process. We prefer an open-door approach. It's important for people to have access to information and face-to-face opportunities to chat and get to know us," Rowe said.
He adds that he is honoured to lead the company in its transformation into a multi-state operator and Australia's largest private bus company with ambitions to keep growing.
"We are a passionate and energised team backed by a solid and respected track record. We're looking at upcoming opportunities in the Sydney market and in other states where we're confident we can bring value to Government and commuters.
"We're a unique Australian story. We started running one passenger service in the 1940s driven by the belief that people need great public transport. Almost eight decades later we're still passionate and committed to providing a valued bus service that can be relied on."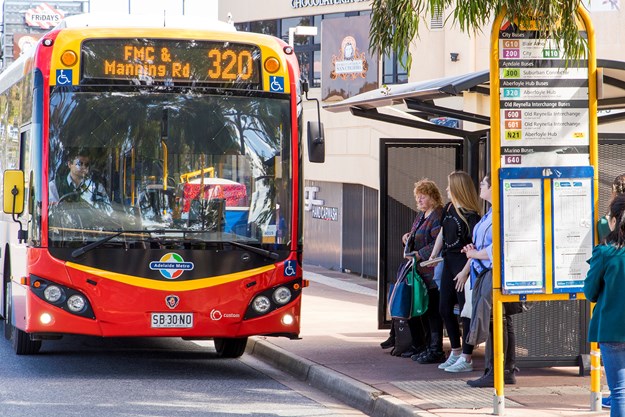 ABOUT BUSWAYS
Busways is a private, family owned and operated company with 77 years' experience in the transport industry, operating services across NSW including Western Sydney, Central Coast and the Mid-North Coast, it states.
The company began as a single-man operation and has now grown into an extraordinary transportation business with more than 1500 staff members and 16 depots, it says. With almost 800 buses in the fleet, over 22 million passengers travel on a Busways journey every year, it confirms.
Through the provision of school and route bus services across metropolitan, regional and rural contract environments, Busways has honed specialist expertise in transport operations, scheduling, asset management, transport brand management, and customer communications and experience, it says.
Busways is at the forefront of future transport innovation leading a stream of technology-driven projects in partnership with state and local government and industry, it adds. This includes developing and managing regional Australia's first automated vehicle trial and designing and delivering the world's fastest growing on-demand passenger transport service, Cooee Busways.
Subscribe to our newsletter
Sign up to receive the ABC e-newsletter, digital magazine and other offers we choose to share with you straight to your inbox
You can also follow our updates by liking us on Facebook.