YOUNG BLOOD – GRANT'S COACHLINES, SA
---
OPERATOR: Succession planning is the key behind second-generation Grant's Coachlines. Here, the company talks driver recruitment, risk taking and the dreaded coronavirus.
South Australia's Grant's Coachlines director Shane Grant is not your average 40-year-old bus-loving chap.
He's been running the family bus business in the north-western Adelaide suburb of Woodville North for the past two years.
He joined the company 16 years ago, doing anything from the ground up alongside his younger brother and director, Scott.
Having spent six years as general manager before taking over the business upon his parents', Andrew and Carol's, retirement, Shane has been groomed for the position for a while. Yet both brothers have worked elsewhere upon finishing school – an important skill for second-generation business members, Shane explains.
"Both of us did trades elsewhere when we came out of school; I'm a marine mechanic by trade and Scott is a spray painter. We then went and worked," Shane said.
"I went away to the mines and went travelling overseas for three years and then we came back and I joined the family business."
For Shane and Scott, expanding while providing a high-quality service, as their parents have, remains an important goal for the business. Yet it's also about being cautious, Shane adds.
"It's about not taking too many risks; you always want to move forward, but you don't want to do it at a rate that's putting the business at risk," he said.
"And also providing a high level of service; well-presented vehicles and drivers. It starts from the office staff being the first communication to the customer.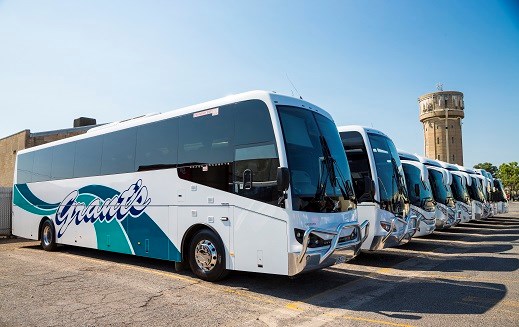 "When we first came into the industry it was probably different in regards that a lot of the business owners were older, but because we came in under our parents' hard work we weren't stepping on anyone's toes," he added.
"We didn't just take over the business straight away; we've done our apprenticeship here and put in a lot of years to make sure we were able to run the business successfully before we purchased it and took over."
The brothers have steered the business into steady growth since takeover, describing daily business still as exciting.
"I like coming to work every day; I enjoy the people I work with," Shane said.
"My brother and I have a great crew here. Everyone's really easy to get along with and we have a good workplace environment.
"The idea of running the business day to day is exciting. There's never a dull moment here, you're always on your feet trying to run everything smoothly."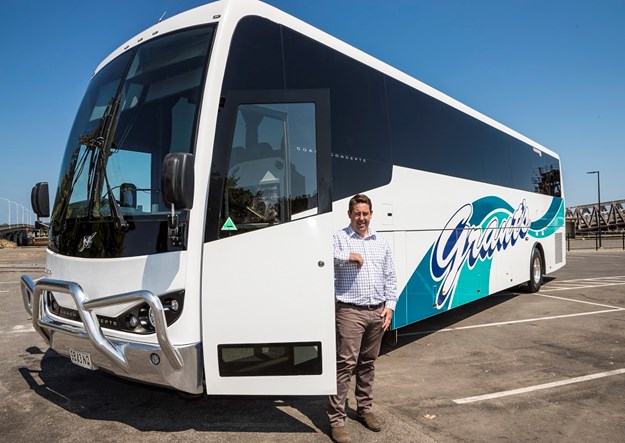 DISRUPTED BUSINESS
While it is still too early to predict the impact of the coronavirus outbreak, Grant's Coachlines is feeling the effects with the start of this year slower than usual.
As a supplier of transport services to universities, the company has seen a reduced number of students and tourists as China's lockdown and travel bans continue, leaving a ripple effect on all impacted.
"The coronavirus has impacted a few tours that we've booked and the students coming over from China, which we normally transport this time of the year," he explained.
"When they come to visit universities, we transport them to and from them. We can't put a number on the financial losses yet; I just know that we've had some tours cancelled due to people being unable to travel."
THE FLEET                             
One of Adelaide's premier transport providers, Grant's Coachlines provides services in charter, school bus, airport and general transfers, wine tours, corporate and extended tours, including some mining services, it states.
With 27 vehicles ranging from Volvo, Mercedes-Benz and Mitsubishi-Fuso, the company runs a steady business with the past four years "pretty consistent".
"We've had steady growth," Shane said.
"Now that we're buying new vehicles we've been able to condense down the brands to get more similarity across the fleet.
"At this stage, every vehicle we have bought brand new has been Volvo; we're very happy with the vehicles we have purchased from Volvo and probably will continue buying from Volvo.
"Our newest ones are only going into their third year, but so far we have really had no major issues with the brand – servicing intervals are good, the fuel economy is good and the service we have received has been good, so there's no reason for us to change."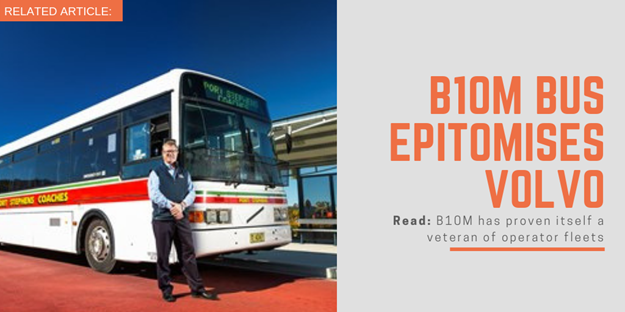 BREAD AND BUTTER
School charter is the company's main line of work.
With ongoing technology improvements, the company has undertaken a more streamlined approach to doing business.
"With vehicle tracking and management systems we have put in place, it's made the office job easier with technology, but in saying that passing it on to drivers is a slow process. Most of our drivers are older, so it's a little bit more of a challenge getting them on board with technology, but they're all embracing it slowly," Shane added.
Attracting new drivers has its challenges, but the turnover rate is pretty low, he adds.
"We have a good core group of drivers, but we have a turnover of fringe casuals throughout the year.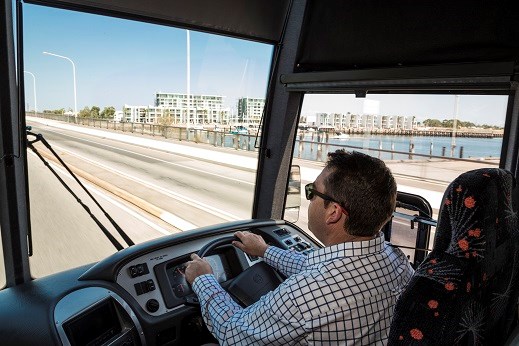 "When you get the good guys it's easier to keep them, but it's hard finding experienced coach drivers compared to what it was like years ago.
"We have to provide a lot more training than we used to; we used to get drivers that would come within the industry already with a lot of experience, but now we're finding that we're bringing in staff that have maybe come from a metro system and want to come into the coach industry – and we have to provide that training here rather than employing guys that already have the experience."
There are 28 drivers, including a mechanic at the company's workshop.
Shane oversees operations with Scott in charge of fleet management. Despite being retired their father, Andrew, still drives buses occasionally.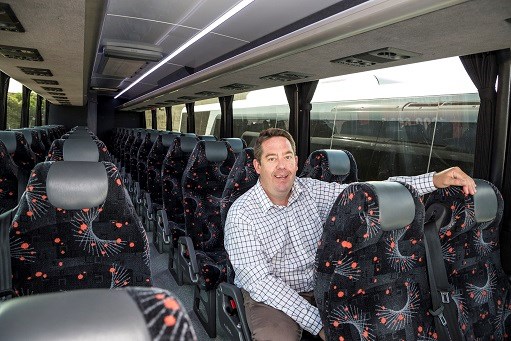 OUTBACK TOURS
According to Grant's, winter is the best time to venture further into South Australia and to explore the Outback without the heat of summer. The company - founded by Andrew and Carol Grant, who put in years of hard work - runs regular Outback tours from Adelaide to Birdsville Track, Flinders Ranges and Lake Eyre, the company confirms.
With its extended day trips, its travellers are always excited to see the beautiful sights the amazing state of South Australia has to offer. And, aside from a knowledgeable driver taking you and your group from start to finish, you will also be traveling in the comfort and luxury of one of its exclusive charter coaches, says Grant's.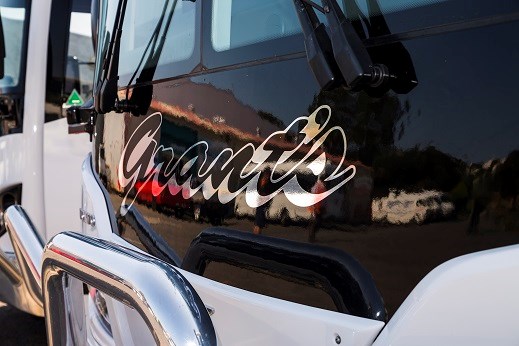 Subscribe to our newsletter
Sign up to receive the ABC e-newsletter, digital magazine and other offers we choose to share with you straight to your inbox
You can also follow our updates by liking us on Facebook.