ABC ISSUE 390 – OUT NOW!
---
When AC/DC sang "Rock 'n Roll ain't noise pollution" (which it isn't) and that it "…ain't going to die" (which it should never be allowed to), unfortunately many still don't share those views.
Back in the '70s, you could crank out a circa-midnight AccaDacca tune at 'reasonable' volume on a Saturday and no-one would bat an eyelid. Bang their heads, maybe. But definitely not an eyelid.
Nowadays, 45 seconds before 9.00pm and the police are at the party's door already, meaning someone's called them even before the BBQ was lit. Seriously, I've heard of window-sill Bluetooth tube speakers being the bane of many neighbours' existence once deemed to be too loud to 'their ear' even during daytimes. Hmmm…
If only the vehement obsession we have with noise pollution laws and regulations was akin to what we have, or don't, for air pollution.
Sure, smog and smoke blanketing a city gives the game away somewhat that air quality that day is down the pooper, but even on 'clear' days – and even with the EPA-type authorities giving the relative ok – there's still nasty stuff out there to inhale.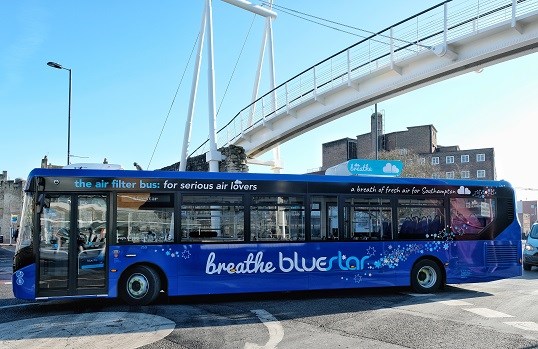 Heck, the World Health Organisation (WHO) even says around 3.8 million people a year die from exposure to household air pollution, which comes from a variety of sources, and includes a range of gases, chemicals and other substances. Add in poor ventilation and fine particles are an especially strong indicator of health risks, as they can "…penetrate deep into the lungs, enter the bloodstream, and travel to organs."
Whoah! There goes the neighbourhood. So if buses travelling around a city with roof-mounted 'air filtering' devices is to be a thing, why not? A drop in the 'airy' ocean? Probably. A step in the right direction? Well, that's a far more romantic and justifiable way to put it. And governments should be subsidising it maybe. You can read more about the UK operator Go-Ahead and its buses doing just that on pages 46–50.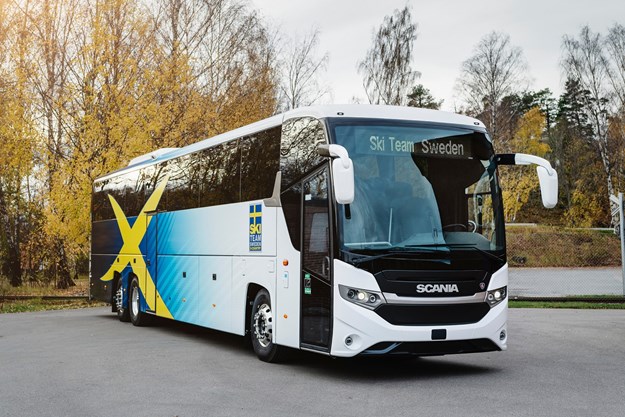 Speaking of bus roofs and clever innovation, our cover-story bus this issue is a very special Scania that's been custom-made to the Swedish cross-country ski team's discerning prerequisites. Not only is its build-up a fascinating insight into such bespoke bus design in terms of maximising space, but also the roof harbouring solar panels to catch some rays and generate energy for the bus could portend a trend for electric buses seeking to further reduce battery drain in future.
As cost efficiencies improve and prices for solar panels and electric-use drivetrains decline over time (and surely they will over the next 15–30 years), as a society we'd be foolish not to look at maximising bus roof space if it's further deemed electric is the way to go. Check it out on pages 24-30.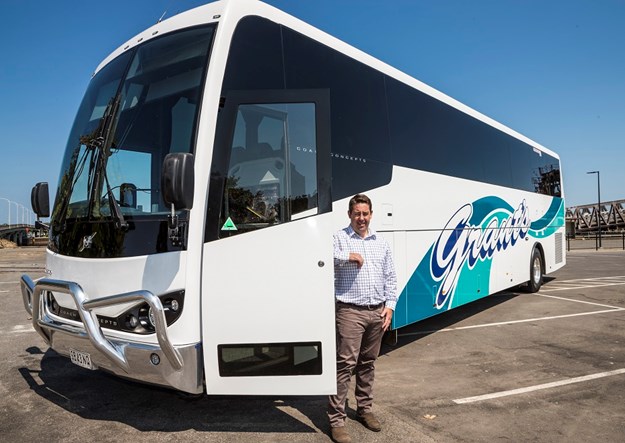 Also this issue, we check out South Australian operator Grant's Coachlines, where we talk driver recruitment, succession management and that dreaded coronavirus on pages 32-38. Don't worry, we are monitoring the travel ban's impact to the industry thus far. Fingers, toes and nostril hairs crossed this thing gets sorted ASAP.
Finally, it's been a bumper bus deliveries month, as our exclusive data on pages 64-67 reveals, while we check out Part 1 of the Iveco Big Arvo Out luncheon, which concluded late 2019's BIC National Conference in Canberra, recently.
And a big cheers for the year-on-year digital/online growth! :)
Until the next thrilling instalment…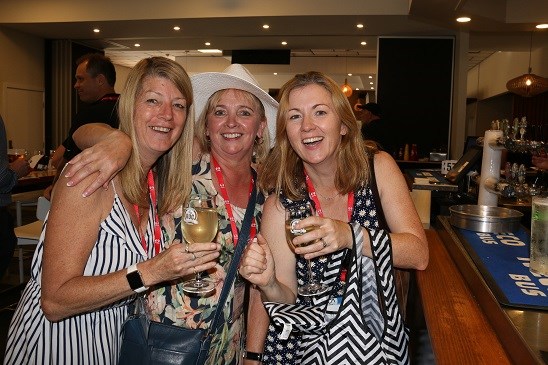 Subscribe to our newsletter
Sign up to receive the ABC e-newsletter, digital magazine and other offers we choose to share with you straight to your inbox
You can also follow our updates by liking us on Facebook.