GREYHOUND LOSES BUS PARTNERSHIP OVER ADANI MINE
---
ICONIC Greyhound Australia has lost its partnership with a key conservation entity following a "clear conflict" with its charter, the organisation has announced.
The partnership – which Greyhound Australia had entered into with the Citizens of the Great Barrier Reef group since December, 2018 – was beneficial particularly to the latter as it, "…enabled us to reach hundreds of thousands of people, to educate and inspire action for the Reef, and raise over $40,000 through individual customer donations."
Citizens describes itself as, "...a network of individuals, organisations and businesses working to conserve the Great Barrier Reef, spearheaded by Earth Hour founder Andy Ridley."
As outlined in the statement of the Cairns-based organisation's website, it states: "Citizens of the Great Barrier Reef was yesterday notified of a contract between Greyhound Australia and BMD Constructions. This relates to servicing the railway network from the Galilee Basin to Abbot Point for Adani's Carmichael mine."
"Citizens of the Great Barrier Reef has had a partnership with Greyhound Australia since December 2018 that has enabled us to reach hundreds of thousands of people, to educate and inspire action for the Reef, and raise over $40,000 through individual customer donations.

"Citizens has a clear position on the need for immediate and urgent action on climate change in order to keep global temperature rise under 1.5 degrees, a target critical to give the Great Barrier Reef the best chance of survival.
"This position is reflected in our ethical charter and our requirements for partners, and is at the core of everything we do as an organisation.
"In view of this, our board has made the following statement: Having been notified of what is a clear conflict with Citizens of the Great Barrier Reef's ethical charter, we have ended our partnership with Greyhound Australia and our Chairman has resigned from the board.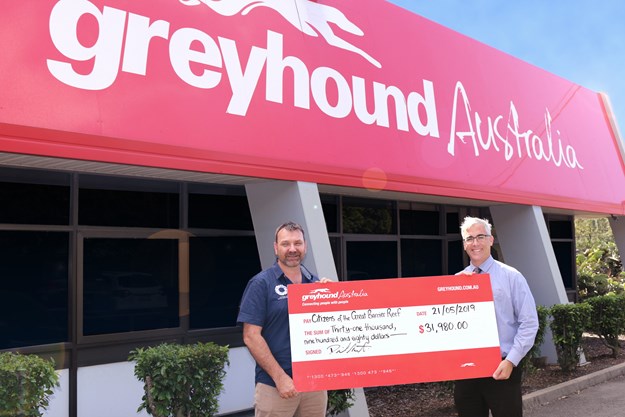 THE RESIGNATION
According to an exclusive report online in today's The Guardian (Australia), that chairman was Greyhound Australia CEO Alex de Waal.
It states: "A Great Barrier Reef conservation organisation has ended its partnership with bus company Greyhound just hours after Guardian Australia revealed the company's contract at the controversial Adani coal project in Queensland."
"Citizens of the Great Barrier Reef Foundation held an emergency board meeting at 8am today, where its chairman Alex de Waal, who is the chief executive of Greyhound Australia, resigned.
"Guardian Australia revealed that Greyhound had written to all its staff on 6 January, alerting them to the contract to transport workers constructing the Adani mine's railway that will move the coal from the Galilee Basin to Adani's Abbott Point coal port."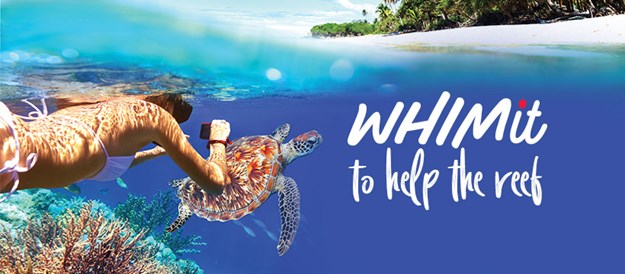 As the report explains, the Adani mine - in Queensland's untapped Galilee Basin - has begun construction and will extract 10 million tonnes of coal a year for export to power stations.
"The coalmine is one of the most controversial resources projects in Australia's history, and campaigners fear the project could be the first of several to extract the region's huge coal reserves," it states.
It quotes Andy Ridley, chief executive of Citizens of the Great Barrier Reef, as stating: "It was a clear conflict. We acted within hours and the decision was very clear."
"It is a conflict in terms of us working with extractive resources industries and with thermal coal. That was a commercial decision by Greyhound, but it clearly conflicts with what we believe is right for the Great Barrier Reef."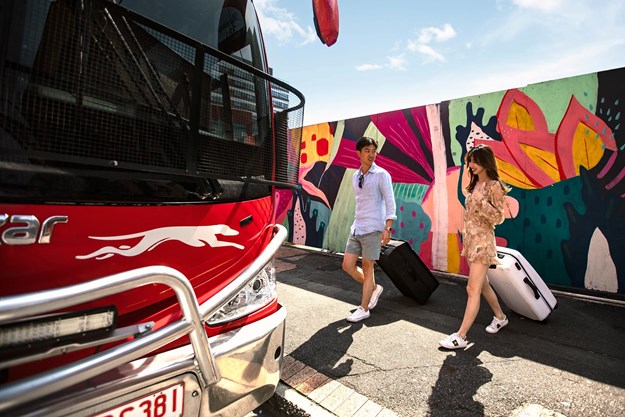 DEFEND DECISION
It adds that De Waal resigned "within minutes" of the start of the board meeting and that Ridley says the foundation had been unaware of Greyhound's contract with the Adani project until being contacted on Tuesday afternoon for comment.
In the internal email sent to Greyhound staff, it says the company had defended its decision by promoting its partnership with Ridley's foundation.
It quotes De Waal as stating: "Greyhound could become one of many companies in the crossfire of the anti-Adani campaign."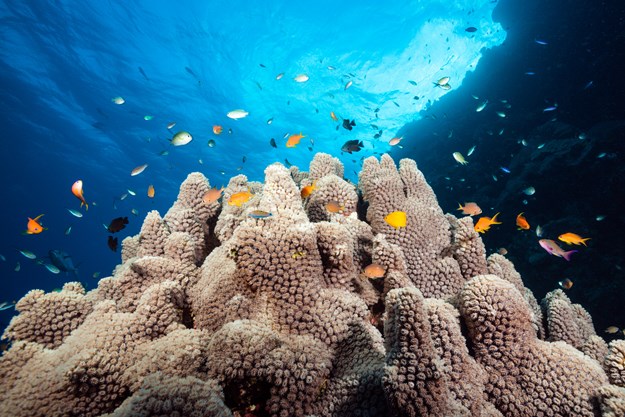 IRONIC TWIST
In a press release on the CGBR website dated 21 October, 2019 entitled Iconic Aussie Transport Brand Celebrates Reef Conservation Partnership With New Fleet Artwork, it goes some way to explain why such a partnership evolved in the first place. It states that a recent report by the Great Barrier Reef Marine Park Authority identified climate change as the greatest threat to the future outlook of the Reef.
"In Australia, the transport sector accounts for one third of all greenhouse gas emissions - a figure which continues to rise every year as demand for flights and personal car use increases."
"Bus travel has been identified as a key way to reduce transport emissions, with buses generating significantly less emissions per person than by plane or car. The partnership aims to encourage travellers to swap planes for Greyhound coaches when travelling across the Reef, helping to reduce emissions."
Subscribe to our newsletter
Sign up to receive the ABC e-newsletter, digital magazine and other offers we choose to share with you straight to your inbox
You can also follow our updates by liking us on Facebook.