GREYHOUND 'LOCKS OUT' MINING BUS DRIVERS FOR WORK STOPPAGE
---
MINING SECTOR transport solutions subsidiary of Greyhound Australia – Greyhound Resources - has "indefinitely locked out workers engaged in industrial action", reports the Queensland Branch of the Transport Workers' Union (TWU), which has condemned the move, it states.
Providing transport to a number of remote mining sites across Australia, Greyhound Resources is a key element in the mining and resources industry, the union states. The move thus means Greyhound has "…locked out some of its own employees," it adds.
TWU members have been bargaining for an enterprise agreement (EBA) to get a better deal for workers, who are some of the lowest paid in the mining sector, it explains. 
Greyhound Resources drivers receive rates of pay that are not much better than the award and - unlike most other DIDO or FIFO workers in the mining industry - Greyhound Resources drivers receive little or no assistance to fund the costs of travel to and from the mining communities where they work, the union claims. 
After the cost of air or car travel is taken into account drivers are, "… barely living above the poverty line", while, "…working in one of the most profitable industries in Australia," it adds.
WORK STOPPAGE
Following a successful Protected Action Ballot, TWU members notified Greyhound of a 45-minute stoppage of work to take place on the morning of 30 January, 2020, leading to a "…grossly disproportionate response from Greyhound, threatening to lock out TWU members indefinitely if they participated in the stoppage of work," it states.
According to the union, Greyhound made good on its threat with some drivers in the Bowen Basin, who service BMA Australia (BMA) and BHP Mitsui Coal (BMC) mines.
TWU branch secretary Peter Biagini called on the companies at the top of the mining supply chain to take responsibility for the conditions that these drivers are facing.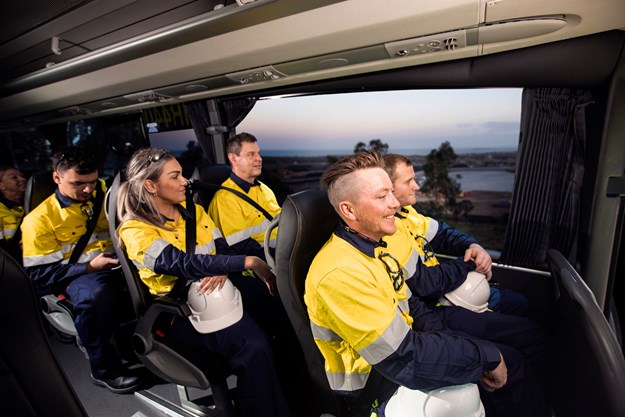 "Wage growth has stalled in regional Queensland for years, and Greyhound Resources is forcing a race to the bottom for wages and conditions while wealthy mining giants like BMA and BMC turn a blind eye to what is going on," said Biagini.
"Coal Miners stand at the very top of this supply chain and are responsible for what goes on within it. BMA and BMC should be asking Greyhound Resources why they have such contempt for their own employees when they are only seeking a fair EBA."
"This action from Greyhound Resources is only compounding the slowdown of wage growth and shared prosperity from the mining and resources sector in Australia," he said.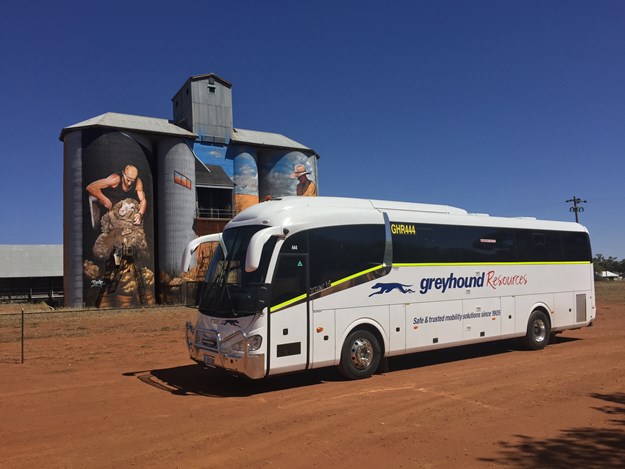 THE RESPONSE
When ABC magazine (www.busnews.com.au) contacted Greyhound Australia for comment it responded: 
"Greyhound Resources are aware of a statement the TWU has made to the media regarding industrial action by TWU members. We are currently bargaining with our employees for an enterprise agreement to underpin and promote the success of the business into the future."
"The TWU and some of its members chose to take industrial action in support of unreasonable demands that are not sustainable and would impact on the viability of the business and security of employment.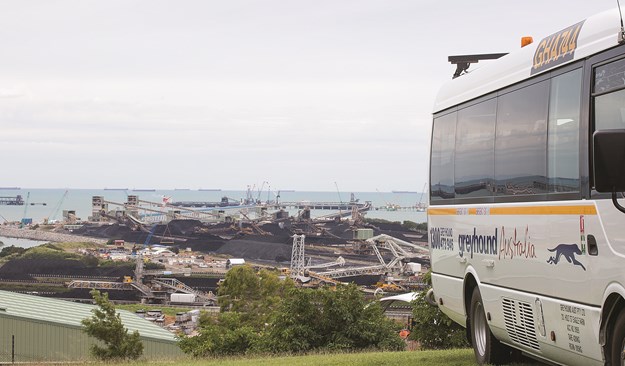 "In response to this action, and in consideration of the company's contractual obligations to site operators, Greyhound responded by locking out a small number of TWU members who had taken stoppages during driving time designed to disrupt and impact customers.
"Despite the action taken by the TWU we anticipate reaching an agreement with employees that represents fair terms and conditions that will support the success of the business, increase job security and opportunities, as well as fulfilling its commitments to its clients in the resources sector.
"We would like to thank our employees for their ongoing professionalism and commitment to Greyhound and its passengers during this time," it concluded.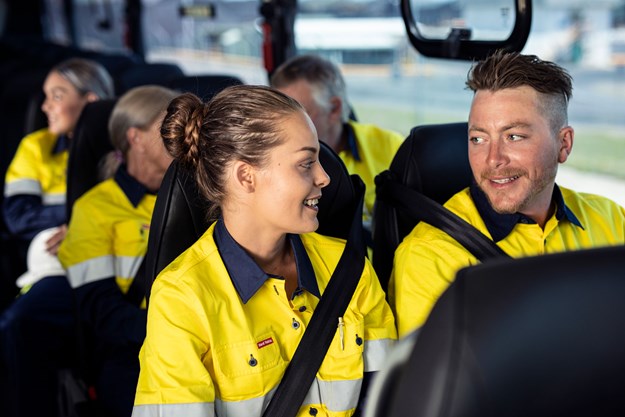 ABOUT GREYHOUND RESOURCES
Beginning in 2006 to offer "…tailored transport solutions for the resources sector", currently Greyhound Resources transports 5,797,295 passengers and travels 13,595,850km each year across the Australian mainland, it explains.
Through its 24/7 National Operations Control Centre, it has the ability to "…manage and monitor our drivers and vehicles in real-time, utilising cutting-edge technology to ensure the safety of your staff, protect your schedules and guarantee you meet your Chain of Responsibility obligations," it states.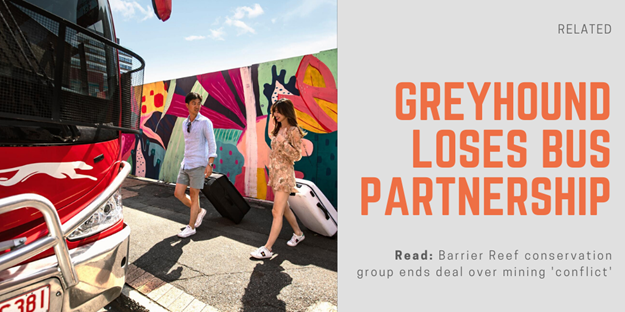 Subscribe to our newsletter
Sign up to receive the ABC e-newsletter, digital magazine and other offers we choose to share with you straight to your inbox
You can also follow our updates by liking us on Facebook.