BUSNSW CONFERENCE, 2019 - MOUNTAIN TALK
---
EVENT: At the 2019 BusNSW Conference, held July 18–19 at Leura, in the Blue Mountains, safety, technology and ever-evolving public transport policy were discussed. Though it might have been inspired Paralympian stories that stole the show.
It was a little bit chilly at the Fairmont Resort & Spa up in the beautiful Blue Mountains, but there was warmth and friendliness among the bus fraternity there attending BusNSW 2019 – themed "Forging the Future Together" – to offset any freezing conditions.
In fact, it is the banter at this event that not only helps people bond and make connections just for a laugh and to work out who shares the same weird eating and drinking habits, but to swap war stories about 'being bus' in the modern age.
That's right… Whilst it's a great industry nobly providing a worthy public transport service to millions of Aussies and Kiwis each year, it's at these events you get to hear more of the ups and downs of day-to-day bus operations and how each proponent goes about overcoming – or doing their 'darndest' in trying to – such bus industry challenges.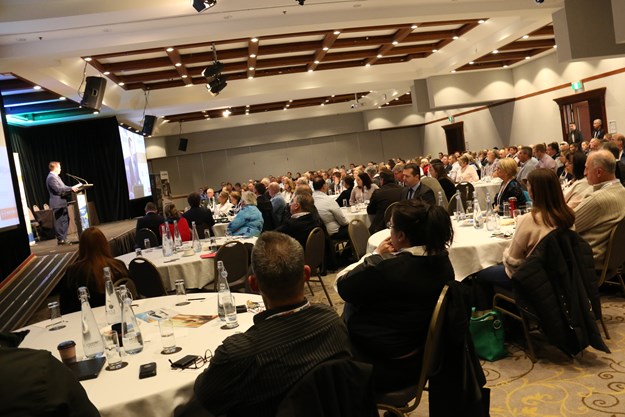 It provides a fertile thinking ground that helps the words and policy of various speakers at the event better 'bed into' the minds of the listeners, hopefully benefitting their businesses.
And then there's the inspiration ... aptly and deftly provided by medal-winning wheelchair racer and 2019 NSW Australian of the Year Kurt Fearnley, when he called for "more rebels" bus people listened.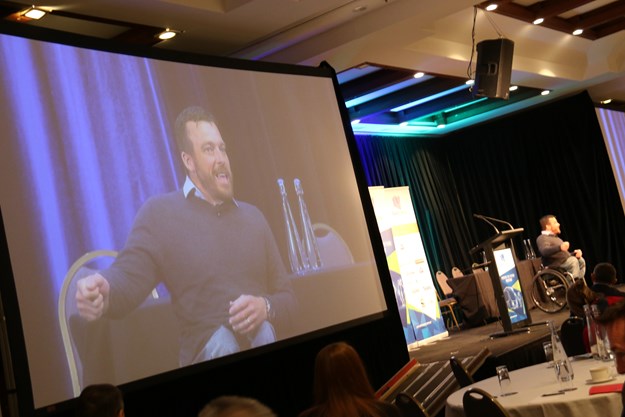 They listened also when the new NSW Minister for Regional Transport and Roads, The Hon. Paul Toole MP, announced a review of the Government's rural and regional bus seat-belt program.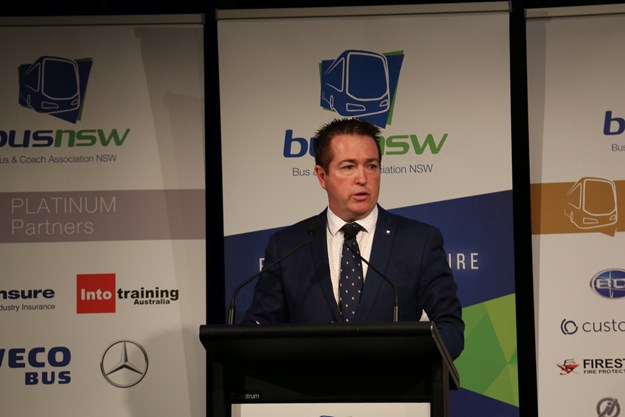 TASKFORCE ESTABLISHED
Minister Toole had taken a pragmatic approach to the program and recognised the need for a review, according to BusNSW.
A joint industry and government task force will be set up to undertake a review of the current program, which involves a large seat-belt retrofit project in addition to the inclusion of seat-belts on all new buses. Not a bad idea.
There have been a number of issues with the retrofit project and only approx. 65 buses have been retrofit since they commenced late 2018. It is unlikely that the NSW Government can meet its targets, which involves retrofitting another 500 dedicated work school buses by December 2019, and an additional 985 school and route buses by December 2021.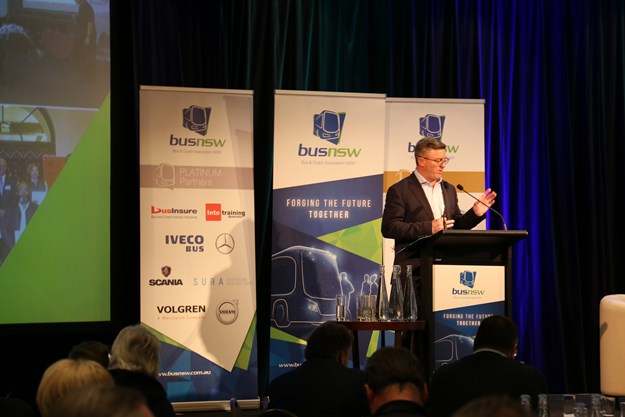 With the announcement that a taskforce would be set up, BusNSW executive director Matt Threlkeld says he was pleased that Minister Toole had taken a pragmatic approach to the program and recognised the need for a review.
"The task force will consider changes which provide customers with the best experience possible, give the NSW Government and taxpayers value for money, and ensure that safety remains the number one priority", Threlkeld said.
"We are hoping that the task force can make recommendations that deliver a better result for all concerned and a realistic timeframe for government and industry to work with."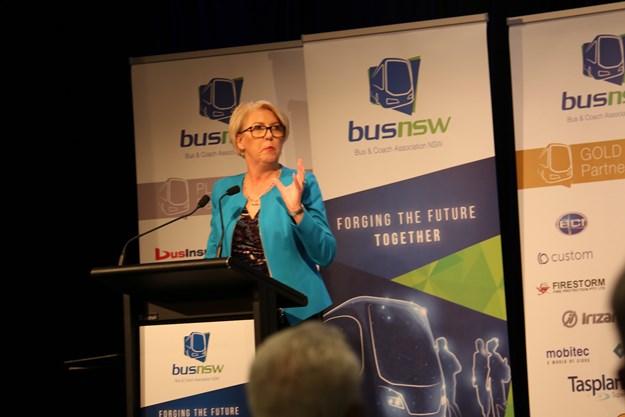 SAFETY AT THE FORE
Transport for NSW took its message of safety and continuous improvement to this year's BusNSW event, as well. And so here we got a first-hand rundown of some of the innovative projects by the department to streamline bus safety.
Transport for NSW executive director of Compliance and Regulatory Services Melinda Bailey addressed the more than 270 bus operators and delegates, highlighting some of the "red tape-busting" projects underway, including streamlining driver medical assessments and requiring just one check-up for both a driver's licence and a bus driver authority. Bailey also chatted about the online bus driver authority application pilot and the soon-to-be-released digital licence.
"These projects are about making it easier and cheaper for bus operators to do business with Transport for NSW," Bailey said, who also presented insights and trends identified in data including the number of registered buses, driver authorities, driver age and compliance information, as well speaking on the core role of the compliance and regulatory services branch.
"Feedback on information around the Bus Operator Accreditation Scheme, industry trends and key areas of improvement were valuable information for operators to consider," she said.
Threlkeld says working closely with NSW transport regulators provides the industry the opportunity to ensure we continue to deliver safe and efficient passenger services.
"The work involves jointly analysing performance data to determine training and education needs for bus operators and employees" he said.
COMPREHENSIVE DISCUSSIONS
A range of expert speakers provided good discussion material for delegates during the two-day event. Prior to the Volvo Welcome Drinks, we got a Rural and Regional Project Update – which included the Seatbelt Program and TfNSW Connected Bus program.
It also looked at Customer-focused Service Planning for regional NSW and Contactless Transport Payments plus the School Student Transport Scheme.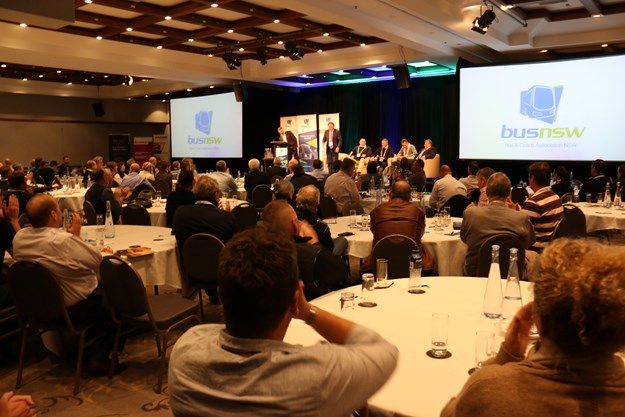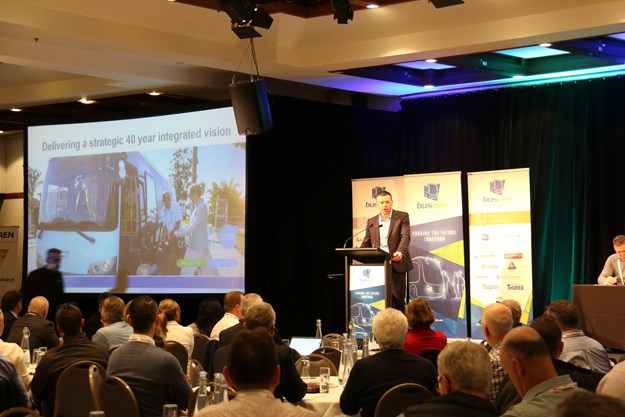 Another interesting topic was Managing Informal School Bus Stops - understanding guidance material and working with stakeholders to mitigate risks.
Almost mandatory listening to was Bus Services and the role of Local Government, as well Fires on Buses – Risk Assessment for Passenger Evacuation, Transport Safety Investigations and making Recommendations to Industry, plus Chain of Responsibility and the WHS Update.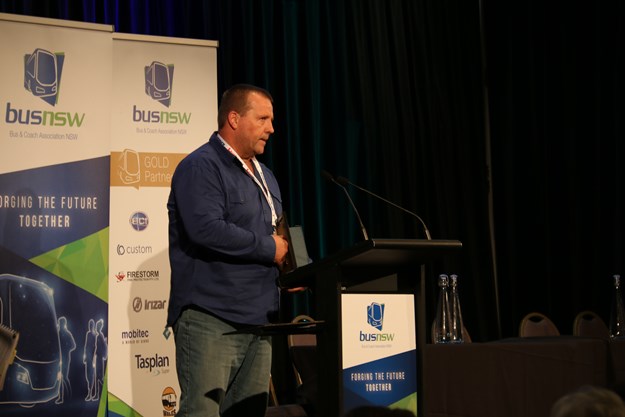 WHAT AN ANCHIEVMENT!
NSW South Coast operator Premier Transport Group's Compliance, Workplace Safety and Contract manager Greg Abel was named the 2019 BusNSW Achiever Award winner.
Abel led the successful delivery of industry-leading innovation projects, including an on-demand transport pilot.
Taking on a compliance role with Nowra Coaches - part of the Premier Transport Group, which has seen considerable growth in its diverse operations (it recently bought Toowoomba-based Stonestreets Coaches)  – Abel's senior management position sees him responsible for 'all things' compliance related and the operations for a large fleet. Abel has also been instrumental in the success of the company's recent trial of a Yutong E12 electric bus.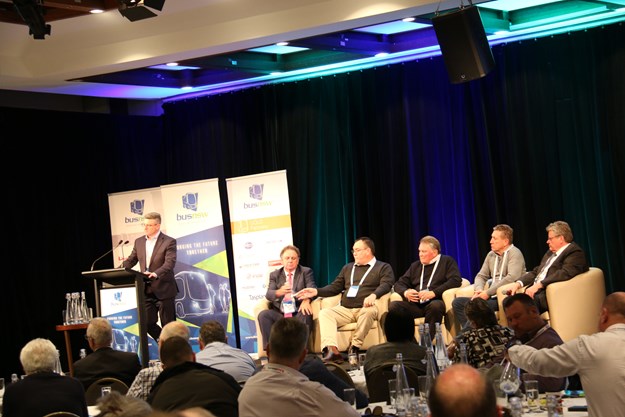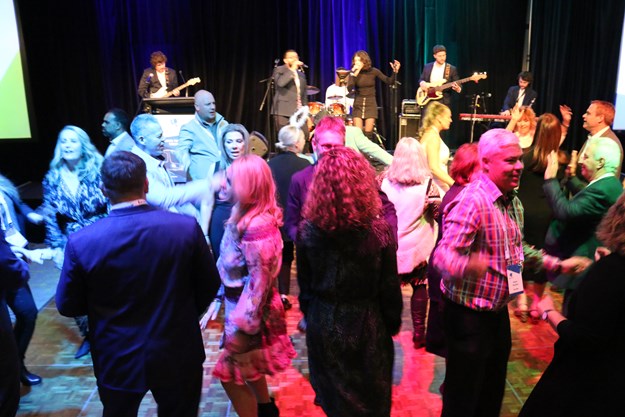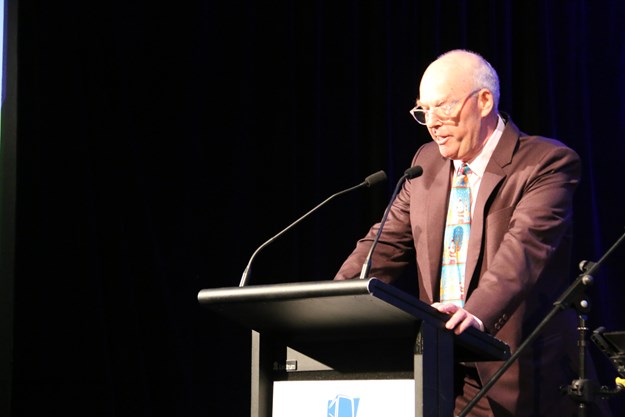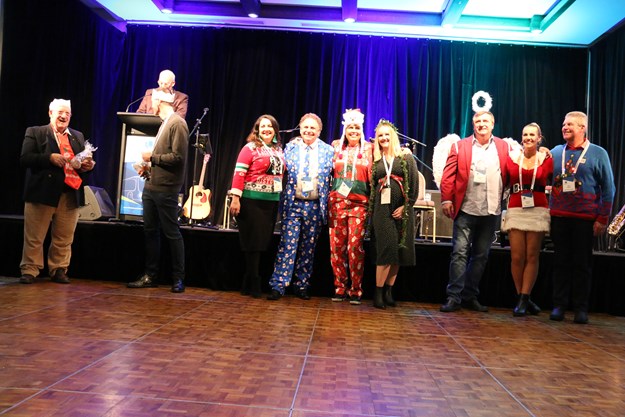 Speaking exclusively to ABC magazine after the event, Abel said: "Receiving the Achiever of the Year Award was humbling and an honour considering the calibre or people in our industry.
"It is nice to receive recognition for my work in the bus and coach industry and, particularly, for the recent initiatives involving on-demand and electric bus trials.
"I must thank management at Premier Transport for acknowledging and embracing the future direction of transport in NSW, and for accommodating the time and resources required to implement and maintain these specific trials.
"I also need to thank all those staff members who have provided assistance and support - not just in recent times, but for the past 25 years," he said.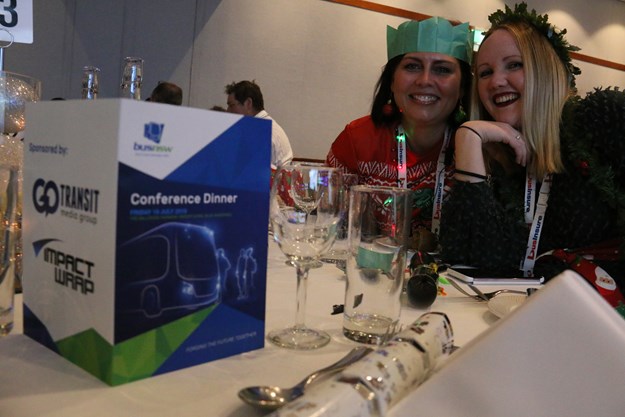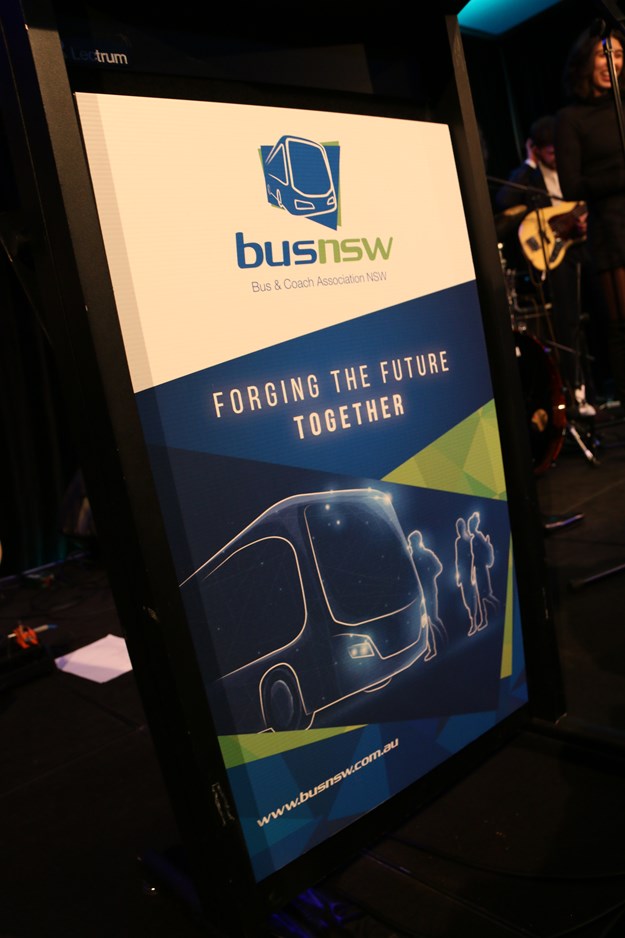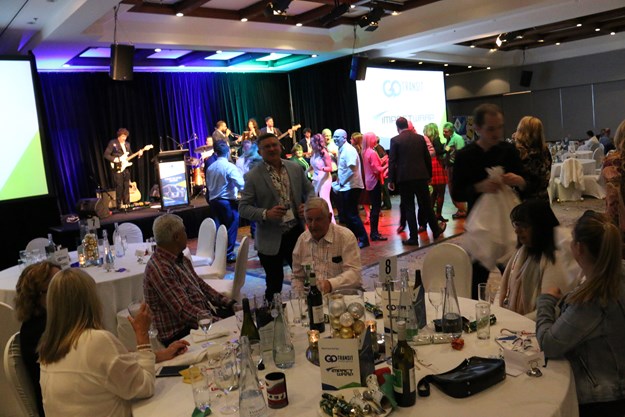 Subscribe to our newsletter
Sign up to receive the ABC e-newsletter, digital magazine and other offers we choose to share with you straight to your inbox
You can also follow our updates by liking us on Facebook.