ABC ISSUE 389 – OUT NOW!
---
It may not be a question of facts or who is saying what anymore. If the majority choses a path to best determine a calculated outcome … then so be it.
And then the rains came.
Perhaps for many the timing was too late, or for others it came in quantities too great, but symbolically we needed something to blunt the fierce bushfire barb that pierced our hearts as our beloved country burned this summer.
Heartfelt and sincerest, deepest condolences to those people who lost their lives recently in this horrific bushfire season – be they in it, fighting it, or protecting loved ones, property and our beautiful native animals from it. The collective pain and angst as of late from the losses has been palpable and one can only hope it brings us closer together as a nation – not splinter us further apart – for some greater good yet to come.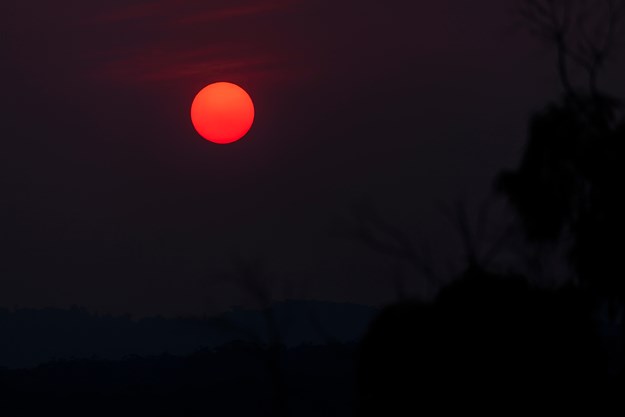 Where this brings public transport and buses into play even more so is the need to not only reduce our carbon footprint as an industry, but to facilitate the masses to do so themselves by offering them reliable modes of transport. One less car kicking over the ignition every day means fewer pollutants into the air and greater space out on our roads.
Climate change? Probably. Honestly? Who knows?
I mean, by now given the size and scope of the Australian bushfire devastation and the widespread media coverage of theories on climate change – or not – the average person on the street is arguably even more aware of such information/disinformation and what needs – or doesn't need – to be done. Whether we are at the climate change tipping point now or way past it really is secondary to a 'seeming' global majority that now resolutely believes it needs to do something rather than nothing on principal alone. And a majority rules, right?
Well, usually it does and is the root of the idea to 'think of the group'. Yet that doesn't necessarily mean invoking directional change by sheer numbers is a given, either. Heck, you need the people in positions of power to do that. And there's the rub…
Look, there's no real need to state what we've all been seeing and reading that shapes the position we hold on the issue either way. As a cynical journalist I still have to entertain this is some great natural temperature cycle of the Earth, or that manmade activity over X-amount of years has screwed Mother Nature good and proper.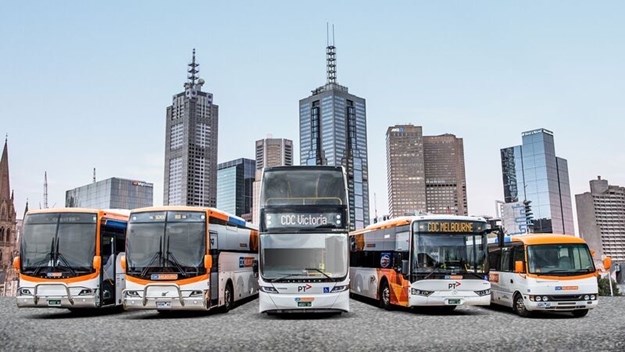 As a 'regular Joe'? I know we need air - right from birth. Food and water we can stave off for a while, but unless you are some champion deep-sea diver who can hold their breath for ages (24 minutes, 3 seconds is the World Record, says The Net), we all need air. That, to me, makes its value as a commodity to all species invaluable. And thus the quality of it needs to be protected, right? Or I'd hope.
Therefore, how do we protect air quality? My crap high-school science knowledge is worse than most, but if trees put out oxygen and 'absorb' carbon dioxide, and if we are losing too many trees, are we losing our ability to happily, via our economic aspirations, pump out carbon? Yes, Australia is a hot country, always has been, always will be and things need to burn for regeneration, but if we can help stabilise or reduce the hot days, then we maybe can increase our wet days. Keep things more green and damp - I dunno. We have to get that balance right. Nature's all about balance. Yet worse is … not everyone sees balance as just that – real authentic balance. Everyone's got their opinions on what's what and right.
If every global decision asked that question about how does it affect air quality (surely there's no need to remind us of the World Health Organisation's verdict on diesel's effect on human health, right?) then maybe it would be the most universal way to change how we 'think as a group … but for the group'.
Until then, all options on the table I say. If it means avoiding another of these bushfire seasons like we are having right now – capturing the world's attention for all the wrong reasons – then I'm all for listening. And learning.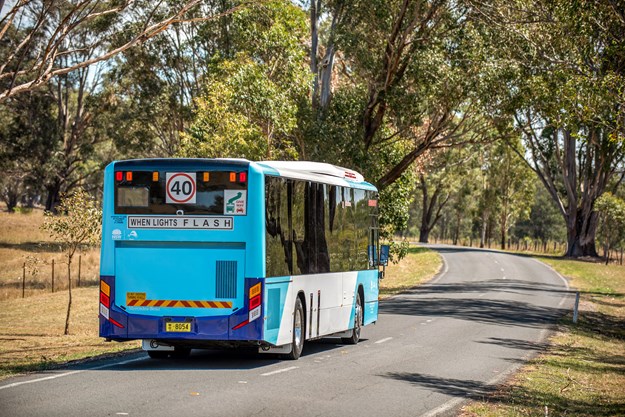 A NEW ENDEAVOUR
Inside Issue 389, January 2020, we take an in-depth look at Custom Bus Group's new low-entry city bus body called Endeavour. First debuted late last year at the 2019 BusVic Expo and Conference, in so much as it is an educated and stylish re-interpretation of the old iconic CB80 design – underwritten by clever improvement and amendment through customer feedback – the new Endeavour, by the very definition of its name, brings with it a certain romantic symbolism for the iconic Custom Bus brand.
Pointing to a new direction of innovation and streamlined efficiency for the group, it is the first of a range of exciting projects and designs to come from Custom, driven by Scott Dunn's innate knowledge of what makes a good bus great and what customers want from their modern-day bus product – and why. Check out Paul Aldridge's test drive on page 26.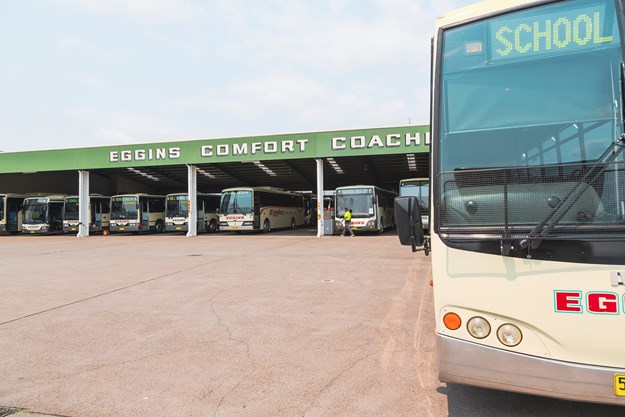 In terms of operator profiles, we happened to have visited Taree, NSW's Eggins Comfort Coaches very late last year to take some snaps. Who'd have thought the 91-year-old bus company would be in the thick of the bushfire chaos and heartbreak there, but thankfully they were alright and rose to the challenge of shuttling people around out of hotspots when needed. Read the full lowdown of how they dealt with it on page 34.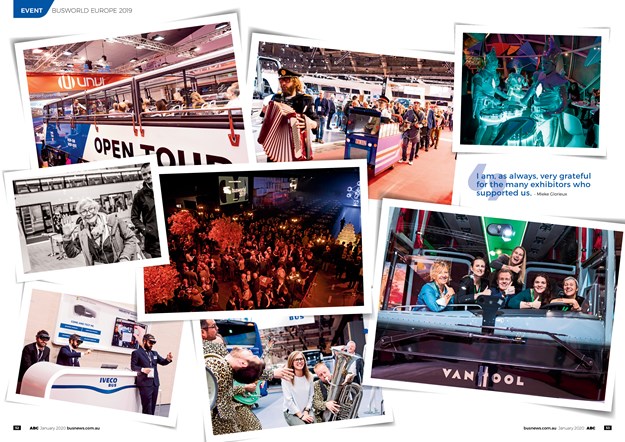 Shows? Well, as we focused on the local stuff you guys love to read and see at the time, now starting on page 42 is our overview of the epic bus fest that was Busworld Europe 2019 in Belgium. From a global perspective you'd be hard pressed to get a more eye-opening gander of exactly what's going in the bus world than at one of these things every two years, so if bus and coach eye candy is your thing then ensure you check it out.
Also inside we bring you the last bus deliveries result for December, with some overall 2019 musings – a solid year all 'round, we say. Plus the pictorial this month has a few cheeky pics from the Mercedes-Benz-sponsored Monday Mingle cocktail party at the 2019 BIC National Conference held last October. The funky and trendy National Museum of Australia was the perfect backdrop for a chilled-out social bus affair hallmarked by good vino, supreme butter chicken and friendly banter throughout.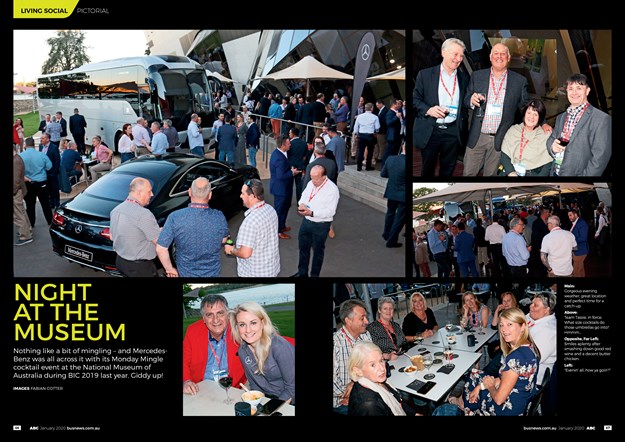 And that's pretty much it this month. Though the fires had been burning since September last year, its fever pitch seemed to grab world attention around New Year, so for many of those affected it's been a terrible start to 2020. And so too for the rest of us who have empathised with and followed the unfolding events closely. Mate, and those poor animals? Never had a chance. :(
Still, it's times like these lessons are learned hopefully. Public transport has a serious part to play as the world, it seems, now leans more on the side of 'we'd better do something rather than nothing'.  In that paradigm – if for no better reason than the sake of our future generations - cleaner, safer and better running vehicles moving more people with less environmental impact is firmly on the cards. And in that there is great opportunity for commercial and social success.
Until the next thrilling instalment…
Subscribe to our newsletter
Sign up to receive the ABC e-newsletter, digital magazine and other offers we choose to share with you straight to your inbox
You can also follow our updates by liking us on Facebook.