MELBOURNE AIRPORT BUS SAFETY BLITZ GROUNDS TWO
---
HELPING TO ENFORCE the state Bus Safety Act (BSA), an operation at Melbourne Tullamarine Airport saw two buses grounded and a raft of other defect notices issued last Friday, organisers of the surprise sting report.
The safety blitz was a joint operation between Bus Safety Victoria (BSV), Victoria Police Heavy Vehicle Unit and Commercial Passenger Vehicles Victoria.
Newly appointed director of Bus Safety Victoria (a division of Transport Safety Victoria) Lisa Faldon says that surprise collaborative operations are one of the most important bus safety enforcement activities.
"These collaborations help us ensure that our enforcement activities have the best spread possible to underscore the mandate of the Bus Safety Act (BSA) and BSV's role to ensure public confidence in the safety of the bus system," Faldon explained.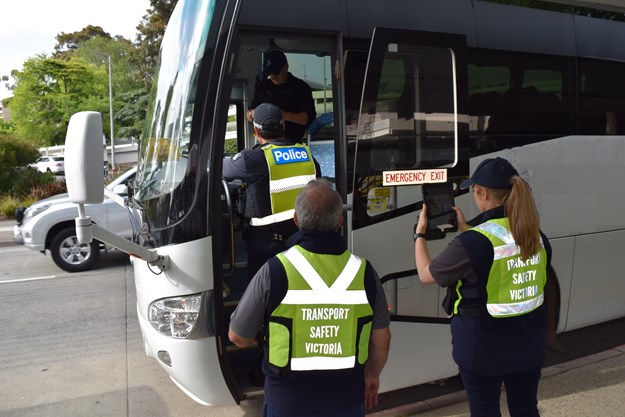 In total, 37 buses were checked and issues found were: 
•            One person providing a commercial bus service without being accredited (grounded);
•            Two buses were not equipped with operating fire extinguishers. The operators may be issued with infringement notices;
•            One commercial minibus operator using a 16-seat vehicle instead of one with maximum seating capacity of 12 (grounded);
•            Six buses with 'unroadworthy' items, including tyres and suspension. Defect notices issued;
•            Six trailers with 'unroadworthy' items, including worn or insecure couplings, inoperative lights and worn tyres. Defect notices issued;
•            Two drivers using an 'unroadworthy' vehicle/trailer on a highway. Infringement notices issued;
•            and eight driver work diary infringements.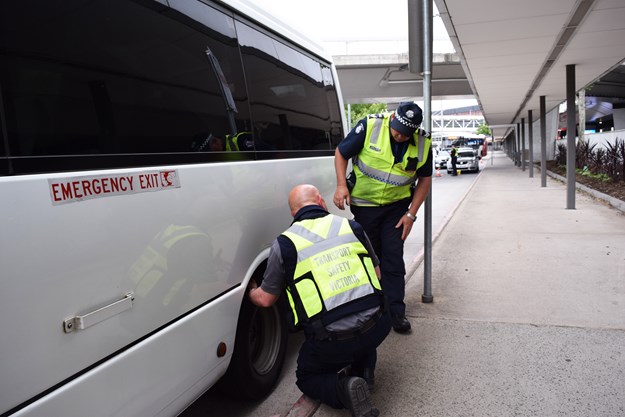 In addition to the inspection of buses and driver licences/accreditations, Victoria Police conducted drug and alcohol testing of bus drivers and checked for fatigue management, it's reported.
"TSV is playing a part in supporting the effort to reduce the road toll," Faldon said.
"A regulator must hold all operators to the one standard because the bottom line is that safety for passengers, drivers and other road users is paramount.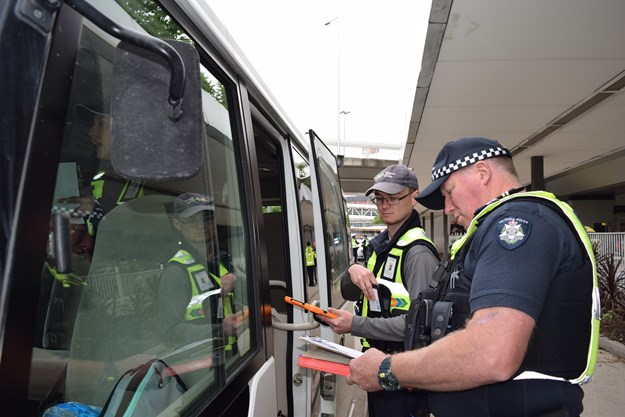 "Bus operators should expect to see us anywhere, anytime," Faldon warned.
"We work to ensure that the many visitors to Victoria who take bus trips have a positive experience underpinned by safe travel," added Faldon.
TSV will be following up all matters with the applicable bus operators.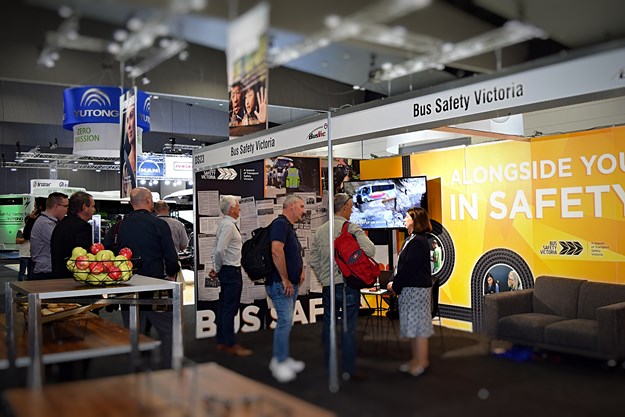 ABOUT BSV
Transport Safety Victoria (TSV) has appointed Lisa Faldon as director of its Bus Safety division, recently.
Faldon had been acting director for the past 14 months and worked in transport safety for 15 years, focusing on risk management.
"Since working in the area of bus regulation I have gained a heightened appreciation of the bus industry, its networks, its grassroots traditions - and the pride that drivers and operators take in getting people home safely," said Faldon.
At TSV, Faldon had also been acting director of the Maritime Safety division and in recent years was the manager of Research, Strategy and Risk.
With a Master of Business Administration (MBA) and an Executive Master of Public Administration (EMPA), Faldon combines her academic acumen with data-based evidence to provide practical results-driven guidance on Victoria's bus fleet safety.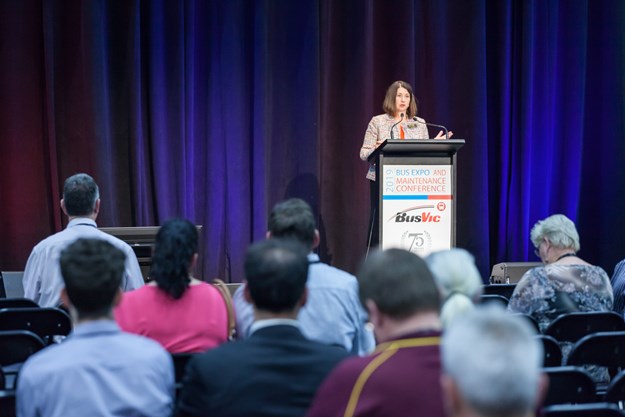 ABOUT THE ACT
In March 2009, the Victorian Parliament passed the Bus Safety Act 2009 (Vic) (BSA).
The new Act brought together a range of existing regulatory provisions in relation to bus safety for the first time.
Although buses were considered the safest mode of road transport in Victoria the regulation of the industry at that time was fragmented, narrow in scope and sometimes outdated, says BSV.
The regulatory setting hadn't kept pace with the evolution of the industry, it states.
The new legislation incorporated features of best-practice safety legislation including:
* performance-oriented safety duties;
* chain of responsibility approach to safety;
* and adoption of appropriate sanctions for failure to meet regulatory responsibilities.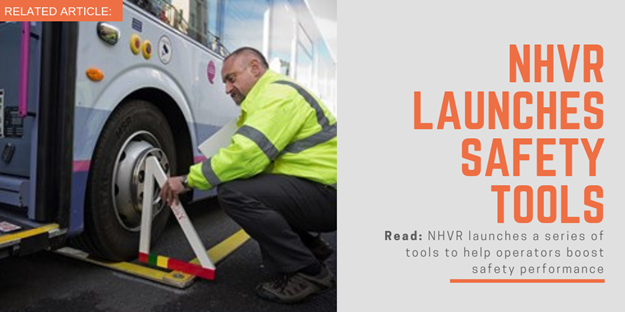 Subscribe to our newsletter
Sign up to receive the ABC e-newsletter, digital magazine and other offers we choose to share with you straight to your inbox
You can also follow our updates by liking us on Facebook.