ABC ISSUE 388 – OUT NOW!
---
Wrapping presents. Shopping centre chaos. Final deadlines before shutdown. Mistletoe, holly and good tidings to all mankind. Yes, it's that time of year again when one big, long word starting with 'C' is in mind. That's right… Censorship.
Banned – boom! It was the first time I'd gone anywhere near banning anyone from our Facebook page and it wasn't without much deliberation and thought as to whether to do so. Given online interaction and comments kind of help my KPIs and such, trust me, it probably hurt me more than it did that person, but this time I felt a line had been crossed.
It was about BRTs, light rail vs buses (nee: trackless trams – they're buses, come on now! Yes, the electric ones) and costs, how good they are as an option and a rundown of how good light rail was compared to buses in terms of passenger capacity, etc. I think, I didn't read it all, no time.
Yes, logical and practical reasoning – depending on how you looked at it – but that was exactly the point.
Can LRVs carry more people? Sure. Do most cities around the world opt for them rather than a 'mega-articulated' bus rapid transit system? Absolutely.
Yet, doing what we've always been doing as a species – DISCLAIMER: from a public transport point of view, I hasten to add – isn't necessarily always right. And while I like a healthy debate, and have often (gee, revealing the tricks now) worded things to stir the pot a bit to get a response, on this occasion one truth rang true: ABC magazine is a bus magazine and we are unashamedly 'pro bus'. Deal with it.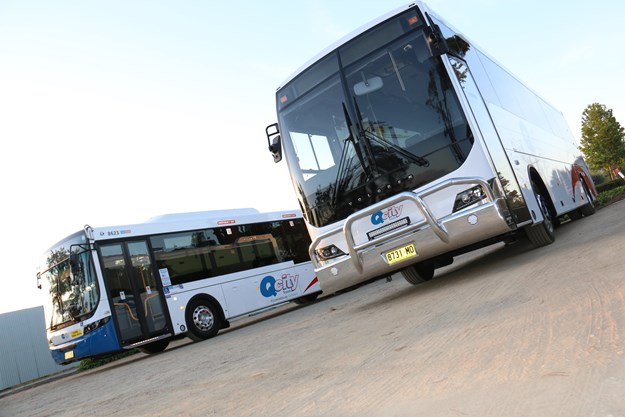 Now, I'm not just saying that because it's my job and I have to, to pay bills, I say it because … no, it's because I have to pay bills – LOL.
Hey, honesty is the best policy on this one and the reality is as a bus industry we ALL have to 'pay bills'; none of us are here for a haircut.
Actually, no, there might be some 'busie' haircut types. Anyway…
The point is, all that aside, buses are up to the task any light rail system can do, or close enough to it where the cost involved greatly admonishes light rail as a choice when the money spent on it – and the initial inconvenience caused by laying the tracks – is better off saved and used elsewhere? Brissie Metro FTW! Sydney? Don't go there. But early days.
Used elsewhere? Gee, I don't know. Hospitals, schools, the poor 'blokes and sheilas' in Australia out there busting their hump to fight these never ending bushfires.
I can't think of many areas, really. But I digress.
Listen, without needing to go into detail, things stick to budget? Fine. Invariably, that's often not going to happen in large infrastructure or transport-related projects, but if you resign yourself to the fact it will happen, or is 'par for the course' – I'd argue (in terms of wasting money) you are part of the problem. Plus smaller regions expand and these buses need to be real options.
As a pro-bus magazine, if 'we' end up having to make more buses to help match the PAX of an LRV system, thereby maintaining the jobs and possibly increasing them in our bus manufacturing sector, then bingo!
I'm always on the side of free speech and sharing thought, but I guess there was a point the editor in me kicked in.
Oh, it's not too bad. By the time you read this, the magazine will have gone to print and I'll get some sleep and choccie biscuits and relax a bit. Heck, I might just work out how to undelete said person and let the banter continue. Within reason, of course.
Consider it a gift. It is Christmas after all.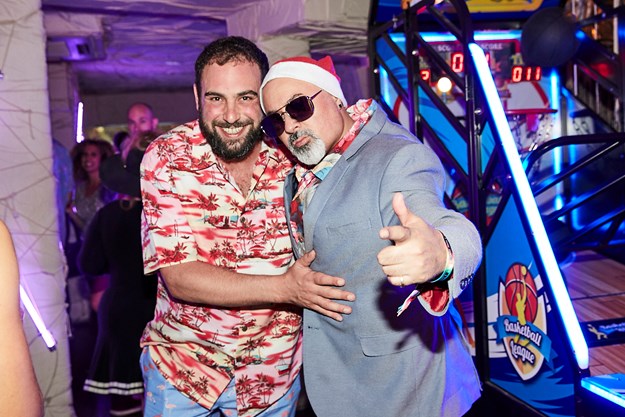 INSIDE THIS ISSUE
In this, our final issue for 2019, I thought it fitting to look at a bus that gives a firm indication of where e-bus tech and design is heading, the first of a few key electric and alternative fuelled buses coming our way from around the globe in 2020.
Our coverstory Ebusco 3.0 is a 2019 Busworld Europe Innovation Award winner with a lighter weight than earlier models, clever use of aviation-spec carbon composite fibre materials and solely floor-integrated battery layout to help maximise interior space for commuter convenience (think prams and wheelchairs, etc.) with its 'truer' low-floor design. It took a few late-night international calls and some missed Webex conferencing attempts (my bad; still can't work that out), but I finally was able to touch base with the Dutch Ebusco chaps, who were only too happy to give a fascinating account of how the 3.0 came to be and where e-bus advancement is going and why.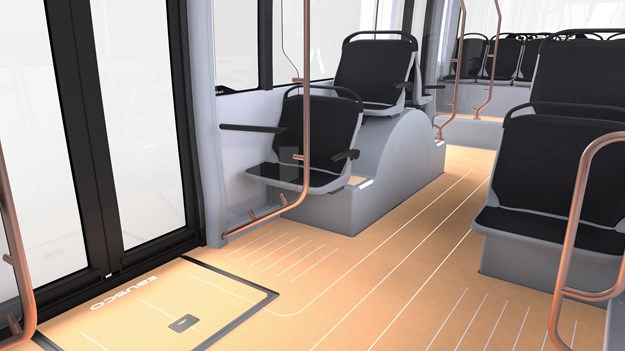 Also in this issue we go the complete opposite way to counter something so new with a nice retro blast from the past – a test drive in a gorgeous red 1970 VAM70 Bedford, complete with original barbie in the back – love it!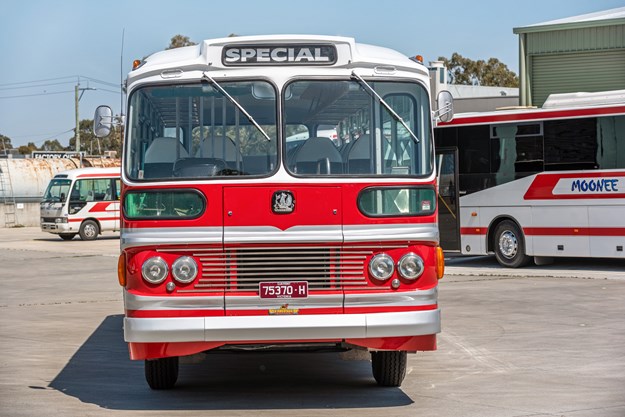 Then there's a visit to operator Platinum Journeys on the NSW Sapphire Coast, plus our exclusive interview with Darren Wales from the now AMA Group-owned Wales Truck & Bus Repairs, giving insight into where it sits in the heavy motor collision-repair industry. Ensure you check that one out!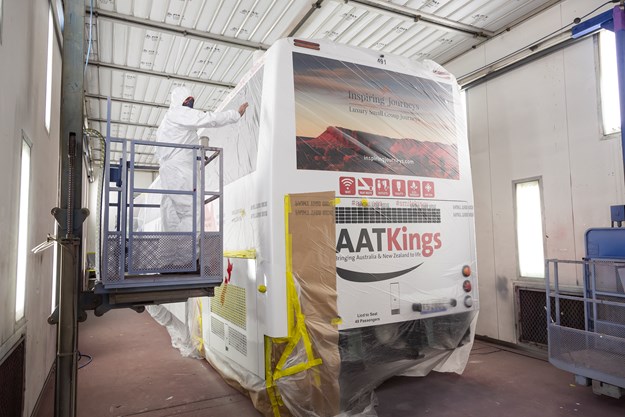 We visit BusNSW for a cool Christmas event where its Best Bus Driver Award winners were announced, so a big congrats to them, while also reporting back from the 2019 BIC National Conference held recently in Canberra.
Some cool pictorials from BusVic and the National event Volvo Welcome Drinks round out the rest of our coverage this issue.
Oh, and nearly forgot, our latest bus deliveries data is in and it's not a bad result so congratulations for what looks like a pretty damned solid year in terms of bus sales.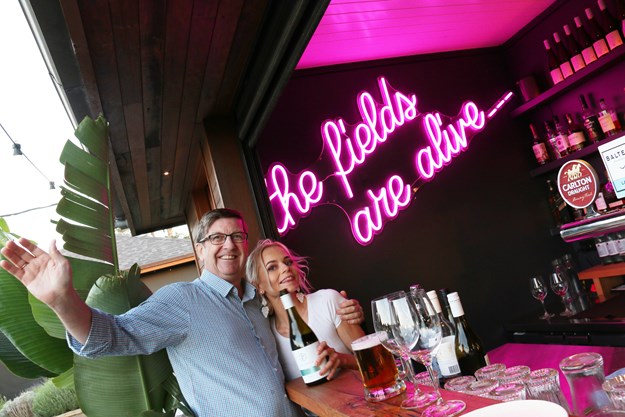 Anyway, my brain is about to explode from sleep deprivation and it's time to get this issue off to the printers before we all collectively close for the 2019/2020 seasonal end-of-year break.
On that note, on behalf of everyone here at Planet ABC magazine, I wish you all a very merry and safe Christmas break and an even safer, happier, less-'stressy' and prosperous new year. I will catch ya'll on the flipside.
Until the next thrilling instalment…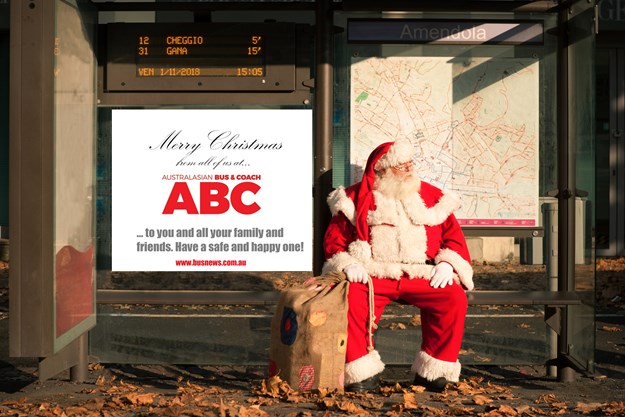 Subscribe to our newsletter
Sign up to receive the ABC e-newsletter, digital magazine and other offers we choose to share with you straight to your inbox
You can also follow our updates by liking us on Facebook.