CANBERRA BUS COMPANY DEANE INTO VOLUNTARY ADMINISTRATION
---
A RESTRUCTURE of its operations is the aim for Canberra-based bus operator Deane Transport Services (DTS), whose board of directors placed the company into voluntary administration, it was announced recently.
As outlined on its social media outlets, DTS made an official statement as follows:
"Dear Friends, Colleagues and Valued Customers,
"By now you would perhaps have heard that our Board has taken the reluctant but necessary step to place our Company into Voluntary Administration.
"Whilst rumours about what this means will certainly be out there, you should know some facts:
"The decision was taken in order to bring about a restructure of our operations;
"We are working closely with the Administrator to ensure uninterrupted service whilst the business continues to trade, as usual;
"Our Board and all our staff are committed to ensuring that our excellent reputation for quality service is not diminished; and
"You will see no change to the way in which we continue to deliver market-leading service."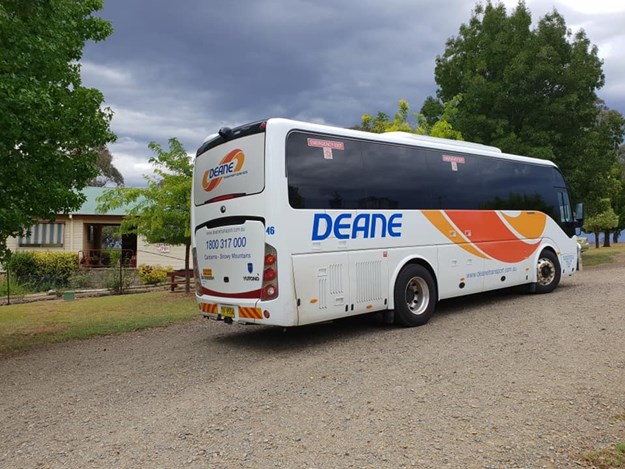 It continues in thanking, "…you all in advance for your kind words of support and encouragement during this stressful period.
"As many of you will know, being in business has its challenges and rewards – we expect this process to be rewarding as we emerge stronger and better from this phase, however it is still a challenge…but one we're up to.
"We're all extremely positive about our future as the Canberra Region's #1 choice operator and with your ongoing support, we will maintain that position.
"Thank you all The Team At Deane Transport Services".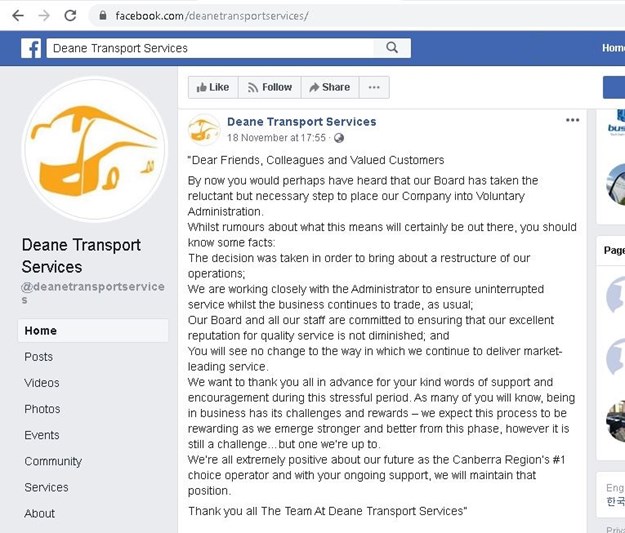 NAME CONFUSION
Fellow local Queanbeyan, NSW-based bus company Qcity Transit Pty Ltd was quick to pass on its condolences and best wishes for a favourable outcome, while stemming any confusion around its origin and name.
That is, Qcity Transit had its beginning in July 1990 when the Deane family purchased Lever's Canberra-to-Queanbeyan Bus Service including the Queanbeyan City route bus and school bus services, it explains.
On its social media, Qcity stated: "Qcity Transit Pty Ltd are sorry to hear the news that Deane Transport have gone into voluntary administration. We understand the challenges of the competitive transport market.
"We would also like to clarify the current confusion in the marketplace. "Qcity Transit and Transborder Express (formerly Deane's Buslines) are not in any way affiliated with Deane Transport and will continue to deliver quality services under contract to Transport for NSW for route and school bus services, ACT Government for rural school student services, and charter and special events."
Qcity is part of the CDC NSW bus network.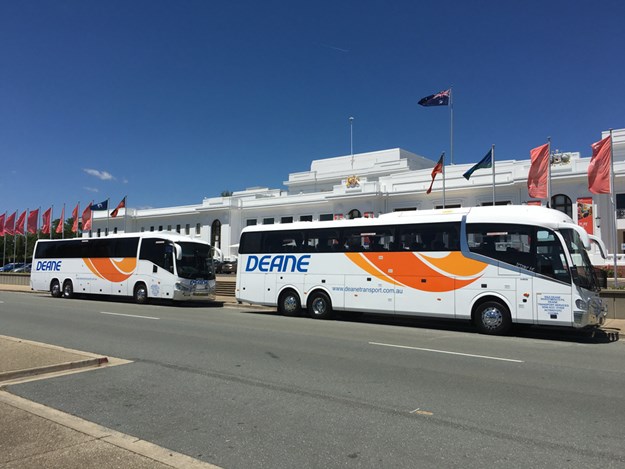 VINCENTS ADMINISTRATOR
As reported in local media RiotAct, DTS appointed national restructuring firm Vincents as administrators, but will continue to trade while seeking a new partner.
Speaking to RiotAct, company principal Brenton Deane said Deane's operations had grown rapidly in recent years and demands on capital were likely to become overwhelming.
"We'd love to see a new player come on board to assist in the restructure," he said.
Administrator Tony Lane says the outlook for restructuring the company, which employs about 17 casual and full-time workers, was positive.
"The debt position of the company meant that current operations were going to become unsustainable," he said. "The decision to appoint an administrator gives the company the best chance of restructuring its operations and keeping local jobs intact.
"There's over a dozen local jobs at stake here. We'll be doing all we can to work with the existing operators and other interested parties to see the business preserved and those jobs maintained."
As outlined in the RiotAct's report, Lane says there was a range of factors involved in the company's predicament rather than any one cause or failure, saying it had been a victim of its own success.
"They've grown quite rapidly over the past four years. The financials exhibit strong revenue growth but it's a tale of a lack of working capital," Lane said.
He adds that the company had managed to exploit a niche in the local and regional market and was relatively well positioned as far as its competitors were concerned, the local report explains.
Lane says the revenue numbers contradicted any claims that the state of the economy may have played a role. He praises the attitude of the directors and says administration was an opportunity to rebirth a business that had developed a strong reputation.
Deane Transport Services is a family owned bus and coach charter company that services the Canberra and Snowy Mountains regions.
It runs a fleet of 20 coaches ranging from 27-34 seat mini-buses to 48-65 seat buses.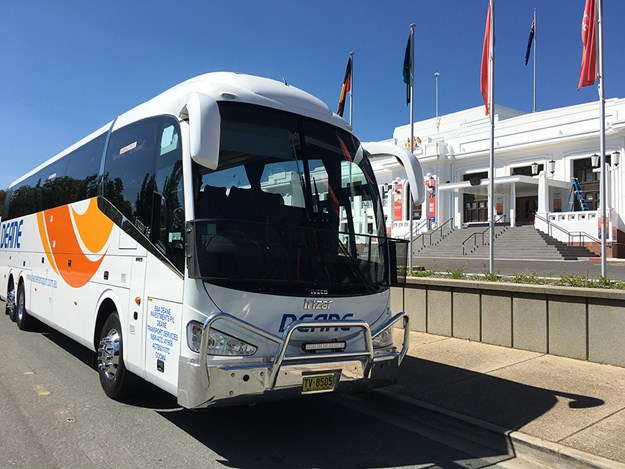 ABOUT DTS
Deane Transport Services was established in 2015 by Brenton and Alyson Deane as a small coach company of three coaches in the Snowy Mountains area based in Cooma, NSW, it states.
In December 2016, they added to their business the purchase of Bensley Bus and Coach - a bus and coach business based in Canberra. Upon this purchase they moved their main operations into Canberra, the company explains. 
Since the purchase of Bensley's Bus and Coach the business has grown substantially, with a total of 20 coaches ranging from 27-34 seat mini coaches to 48-65 seat coaches, it says.
Subscribe to our newsletter
Sign up to receive the ABC e-newsletter, digital magazine and other offers we choose to share with you straight to your inbox
You can also follow our updates by liking us on Facebook.