BUSVIC 2019 EXPO AND MAINTENANCE CONFERENCE
---
EVENT: Celebrating its 75th anniversary seemed only fitting for BusVic this year, whose successful biennial 2019 Bus Expo and Maintenance Conference showcased emerging technologies and designs tailored to a discerning Australasian market.
It was huge! How huge? Well, when the BusVic Expo registration queues on the first morning stretched all the way to the back – and ordered alphabetically – you had more than a few bus people wishing they've worked for a company starting with 'Z'.
Yet such a wait, it must be said from a bus-event perspective, is no bad thing. If anything it gives a clear indication of the excitement and anticipation people had for the 65th BusVic Expo and Maintenance Conference, at the Melbourne Convention Exhibition Centre (MCEC), on October 1–2, 2019.
ABC magazine – as official Media Partner of the event – has been dutifully informed that a total of 1,452 delegate registrations were collected this year, so that's a lot of eager beavers checking out the latest and greatest new and improved buses and bus-related products in our unique and proud region.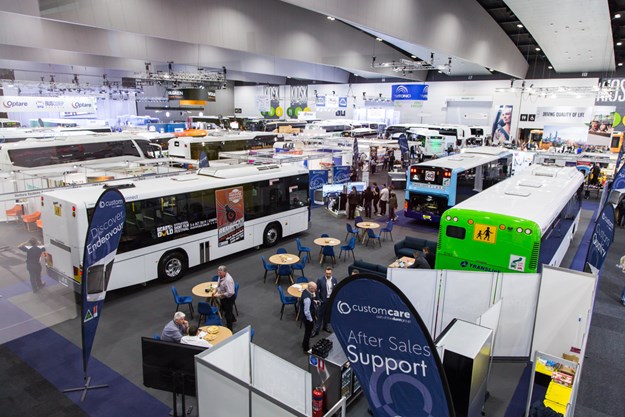 With the bus expo part rotating every two years between NSW and Victoria, it probably all works out perfectly given the rapid technological changes in both the global and local bus world, be it body styles, materials used, fuels and alternative propulsion methods, seat materials and design, telematics and passenger information systems – plus a whole range of other fields designed to better help bus and coach operators make their businesses that little bit more successful.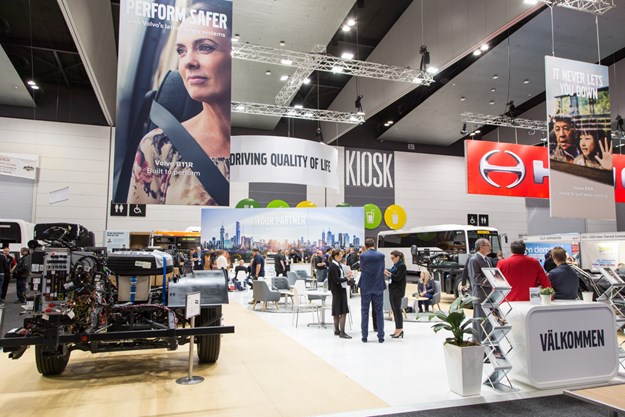 AMAZING CONVERSATION
At BusVic 2019, we would hear from a range of expert speakers and aficionados bringing to light a stack of insightful public transport and bus-specific topics – and it was a mentally engaging theme kicked off from the start via keynote speaker and former Australia Prime Minister John Howard.
The legend that he is now had assembled punters eagerly engrossed by his erudite thoughts on a range of topics – and his delivery was truly a special experience.
John Howard served in the Australian Parliament for 33 years, his last 11 years as the Prime Minister. He offered eloquently and intellectual expertise in economic management, economic growth, international diplomacy, as well as insight into difficult decision making and past, current and future global challenges.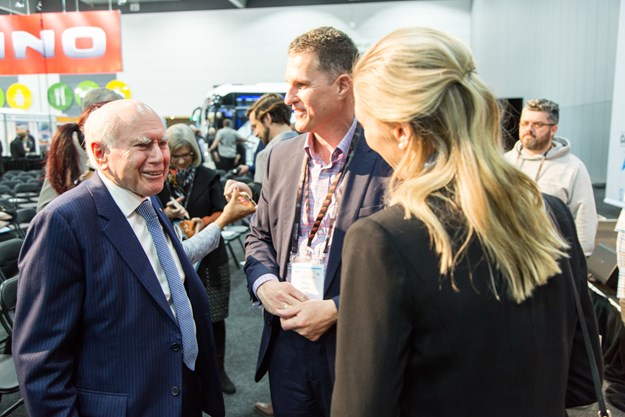 So, too, equal legend ex-Australian national cricket captain Steve Waugh and his sharing with delegates his views on the state of Australian cricket and captivating anecdotes of Australian sport.
In 2003, he was awarded the Order of Australia for his services to both cricket and charity, and in 2005 he was awarded the Australian 'Father of the Year'.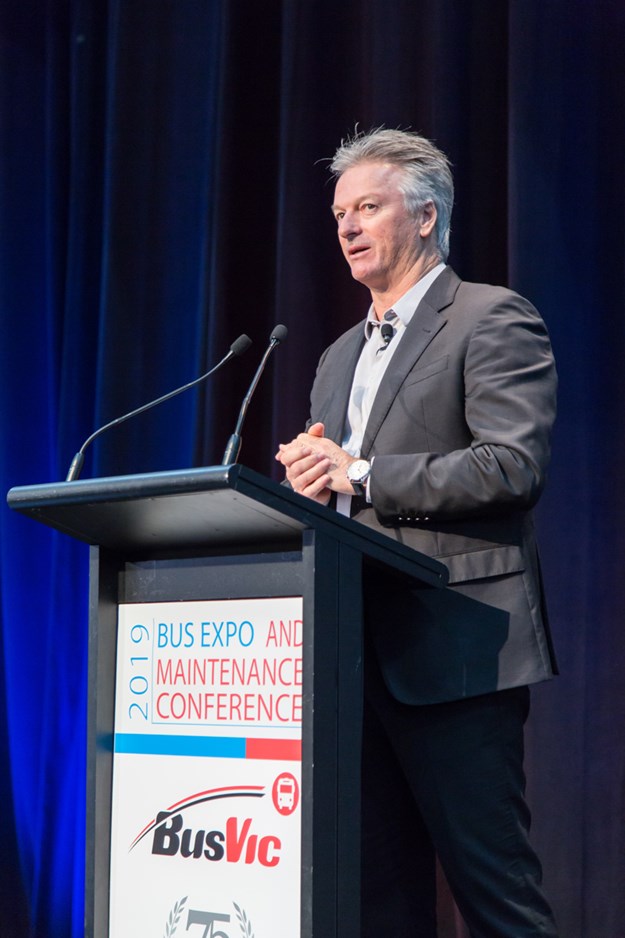 Other key speakers included: official opener and awards presenter Melissa Horne, Victorian Minister for Public Transport; and chairman of Bioenergy Australia, Dr John Hewson, who was at the Scania stand discussing how the disruptive forces of technological, environmental and social change will impact Australia's transport in the next decade.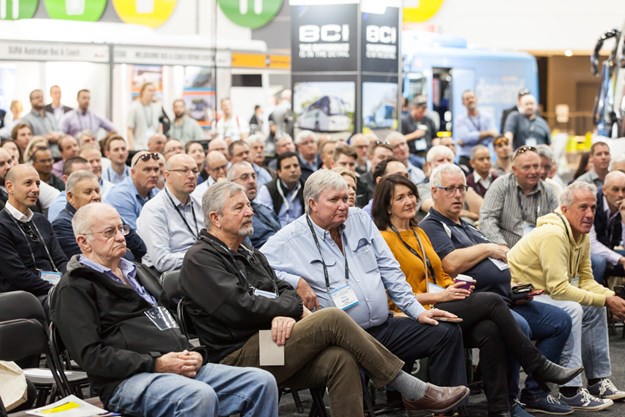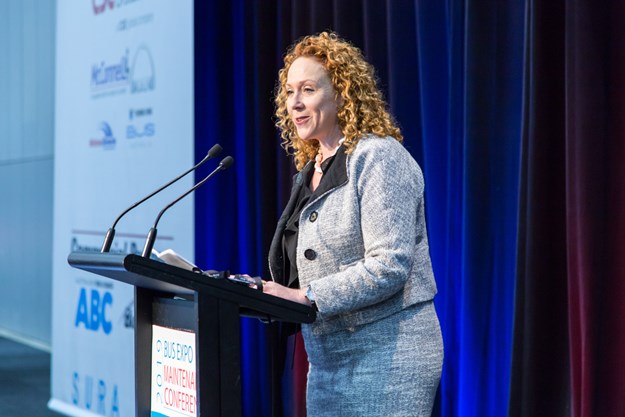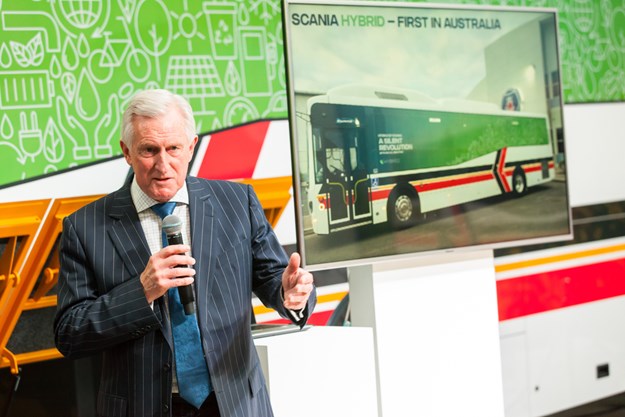 Hot bus topics discussed included: panel maintenance and air conditioning; road-worthiness trends in annual inspections; the changing mobility landscape; collision avoidance and fuel-collision avoidance; bus safety regulation; navigating an ageing workforce; retrofitting CCTV; the latest on fire suppression, and tyre wear and care.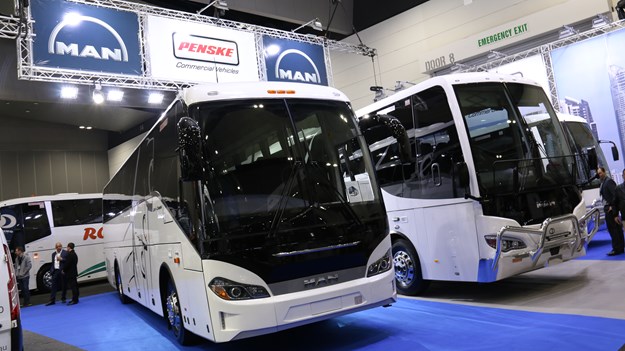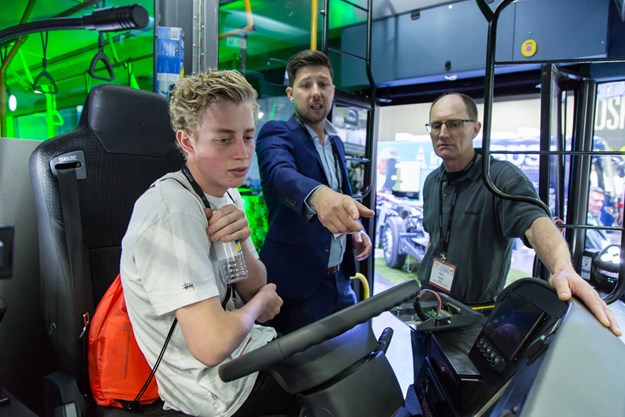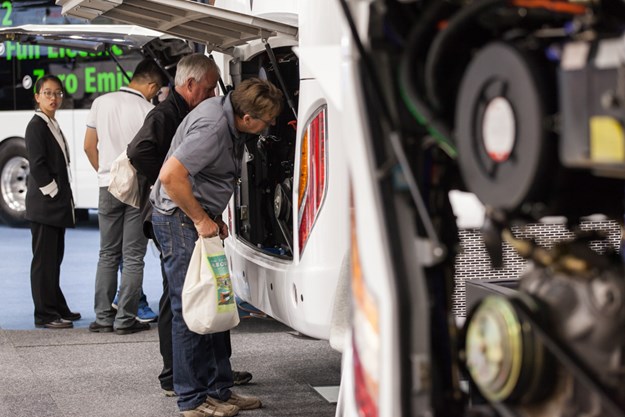 THAT'S ENTERTAINMENT
With BusVic celebrating its 75th Anniversary there was some fine wining and dining to be had on the first night – underwritten by some epic 'rug-cutting' out on the dancefloor, too. The Melbourne Room at the MCEC was packed out and the near 950 revellers were fittingly entertained by The Voices Supergroup, who performed hits from the '80s, '90s and today plus legendary comedic character Efthimia Francesca Stephanidis, aka 'Effie' (played by Aussie actress Mary Coustas) was a crack-up!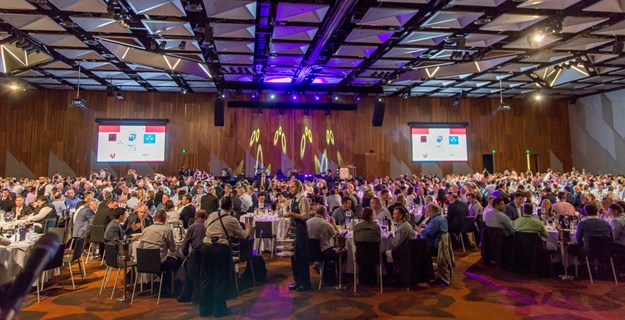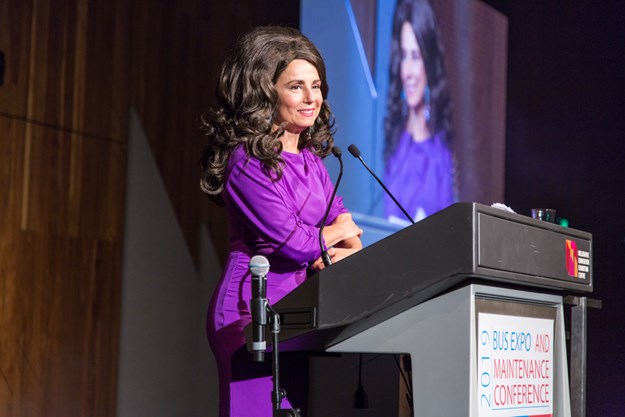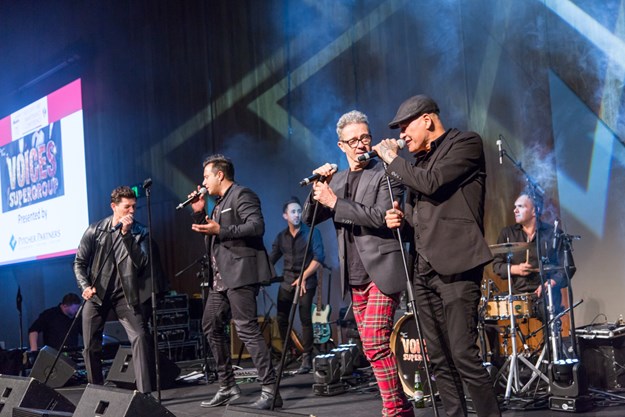 On the second night, it closed with a cool Volgren-sponsored cocktail party at the nearby Munich Brahaus, South Wharf.
During the days, Custom Bus Group had a bar running, which seemed to be a popular place to be for those show-goers who 'casually' dropped by. So to speak.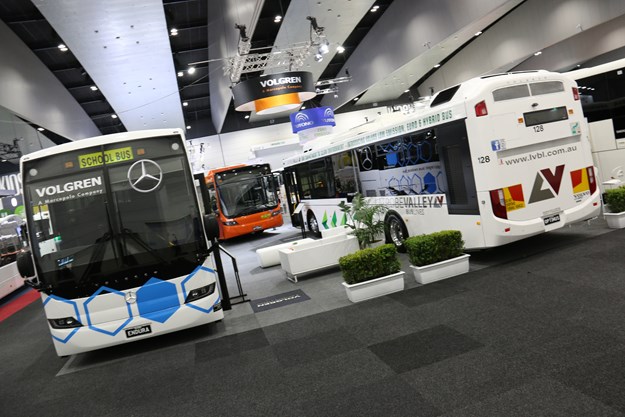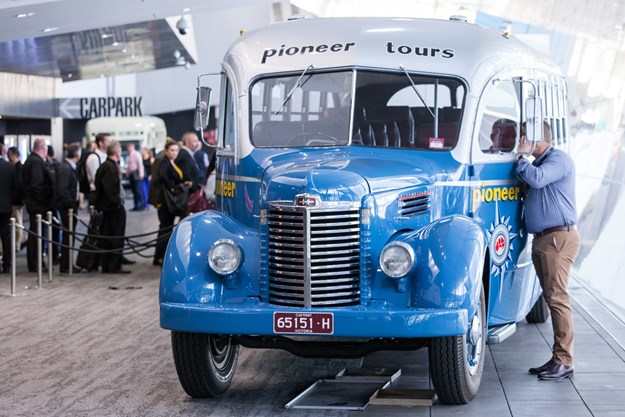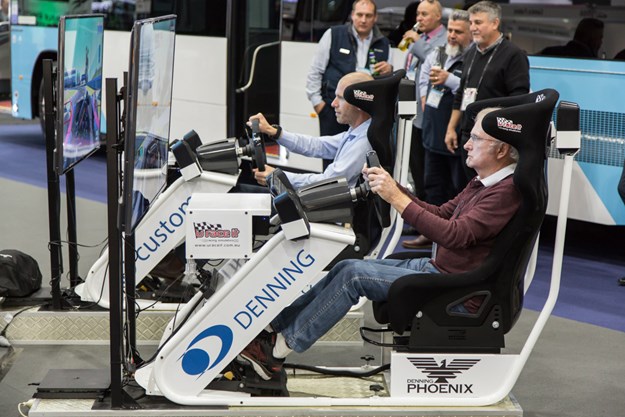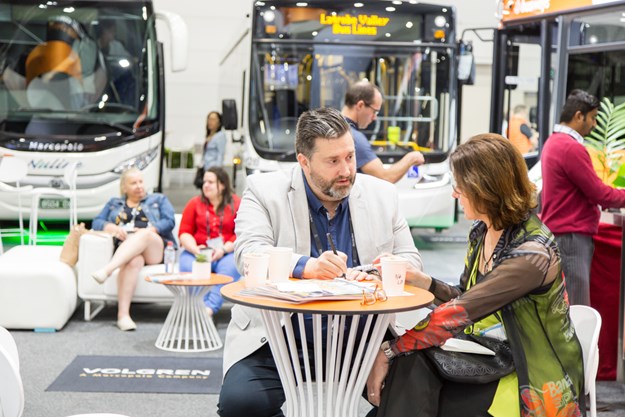 BUS HIGHLIGHTS
The exhibitors, as expected, were a who's-who of the bus industry, with many well-known and familiar faces, but it's always great to see some newcomers debut. The opportunity to talk to the people with the drive behind the big bus names makes such an event not to be missed.
While ABC magazine wandered around doing some quick video interviews and test drives, we took in as many highlights as possible. Here are just some that popped out to us: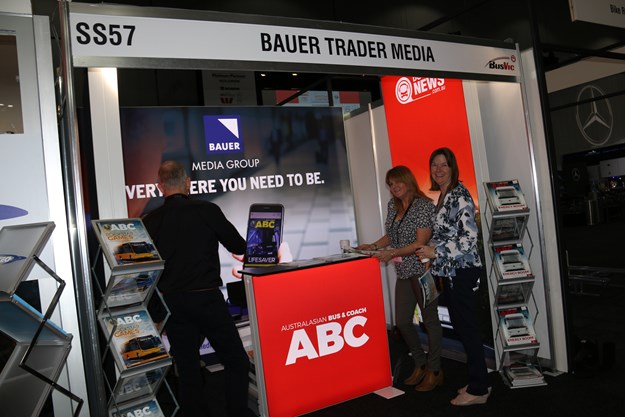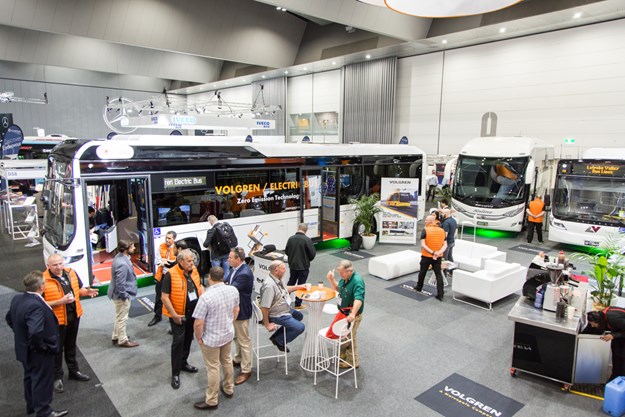 Volgren was pretty excited to have launched its BYD-chassis Optimus electric route bus at the expo. A thing that will go down well with Victorians is that this e-bus body has been fully designed and manufactured in Dandenong, just outside Melbourne – hard to get more local than that.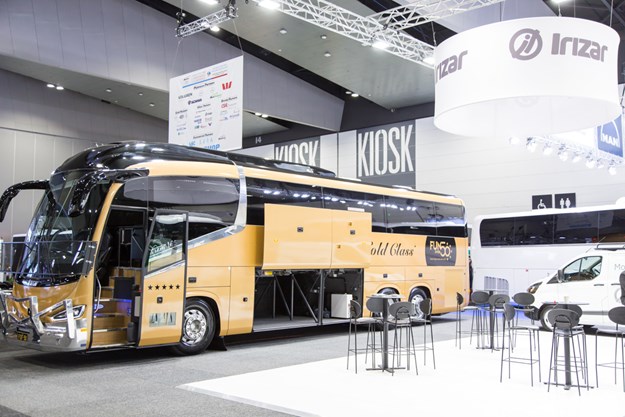 Irizar had on display its very distinctive gold-wrapped i6S luxury coach on a Volvo chassis. An impressive bus inside and out; we've previously tested an earlier model from Queensland-based operator Fun Over 50. This one's distinctive wrap screamed luxury. Also on display were Irizar's Mobile Servicing Workshop Vans, which it has in Sydney, Brisbane, Perth and Victoria.
Zhongtong Bus was a newcomer to the Australian market bus show scene. On display was the luxury 'Elegance Coach' 55-seater (plus driver), with a focus on safety and energy efficiencies.
Scania launched its world-first RHD hybrid and had one of the most supremely converted two-room clinics for mobile cancer (and men's health in general) screening, complete with its own waiting room. The Australian Prostate Centre, with its partner Incolink, operates this bus targeting men working on construction sites.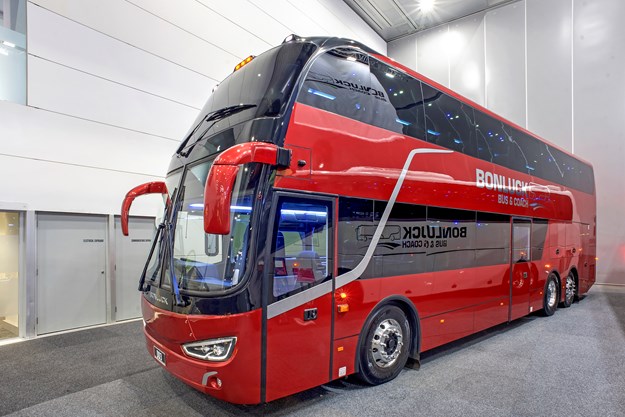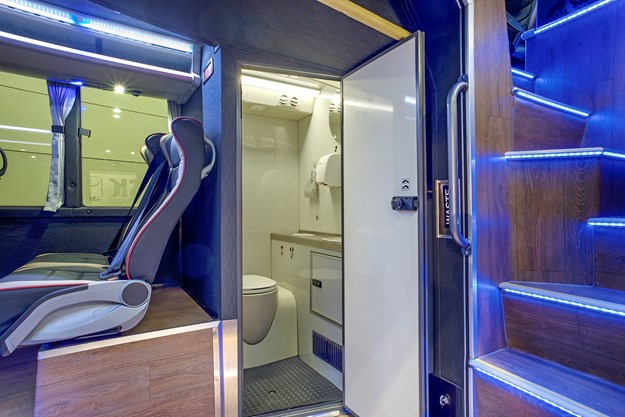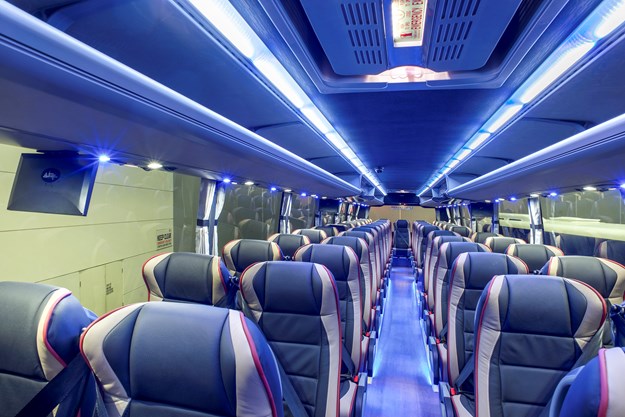 Bonluck debuted its stunning DD3 double-decker three-axle coach with huge 71-passenger capacity, the latest Cummins 480hp (358kW) X12 engine, coupled with Allison transmission and ZF axles.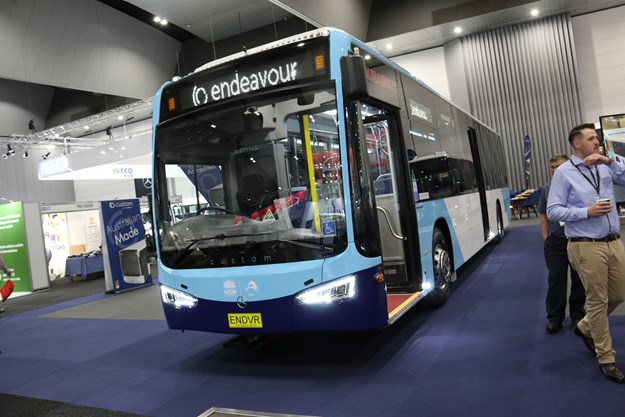 Custom Bus Group launched its gorgeous Endeavour city bus – the new and improved model form the previous CB80. It keeps all the good bits of the last model but with some updates like 'custom' new LED lighting, and gutter rails on the roof to aid in keeping the windows cleaner. The front end's been opened up for easier access and there's upgraded internal ducting from plastic to aluminium to eliminate unnecessary noise. It's also been powder coated for easy graffiti removal.
Vanhool displayed the EX16H European-manufactured coach that's specifically purpose built to Australian conditions. The display vehicle was three-axle, but in future there will be a two-axle model. It comes with all the latest safety aids as standard, plus there are some stock units available for immediate delivery – eliminating the normal build time.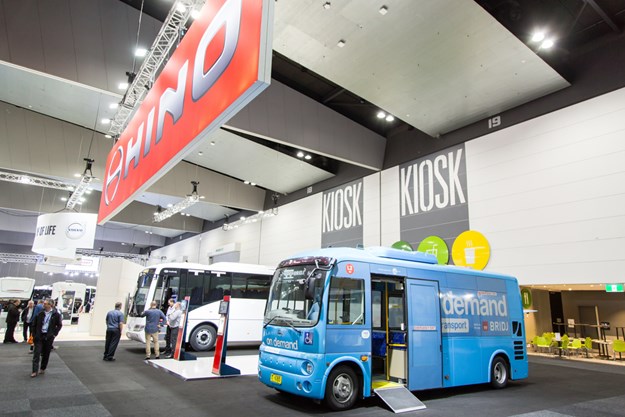 Hino had its Poncho on display; this bus is really aimed at the on-demand segment with the capacity to be adaptable for disabled passengers and community transport.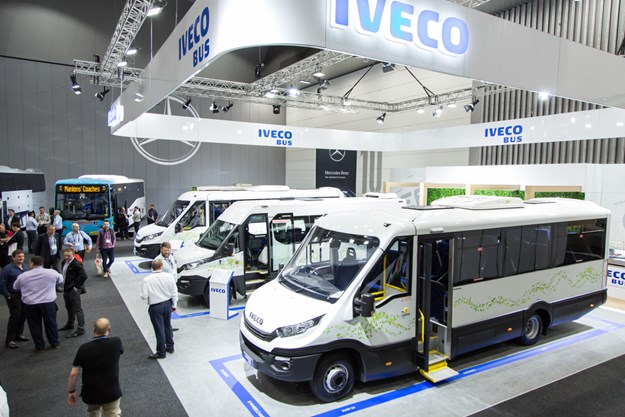 Iveco had a big launch for the Mellor 30-seater and a 22-seater, built locally in Dandenong. The Mellor is constructed in the UK with some great features like consistent height from the front all the way to the back, nice open-plan access to the driver's area, a good wide body with 2x2 seating. The tracking gives customers lots of options to customise the seating to suit their needs.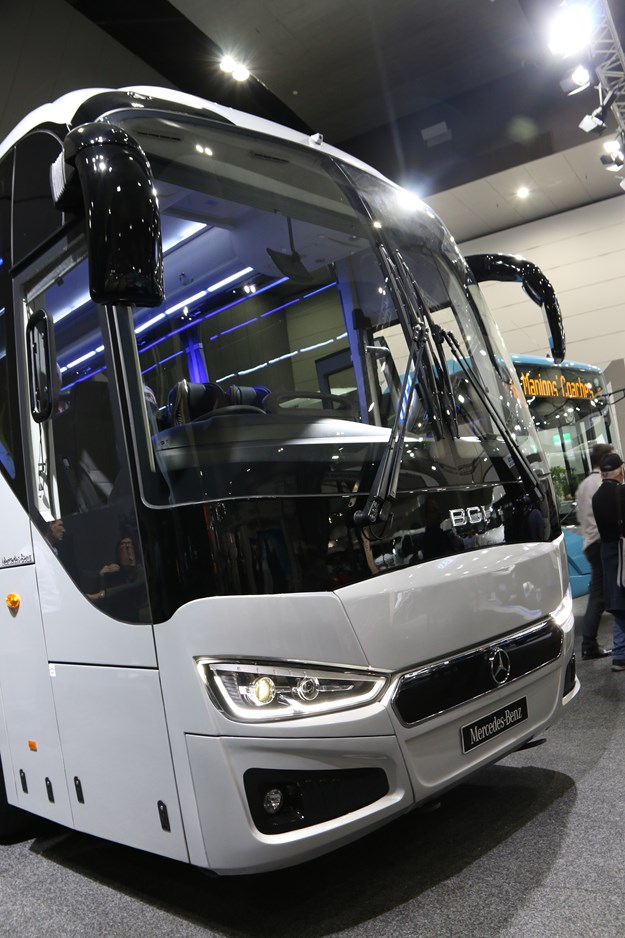 Mercedes-Benz and BCI had a standout collaboration, with an (inspired from MB's integral European products) exquisite BCI body on MB Euro 6 OC 500RF19 chassis. The reliable Euro 6 RF chassis has benchmark fuel economy and all the top MB safety systems like ESP and ABS. There was a launch special on the product, so a good time to check it out if you're in the market for a new coach. MD also had a wicked Sprinter 45 on show.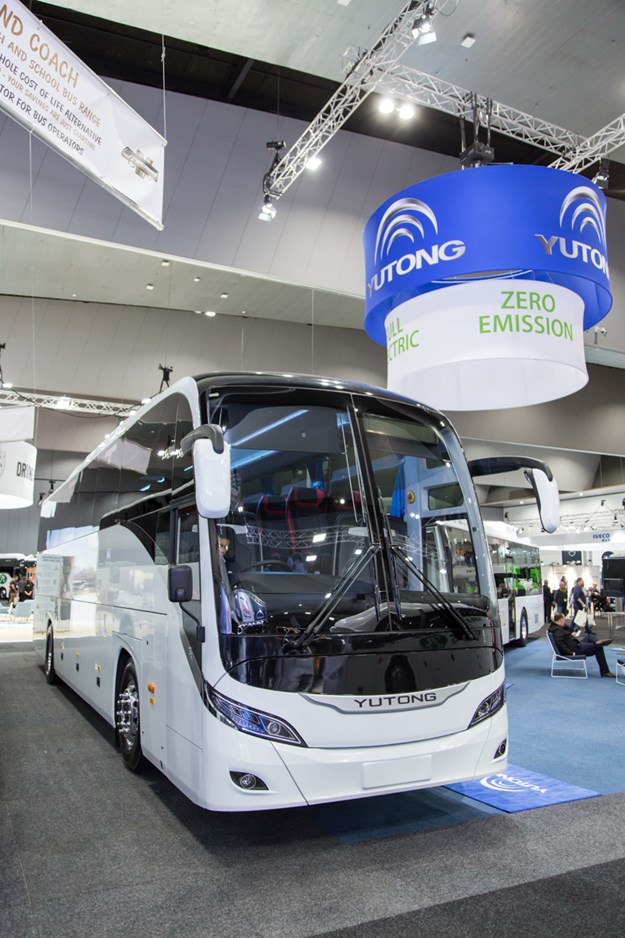 Yutong was happy to show off its big T12 super coach, the E12 fully electric city bus and the D7 28-seat school/mining/mini charter bus. The mini bus was really impressive as usually with your smaller vehicles you don't get the head room for tall people. It was surprisingly roomy and even had a toilet at the back. It has a 4.5-litre Cummins engine, Allison transmission and electronic retarder braking system.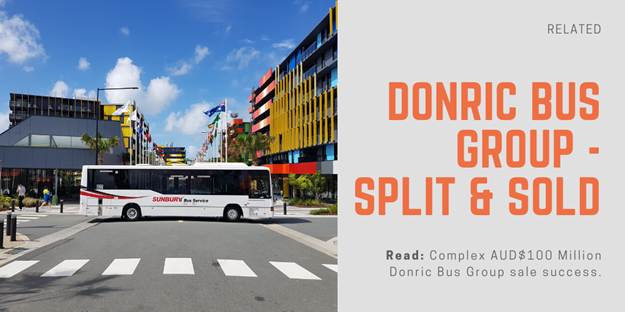 WINNERS ARE GRINNERS
As expected, it was also a time to honour those Victorian bus individuals who are doing great things for our cause, or have done so in the past.
While two were not present on the night, the following lovely people were there to receive their accolades: 
1. Nick Forlano, Moonee Valley Bus Lines – Best Bus Driver
2. Glen Hornsby, Trotters Coaches – Best Bus Driver
3. Graham Elliott, Ellott's Bus Lines – Best School Bus Driver
4. Dylan Monardo, Dyson – Apprentice of the Year
5. Sean Moller, CDC Ballarat – Apprentice of the Year
6. Robert Wright, Moreland Bus Group – Industry Achiever Award
7. Mark Burton, MCB Consulting – Industry Contribution Award
8. Michael Theochari, RSI – Contribution to Bus Safety Award
9. Peter Pope, Pope's Timboon - Honorary Life Member
SHOW GALLERY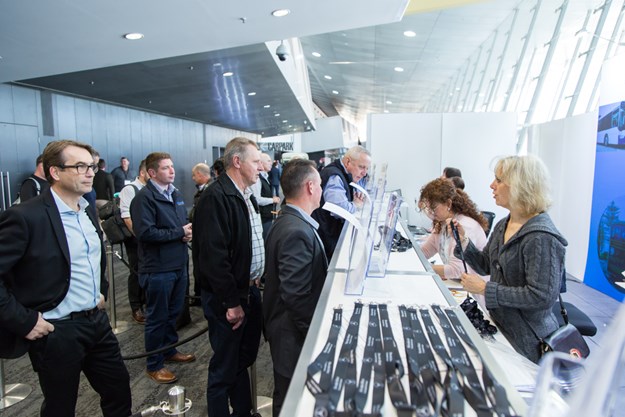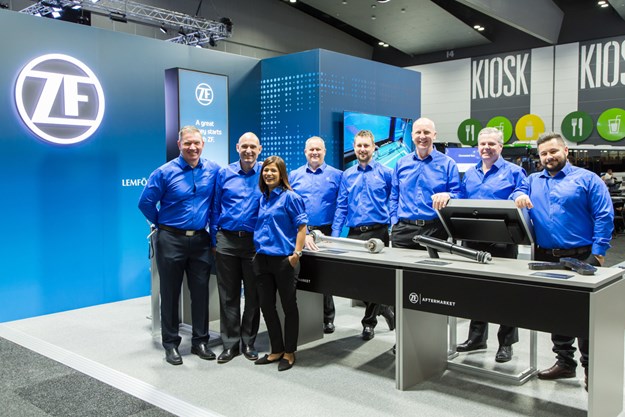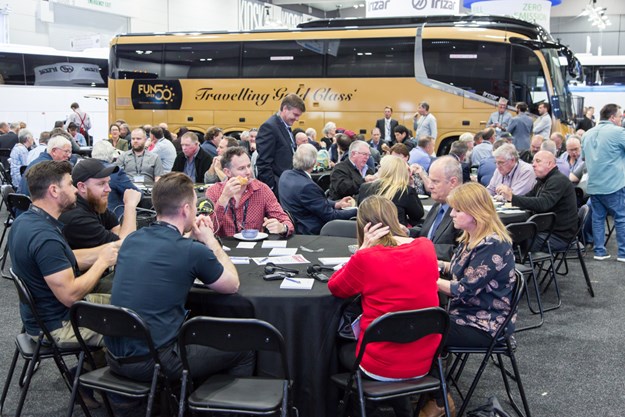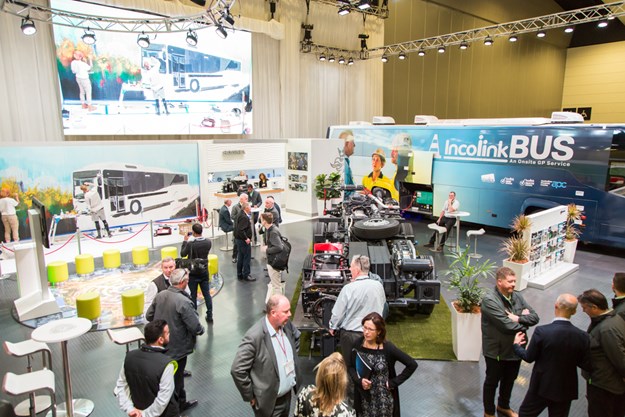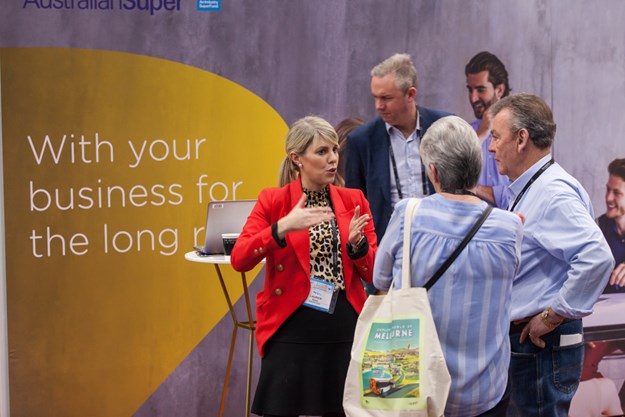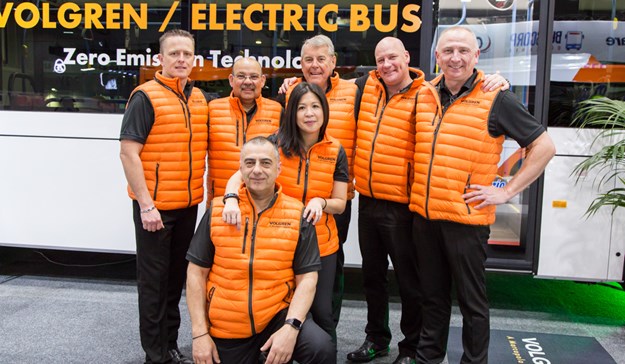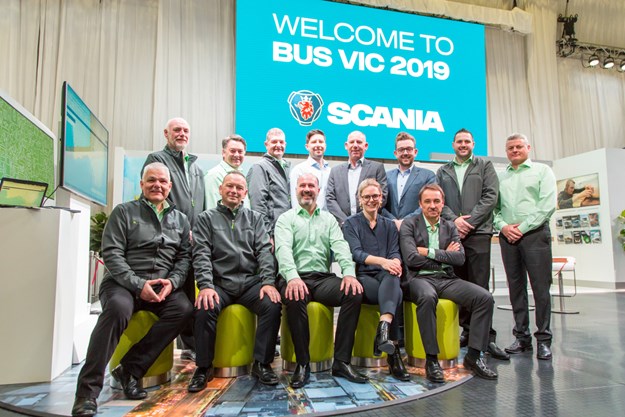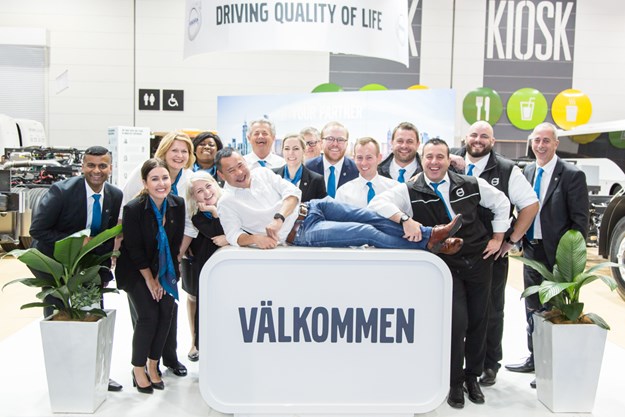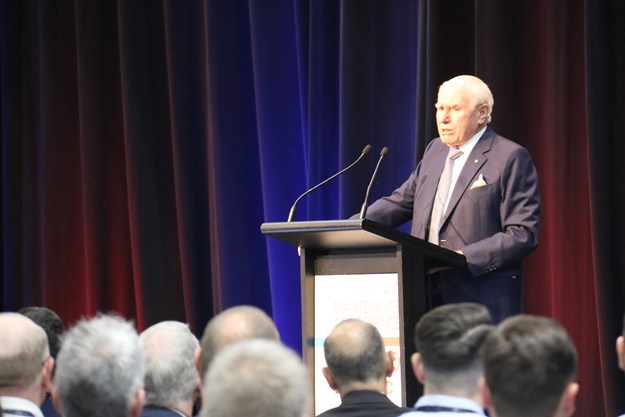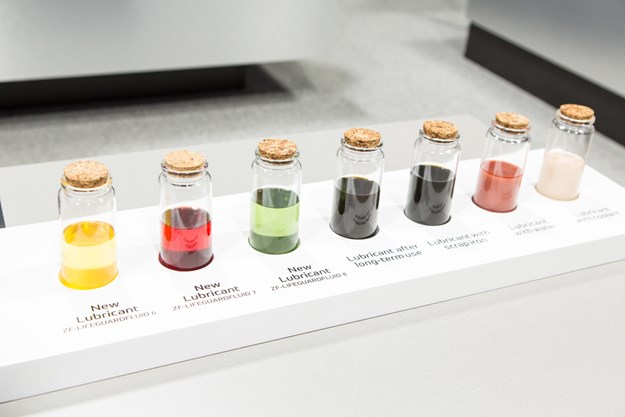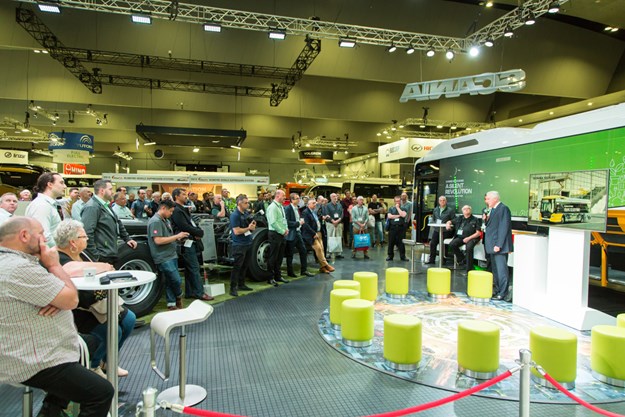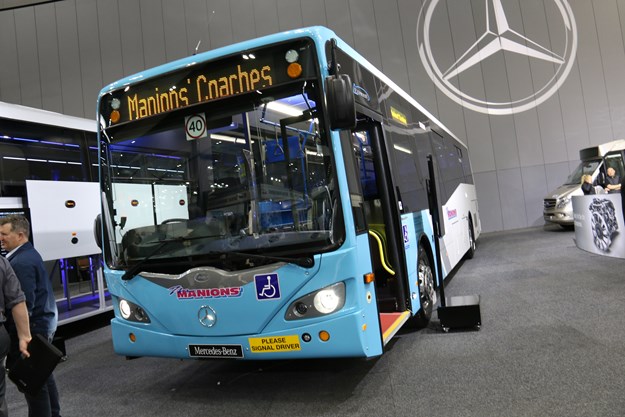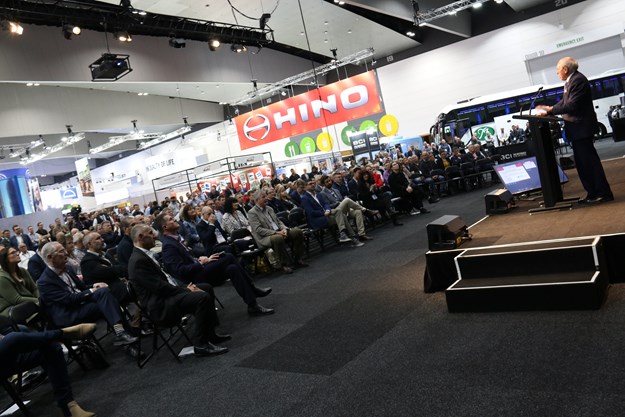 Subscribe to our newsletter
Sign up to receive the ABC e-newsletter, digital magazine and other offers we choose to share with you straight to your inbox
You can also follow our updates by liking us on Facebook.