TAKING CHARGE – VOLGREN-BYD ELECTRIC BUS PROTOTYPE
---
A changing world means adaptation is crucial when it comes to staying ahead. In a realm of rapidly advancing bus manufacturing, Volgren takes charge and levels up in the game with its new BYD-chassis prototype electric bus.
Fight or flight? It's one of those things where we think we know which one we'd choose, but often it's only when put into certain scenarios do we ever really find out which one makes us move.
For many, the flight doesn't even really need to be the running away from something; just a propensity to complacently stay as is and keep doing what one does is more than enough to kill off success, a needed change, or even a dream. Yet for those who choose to fight – or to take up the challenge before the first unprovoked knock-out blow is landed – that's just proper old-school, street-survival nous.
Volgren anticipated such a move – and it's now produced its own electric bus body purpose built for it.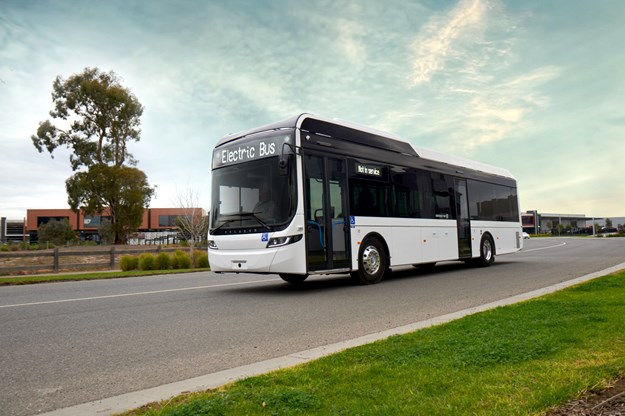 Constructed as a prototype on a BYD e-bus chassis, it's allowed the Marcopolo-owned company to take a big step forward into a brave new electric world. An era where body weight and materials used may prove even more crucial as bus manufacturers – and, in turn, operators – strive to put as least drain and strain on an e-bus's batteries as possible. And every bit counts, after all. The kilowatts, the pounds, the distances possible, the noise reduction, the pollution and carbon footprint, the journey's comfortability, the ergonomics – the lot!
It is all tied into where the bus game is now; what operators and passengers are coming to expect in the modern interpretation of public transport travel – and if not now then in a fast-approaching future it soon will be.
Anticipating where a large chunk of its customer base is probably heading, in terms of types of buses needed for future fleets to meet ever-tightening governmental laws and restrictions, as the largest Australian bus body builder it was time to move with the times – not get left behind by them. Not a whole departure, mind you … but a discerningly smart enough move nonetheless.
SAW IT COMING
In July, 2019, Volgren completed the prototype of its first ever pure-electric bus, a product launch the company is describing as its most significant since it introduced the Optimus route bus in 2013.
The 12.2-metre vehicle is built on a BYD K9 electric bus chassis and features 324-kilowatt hours of battery capacity. It's capable of travelling up to 300 kilometres on a single charge and will carry a total of 61 passengers; 39 seats and 22 standees, the company states.
Volgren has been investigating electric technology for more than five years and the prototype alone has involved 12 months of planning, research and engineering problem-solving, as well as partnership-building and discussion with BYD – not to mention the build itself.
Yet Michael Kearney, Volgren's product engineering manager, says the wait has been worth it.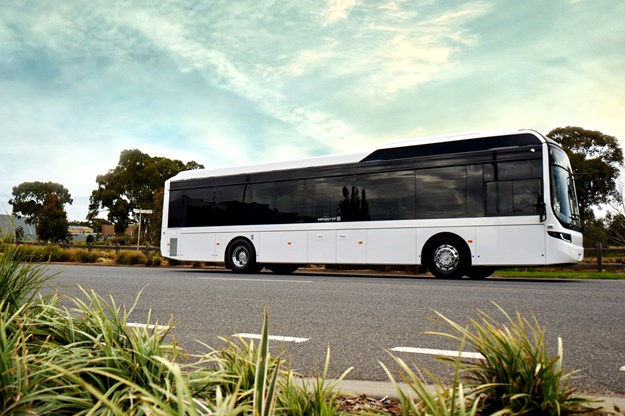 "All tests conducted on the vehicle were extremely successful. [It] has been extremely popular with all who have driven it," Kearney said.
"The instantaneous provision of torque ensures outstanding performance, while the absence of a transmission ensures a smooth, continuous ride through all speeds."
The new bus will provide an enjoyable experience for passengers, as well as drivers. And even those who aren't using the bus will benefit from one benefit in particular: its comparatively silent running.
"The extremely quiet interior is also obviously evident. Interior and exterior noise testing demonstrated the vehicle to be substantially advantaged when compared with a diesel bus," Kearney explained.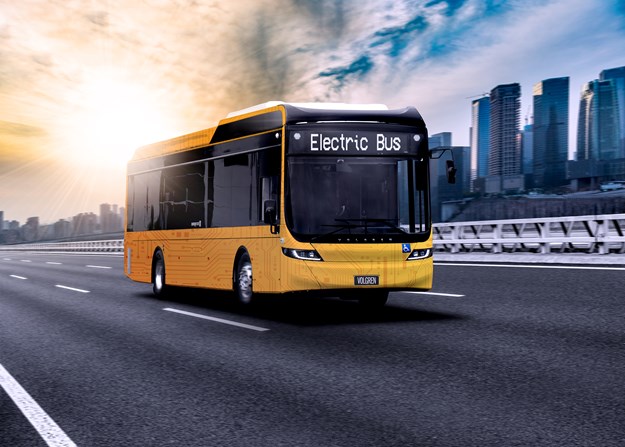 BACK TO THE BEGINNING
There is a great deal of pride at Volgren that its first pure-electric vehicle body was not a brand new design, but a modified Optimus.
That's not to say, however, that this project was merely a matter of Volgren placing its flagship product over BYD's and getting the wiring right. Kearney explains that the electric vehicle body Volgren developed required a number of new parts, among them "...new moulded solutions for interior finish and fitout", as well as "...the introduction of a roof-treatment package designed to better integrate the roof-mounted EV equipment into the vehicle".
To understand how Volgren ensured these components – and the bus as a whole – worked precisely as it needed to, it's best to go back to 2018.
"We began with some feasibility studies and reviews in early 2018, assessing the product layout, compliance with Australian Design Rules and other regulations, suitability for Australian customer specification and developing a preliminary understanding of the high-voltage systems and their integration," Kearney said.
In June of that year the company sent two design engineers to China to attend 'familiarisation training' with BYD.
"This process also included a review of issues elicited through the feasibility study and the provision of design and product information from BYD to enable commencement of detailed design."
Kearney says that for assistance with development of the aesthetic roof treatment they turned to Monash University's Mobility Design Lab. It was a partnership Volgren knew it could count on, having worked with Monash University in the development of the Optimus Route Bus body earlier this decade.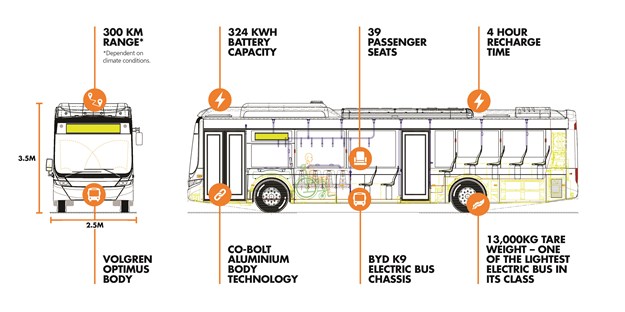 PRODUCTION STARTS
Jim Jones, Volgren's commercial manager, says he's delighted by the relationship the company has struck with BYD. He says it offered "fantastic support" and was pleased that the Chinese company, like so many others who tested the prototype, gave it a ringing endorsement.
"BYD have been particularly impressed with the final result and we couldn't have achieved that without our unparalleled design capability and flexibility. Yet this was no experiment for the team; it was just a case of good planning, design and execution," Jones said.
It was also a case of not needing to start completely from scratch. Volgren's experience with non-diesel vehicles meant its engineers had skills and knowledge pertinent to design elements that proved critical to the electric vehicle build. BYD's high-voltage system was one prominent example.
Another was roof loads. Kearney says body structures for hybrid (as well as compressed natural gas) vehicles, both of which Volgren has worked on, need to accommodate extra roof loads. Familiarity with this engineering concept stood them in good stead.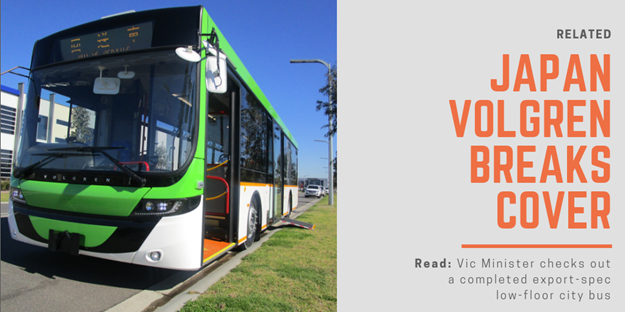 "We put particular thought into this design; we focussed on providing a high-strength, lightweight solution. 
"Volgren's patented Co-Bolt aluminium body solution provides designers with efficient and effective modular structural solutions. That enabled us to design an elegant, uncomplicated body structure for the electric vehicle."
The roof load challenge is important not just because it relates to perhaps the electric vehicle's most indispensable asset – its battery – but because that asset inevitably (and for the foreseeable future) adds weight to a bus that simply isn't there for a diesel.
"Road regulations restrict the gross vehicle mass at which a bus can operate," Kearney said.
"The challenge with current battery electric vehicles is the low energy density – we talk about kilowatt hours-per-kilogram or joules-per-kilogram – of energy storage systems (ESS) or batteries in comparison to diesel fuel. The result is a vehicle operating range that is intrinsically linked with vehicle mass."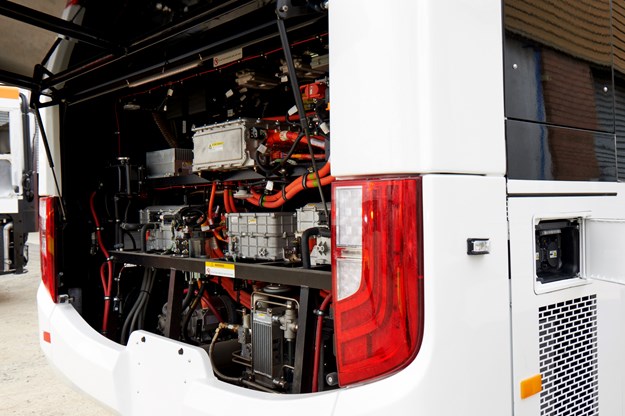 WHERE TO NOW?
And here is one of the great hurdles holding Australia back as far as electric bus adoption goes: concern about infrastructure costs.
"Whilst there is a lot of excitement in the industry regarding zero emission buses, the reaction so far [to Volgren's bus] has been cautious and methodical," admitted Jones.
"We are currently seeing a learning, fact- and information-finding approach. Not only regarding the technology available, but also how to best apply it and support it. The infrastructure around electric vehicles is a significant consideration."
Jones says the prototype has garnered a great deal of curiosity, but to date it has been limited to "expressions of interest and trial applications". He feels that may change as operators and governments start to delve more deeply into exactly what the very latest technology and products in the pure-electric field can offer.
"Getting the knowledge accurate and up to date on what is available is critical. Then it's a matter of sorting out the claims from the reality."
"Operators need to find the right application for not only the vehicles but the infrastructure, to ensure any adoption is successful and viable. We need to do the research and make fact-based decisions," explained.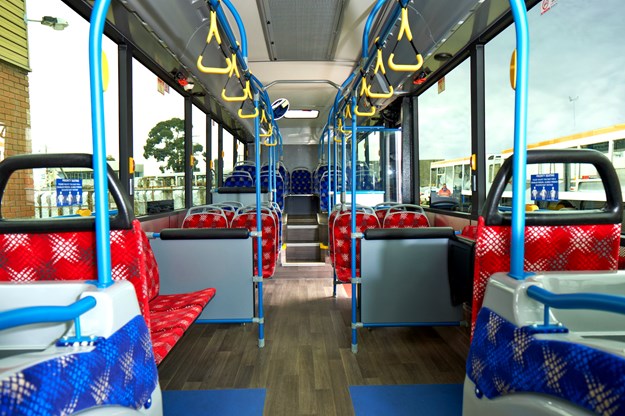 WELL-FOUNDED OPTIMISM
"The industry as a whole is now clearly cognisant of the availability of electric buses worldwide and recognises that this is the long-term future for Australian public transport. A number of trials are being planned or conducted throughout Australia and Volgren is ensuring that we are in a position to support bus operators throughout Australia in such trials," Jones said.
"The challenge in moving forward will be the rationalisation and introduction of large-scale EV fleets and the management of charging infrastructure to accommodate large volumes of vehicles," he added.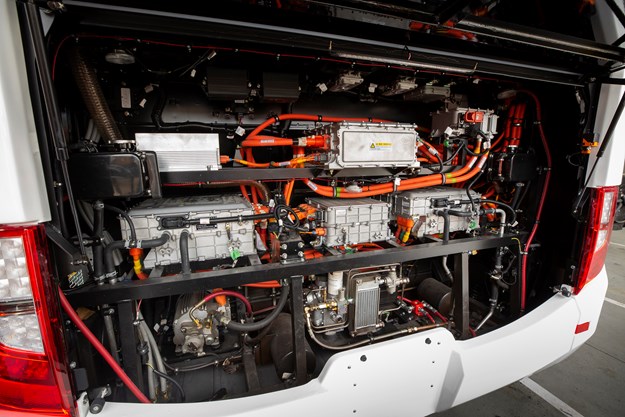 For now, in Australia at least, that large-scale procurement seems a little way off, but Volgren has taken an important first step for the Australian bus market.
And the company's patience has paid off.
"The prototype has exceeded all expectations," Jones said.
"The execution of the design by our highly skilled Australian manufacturing team, with the support of our local component suppliers, has meant we nailed it."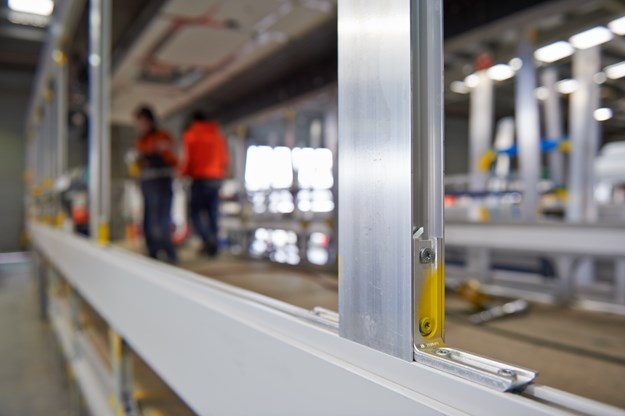 Specs
MAKE: Volgren
MODEL: Optimus electric
POWER: BYD K9 electric bus chassis with 16x BYD lithium ion phosphate (LFP) batteries, 2x BYD AC synchronous in-hub motors; Power - 300kW (2x 150kW), Torque – 1,100Nm (2x 550Nm), Top Speed – 90km/h
AXLES: ZF front, BYD rear
MISC.: BYD battery coolers, regenerative braking system, electric power steering, electric air compressor, BYD A/C charging standard - 80kW (380V/400V, AC, 3 Phase)
BODY ANCILLIARIES: Air-con – Thermo King E-1200 full electric heat-cool air conditioning; Seats – New City Light passenger seats from NB Trimming; Doors – electric saloon doors from Ventura Door Systems; rapid-sliding plug door to rear; TS155 compliant safety system; Safety – 2x Kline Fire fire-suppression system, SensaTyre tyre pressure and temperature monitoring system from Tyre Checkers, Fleet Safe Mobileye lane departure and accident avoidance system; Communications – Netcom NTC400 Wi-Fi system; Mobitec Consat passenger information system
Subscribe to our newsletter
Sign up to receive the ABC e-newsletter, digital magazine and other offers we choose to share with you straight to your inbox
You can also follow our updates by liking us on Facebook.