SAFE AND SUSTAINABLE – RAFAEL STERLING
---
INTERVIEW: Rafael Sterling was recently announced as the new CEO of the Irizar Group, taking over from José Manuel Orcasitas. With a clear focus on further developing innovation and sustainable technologies, Sterling discussed with ABC magazine his passion for meeting the needs of customers and the future of mobility.
ABC: Hello, Rafael. Thanks for taking the time for speaking with ABC magazine in Australia. First up, congratulations on your new role! How does the new appointment feel? A long time coming or a bit unexpected?
RS: First of all, thanks a lot for the congratulations. When I joined Irizar in 2007 and I was appointed as new GM for Irizar Mexico, I felt it was a lot of responsibility but I was also very proud and extremely happy. The feeling is the same now. It is a bigger responsibility, but I also want to achieve a lot.
I assume the role with great pride. Irizar is very stable and consolidated in the global market, but still has great challenges ahead. Innovation is key to our identity as well as the conviction that the future is in sustainable solutions. We have very capable and talented people working to make Irizar the ideal partner for transport operators.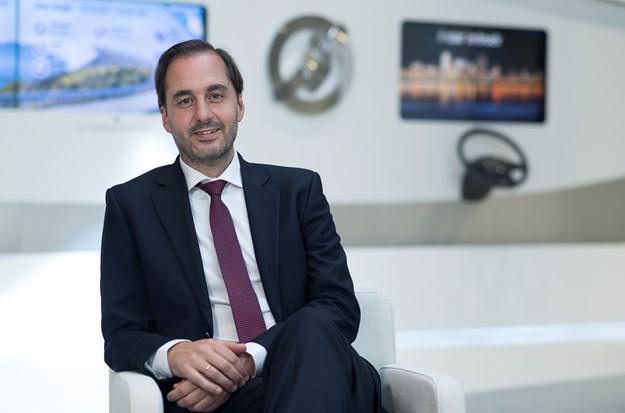 ABC: How has your career progressed to date? What other roles have you had since finishing school? How did you arrive at being CEO at Irizar? What does your timeline of progress look like?
RS: I studied Telecom Engineering in Bilbao, Spain, and even before finishing university I knew that I wanted to experience other parts of the world, other cultures, and become part of them. I joined Nokia in 1998, one of the best Telecom companies at that time, to deploy mobile networks in Europe. I had the opportunity to work in different countries (Greece, Portugal, Italy and Spain) and gain an understanding of fast-moving projects. In 2002 I decided that I wanted to do an MBA because I wanted to learn more about business concepts. I studied an Executive MBA at Deusto Business School while working in robotics for a company in Spain. I had the opportunity to work in many different industries, mainly the automotive industry. When I joined Irizar I felt I was prepared for management positions.
ABC: Your role commenced at the start of September, 2019. How do you see this first year going? What are your ideas and plans? What do you see as the key challenges for the bus and coach industry in both Australia and also globally? What, as an industry, do we need to do to get better, or where do we need to be?
RS: Well, it's only been a couple of weeks but my main goals in the short term are to understand the current situation of the Group, to define main targets for the rest of the year and start a business plan for 2020.
The main challenge for the future is the changes we are facing in mobility; not only looking into zero emission solutions, but also understanding mobility as a service, where electric, autonomous, connectivity and sharing solutions will be a must. Of course, we need talented people to be part of this.
Australia is a very high-tech and demanding country, so Irizar must keep working in developing profitable and reliable productsfor the whole transport industry.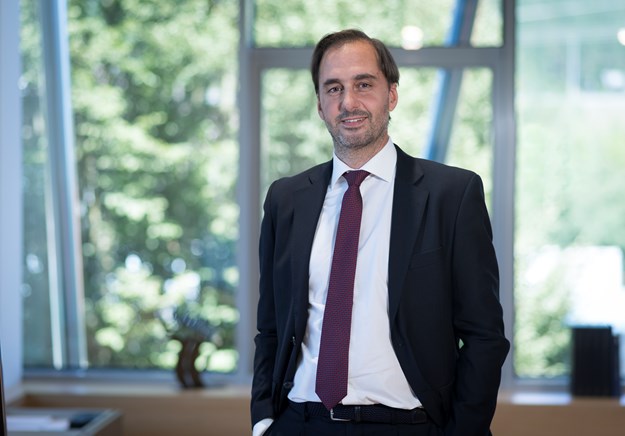 ABC: Former CEO José Manuel Orcasitas retired after 10 years in the role, and he dedicated 26 years in total to the "Irizar project". Is that your benchmark in terms of time for you being in this role, or is your objective to stay longer given your young age?  What was it like working with him? 
RS: Honestly, I don't think about a specific time period. I think about projects and initially I want to define a strategic plan for the middle- and long-term. Once we have our strategy in place, the Irizar management team will move as fast as possible, face the challenges expected in any project and adjust our path to success.
Jose Manuel was my boss since I started at Irizar. I have learnt so much from him and I will always be grateful to him. He was very strategy-oriented, with a clear leadership talent. Very smart and customer focused, he left his fingerprint on Irizar.
ABC: Any new products coming out you can tell us about, or even allude to – and when? Is there anything still on the Irizar product list in Europe that still might make it here in Australia or New Zealand?
RS: As you know, we have our own research and development company called Creatio. They are always focused on long-term projects, testing new technologies, establishing relationship with key partners and state-of-the-art companies, making business analysis about mobility. So, obviously, we will launch new products in the next three years.
Regarding Oceania, Irizar is always studying new segments of the bus and coach business. If we identify a segment in which we could offer our advantages in the premium sector, we will invest. For us, Oceania is a key market and that's why we decided to open our fully owned subsidiary, Irizar Asia Pacific.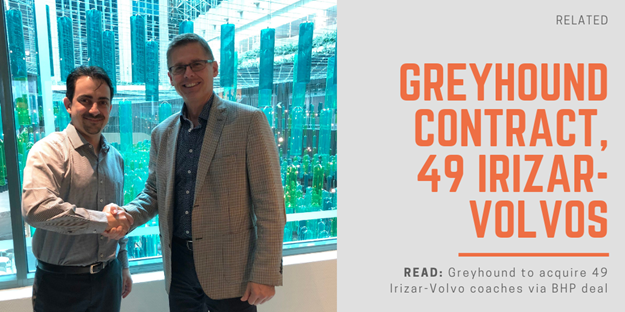 ABC: What are your views on alternative fuels for buses? How have any changes in fuels and bus propulsion methods affected body building, in terms of design and materials, if at all? Is hydrogen stored in bus roofs an issue in terms of materials to prevent or contain potential fires?
RS: Irizar started its electromobility project in 2011 because we believed it is the future of the mobility worldwide. After launching the first zero-emission buses, we decided to launch the hybrid models, based in diesel engines. We believed alternative solutions such as gas (liquid or compressed) or hydrogen will be part of the products any global manufacturer will integrate into their product range. Any technology has its own challenges in terms of safety, but Irizar, due to our experience and advanced safety solutions, will always be ahead of the regulations.
ABC: Irizar in Europe is a complete bus producer, whereas here it supplies just the bodies. Tell us about Irizar's electric buses there that we hear so much about. Is Irizar directly involved with battery production in any way?
RS: First of all, let me clarify that, as Irizar is completely focused on customer needs, we could deliver Irizar Integral products or our "body on chassis" solutions (with many different OEM). That hasn't changed in recent years and it is the guide that defines our strategy.
Regarding case battery solutions, we are developing our own battery pack products. We have already shown them in Sweden at UITP's Global Public Transport Summit and will also be shown at Busworld in Brussels. Again, we could also study the possibility of integrating other manufacturing solutions, depending upon customer requests.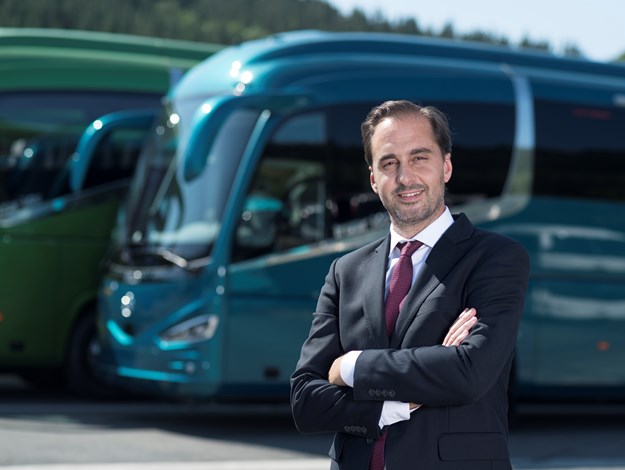 ABC: And what about seatbelts on buses? School buses or coaches – should seatbelts be in all buses? This is starting to be rolled out here over time. Is this an issue in Europe? Does Irizar have to make any further modification to seat attachment points in bodies or such, for seats requiring seat-belt use?
RS: Safety is, together with comfort, reliability and profitability, one of our main concerns when we develop new products and/or integrate new solutions. Seat belts are clearly a top solution in order to increase the safety of the passengers. In fact, we strongly recommend three-point seat belts for all buses. From a technical point of view, if a three-point seat belt is required, not only the seat must be redesigned, but the fixtures of the seats to the bus and the structure of the bus to support passengers during a crash and any potential roll over situation also have to be taken into consideration. Once the seat belt is used by the passengers, their weight is completely attached to the structure of the bus and the torque and torsion will change dramatically.
ABC: What's an interesting order that Irizar has had lately around the world? Are you selling more buses than coaches, or what's the ratio? Is your main market in Spain itself, or where else in Europe has Irizar found good favour?
RS: Irizar did not sell city buses worldwide until we got into the electromobility segment. So, it is becoming a strategic new business for us. Still, the coach business is the best-selling segment at Irizar.
Globally, as our presence grows, some other markets have overtaken the Spanish one, depending on sales volumes or the contribution to our P&L account.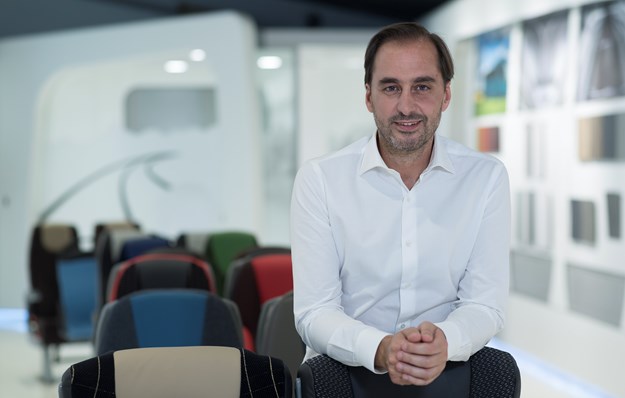 ABC: What's some cool tech stuff Irizar has on its buses that leads the way – telematics, multimedia, Wi-Fi. How is the relationship with Hispacold going?
RS: Electronics are becoming the most important tech solution to improve the performance and the experience of the passengers. This was the reason behind the acquisition of Jema by Irizar and the strategic decision of creating a new business unit called Jema Electronics, mainly dedicated to develop any electronic solution that could be installed in the bus and should be controlled in-house. We also took control of Datik, an IT company, dedicated to provide safety solutions (such as driver fatigue detection) and fleet management program (through iPanel, which is a cloud based program that includes all the requested features to improve the operation of a bus).
Hispacold is a key Irizar Group company, as they deliver the most advanced bus-dedicated air-con solutions. They keep improving their results in the bus business and are showing spectacular progress in the train segment.
ABC: Where does Irizar sit in terms of size and quantity of production compared with rival Spanish bus builders? At the time of print are its size and production numbers expanding as forecast over the next few years?
RS: Irizar is definitely the biggest bus manufacturer in Spain, because the rest are bodybuilders while, in 2011, we became a new OEM contender. All the European OEM are both competitors and partners and we have a very closed relationship with them. We keep trying to increase our reach globally, mainly focused in the countries where we could find the opportunity of delivering premium coaches, and in Europe, if we talk about electromobility.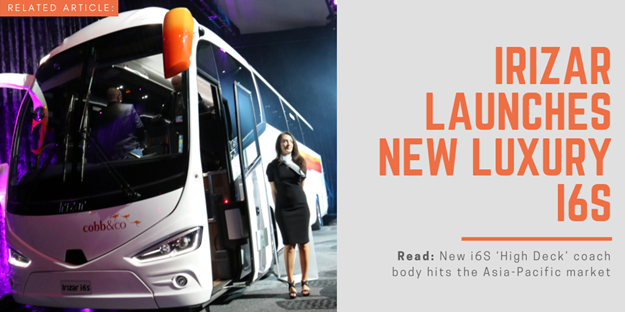 ABC: Does Irizar have any driverless buses in development? Do you see that as a future key product globally for the Irizar Group?
RS: Autonomous buses are being developed by Irizar as, in the future, we believe it will be a must in certain applications. Therefore, in the short-term we will probably deliver a bus to be tested in a very important city in Spain. The future of urban mobility will change dramatically and Irizar Group is moving forward to be prepared for these new challenges.
ABC: So will you make regular visits around our Asia-Pacific region to check out how things are going, or will you be mostly office based in Spain? How often do you get to visit our region and Irizar customers here?
RS: As you know, I used to go once every year to Australia and I want to keep doing it. Australia is a very important market for us. We invested a lot in 2013 to open our own subsidiary here and now we have a great team in the region to support our customers. We learnt a lot from our experience in Australia and we will keep developing the requested solutions to improve the satisfaction of our customers. Our brand image is now very positive and that could be checked in our current market share in the coach market (leaders since June 2017).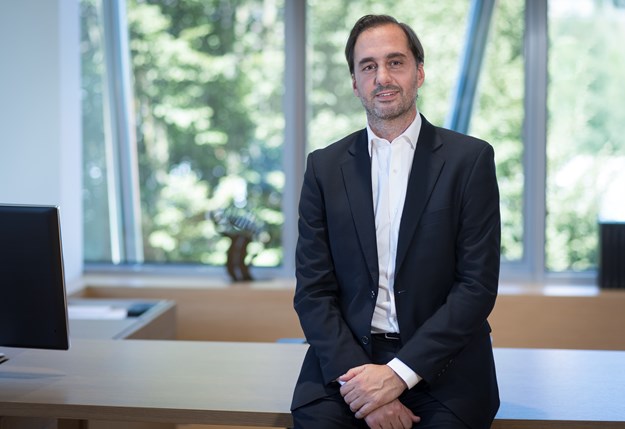 ABC: Does Irizar have any cool double-decker product that we should know about. Would Irizar ever offer such here in our region?
RS: Irizar stopped the production of double-deckers as we believe the market no longer accommodates this kind of vehicle, due to restrictions in safety, weights, emissions levels and fuel economy.
ABC: What's your most popular seller even still today?
RS: Currently our Irizar i6S is the highest selling model globally, although our Irizar i8, awarded Coach of the Year in 2017, is still a state-of-the-art coach. They represent our future investment in technology, reinforcing our brand and sustainability.
ABC:  What is it that you, as a person, uniquely bring to this role? What is it that makes you different that will help make you a great CEO for Irizar? What are your best business qualities?
RS: I think that question would be better if directed to the people who offered me the position! However, I must say that I love mobility and my passion became my job, and that makes it easier to work in a very changing environment. I will put all my energy to support all of our customers, collaborators and Irizar employees. Irizar will continue along the path of growth in the future, investing in the values that give strength to our brand.
ABC: What is it that you love about buses? Was it something that, like many of us in the industry, you fell into, or – also like many others – was it just something you were basically born into?
RS: What I love about buses is that they are a natural solution to improve people's quality of life and a key resource to reduce traffic and pollution in the cities. We need to find a way to show that the bus industry (even collaborating among all of us) could be a key partner to improve the way the countries are being developed. I am always focused on that: customer experience.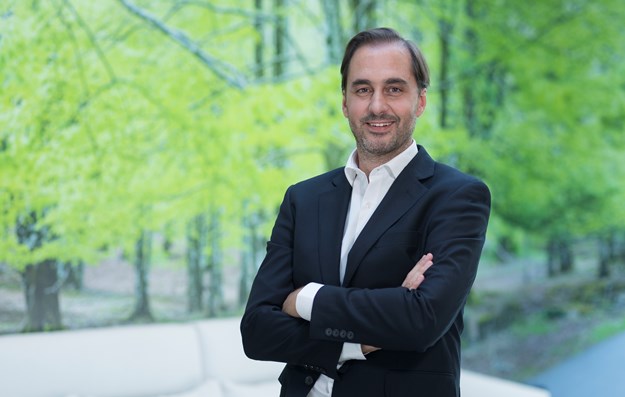 ABC: Thanks so much for your time, Rafael. A great chat and congratulations again on your new job. Do you have any final words for Irizar fans back in Australia and New Zealand?
RS: Irizar considers Australia and New Zealand key markets for our group. We will keep investing in new solutions and trying to get into new segments in the future.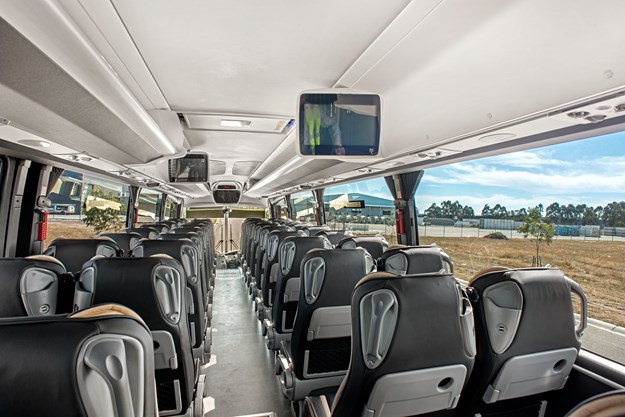 TRIVIAL PURSUIT
1. SONG STUCK IN YOUR HEAD RIGHT NOW...
I Want You Back by Jackson Five. My youngest child presented that song in a musical festival recently.
2. LAST GREAT PLACE YOU VISITED...
I love travelling, finding new places and new cultures. I would say the southern coast of Portugal.
3. A FAVOURITE DISH...
Sea bass or turbot, but I also love fruit.
4. A FAVOURITE DRINK...
It depends on the moment. A good lager beer to relax or red wine during a meal are always more than welcome.
5. IF YOU COULD CHANGE THE WORLD YOU WOULD...
I would change the priorities and force the world's greatest nations to fulfil them.
6. SOMETHING THAT YOU LEARNED ABOUT YOURSELF TODAY...
I still love learning new stuff.
7. THE ONE THING YOU CAN'T LIVE WITHOUT IS...
My family. I am married with three kids and I love dedicating all my free time to them.
8. YOUR MOST EMBARRASING MOMENT IS... 
The one that is still coming (unfortunately!!)
Subscribe to our newsletter
Sign up to receive the ABC e-newsletter, digital magazine and other offers we choose to share with you straight to your inbox
You can also follow our updates by liking us on Facebook.