ONE STEP AHEAD – ULLADULLA BUSLINES
---
OPERATOR: Less than a year since Ulladulla Buslines was acquired by the Buslines Group, one of its school buses has been fitted with seatbelts – one of the first in the region and all part of the NSW Government's rural and regional mandatory seatbelt push. ABC magazine touched based to investigate how it's all hitting the ground.
As the third largest private bus operator in New South Wales, Buslines Group is a swift operator that continues to drive innovation across its business.
After taking over Ulladulla Buslines in December 2018, the company has been focusing on safety and a trial of a contactless payment system.
In addition to the 16 vehicles that were bought as part of the Ulladulla acquisition, the Buslines Group purchased a school bus fitted with seatbelts as part of the NSW government's mandatory seatbelt program.
Buslines Group manager Chris Moule says any future buses built for Ulladulla Buslines will be fitted with seatbelts.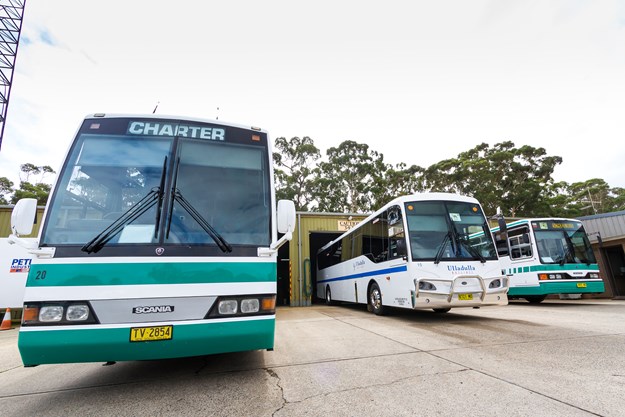 In July 2013, the NSW government announced that seatbelts would be mandatory, and standing would be phased out, on school buses operated in rural and regional areas within 10 years. In June 2017, a second announcement expanded the scope to all buses operating under rural and regional contracts in NSW through a combination of replacement  retrofitting.
"When we bought the company they had no seat-belted school buses at all, but had the first seat-belted bus in build at the time," Moule said.
"We've been building seat-belted buses for five to six years now and the response has been very positive."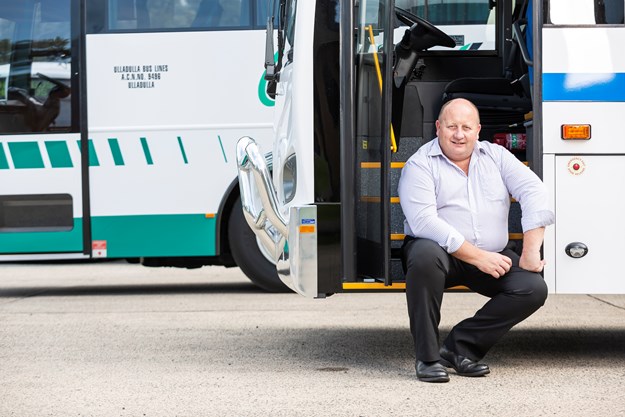 A RIGHT FIT
All of the Ulladulla employees were kept as part of the acquisition, which involved 16 vehicles and one depot.
A family business established in the early 1960s, it was a great fit for the Buslines Group, Moule explains.
"It came up for sale fairly quickly and a number of operators were made aware at a similar time that it was for sale and everyone put in their price and off we went," Moule said.
"We're the largest rural and regional bus operator in NSW and so when it came on the market it appealed to us.
"The buses are the same and the drivers are the same, it's just a change of ownership in the business. It was a fantastic family-run business since the early 60s; the Bray family had owned the business for 49 years. It is a great fleet and a very professional operation.
"The only significant change or benefit that we'll bring in is probably just bringing everything in line with our policies and procedures and the way we do things, which isn't all that different to how it was."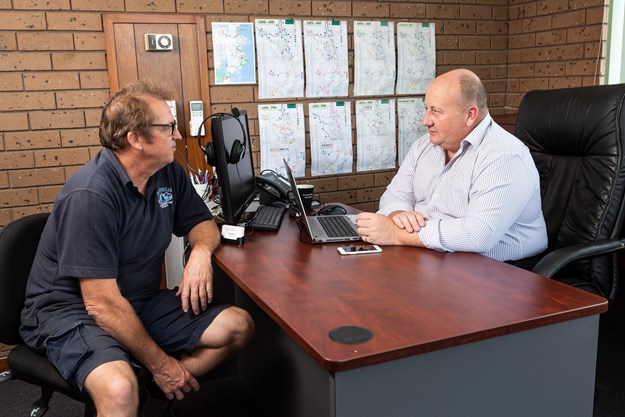 GAME-CHANGER
The Buslines Group is currently trialling school student Opal cards – a contactless fare collection system for public transport services – as well as trialling cashless fares.
Ulladulla Buslines was chosen to be the pilot tester of the trial, with the Transport for NSW department deciding early next year whether to roll it out and implement it.
"That's quite significant for us," Moule said.
"This is the first trial of school student opal cards outside the metro area and really the purpose of that is giving accurate data of how many students are travelling on the bus.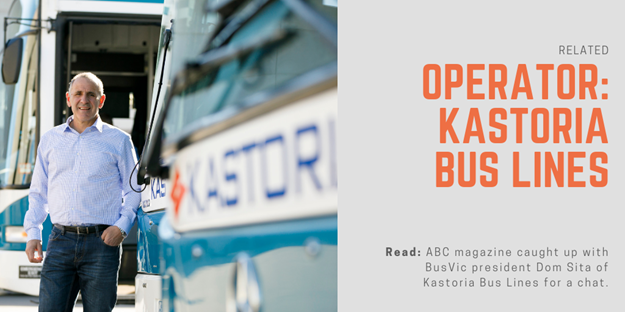 "The cashless ticketing is the first for rural and regional NSW, where people can have the convenience of tapping the reader to pay for their bus fare.
"So far it's been very successful; it's not massive numbers that are using the option in the trial, but we are heading into a cashless society very quickly," he added.
"I think it's a great step forward if it's successful; it just gives customers another option, another choice."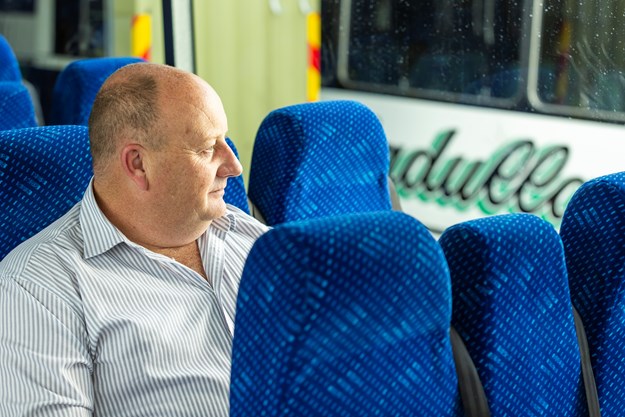 STAYING AHEAD
The Buslines Group stays on top of new trends by keeping an eye on changes in customer behaviour driven by technological developments, it explains.
By staying involved in its communities and talking to its drivers, the company prides itself on being on the front foot.
"A lot of people like to do a survey and you deliver that, but no one uses it. The survey doesn't always produce what people say they want, so one of the key things is to get out and about and see what's actually going on," Moule said.
"Feedback from your drivers is very important, especially in some of these rural areas where it's the same driver doing the same run all the time. They know the passengers and what their needs and trends are, so it's amazing what information you can get from your drivers that help you plan for future changes and runs in technology and how you will improve.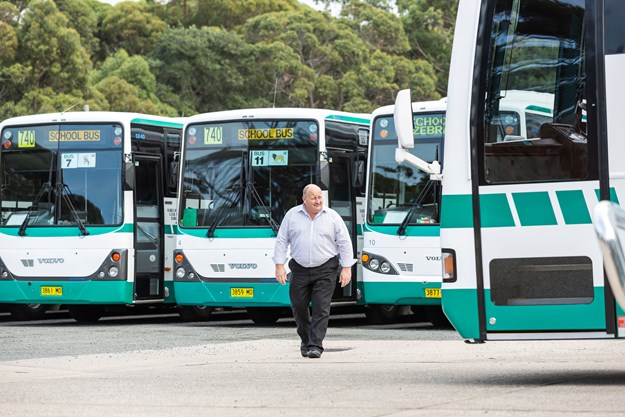 "Obviously we want to strive to improve services all the time and be the best we can be, as convenient we can be to the customer."
The impact of technological change is already evident within the business, with the company getting rid of its 30-year-old ticketing system over the past few years.
It has brought in a modern electronic ticketing system that has made it easy for the driver and passenger, Moule explains.
"There's a lot of reporting to be done around those numbers and better technology does that for us," Moule said.
"I think satellite navigation-type technology is coming fast and there's a lot of options out there, but that sort of stuff is improving nearly day by day as to what's available.
"I can physically look at the bus while I'm at the bus stop and see that the bus is two streets away from me, or live time tabling. That sort of technology is starting to make some really positive changes in transport."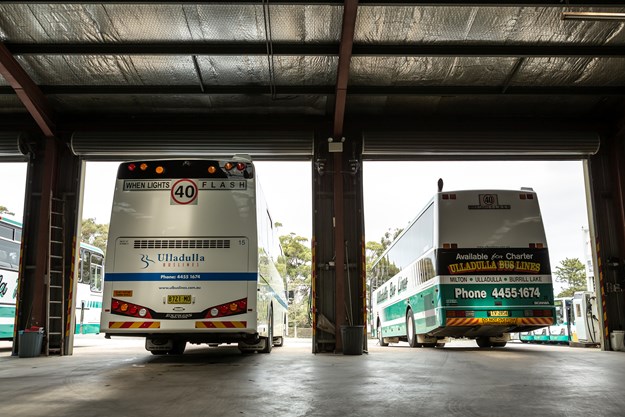 COMPANY CULTURE
While attracting drivers has never been an issue, training is paramount to create the right culture, Moule says.
The company has people of all walks of life apply for driving jobs.
"Finding people in the rural community is not that difficult; there's plenty of people out there, but the key to getting what you want your staff to deliver is good training and that's something we're very big on – face-to-face training and online training," he added.
"We have a very good training regime that helps … people to be what we want them to be; they're the face of our business every day and that's why training is so important."
The Buslines Group has close to 450 drivers, 380 buses and a total of 516 staff across the state. The majority of the Ulladulla fleet comprises B7 Volvos, including a couple of older Scanias.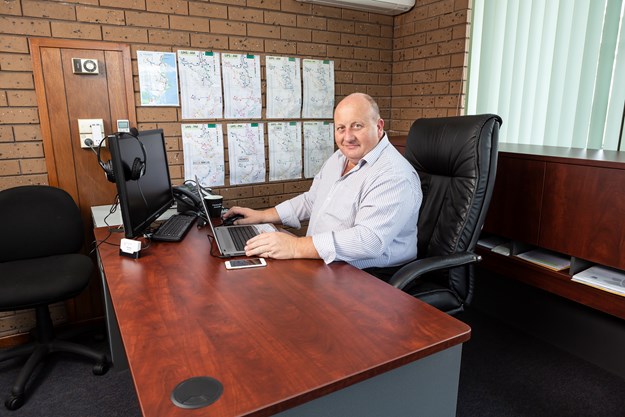 The group carries more than 15 million customers each year and operates in Ballina, Bathurst, Berrima, Dubbo, Forster, Griffith, Lithgow, Northern Rivers, Orange, Picton, Tamworth and Wingham in NSW.
The company was originally founded in 1926 by John Alan Gilbert, who later in 1943 acquired Tamworth's bus services and, in 1944, Berrima and Orange.
The company's vision is to offer a modern and versatile fleet supported by sophisticated monitoring systems and state-of-the-art service facilities.
People are the driving force behind Buslines; each operation has a professional team of drivers and mechanics and administration staff who are dedicated to serving their customers, it states.
When acquiring a business, the location means everything, Moule says.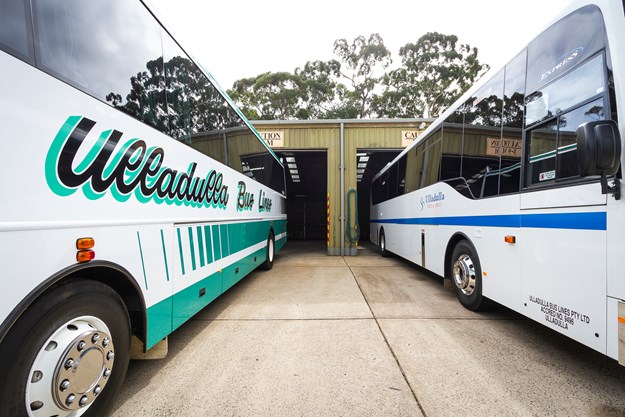 "One thing I look at when we take a business over is putting a bit of a mandate on a period of time for doing some initial training and bringing in our policies and procedures and how we do things," he explained.
"It's a challenge, but an enjoyable one: retraining and bringing people over to a different way of thinking from the previous business you had bought and watching that fall into place.
"Our retention rates for staff are really high in general, but we kept all the existing staff on and they are all settling in really well.
"So, it's business as usual for Ulladulla Buslines and everyone's happy."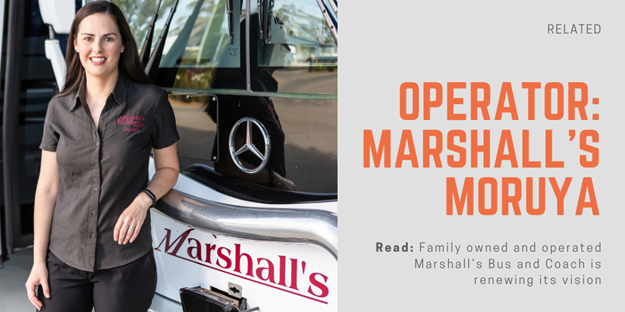 Subscribe to our newsletter
Sign up to receive the ABC e-newsletter, digital magazine and other offers we choose to share with you straight to your inbox
You can also follow our updates by liking us on Facebook.