IVECO HEULIEZ ELECTRIC BUS RECORD RUN: 527KM - ONE FULL CHARGE
---
GRANTED IT WAS under controlled conditions, but an Iveco-brand electric bus has travelled a massive 527km on one full charge, the company has announced.
The Heuliez GX 337 Elec performed its record run on the Iveco Magirus test track in Ulm, Germany. The 527 kilometres result was achieved by the full electric bus on a single charge – almost twice the best autonomy performances in the industry, the company states – and was certified by TÜV Südwest, the leading European technical certification centre, Heuliez confirms.
On the test track, the GX 337 Elec, "…delivered a performance without equal, demonstrating the exceptional efficiency and autonomy of the range with 527km driven over 12 hours on a single charge," the company states.
Rémy Foyer, directeur général délégué of the brand, said: "The record run of our fully electric GX 337 Elec is a further demonstration of the exceptional efficiency of this vehicle."
"This performance was achieved in controlled conditions, but it is backed up by the real-life experience of our customers in their operations.
"For example, at the end of August a customer's bus achieved 416km on a full charge, operating regularly on their line in Hafenlohr, in Germany.
"This is a ground-breaking vehicle that offers customers all the benefits of zero-emissions transport together with high quality standards, outstanding reliability and excellent performance," Foyer said.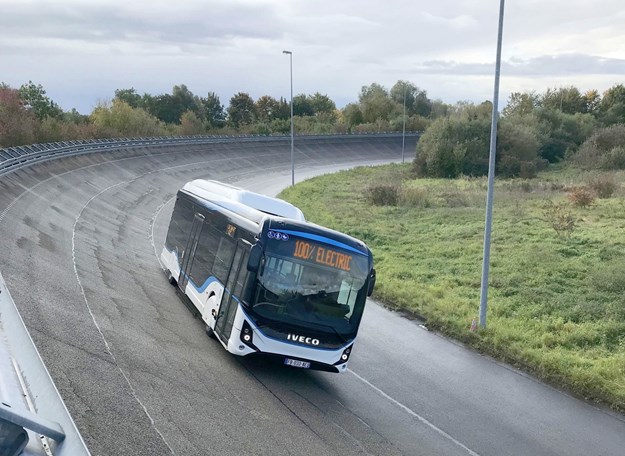 THE RUN
The optimised test was performed by a production unit of the 12-metre model in overnight charging version equipped with a 350kWh battery pack, Heuliez explains. The fully charged bus, fitted with summer tyres, drove at an average speed of 46.6km/h with no heating or air conditioning, it confirms.
The test took place on October 10, 2019, starting at 10:00am and was completed at 09:41pm in light rain and windy conditions, with temperatures ranging from 10- to 15°C. The test concluded with the vehicle having clocked 527km on a single charge, with 4 per cent electric power left in its battery, it's reported.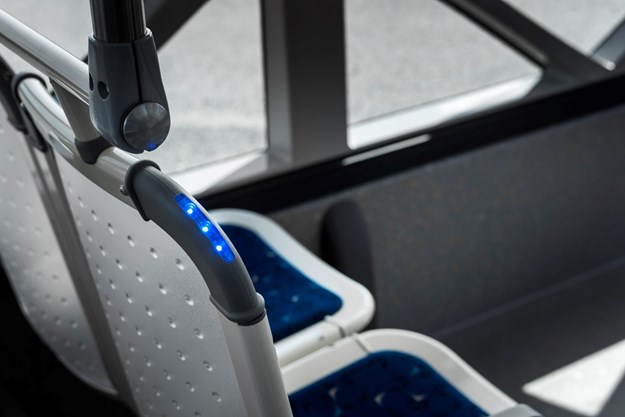 THE BUS
The GX 337 Elec is "…the most complete range on the market, offering a solution to match the specific needs of every customer with a wide choice of lengths (9.5-, 12- and 18-metre) and charging modes (slow overnight charging, or fast charging with a pantograph).
It also offers transport operators the advantages of flexibility and modularity to match their specific operating requirements with a minimum of constraints, and a supremely comfortable experience for drivers and passengers with a smooth ride and acceleration, and a spacious, well designed interior, the company states.
This range incorporates more than 20 years' development and manufacturing expertise acquired by Heuliez in electric mobility, it adds.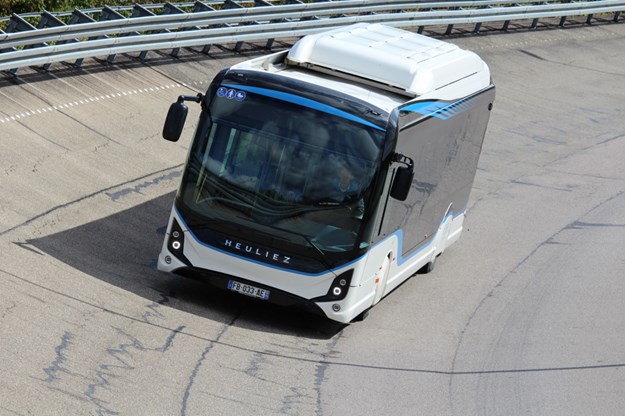 ABOUT HEULIEZ
Heuliez Bus was created in June 1980 in Rorthais, France, but its history can be traced to the beginning of the 20th century when Louis Heuliez, a cartwright in Cerizay, manufactured the first Heuliez coach in 1932, it states.
It first produced coaches, but then then during the 1970s the company focused its production on urban buses and it works with the main European bus and coach manufacturers. Heuliez Bus is now a brand of CNH Industrial.
CNH Industrial has 12 brands that make vehicles, three of which are Iveco, Iveco Bus and Heuliez Bus.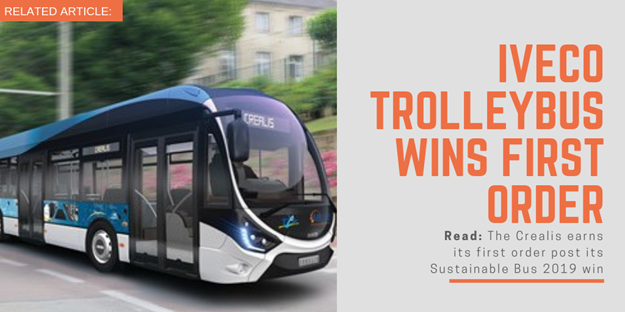 Subscribe to our newsletter
Sign up to receive the ABC e-newsletter, digital magazine and other offers we choose to share with you straight to your inbox
You can also follow our updates by liking us on Facebook.