ABC ISSUE 386 – OUT NOW!
---
With the premier events of the local and global 2019 bus calendar over, it's time to ask ... so where to now?
You know what the sign of a gifted public speaker is? Truth be told the answer involves more than a few, but one can't help admiring an erudite spokesperson who can rationalise all sides and angles of a range of topics to convince even those traditionally opposed to something that: "You know what? They've got a point."
It doesn't matter what it is, if you can give some thought to something and justify why you believe in something, or explain away how you've evolved to interpret something a certain way then … you know … I'm all ears.
Now, that doesn't necessarily mean people must then jump and down for you and drop their own interpretations on certain topics, mind you, but through – and as they refer to in that movie The Last Samurai – 'good conversation' there's definitely scope to better understand each other as human beings.
Forget beating each other over the head with clubs and randomly placed mammoth tusks like back in 'cavepeople' days – though that might make for one heck of a TV ratings reality show hit now if infused with juuuuuust enough Jerry Springer-type oomph (Hmmm just copyrighted that, so there!). Telling it like it is without over-the-top drama and ego-driven chutzpah is where it's at.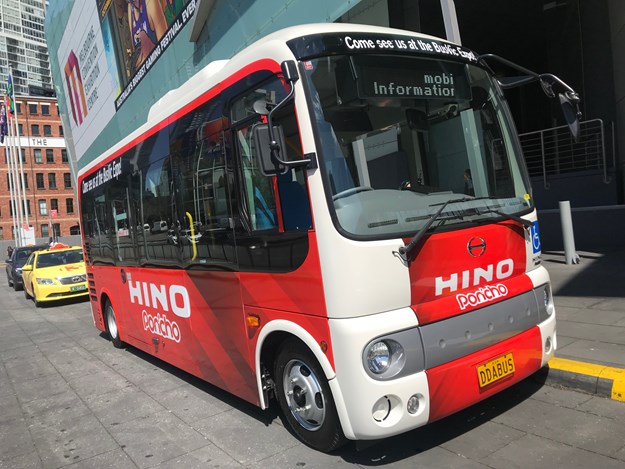 At the 2019 BusVic Bus Expo and Maintenance Conference held in Melbourne, recently, former Prime Minister of Australia John Howard did just that.
Addressing hundreds of bus-related people on the morning of the first day of the event, he tackled a range of topics with such calmly authoritative and reassuring foresight that no matter what you may have thought about such issues before, you were easily thinking "Hmm… I'm totally picking up what you are putting down."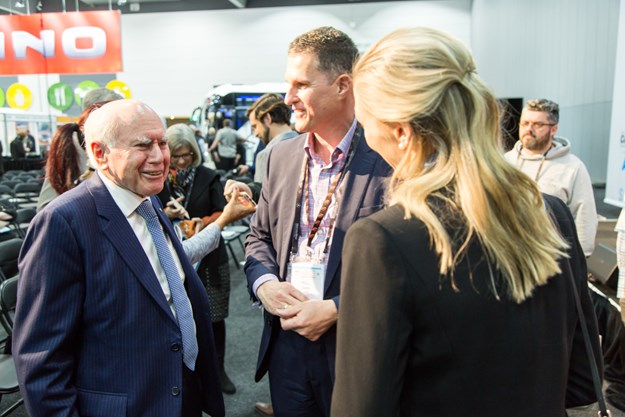 Not so much in a Jedi Knight 'mind trick' way was he openly and fearlessly addressing things like population growth, the Adani mine implications, cultural and race-based viewpoints of various sections of the global community and how it restricted our evolution as an economically responsible species (well, that's how I interpreted it), but as a now elder statesman with a forged-steel knowingness of fact and reason and a genuine goodness of intent that … totally obliterated any institutionalised (of all of us, how and why we may all think) political divides and 'tribal' mentality.
And this was at a bus event!
Like an arguably uber select selection of Australian politicians throughout history who can hold the respect of Aussies from all sorts of persuasions, it really was a pleasure to hear him speak.
And it's more of that type of brutal logic expertly, compassionately and responsibly delivered that this country needs.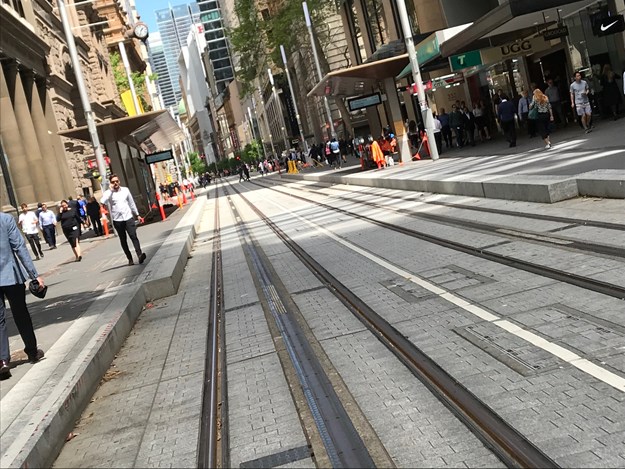 THE FUTURE OF BUS
One the way to the airport from Sydney to Melbourne for BusVic 2019 one afternoon I heard something weird. Actually, I didn't so much hear it but see it – as the tops of a new light rail vehicle (LRV) scythed past a semi-height brick wall opposite Central Station.
 This told me one of two things:
1. They are running, or final testing is near conclusion, and
2. They are pretty damned quiet.
For some reason I still think a fleet of bi-articulated electric buses, like the Hess AG ones now being run on an innovative e-bus way BRT in Nantes, France, or something like the CRRC 'painted-line-following' Autonomous Rail Rapid Transit 'bus' used in China should have been the more cost-effective mode to go for - but I totally understand questioning the spending of taxpayer dollars and connecting with cluey public transport and bus industry types to get the right options looked at, from a true forward-thinking point of view, is a wrong thing to do. My bad. Forgive me.
Like all good sheep, we should say the 'Baa-ram-ewe' password like our brothers and sisters in the movie Babe and keep eating grass when we can.
But seriously folks… In other cities I could only marginally appreciate how some people were getting injured by these things (like, 'pay attention, man!'), but now see the tracks and LRVs on downtown George Street and the amount of people glued to their phones while walking along and across it, and I fear it's just a matter of 'when'.
Canberra's already had a few incidences and the onus has ubiquitously been on pedestrian responsibility judging by various governments' pro-light rail safety videos, so just not sure how the NSW ones' 'watch out type' messages will translate – if they ever make it onto the telly? – given the more weirdly flippant approach taken in its videos. And what, no comments enabled on YouTube? A pity…
Light rail tracks are a hazard when wet for pedestrians at night maybe (speaking of which, should we have applied this type of stuff to the bits between the tracks for better night navigation when crossing? Would make for some wicked Insta snaps, in the least); cyclists needing to cross them on an angle; people needing to be attentive and cross at safe designated areas… It sure will be interesting.
When it was just road, perhaps people were just more instinctively aware of the vehicles on it and how to avoid it, death and injury statistics speaking. Fingers crossed it all works out.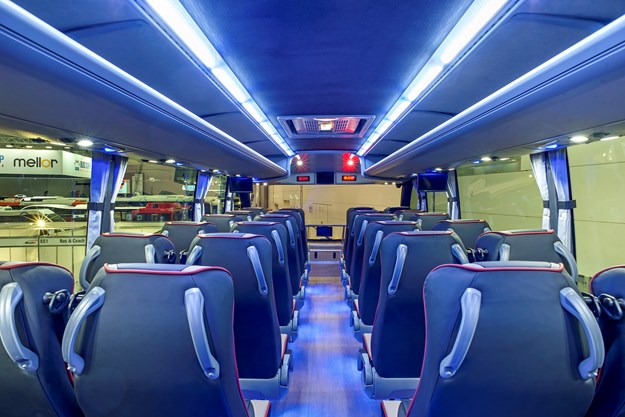 SHUT UP AND (DON'T) DRIVE!
Gracing our ABC magazine Issue 386 cover this time around is the divine-looking Bonluck DD3 double-decker, which was one of the new bus highlights at the recent Melbourne bus show.
Thankfully not in white, the high-end unit garnered a lot of operator interest from those who might just be looking for such a bus.
In only my second issue of ABC (No. 369, from memory) we had the luxury, tech-savvy purple Daimler Setra double-decker on that cover, which was well suited for the growing domestic European tourist market. Likewise, something like this Bonluck fits that mould here and if that helps operators get more people using coaches rather than their cars for weekend getaways with mates or the missus or vice versa, for that matter, then that can't be bad for us as an industry as a whole. Have a read about her from page 30.
Also this issue we visit Ulladulla Buslines (page 38) on the NSW South Coast to check out how some of its innovative initiatives are going – seat-belted school buses, cashless payments etc – plus also take a new Isuzu I-Bus Series 2 NQR 26-32 out (page 46) for a quick test spin.
There's the early coverage of our BusVic 2019 experience (page 54) and we head out to the second-annual BusNSW-Volvo Young Leaders Forum (page 22) – including night-time networking drinks in our pictorial (page 76).
Plus check out our Passenger Information Systems Guide for 2019, read about Scania's latest buses that debuted at the massive Busworld Europe 2019 show, and see the Toyota SORA fuel-cell buses that will be in action at the Tokyo 2020 Olympic and Paralympic Games.
Until the next thrilling instalment…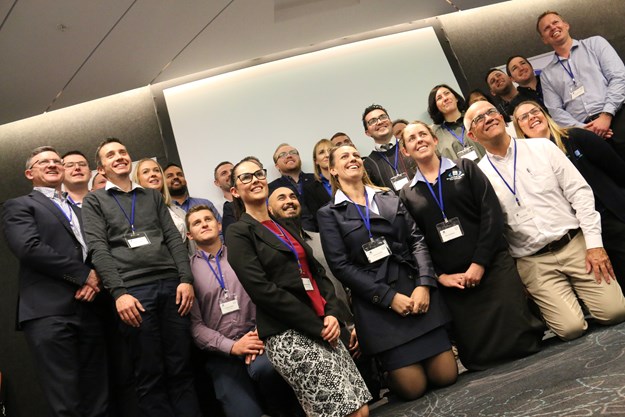 Subscribe to our newsletter
Sign up to receive the ABC e-newsletter, digital magazine and other offers we choose to share with you straight to your inbox
You can also follow our updates by liking us on Facebook.