UK WRIGHTBUS GOES INTO ADMINISTRATION; EX-WORKERS PROTEST CHURCH CONNECTION
---
MASS JOB LOSSES and protests from ex-workers given the perception millions in company funds were misdirected to a Wright Family-established 'church' have hallmarked the recent news UK bus manufacturer Wrightbus has gone into administration.
In what is being touted as another Brexit blow for Northern Ireland, on 25 September, 2019, appointed-administrator Deloitte confirmed 1,200 employees at Wrightbus had been made redundant, a massive low for the company and the local Ballymena, Northern Ireland, economy.
As reported by multiple media sources, Michael Magnay and Peter Allen of the professional services firm Deloitte were recently appointed as joint administrators to Wrights Group Ltd, Wrightbus Ltd, Wright En-Drive Ltd, Wright Composites Ltd and Metallix Ltd.
More recently known for producing the 'Boris (Johnson) Bus' – the 2013 modern 21st Century interpretation of a London Routemaster (New Routemaster) – and for globally being the first maker of a hybrid-electric double-decker, the above companies as a whole design and manufacture buses and related parts for the global market, including locally for the UK and Republic of Ireland. It was established in 1946 and the group's headquarters is in Ballymena.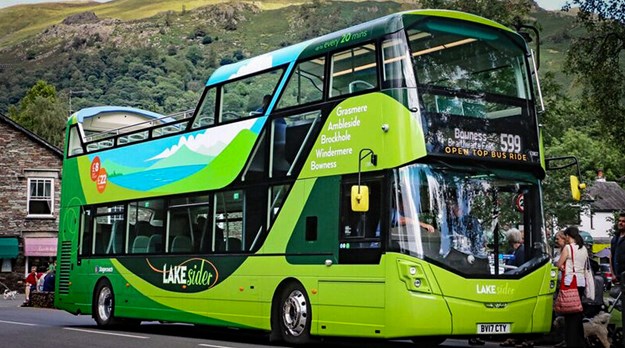 "It is bitterly disappointing for all concerned that despite extensive efforts over recent months it has not been possible to find a buyer who wanted to maintain the business as a going concern," said joint administrator Michael Magnay.
"We recognise the companies are crucially important employers in Ballymena, and this will be devastating news for those who worked there, their families and the town, which has already suffered from a number of manufacturing closures in recent years. We will continue to support employees through this difficult time.
"The joint administrators will explore all remaining options for the business and assets, and would encourage any parties with an interest to contact them," Magnay stated.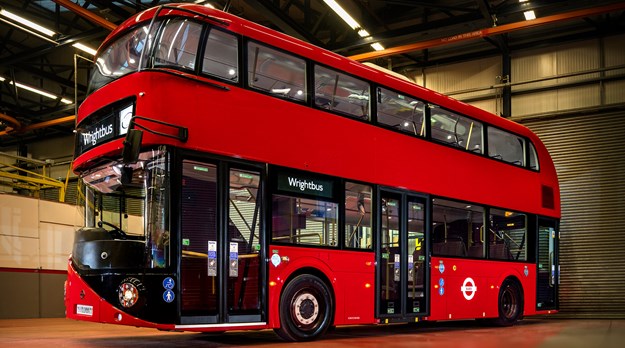 ONLINE PORTENT?
While news of the mass redundancies came as a shock to so many, arguably the writing was – if not explicitly then at least subliminally – on the wall via a Wrightbus online post dated 23 July, 2019.
Entitled simply A statement on behalf of Wrights Group Ltd., it read: "As Wrightbus continues to expand its global customer base, there is increased complexity to tailor our products to the climate, territory and operating characteristics of our diverse customer base."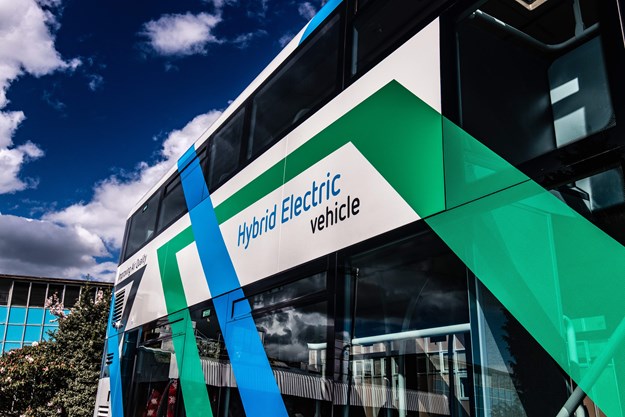 "To strengthen the company's ability to accelerate its development of these new technologies Deloitte is working with the company to explore the potential of bringing on board an investor. This is to ensure that the skills and talents of our Ballymena workforce continue to deliver cutting-edge transport vehicles to our customers near and far. The company continues to win new business and this is evident in the recent uptake of our zero emission fuel cell vehicles bolstering a strong 2019 order book," it explained.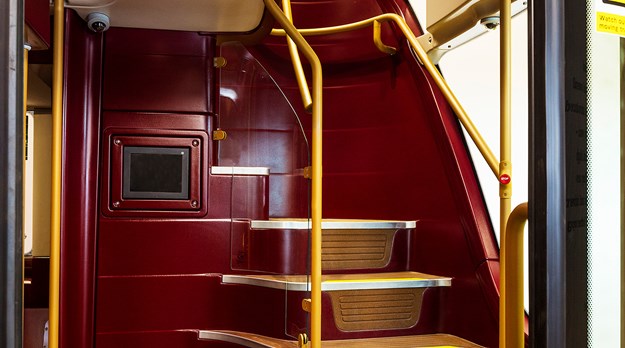 BUYER FALL-THROUGH
UK corporate advisor Company Rescue reports that in July Deloitte was hired to seek potential buyers for the company as it faced heavy losses from a period of financial downturn. At least £30m was needed as a capital injection, since the company had £15m annualised losses, it explains.  
"Darren Donnelly, former chairman of Irish transport group Retlan Group, had pulled out of doing [a] deal to save the struggling firm, its 1,400 employees and its supplying relations with Transport for London."
"Reports that Jo Bamford - whose father Lord Bamford is chairman of JCB - was interested in buying the firm came to nothing."
Just weeks ago Boris Johnson told the House of Commons that the Government would do all they could to ensure the future of the "…great UK company," it stated.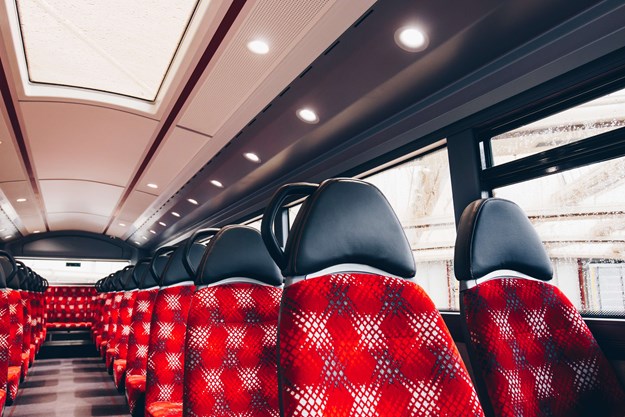 CHURCH CONNECTION
As reported on 29 September via the Belfest Telegraph online, company founder 92-year-old Sir William Wright apologised to around 500 former Wrightbus workers during a non-violent "Green Pastures" church protest.
As it explains, the church - which is linked to the son of Sir William: Jeff Wright - is, "…closely associated with the factory and its owners and sits on the same land."
It is believed the Wright parent company gave almost a third of pre-tax profit to Christian causes.
The workers lined the perimeter of the church and draped their work shirts on fences in the area, it states.
Questions have been asked about £15 million in donations to the Green Pastures charity from company dividends when the Co Antrim bus manufacturer was profitable.
The Wright family have blamed the collapse on global changes from diesel to electric buses, causing a drop in demand, it says.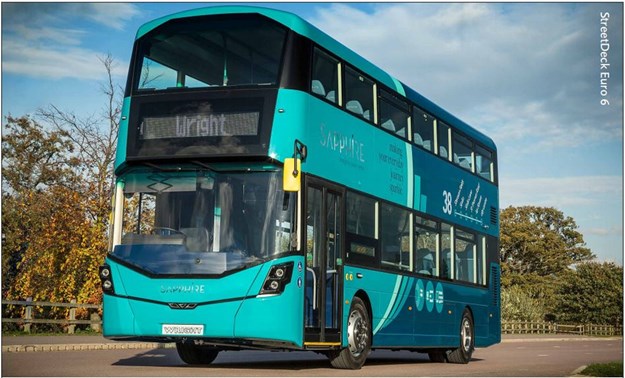 ABOUT WRIGHTBUS
Wrightbus designs and manufactures buses for the European market, including the United Kingdom and Republic of Ireland, it states.
Its product range covers all segments … from small and midi-sized buses to full-size single-deckers, double-deckers and articulated buses, and Bus Rapid Transit, it says.
The company explains that it is, "…capable of producing all of our vehicles with either Euro 6 diesel or alternative drivelines, including hybrid-electric, plug-in electric and induction power transfer."
"As well as our own complete vehicles we offer bodywork for leading chassis manufacturers including Volvo Bus," it stated.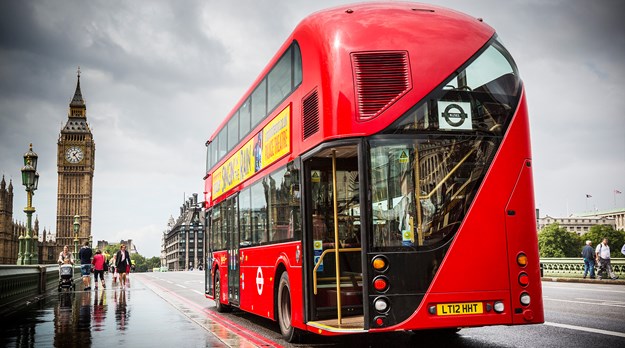 NEW ROUTEMASTER
A 21st century successor to the iconic Routemaster bus, the New Routemaster delivers style, practicality, passenger appeal and excellent environmental credentials, Wrightbus says. It is set to become a modern day global passenger transport icon, it claims.
The very distinctive double-deck bus is powered by the latest in hybrid technology and, as well as striking external styling, has a number of features including two staircases, a class-leading wheelchair bay and priority seating with space for assistance dogs, it states.
It also incorporates a modern take on some of the best-loved design elements of the Routemaster – such as grooved flooring on the stairs and entrances, lightweight bench seating and, most importantly, the "hop-on, hop-off" rear platform, Wrightbus boasts.
Subscribe to our newsletter
Sign up to receive the ABC e-newsletter, digital magazine and other offers we choose to share with you straight to your inbox
You can also follow our updates by liking us on Facebook.