SOUTH OZ ORDERS MINIMUM 340 SCANIA BUSES OVER 10 YEARS
---
BREAKING: Scania is set to supply a minimum 340 'cleaner' new buses to the South Australian Government's Department of Planning, Transport and Infrastructure (DPTI), it's been announced today.
In a move to help improve air quality and create jobs in the state, Scania – globally part of Traton SE, which is now majority owned by the Volkswagen Group - was selected as the successful tenderer, with chassis delivery starting from January 2020.
The fuel-efficient and low emission Euro 6-compliant Scania-powered bus chassis will be fitted with locally made bus bodies (via South Australia Edinburgh-based Precision Buses, ABC magazine believes). Deliveries will continue until 2030.
Additionally, Scania will supply a diesel-electric hybrid evaluation bus to DPTI late 2020, which will reduce (carbon) exhaust emissions by between 19-24 per cent with no loss of dynamic performance, the company claims. It is the same type of bus as the three that Geelong, Victoria-based McHarry's Buslines ordered recently: Generation II, K320 UB 4x2 Scania hybrids set up in right-hand drive.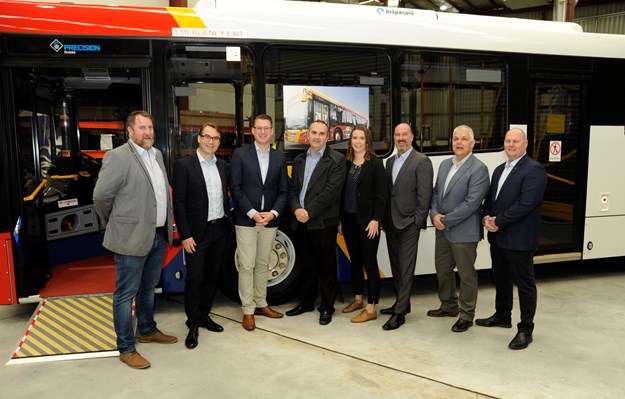 JOB OPPORTUNITIES
"Scania is very pleased to have been selected as the supplier of this new fleet of buses to the South Australian government," said Mikael Jansson, managing director of Scania Australia.
"The 340 new buses will join the more than 600 Scania buses currently in operation," he explained.
"Our company-owned branch in Wingfield will continue to add more job opportunities within the workshop and technical functions in order to service this contract over the next 10 years.
"Since the start of 2018, Scania Wingfield has increased staffing levels by 50 per cent, with further new hires expected in 2020.
"This new DPTI contract will help to underpin this employment growth and enhance job stability for our technicians.
"The addition of 340 new, clean Euro 6 buses over the next 10 years will replace older, dirtier vehicles, as well as increase the total number of buses and bus services.
"In turn this should encourage more customers to leave the car at home and take the bus, compounding the benefit of reduced exhaust emissions via the use of Euro 6-compliant buses," Jansson said.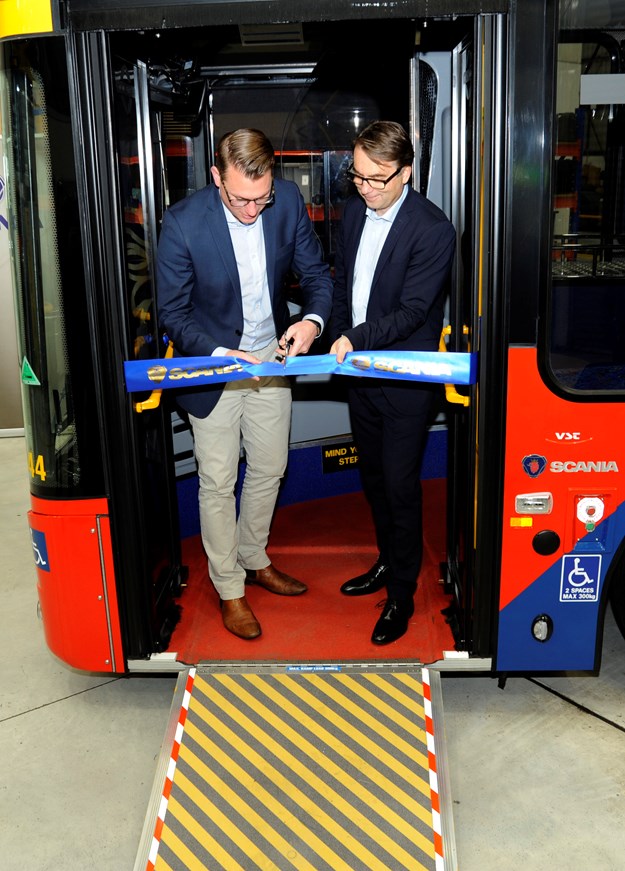 OPTIMUM FUEL USE 
"Our unique Scania Driver Training programme will also help to provide a smoother, safer ride for passengers, as well as helping to reduce fuel use and emissions at the same time," Jansson added.
"Globally, Scania is driving the shift towards a sustainable transport solution and here, in South Australia, the government is on board with us by unilaterally specifying Euro 6 emission standards, the cleanest available.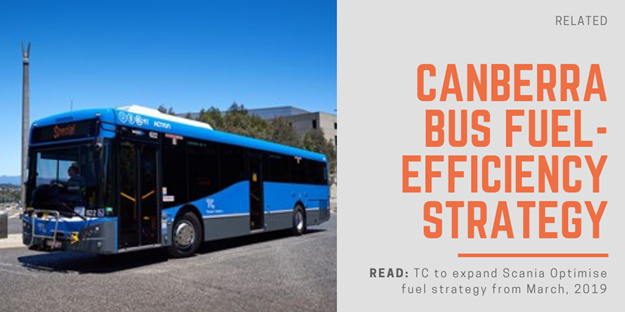 "Scania has been delivering clean and fuel-efficient Euro 6 emission compliant city buses into Australia since 2014 in a bid to help improve urban air quality.
"Continuing this theme, we are very pleased to be able to supply a diesel-electric hybrid-powered evaluation vehicle to DPTI next year, technology that has already been proven a success in Europe," Jansson explained.
SCANIA WINGFIELD GROWTH
In terms of year-on-year growth at the Scania Wingfield location, key points are as follows:
* In January 2018 staff numbers total 27, of which 14 are technicians;
* In September 2019 staff numbers total 40, of which 21 are technicians;
* By September 2020 staff numbers budgeted to total 47, of which 23 are technicians;
* Workshop hours sold increased by 18 per cent since January 2018, with further increases budgeted for 2020 and beyond;
* It's currently employing six apprentices with three more to start in January 2020, as part of an annual apprentice intake;
* Adding a second shift will allow the workshop to operate from 7.00am to 11.00pm weekdays, and until noon on Saturday;
* Scania training programmes are being introduced for all staff from apprentices through to management including sales staff, front-counter staff and technicians (This incorporates a Scania Future Leaders recognition programme), says Scania.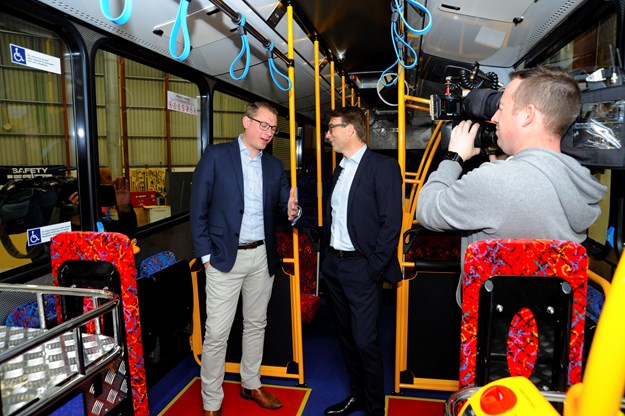 Subscribe to our newsletter
Sign up to receive the ABC e-newsletter, digital magazine and other offers we choose to share with you straight to your inbox
You can also follow our updates by liking us on Facebook.