'SILENT MODE' HYBRID BUS – WORLD DEBUT AT BUSVIC 2019
---
BREAKING: Scania has announced a global reveal of its new 'silent mode' Generation II hybrid bus, powered by a diesel-electric motor, at the forthcoming 2019 BusVic Expo and Maintenance Conference, to be held 1-2 October.
As the company explains, the Generation II technology allows the bus to drive solely on battery power with zero tailpipe emissions for approximately 4km and up to a maximum speed of 45km/h, depending on the operating conditions.
A Scania Euro 6 bus chassis with biodiesel compatible engine is to be on show along with a Scania Touring coach making its Victorian market debut, following its Australian launch in October last year.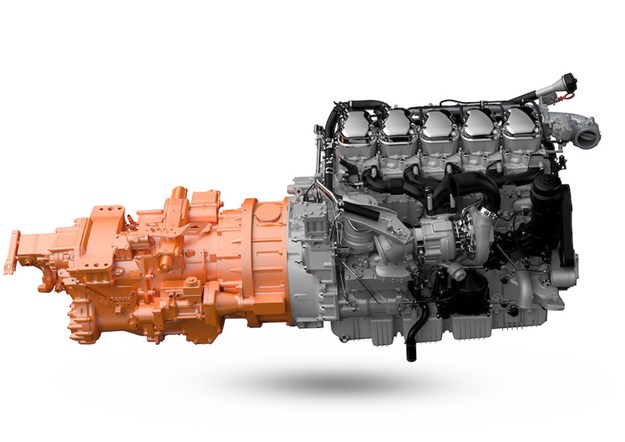 In addition, Scania says it is proud to present the chairman of Bioenergy Australia, Dr John Hewson, who will be a key speaker at the Scania stand, discussing how the disruptive forces of technological, environmental and social change will impact Australia's transport in the next decade, noting that these transformations are closer than we think they are - and in some cases happening now. His talk is entitled Evolution to Revolution.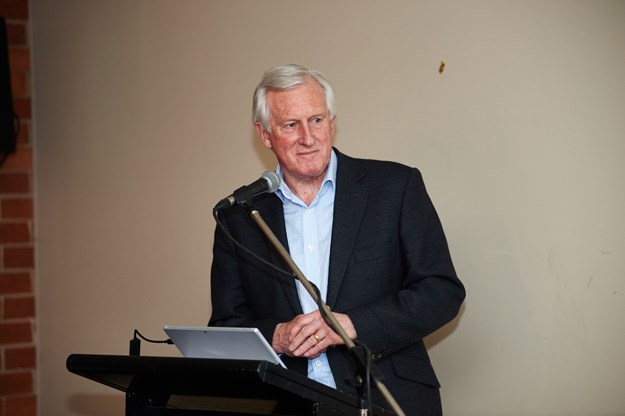 A further workshop will be delivered by Scania Australia's Sustainable Solutions manager Anthony King, where he will explain how Scania is 'driving the shift to a sustainable transport system' under the heading: Low Emission Vehicles – the Current and Future State.
The Scania stand will also host managers from the Scania Connected Services and Driver Services teams to explain the benefits of Scania's advanced vehicle and driver monitoring and mentoring systems, the company states.
Scania has also commissioned an artist to create a 6m x 2.7m mural during the course of the show, to commemorate the launch of the first Scania hybrid bus in Australia.
The theme of the mural will reflect Scania's sustainability focus and the introduction of Scania's hybrid technology into the Australian passenger transit landscape.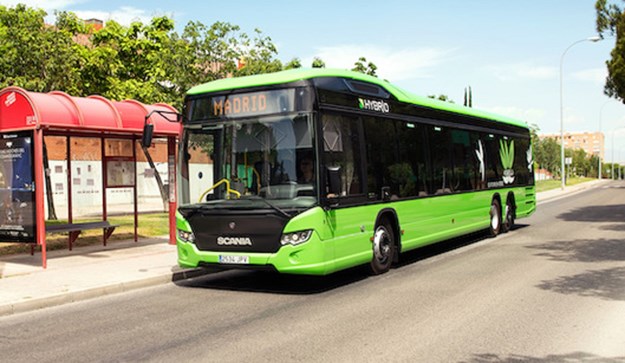 HYBRID REVEAL
The Scania K 320 UB 4x2 diesel electric hybrid bus marks a significant step in urban bus functionality and environmental benefits, it states.
Employing the 9.0-litre 320hp five-cylinder Euro 6-compliant diesel engine typically used across Australia, and famed for its torquey 1600Nm output, the hybrid further boosts its environmental credentials with a 177hp/1030Nm electric motor, both of which are seamlessly integrated with the Scania Opticruise transmission, says Scania.
The engine is compatible with up to 100 per cent biodiesel and HVO, which can help reduce CO2 emissions by up to 92 per cent, while the electric 'silent mode' reduces tailpipe emissions to zero - a significant step towards a cleaner environment, it states.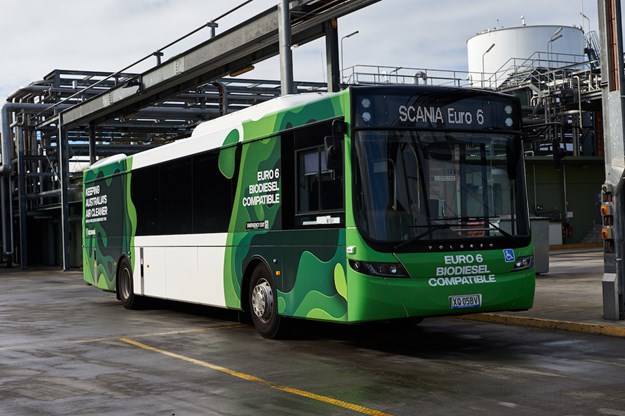 The Generation II hybrid uses its diesel engine to fully charge its batteries while in driving mode in just 30 minutes. Driving on battery power alone in 'silent mode' is ideal for arriving at or departing from bus-stops, Scania states. This allows for zero emissions and cleaner air in sensitive zones with a requirement for low noise levels, it adds.
Additionally, real-world driving performance in Europe has delivered savings of between 20 and 25 per cent in fuel consumption. Using the optional electric drive, further fuel savings of up to 10 per cent are possible, the company says.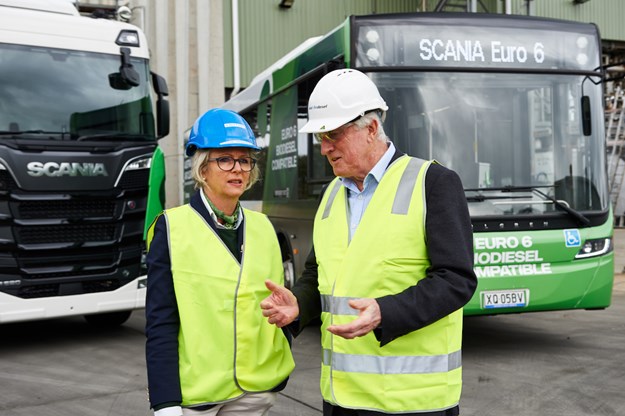 FIRST FOR OZ
The first diesel-electric hybrid Scania bus to be delivered in Australia will go to McHarry's Buslines of Geelong, Victoria, soon after the BusVic event.
This bus is fitted with an Express low-floor body and has 49 McConnell's Metro seats and can accommodate 13 standees for a total passenger complement of 62 including the driver, says Scania.
"Scania Australia is very excited to be the first global market to deliver the new Right-Hand Drive Generation II version of the diesel-electric hybrid that has been such a success in Europe," said Julian Gurney, Scania Australia sales director, Buses and Engines.
"The hybrid's 'silent mode' zero tailpipe emissions experience will be a revelation for drivers and passengers alike," he said.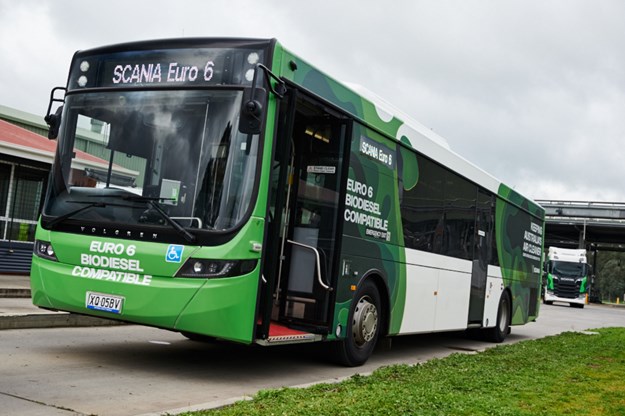 BIODIESEL CHASSIS, FUEL SUPPLY
Scania is also showing off its biodiesel compatible Euro 6 bus engine, which can be specified for most bus applications and which also reduces tailpipe emissions to a considerable degree, the company states.
"All Scania engines can run on 10 per cent biodiesel as standard, but the engine we have on display has been specified to run on 100 per cent biodiesel," Gurney said.
"In recent times we have signed memoranda of understanding with a series of alternative and renewable fuel producers.
"The MOUs will give operators confidence that should they specify a new Scania bus that runs on a low-emission alternative or renewable fuel, they will be able to access a secure and consistent fuel supply," Gurney  explained.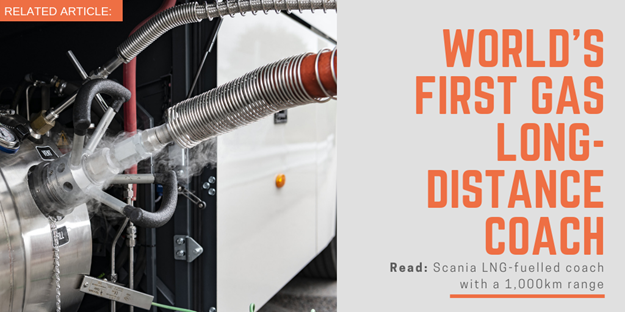 "In the past we have been active with ethanol and gas-powered buses, but with the increasing availability of biodiesel and ethanol - as well as compressed natural gas and liquefied natural gas - we see increasing interest in these fuels from the bus industry, both from a government fleet perspective as well as from private operators in urban, regional and rural areas," he said.
"Aside from the running-cost advantages and the reduced emissions, bus operators understand that they can make a difference to the environment, and specifically in urban areas, it is incumbent on all of us to do what we can to clean up the air where so many Australians live and breathe."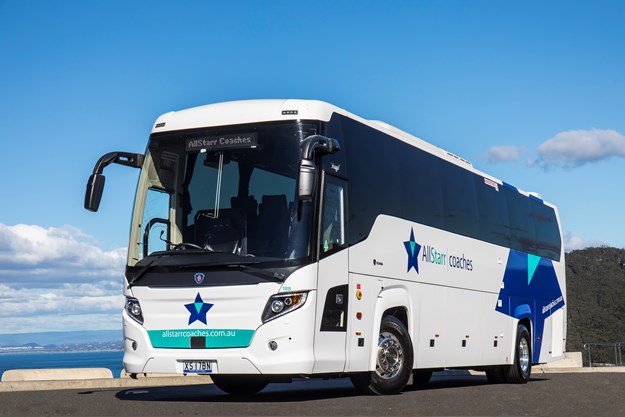 VIC DEBUT
Joining the hybrid bus and biodiesel compatible chassis on the Scania stand will be one of the new Touring coaches, marking the first time the new Touring has been seen at a bus show in Victoria. says Scania, following its Australian introduction at the BIC conference in October last year.
"The Touring has been a big success in Australia in a short space of time," Gurney said.
"We have met the market's demand for more luggage space and have provided a very competent, comfortable and fuel-efficient coach that is just as much at home on a regional school route as it is in short or long-distance touring.
"With a selection of engines and gear-change options, we can provide for most operator's specific needs, and all seating is Australian-sourced, meaning an operator can have their favoured supplier fit the seats they want, with capacity of up to 57 seat-belted occupants," he said.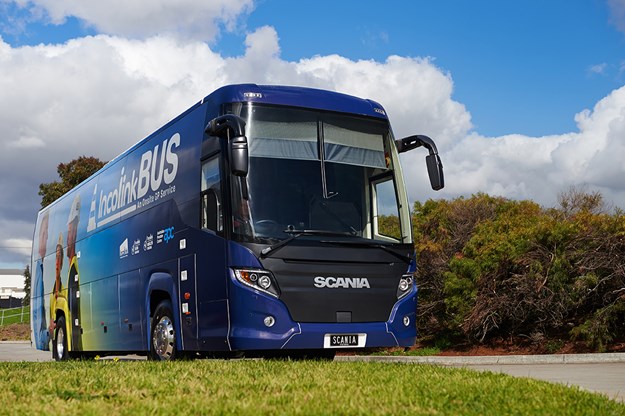 UPDATE:
ABC magazine can now confirm that the Incolink Scania Touring will be making a guest appearance on the Scania stand at BusVic. It will be there to promote men's health, but won't be doing actual testing.
Subscribe to our newsletter
Sign up to receive the ABC e-newsletter, digital magazine and other offers we choose to share with you straight to your inbox
You can also follow our updates by liking us on Facebook.