COMMUNITY SPIRIT – CLARKS LOGAN CITY
---
OPERATOR: Starting with just one vehicle, Queensland operator Clarks Logan City Bus Service has grown to 127 buses, becoming one of the state's largest and most successful route service operators.
Clarks Logan City Bus Service owners Reg and Yvonne Clark have come a long way since their farming days 43 years ago.
Wedged between Brisbane and the Gold Coast, the city of Logan – at the time a shire – had limited buses servicing schools.
Yvonne, who volunteered as a treasurer on the P&C at a local primary school, saw parents walk their children long distances to school each day, including having to cross the Pacific Highway (now known as the M1).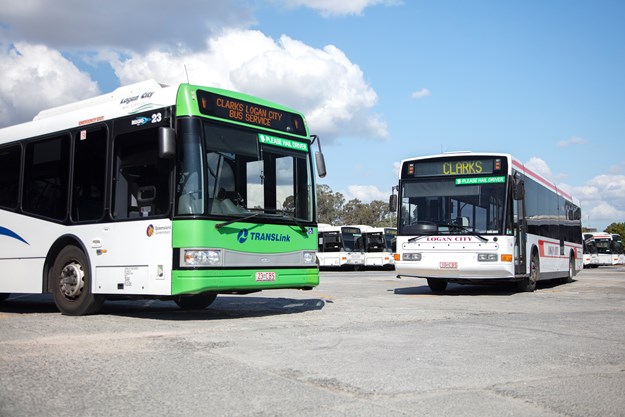 "We had mums walking 10km a day and using interstate buses to and from the school – pushing their prams across [the highway] with a baby and a couple of littlies – it was a disaster waiting to happen," Yvonne said.
"When the farm was sold, Reg only wanted a part-time job and that's why we looked at the bus.
"We enquired with the government about how we could solve the problem [of parents getting their children to school] and the figures did not stack up. 
"We then spoke to other operators who told us to apply for a permit to run the school service; shortly after is where it all began."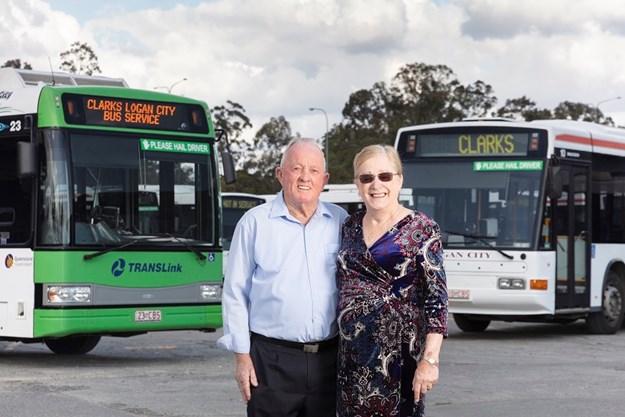 Keen to make their community safer, the couple started with a bus looking to earn $110 a week – which they exceeded in their very first week.
"We wanted to make around $110 a week – I know those dollars now seem a little silly, but in the first week we made $135 and we've been in the industry now for 43 years."
The couple grew the fleet to five buses within first year, and they were both driving.
From school runs to charter, the Clarks saw further growth when it took over Greenline Bus Service in 1987 in an effort to expand services to Brisbane City. Eight years later it purchased Rochedale Bus Service, linking residents with vital services.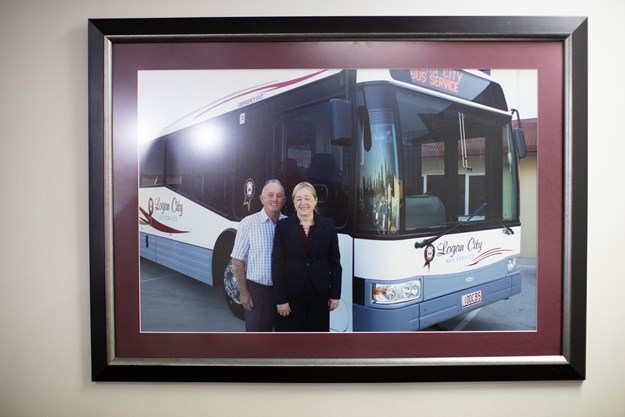 "When we bought Greenline it was a big part of our turnover; we did charter and long distance and we were more urban service operators and that's what we wanted to keep our main focus on," Yvonne said.
"The other issue was government had the attitude that charter was costing us money at the expense of urban service and we always said this was not the case. In 1997 we ceased charter work, allowing us to focus on our urban network, which was the best decision we ever made.
"We would never go back into charter and what it holds for the future I guess is up to the government and how they handle south-east Queensland."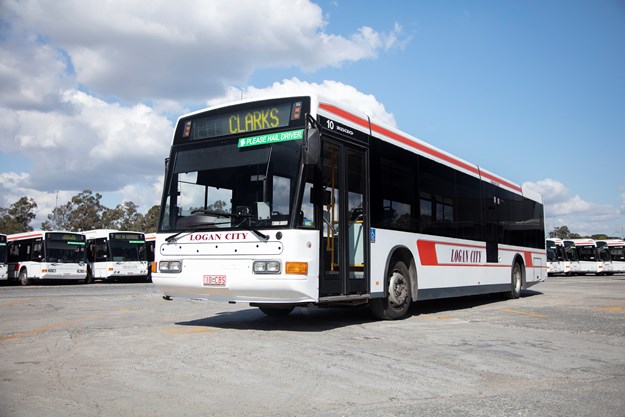 STRONG CONNECTIONS
A TransLink contractor, Clarks carries up to 20,000 passengers daily and has 200 employees.
With a focus on urban transport, Clarks turned to Volvo in 2003 and was the first to receive a low floor B12BLE.
It was the start of a long-lasting relationship.
While most of the fleet is Volvo, there is a handful of Mercedes-Benz buses and a Hino Poncho.
Finance and performance manager, and one of their three daughters employed within the company, Kaylee, says the business has had a strong relationship with Volvo for a number of reasons.
"As far as their product goes we've never had any issues and, if we have had, they've ensured that those problems have been resolved," Kaylee explained.
"The team at Volvo are very much on point as far as innovation and looking forward and making sure their product meets the requirements – not just for us but globally.
"We're very much interested in discovering where they're headed with their sustainability and electro-mobility."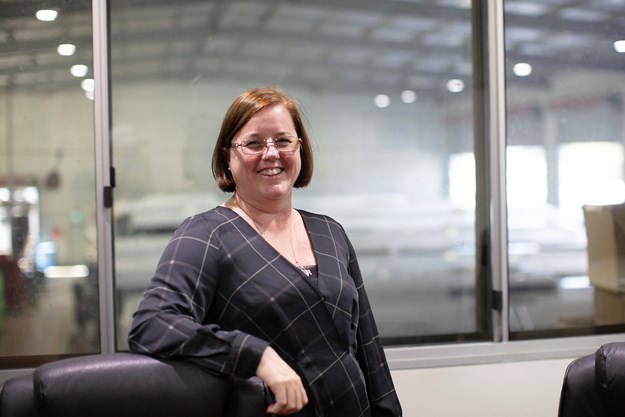 The last of our buses were upgraded to low-floor buses two years ago.
The life expectancy of vehicles is 20 years, with up to three buses upgraded each year.
"We're heading towards a tsunami of replacements over a very short period of time – in two to three years before they start to increase," Kaylee added.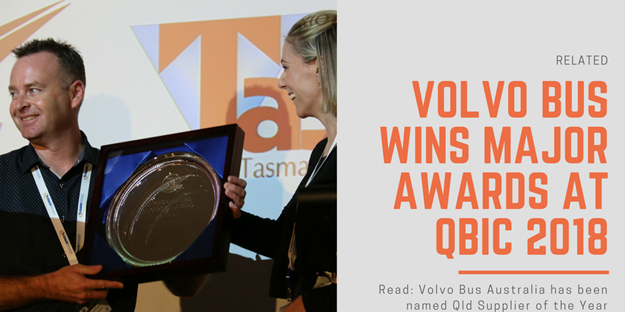 DRIVER SIDE
One of the biggest challenges the company faces is the traffic gridlock on the M1 freeway.
"Staying on time with our timetable is challenging; it's putting pressure on drivers to deliver on time and it does impact their ability to get in to work on time," Kaylee said.
"One day the driver can go out and have an amazing run through and the next day they might have a completely different experience where somebody has had an accident or there's unknown road works that's had an impact."
Despite this challenge, the business has a good recruitment process, with some drivers having been with the company for 30 years, she says.
"One of the unique things about Clarks is that it's still a family business and a business that looks after staff and treats them like family."
Ella Reid was named 2018 Queensland's top driver last year at the 2018 QBIC Conference, winning TransLink's inaugural People's Choice Award. She was one of 257 drivers nominated.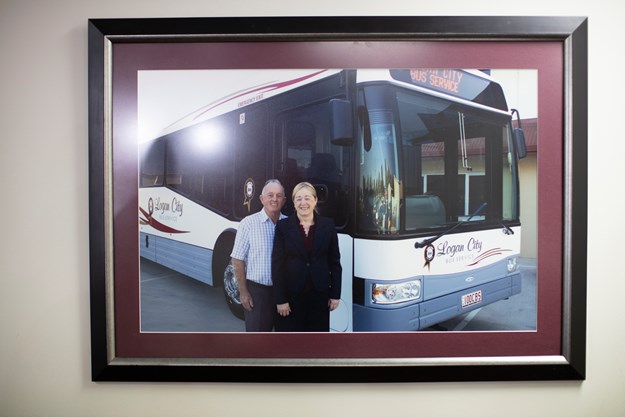 WELFARE AND SUPPORT
A firm believer in the wellness of its people, Clarks has partnered with the Queensland State Government in a domestic and family violence awareness campaign featured on their public transport network in the city of Logan.
The company also undertook a year-long mental health awareness training program to ensure its employees have the right support.
"It's about supporting our community – not necessarily passengers but drivers; making sure that their welfare is looked after," Kaylee said.
"It's about making sure our workforce is mentally healthy; the level of absenteeism is down as a result.
"It's through open dialogue that our employees know that they can come to us and ask for help, they can tell us what's going on and we will support them through that process."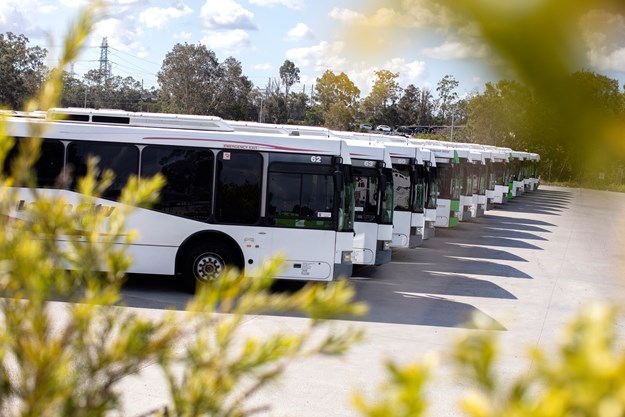 EVOLUTION
The Clarks' philosophy hasn't changed much over the years – except for its size thanks to the growth within the region.
"Logan City has grown from shire to city council, so I think it's the growth that has changed us; it's contributed to our fast growth," Yvonne said.
"We love our business and we love the people in Logan.
"What happens after our retirement is the decision of our three daughters – the business will be here and we hope they will too as we've put many years of hard work to bring it to where it is today."
SUDDENLY 30
Not only has Clarks been around for a long time, it's attracted quality staff over the years who have chosen to be with the company from the start, or have merely been in the bus industry for ages and brought that wealth of passion and experience with them.
One such Clark's employee is Jason Healey, The company's network planning manager, he recently celebrated 30 years in the bus game.
At 17 he started in the industry with Sunliner Express out of its Whites Rd, Manly Depot washing coaches. He's come a long way since then and worked in lots of areas within industry.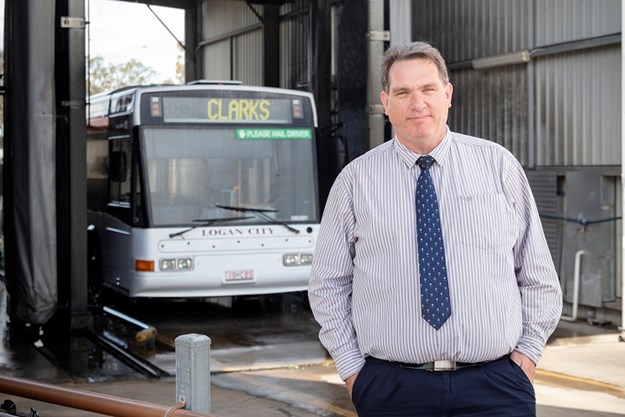 Some of his key achievements in the past 30 years are: 
•   Over 18 years with Sunliner-Bayside-National-Connex-Veolia;
•   A gap year travelling around Australia;
•   Three and a half years with Translink;
•   Over six years with his current employer, Clarks Logan City Bus Service;
•   30 years of bus-coach experience, driving local, intra-state and the odd interstate trip;
•   Driving buses with no power steering, crash gearboxes etc. – he says he loved them; more of a challenge to drive!
•   Buses he's driven include school, high-floor and low-floor urban coaches with two or three axles, double-decker coaches, open-top double-deckers and articulated buses;
•   More than 10 years of operational experience – looking after 150+ drivers and 120+ buses: allocation, charter, rostering and scheduling;
•   More than 10 years of network planning experience in South East Queensland with Translink and Clarks – timetabling, implementing service changes, route service plans for school and urban, service performance;
•   Queensland's youngest ever recognised bus driver at 19 years, achieving coverage on Channel Ten and in the Sunday Sun newspaper;
•   Second place – Queensland Bus Roadeo, Brisbane 2004;
•   Eleventh place – National Bus Roadeo, Brisbane 2004; and
•   Sixteenth place – National Bus Roadeo, Canberra 2006.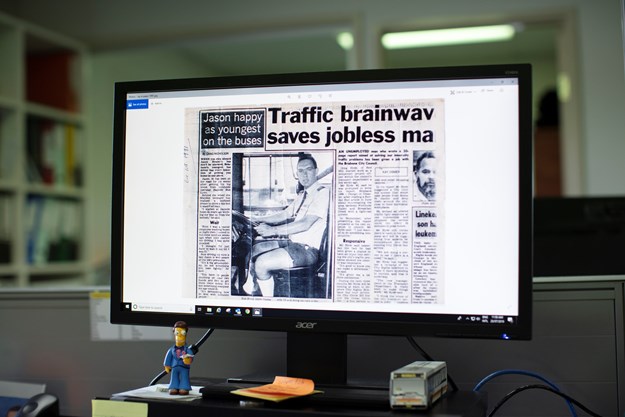 Healey says his all-time favourite moments in 30 years are:
•   His first ever bus driven on the road was Bayside Buslines fleet #85 – a MAN 16.280 six-speed;
•   Driving an Austral Tourmaster Coach for BHP in the Sydney 2000 Olympics – "Best 16 days of my career so far".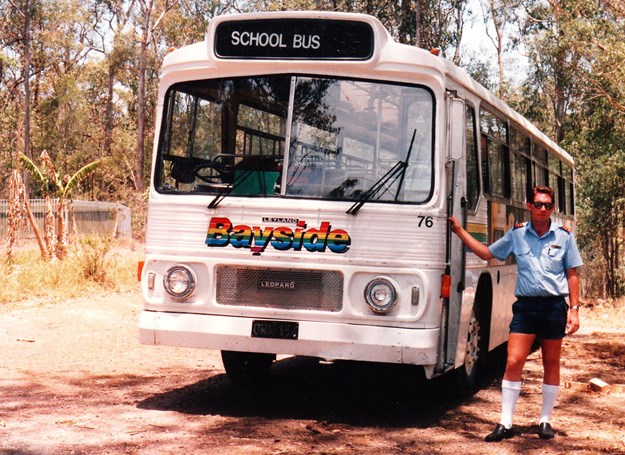 He added: "There are so many great people I have meet along the way in the bus industry. I do value our friendship and after 30 years it shows we work in the best industry!
"I'm aiming for another 20 years in the industry to make the golden 50-year anniversary.
"There is more on the bucketlist to achieve, though: drive a 14.5-metre plus a twin-steer three- or four-axle – or see what the future may bring," he explained.
"To all the people along the way that made it possible for me to follow my passion, thank you so much," Healey said.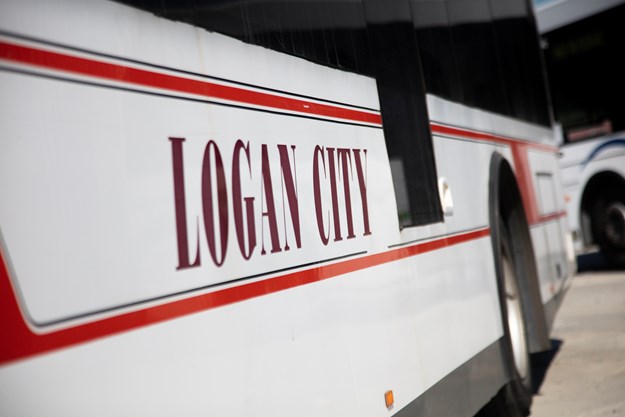 Subscribe to our newsletter
Sign up to receive the ABC e-newsletter, digital magazine and other offers we choose to share with you straight to your inbox
You can also follow our updates by liking us on Facebook.