ABC ISSUE 385 – OUT NOW!
---
By the time most of you read this the 2019 BusVic Conference and Expo will nearly be underway. Let the good times begin…
True story, you can't beat a good bus show.
Well … you can, but for the purpose of the exercise – and this being an actual magazine about buses, coaches and all that jazz – let's just run with the idea for a second.
Of all the cool events that pop up on the Australasian bus and coach calendar each year, there's something that little bit special when it's 'the big one'. Yes, the one with the exhibition part attached.
Not only are these fine spectacles 'bigger' for the very reason of needing massive floor-space to accommodate the many buses parked up undercover for all to see, but 'bigger' because it's the event used to showcase a stack of either new and debuting buses, or enhanced evolving versions of popular bus product we've already seen.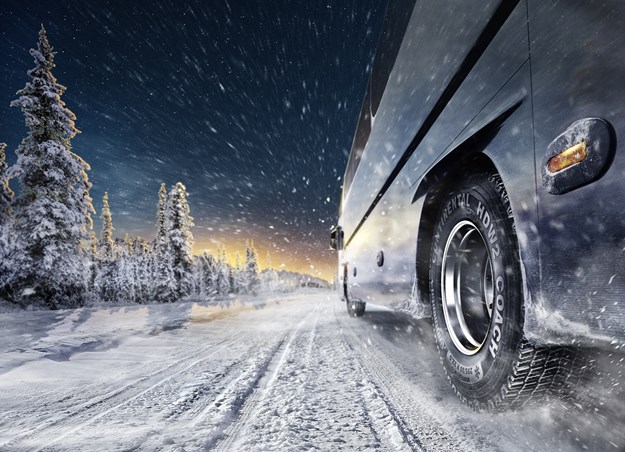 Manufacturers spend millions in R&D to create the safest, cleanest, stylish and most cost-effective buses and coaches they can – revealing them every few years or so. In a local market such the size of the Australian one in particular (oh, there will be plenty of our Kiwi cuzzies coming over for a look-see, don't you worry) it's all timed to coincide with the big one … and this time that's BusVic 2019.
In that context, with ABC magazine being the official media partner of the event, on behalf of (if I may indulge myself that liberty cheekily and on the sly. i.e. – no-one really reads this stuff anyway) the fine BusVic crew, putting on such an expertly presented show, I say a big welcome to you all. And good luck to the team.
It promises to be an amazing gathering and we, as I'm sure plenty of you have also, have been looking forward to it for quite a while. So bring it on!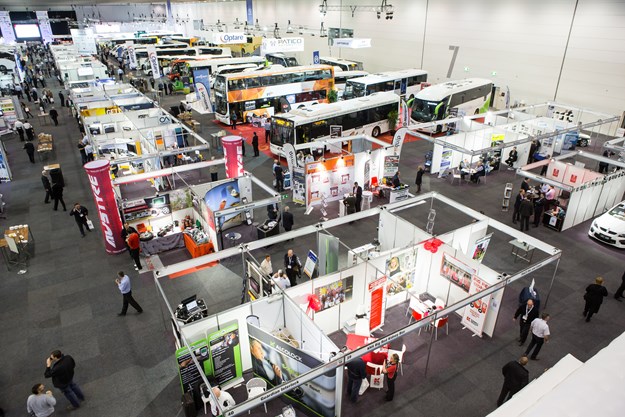 WHAT'S IN STORE?
According to BusVic insiders, some key features are: 
•   10,500 square metres of vehicle and equipment exhibition space, as well as trade exhibition booths;
•   Technical and management conference sessions delivered within the exhibition. Subjects include: panel maintenance and replacement, air conditioning, collision avoidance, fuel, retrofitting, fire suppression, tyres and graffiti – with the latter meaning the removal of, not actually how to go about doing it, of course (many of us are already pretty dab hands and crack shots with a modellers paint brush, some water colours, a $2-shop colouring book and three-quarter used crayons found down the back of the sofa);
•   Management areas include: the changing mobility landscape; maximising technology and connected buses; managing an ageing workforce; and casual employees;
•   Keynote speakers will be former Prime Minister The Hon. John Howard (on Tuesday 1, October), and then cricket legend Steve Waugh (on Wednesday 2, October);
•   In terms of glitz and glamour there will also be the 1,400-strong industry gala dinner on the Tuesday night in the Melbourne Room at the Melbourne Convention Exhibition Centre (MCEC), where entertainment includes The Voices supergroup (Taxiride's Jason Singh, Boom Crash Opera's Dale Ryder, entertainer Rob Mills and Choirboys' Mark Gable), plus comedian Mary Coustas ('Effie'). 
Plus there'll be a whole stack of other enthrallingly cool bus things to see and do. And what and where might those be? I'm glad you asked…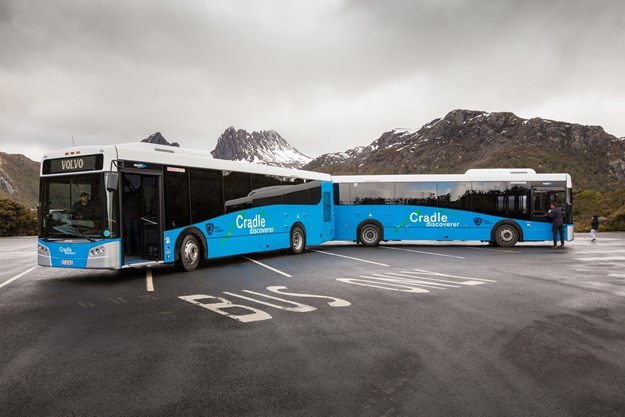 SPECIAL EDITION
Right about now you may have noticed that the printed copy of ABC magazine this month – yep, the one you are holding probably – looks and feels a little different for the occasion.
Firstly, no staples on this one. Can you feel the love? We are perfect bound, baby! That's mag talk for a sexy spine along the side, so invertebrates the world over – that's your octopuses, squids, jelly fish and lobsters – might be pretty jealous of you right now. Just sayin'. And you're welcome.
We are also at a bumper 124 pages cover to cover this month (our biggest issue ever, I'm told), and that's namely so we could fit in our Mini Directory for the show. Here you'll find a listing of all the exhibitors and their stand IDs, plus a map to show where they are; you just have to twist it 90 degrees and scope it out. If that's not doable, maybe ask someone to hold it for you on an angle as a favour while you plot your A to B to C etc. 'Simples'.
The rest is a brief summary of just some of the companies at the event keen for you to come see what they can offer your bus business – be it new buses launched or exciting, innovative tech and services that might just come in handy. Too easy! Who knows what you'll find?
As for the rest of the issue, we've got plenty of things you just might like.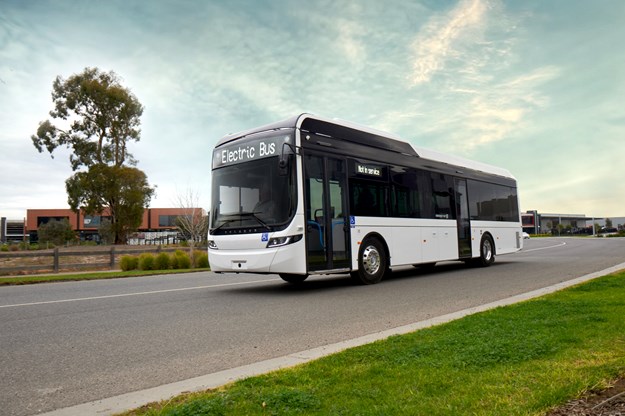 IN THIS ISSUE…
Gracing our cover is the new electric-chassis-ready bus body from Volgren. A true sign of the times - given the industry acknowledgement (you know, the thing governments will take another 20 years or so to seemingly go anywhere near truly acting upon) that electro-mobility is here now and here to stay - the Optimus e-bus body prototype is on a BYD chassis and works a treat, from what we can tell. Heck, we might even get a steer of one soon, too – fingers crossed. Stay tuned...
It's a project a minimum five years in the making, so full credit to Volgren for appreciating and anticipating future industry bus changes and getting ready for it. Check it out on page 64!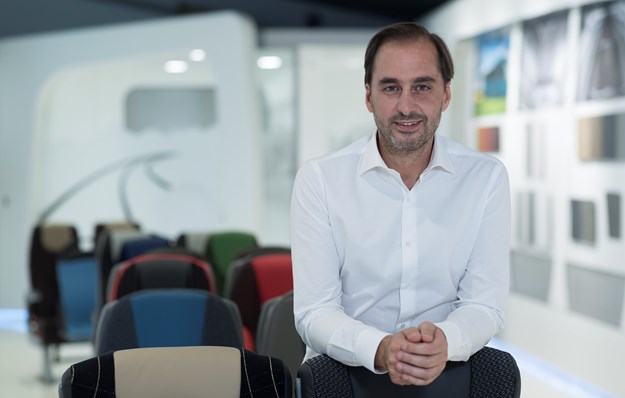 Also inside we have an exclusive interview with new Irizar Group CEO Rafael Sterling speaking to us directly from Spain (page 58); we visit award-winning operator Clarks Logan City in Queensland (page 36); we test drive one of six NZ export-ready Bustech VST airport shuttles on MAN A95 chassis (page 42); take a look at Volvo's Cradle Mountain hybrids in action (page 54); and have a bit of a laugh with the fine folk at the recent BusNSW Conference gala dinner party in our pictorial (page 116).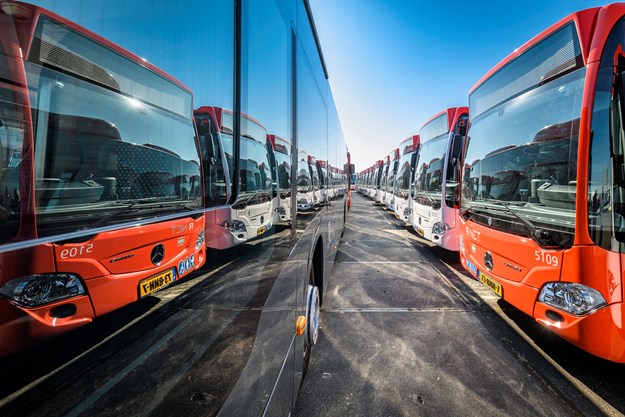 Oh! And there's full coverage of the big industry news we broke about Denning Manufacturing being bought out by the Custom Bus Group, recently, too (page 8).
Now, like those cheesy '80s late-night TV infomercials used to, we could say: "But wait, there's more…" - but we won't! Not because there isn't and we'd be under some legal obligation to ensure there was to justify saying so, but because there really is a heap of other cool stories and titbits for you to sink your show-going teeth into. So there! ;)
But seriously folks, if you are at the show please do come say hi to us at the Bauer Media stand (SS57).
And if not, then as always ... until the next thrilling instalment…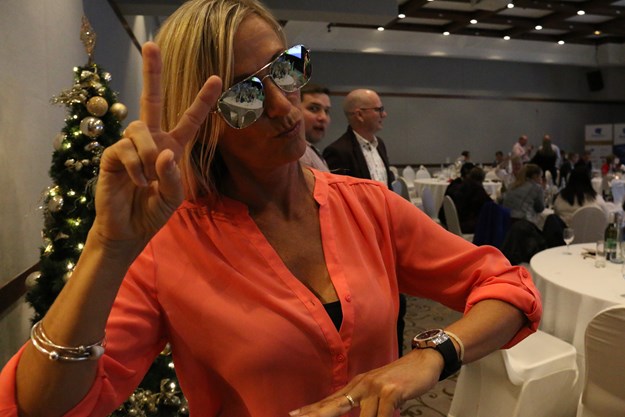 Subscribe to our newsletter
Sign up to receive the ABC e-newsletter, digital magazine and other offers we choose to share with you straight to your inbox
You can also follow our updates by liking us on Facebook.