SECRET MEN'S BUSINESS - INCOLINK SCANIA 'CANCER BUS'
---
Prostate cancer isn't exactly the phrase you might read in a bus magazine every day – but that just might be part of the problem. Incolink picked up a new Scania Touring for some modification to help serve its worthy cause: men's health.
Certain things men will be happy to discuss or even boast about. Why their sports team won, who has the faster car, the larger boat, the better house, and even the bigger … well, you can fill in the blanks here. Yet when it comes to cancer, things can be a little different.
There may be no real proof of this – call it more of a hunch – but for many, many years men of all ages, races, shapes and sizes had a better chance of openly discussing smoking and sunburn and what Michael Douglas had said he'd been up to when it came to the topic of how they could get cancer. Even the ones who had those types probably felt more at ease talking to mates and family about their treatments and their need to stay alive.
Yet two that come to mind that were arguably chatted about a little more secretly and sheepishly were testicular and prostate cancer.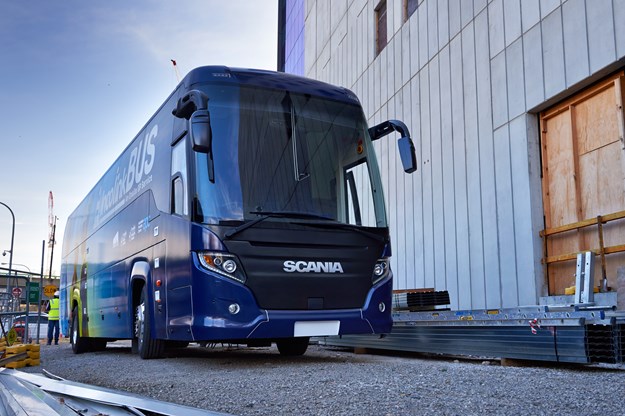 Unfortunately, for many men, such things are not easy to talk about, if at all – and for many of those who choose to remain quiet it will often prove too late.
Husbands and fathers and brothers and cousins, teammates, workmates, best mates and school friends – many have lost their lives because they either didn't know what to look for or, if they did, they may have gone for a check-up too late.
To avert that in future and to save as many men from dying from prostate cancer in particular, Victoria-based Incolink – Australia's oldest and largest manager of redundancy entitlements for workers in the building and construction industry – in partnership with the Australian Prostate Centre, has taken a proactive step in the screening process for the disease and it has employed the services of a bus to do so.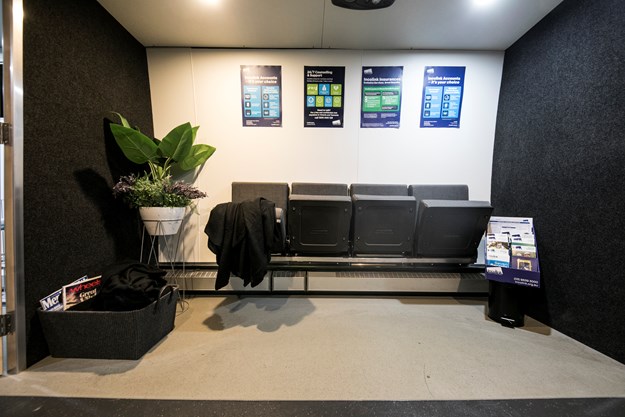 MOBILE CHECK-UPS
Recently, Incolink publically debuted its new Scania bus – fitted with two fully equipped consulting rooms and a waiting room – as it launched a programme to undertake cancer checks for Victorian construction workers, with the mobile health service particularly targeting prostate cancer. The fitout work was done by Chris Vevers and his outstanding team at RoadTrek, in Craigieburn.
Lauren Truefeldt, project manager at the Australian Prostate Centre said: "Chris Vevers is the director of the business and he and his team have been integral in delivering this wonderful initiative."
"It goes without saying, from bus design to build completion, RoadTrek has worked tirelessly with the Australian Prostate Centre and Incolink, and guided us every step of the way to achieve the Australian first build that will have such a positive impact on so many men and their families."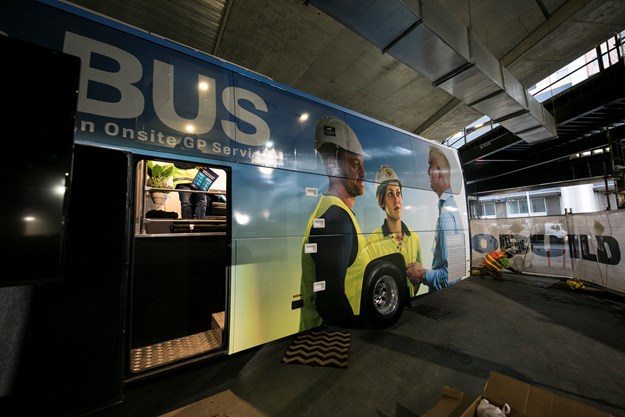 The unique and noble bus service is to be funded and run by the construction industry's redundancy fund Incolink and aims to tackle the rate of prostate cancer among men in construction, among other health issues.
As the organisation explains, prostate cancer is the most common cancer diagnosed in Australian men (excluding non-melanoma skin cancer), and the third most common cause of cancer death. Incolink has partnered with the Australian Prostate Centre to promote awareness and early detection of the disease, which is diagnosed in over 20,000 Australian men each year (55 men are diagnosed with prostate cancer every day – around 3,500 of whom will die from the disease each year, says the APC). 
The mobile health bus – staffed by two GPs and a nurse – will visit Victorian and Tasmanian construction sites giving workers free health checks, including a PSA blood test that may indicate the early stages of prostate cancer. It will also test for cholesterol levels, blood pressure, BMI and diabetes.
REGULAR ASSESSMENT
Incolink CEO Dan O'Brien says the bus would play an important role in improving construction workers' health and wellbeing, with the organisation committed to ensuring workers are fit and healthy, as well as safe on-site.
"Too many Australians, particularly men, put off a trip to the GP because they're too busy or just not keen to discuss their health issues," he said.
"Being regularly assessed for key risk factors is crucial to preventing a range of health problems and giving patients the best chance of a healthy life through early intervention measures.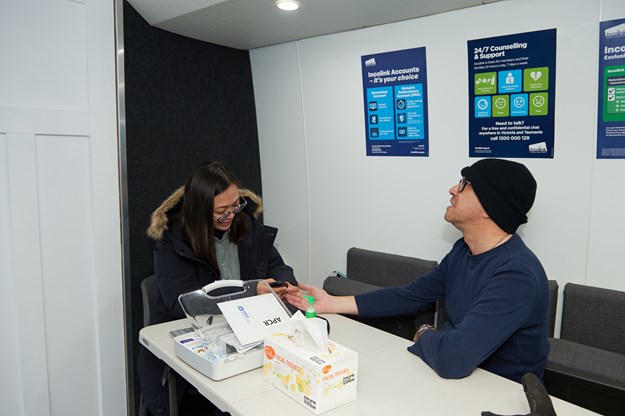 "A stable and healthy workforce is the best foundation for a productive workplace. That's why we're bringing the GP's clinic to our members, making it easy for them to have a chat with the doctor and get checked out for these important health risk factors."
Last year Incolink launched its innovative suicide-prevention programme called Bluehats to help workers doing it tough by providing someone to talk to on-site.
O'Brien says the health checks would be voluntary and confidential, while helping put workers in touch with other support services when needed.
"Seeing a GP or nurse is often the first step in talking about something that's been bothering you physically or mentally," he said.
"Incolink Health Checks can help provide peace of mind to workers, or deliver an early warning to consider lifestyle changes or seek further advice."
The Incolink Bus will ensure construction workers – many of whom may be reluctant to visit GPs or struggle to find the time due to family and work commitments – have easy access to these checks.
The PSA (prostate specific antigen) blood test can help detect prostate cancer by measuring levels of the protein PSA, and is recommended for men who display other symptoms of prostate cancer such as frequent or painful urination.
The bulk-billed mobile health checks are offered at no cost to workers, with Incolink funding the program as an investment in healthy worksites, it states.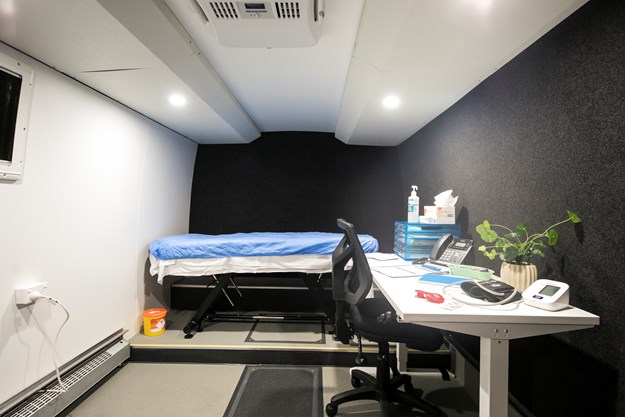 SCANIA INVOLVEMENT
When ABC magazine contacted Scania for comment on its involvement, a spokesperson stated: "Scania is delighted to assist in the provision of a vehicle to Incolink, given the importance of the work the medical staff will be doing.
"The Scania Touring is well positioned for this role, being able to be fitted out for this application very rapidly, and providing a large amount of luggage capacity for all of the systems and gear the bus has to carry.
"Because Scania carries stock of the Touring for immediate delivery, we were able to get the Incolink bus onto the road very quickly," they explained.
As Incolink says, "The Incolink Bus is designed to enhance our existing health checks model by adding prostate screening and bringing general practitioners into the programme. The Incolink Bus is custom designed to deliver these new-look health checks, as well as skin checks to construction sites around Victoria and Tasmania. The introduction of a mobile, purpose-built solution will make it much easier to deliver health checks on a job site."
BESPOKE FITOUT
RoadTrek is a family owned and operated business, catering for the specialised needs of the Victorian Bus and R.V. industries since 2006, it states. Designed as a one-stop complete service shop, RoadTrek enjoys the benefits of a 'nationwide spare parts network', as well as a modern workshop fully equipped to cater for even the largest of repairs and refurbishments, it explains.
According to the company it takes up services that include repairing buses, motorhomes and caravans.
Whilst it specialises in maintenance, conversion and repair, it also has the capacity to service a range of other vehicle types including trailers and most trucks. Its modern facility has 3,400 square metres of space, 14 vehicle bays, and an on-site spray booth.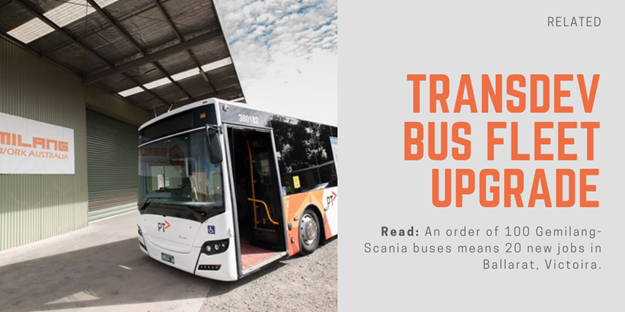 ABOUT INCOLINK
Incolink is Australia's oldest and largest manager of redundancy entitlements for workers in the building and construction industry, having provided a safety net for construction industry workers in Victoria since 1988, it states.
Incolink is a joint enterprise of employer associations and industry unions – bringing workers and employers together in partnership to address industry problems, it explains.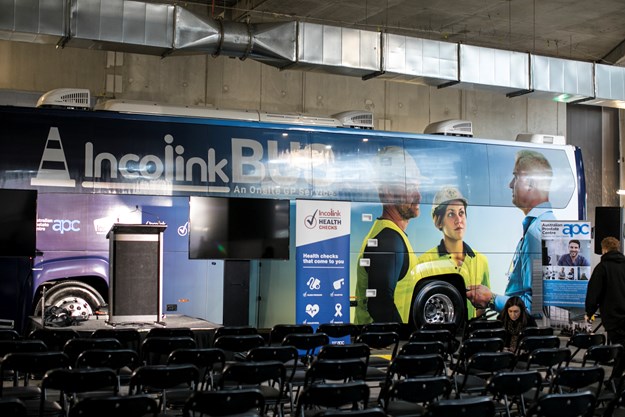 Workers' funds are entrusted to it by more than 3,500 employers. It is a respected part of the industry, with more than 82,000 members spanning specialisations including commercial building, construction, plumbing, transport, mechanical services and manufacturing, it says.
Incolink's core value proposition is the administration of redundancy funds, portable sick leave and income protection insurance schemes for members. Every year, Incolink provides thousands of services including; 'Bluehats' suicide prevention, problem gambling education, alcohol and other drugs preventative education programmes, plus job support and counselling support for individual workers and their families.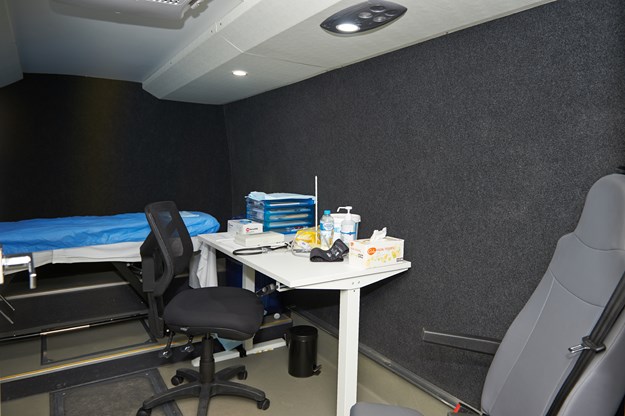 ABOUT APC
The Australian Prostate Centre (APC) connects and partners with world-class research programmes and education institutions, which in turn inform APC's clinical practice, it states.
The APC has treated more than 15,000 men since 2014, providing not only best practice diagnosis and clinical treatment, but complete support with services like exercise physiology, pre and post-surgery rehabilitation, psychology, specialised nursing – whatever it takes to help men get back on their feet sooner, it adds. Located in North Melbourne, it is the only men's clinic in Australia offering 360 degrees of prostate cancer care under the one roof.
The APC is recognised and respected by medical and education institutions around the world and yet APC is a not-for-profit facility and remains committed to helping every man, regardless of their insurance status, it says. APC is, "…doing everything it can to improve how prostate cancer is diagnosed, treated and supported – with research, with education, and in clinical practice." The CEO is Mark Harrison.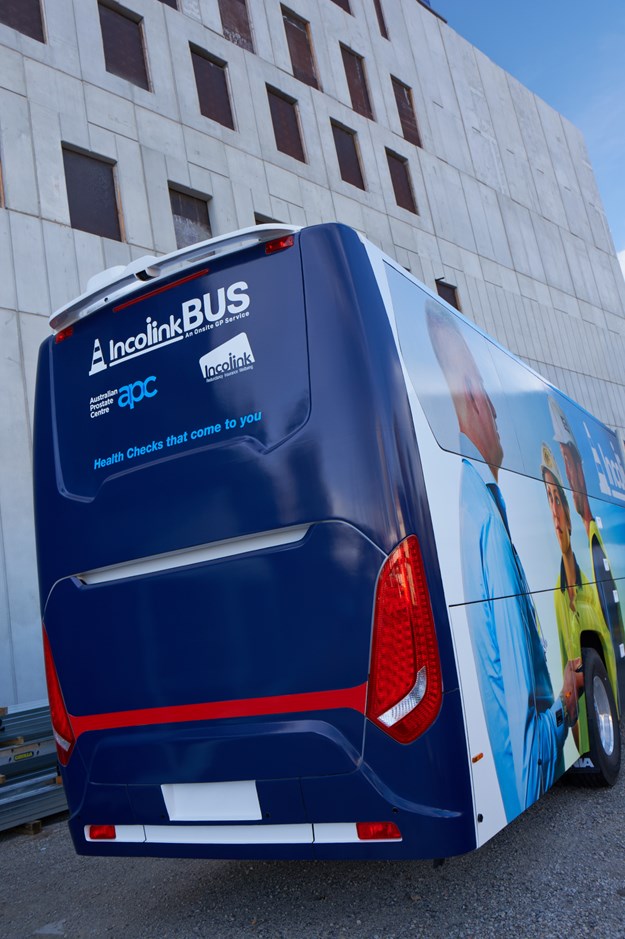 Subscribe to our newsletter
Sign up to receive the ABC e-newsletter, digital magazine and other offers we choose to share with you straight to your inbox
You can also follow our updates by liking us on Facebook.