FAMILY HISTORY – NIMON LUXURY PASSENGER TRANSPORT
---
OPERATOR: Motivated by service to her community and the transport industry, young leader Katie Nimon is determined to change the world.
A desire to make a difference gets Katie Nimon out of bed each morning.
Nimon is the general manager of the family business Nimon Luxury Passenger Transport in New Zealand, where she works with her father and managing director, Bill Nimon, her mother and administration manager, Sue, and uncle, Garth Nimon, who looks after the company's school runs.
The 28-year-old has been working for the company since the age of 14, having grown up with a lot of industry operators who she now works alongside.
She's the fifth generation of the Nimon family to work in the business. After leaving school, Nimon studied advertising and marketing, finishing with an honours degree.
Since completing her studies and spending time in Auckland, she headed back to Hawke's Bay in 2015 to take up the role as marketing manager at the family business.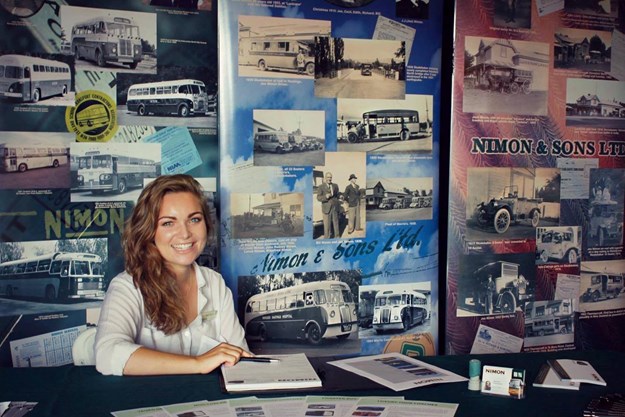 She was appointed general manager earlier last year, tasked with diversifying the business through customer service and tourism.
Passionate about 'the Bay', Nimon was last year recognised as Ambassador for Tourism in the Hawke's Bay Tourism Awards.
Motivated by growth, Nimon said the family has placed trust in her to forge her own path.
"I think it's just about keeping the legacy of the family going more than anything," Nimon said.
"They're all aware that it's such a dynamic and volatile industry, that it can go any direction. It's about trying our best and having resilience. If something doesn't work out that it's not letting go.
"We experienced that with the urban service; we lost that so we tried something new and it worked beautifully so we kept going with it and built it into something big," she added.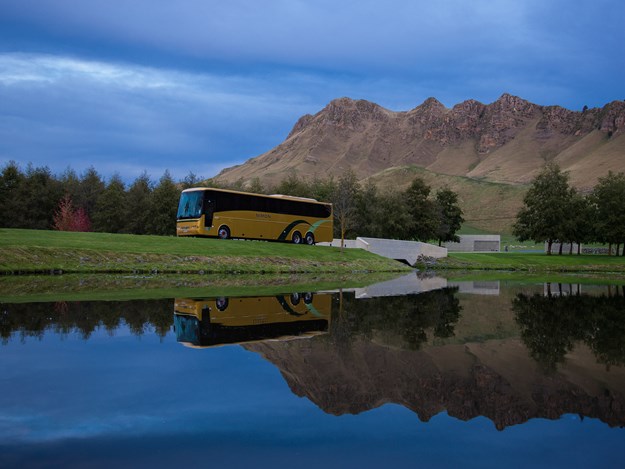 CHARTER BUSINESS
Nimon lost its Hawks Bay urban service contract in 2008 - two years after the cruise ship business in the historic art deco city had taken off.
However, as one door closes, another opens; the cruise ship tourism industry in the heart of the country's oldest wine-making region has allowed the bus company to establish a different kind of business, Nimon explained.
"Since then, our charter business has absolutely bloomed," she said.
"Something that I'm doing that we weren't doing is going to a lot of trade shows and networking and building up our nationwide operation.
"Our charter work used to be one person doing three jobs and now we've got three people doing one job, so it's tripled," she added.
"It's grown because people in Hawke's Bay are doing more, they're going more places and there's more people coming to Hawke's Bay.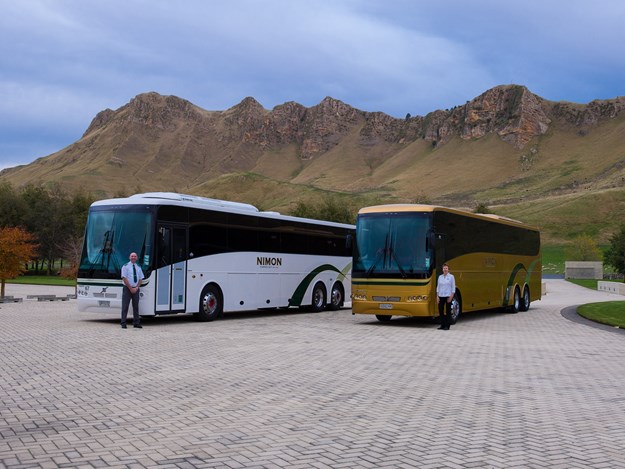 "Conferences and cruises have increased, more people are getting transport for whatever they're doing, and I think we have proven to be better than our competitors – we are getting a lot of work that they may have been getting in the past."
While they may not be the cheapest, Nimon Luxury Passenger Transport prides itself on quality service and skilled drivers.
"[We've] got great training, got great personalities and [our drivers] can do commentary," Nimon explained.
"We have drivers that the schools will not travel without them and our quality of fleet is great; even a standard bus is better than the flashiest bus that some of our competitors have, so the level of comfort is there as well."
The company has 114 staff, including drivers. It says it retains its 90 drivers by offering training. The management also prides itself on being seen and involved with staff.
"We don't lose our drivers very fast and if we do they don't go to another company, they go to retire or live on a farm in the middle of nowhere," Nimon said.
"We have constant assessment of our drivers just to see how they're going; if they're going into a new vehicle or on a new run they'd be trained. We never expect our drivers to be dropped in the deep end and learn on their own; they're guided through any change."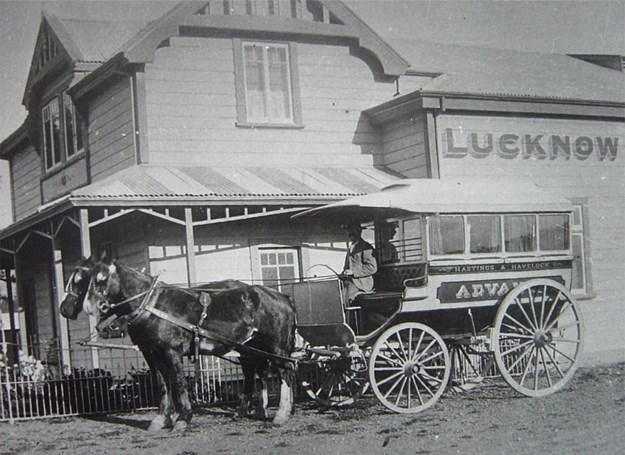 CUSTOMERS
With thousands of customers on its books, whether it be a one-time customer needing a vehicle for a wedding or a long-running contract, Nimon has learnt to remain flexible according to customers' needs.
"It's about changing processes and reminding our team about thinking about the customer first," Nimon said.
"It's about implementing new processes and new systems. If we notice something then we'll say 'Okay, we need to change the way we email people', or 'We need to change the way we let them book or the way we let them pay', so it's about assessing and reflecting and making changes."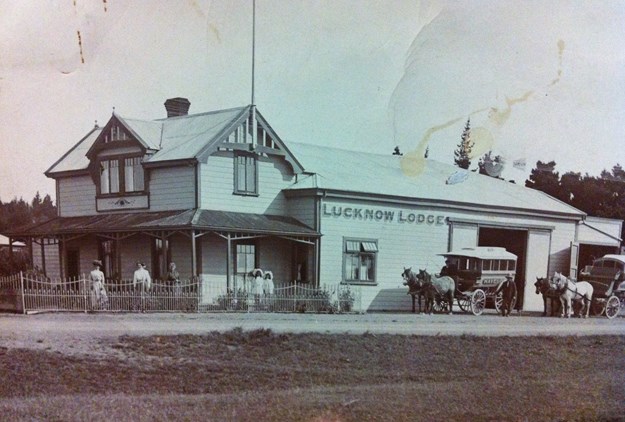 The company is transitioning its technology systems onto cloud-based software – a move that will allow the company to communicate with its drivers remotely. This will also lead to even better customer service, Nimon added.
And while some of the change in technology has been forced upon them - like the installation of GPS tracking devices in all school buses - for Nimon it's about thinking digital rather than analogue.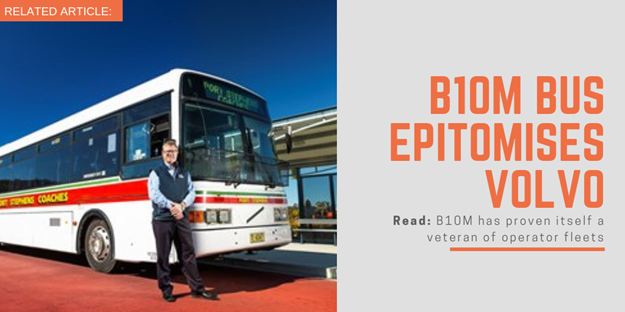 STILL THE SAME
While the leaders of the business have changed, the business is still the same.
With a trusted reputation in the region, Nimon has been focusing on brand awareness lately. A skill that she's picked up from Bill, Nimon has learnt to think outside the box.
"It's a big factor in who I am," she said.
"He's always thinking of the big picture and he's thinking always quite dynamically. It helps you put things into perspective when you're making decisions if you're planning and thinking strategically.
"From my mum, she's always been very diplomatic and has quite a calming nature," she added.
"I've learnt the importance of staying calm in stressful situations and always smiling and being approachable – that's something that's got me a long way to where I am now."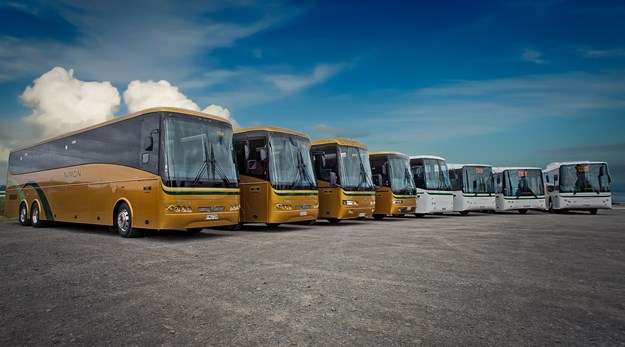 It's the love for people that has seen Nimon come work for her family, but also being proud of her family's history.
However, being part of the industry has its challenges. Nimon, who oversees both transport and tourism, says it's the government regulations that make things hard.
"You're dealing with the safe transportation of human lives and there is a lot that goes with that," she said.
"You're also dealing with a really large amount of stakeholders – not only have you got passengers on the bus but you've got all of their family and all of the road users that see the bus that's travelling and have an opinion about the way it's driving and where it's going, what it looks like, so everybody seems to be invested in what you're doing and the constant changes that the government is making.
"It just makes it really hard to keep up and the profit margins are not as big, so if you are having changes constantly from the government then either the profit you've got built in disappears or it restricts the barrier to entry. No-one really would be able to start a bus company now – they [the government] do take a lot of the joy out of it."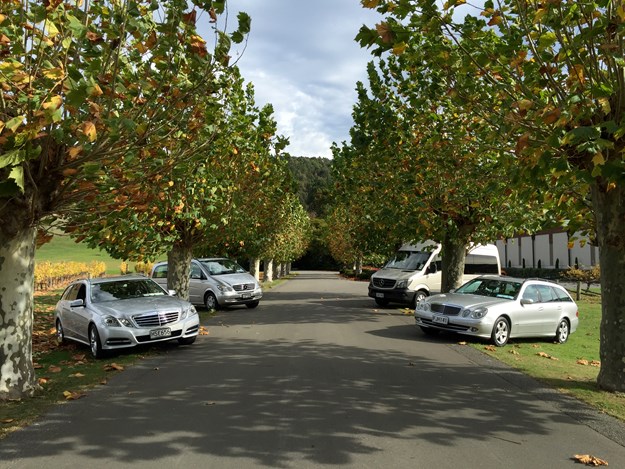 She keeps on top of regulations and changes by attending conferences and, most importantly, networking.
"Yes, we compete with each other, but we're also working together and it might be keeping in touch with people that run businesses in other parts of New Zealand or run businesses in my own region. It's about keeping in touch with them, seeing how they're going and what they're experiencing.
"It helps us understand that we are on the right page or we're ahead of the game, or there are things that we are missing."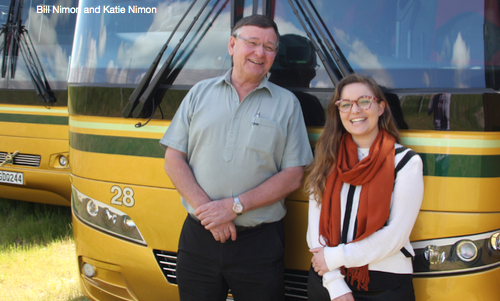 CHANGE IN THE REGIONS
The Nimons have noticed more tourism within the regions, with people exploring outside the main cities. Yet tourism nowadays also includes conferences, weddings and events.
"It's about educating people that transport should be a part of tourism regardless," Nimon said.
"If you're organising an event or a wedding or a conference, the whole experience shouldn't be about when you get there, it's about getting there and getting home, as well and making that all part of the experience. It's that awareness which has increased."
She noticed that change about two years ago.
"Tourism has grown in a way that lends itself to passenger transport; not taking cars to as many places and trying to minimise the footprint," she added.
"A lot of these people organise buses because it's responsible hosting or it's a better experience, so it all comes down to just the way that people's minds have changed. People are far better prepared to pay for that experience now."

THE FLEET
With a fleet of more than 120 vehicles – from five to 65 seats, vans to VIP luxury vehicles with leather seating, Nimon travels all over the north and south islands of NZ.
All of its coaches are regularly inspected and maintained to the highest level by its team of skilled workshop technicians and panel and paint experts, ensuring they are perfectly presented and in excellent working order.
Using the most fuel-efficient and environmentally conscious engines available, Nimon has been awarded a Gold level of certification by Qualmark.
Most of its luxury coaches are Volvo, with a mixture of school buses, predominantly Mitsubishis.
"We've always been a Volvo family," Nimon explained.
"I drive a Volvo car and have grown up with that, but also the family has been in trucking as well for a long time; we've had two trucking companies and the bus business, with a huge Volvo fleet, so I think they're a really reliable fleet.
"Our mechanics are trained to a high level on Volvo coaches, but also they're really reliable and they look very good as well.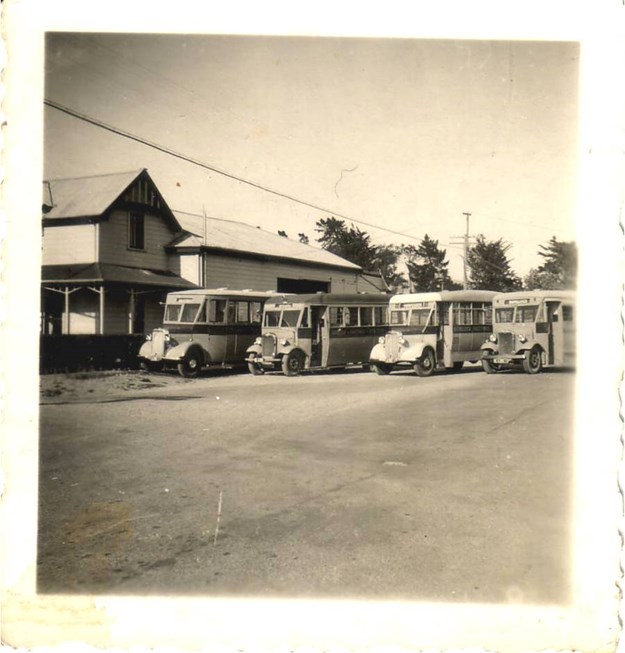 "That reputation is as much as it looks good on the outside, it looks good on the inside and I think that's really important for a luxury fleet."
Nimon services its entire fleet via its 10 diesel and petrol mechanics, as well as four spray painters and panel beaters.
Its cutting-edge commercial workshop is also open for outside companies.
"This came about based on the fact that we had a really good reputation for maintaining our own fleet and felt that in order to attract the best staff we were doing a little bit more work. We were approached by some companies to do external work so it's literally blossomed to the point we're turning people away due to the fact that we can't keep up," Nimon explained.
"It all happened with the move to our new facility in 2011; we changed the facility here and thought why not use it? We have this reputation and skills, let's expand it.
"We've put in a full spray booth and started growing our workshop."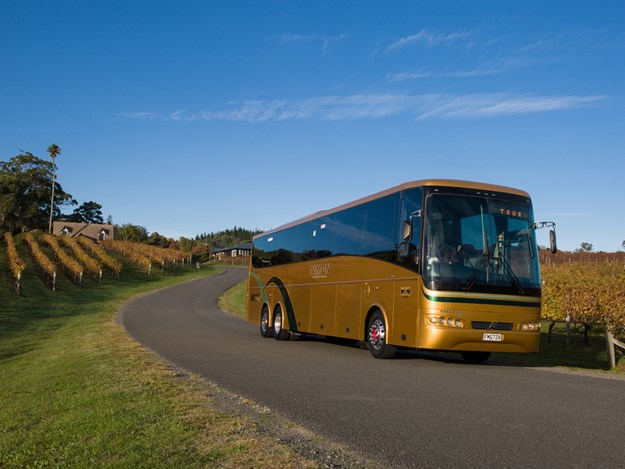 GLASS CEILING
There are two factors that make Nimon's work challenging at times: her age and gender.
"I'm a people pleaser and I get a lot of enjoyment by making people happy," Nimon said.
"That can present challenges as well because being a peacekeeper when you have to be a bit more disciplined – it can be perceived differently being a woman, especially a young woman.
"I do have to tell people off that are twice my age.
"You suppose that people respect your decision, but you always worry that they don't...
"...and being a woman makes a difference in that."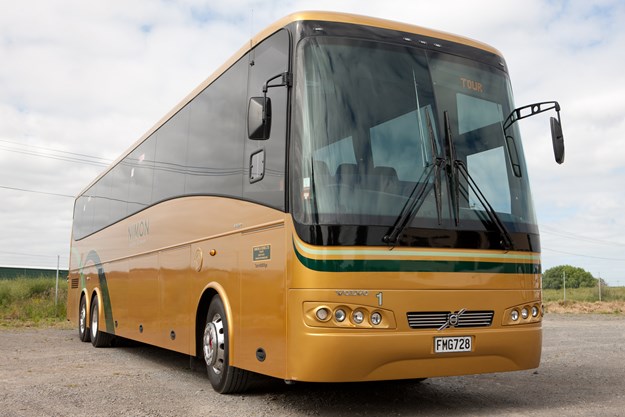 STILL GOING STRONG
Nimon and Sons Passenger Transport Company was established in 1905, with Bill Nimon being the fourth generation to own and run the company following his father, John, and grandfather, Joe.
Originating from Havelock North, Nimon and Sons Ltd is now based in Whakatu, Hawke's Bay, where its main office, depot and workshop facilities are located.
There are additional depots in Napier and Taupo that operate school buses and luxury coaches.
Subscribe to our newsletter
Sign up to receive the ABC e-newsletter, digital magazine and other offers we choose to share with you straight to your inbox
You can also follow our updates by liking us on Facebook.