DENNING-CUSTOM BUS TENDER BODES WELL FOR POTENTIAL SALE
---
BREAKING: A recent NSW bus-contract tender between two iconic Australian industry companies bodes well for a potential sale of one to the other, according to multiple industry sources, ABC magazine can now reveal.
Speaking anonymously to www.busnews.com.au (ABC magazine), it seems months of – if not longer – rumours that the Custom Bus Group was keen to purchase legendary Queensland bus maker Denning Manufacturing could prove validated, given close working history between the two organisations and recent business links.
When ABC contacted Denning itself for clarity, suggesting that the sale sounded like a good idea for all involved and for industry as a whole, business consultant and spokesperson for the Denning family for the past 15 years, Max Van Vugt, said: "What I can say is I agree with everything you are saying there. We do have a NSW tender."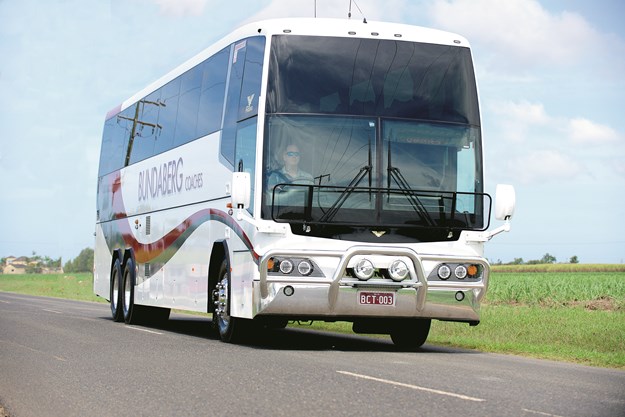 "We have actually lodged a tender with [our Denning] chassis and a [Custom Bus] body, so that's how the relationship kind of came to be. The tender only got lodged a month or so ago.
"There's been plenty of discussions over time about a Denning-Custom Bus hybrid, you know - so our chassis and his [a Custom] body…
"The NSW tender [is] a market that Denning themselves would not normally be in. And I think that's how the relationship was solidified.
"I'm unable to confirm anything, obviously...
"There's [been] definitely discussions.
"I can understand everyone is talking about [it] because we were in Custom's offices, probably a couple of months ago, talking about the tender. Then he [Scott Dunn] was up here going [walking] through the factory, so we've been seen together a few times, but obviously that breeds a lot of gossip.
"I think this would be a good deal; I think it's a positive deal," he said.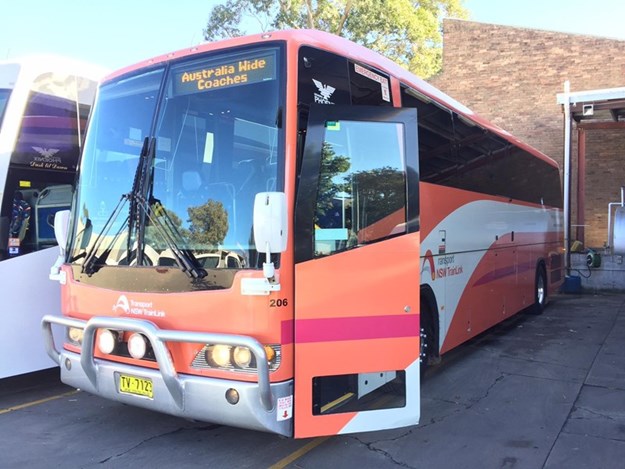 PREVIOUS BONDS
When asked for how long such discussions or ideas may have been floating about or why, Van Vugt said: "Four years or so ago we built eight chassis that went to the old Custom Coaches and they put their body on top of the Denning."
"And it was a successful vehicle; it was a good vehicle. But then they [Custom] had their problems [going in to administration under the previous ADL ownership]. So this would be something…[like that chassis-body combination].
"That's what we were looking at; something along those lines where we'd be building chassis specifically for their bodies, so I think the relationship has grown from there.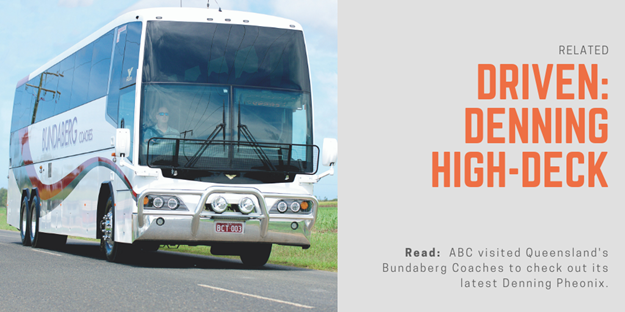 FUTURE POTENTIAL
Given the globally changing focus towards buses and public transport, mobility strategy and associated technologies in general in a positive way, when asked if such an atmosphere would be conducive to solidifying such a deal Van Vugt added: ""We think there's a big opportunity.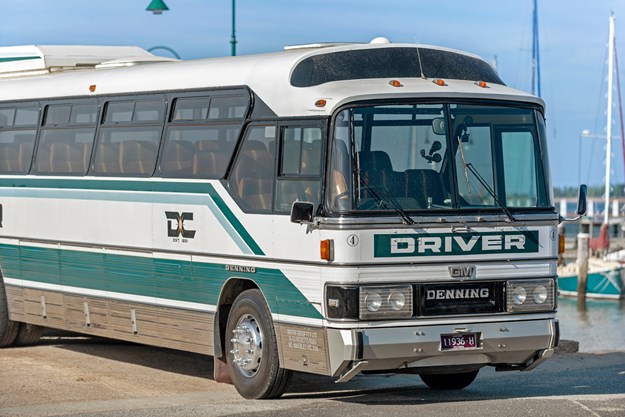 GOOD BUSINESS SENSE
Although an official statement or confirmation is yet to be released, if at all, ABC magazine sources firmly believe that the Queensland-based bus manufacturer Denning is due to be in the hands of Scott Dunn's Custom Bus Group by October, 2019.
They add that they still expected to see the 'Denning' nameplate exist in future, though that would be entirely up to any new owner, pending contractual obligations or the like.
Denning has been completing some key bus sales and deals as of late, supplying two new low-floor buses to Kangaroo Bus Lines for the Moreton Bay Region in Queensland, two new Phoenix coaches to AAT Kings, and a high capacity 14.5m dual-tyred Coach with seating for 61 passengers and wheelchair access to Imperial Pacific Coaches on the Gold Coast in the past few months.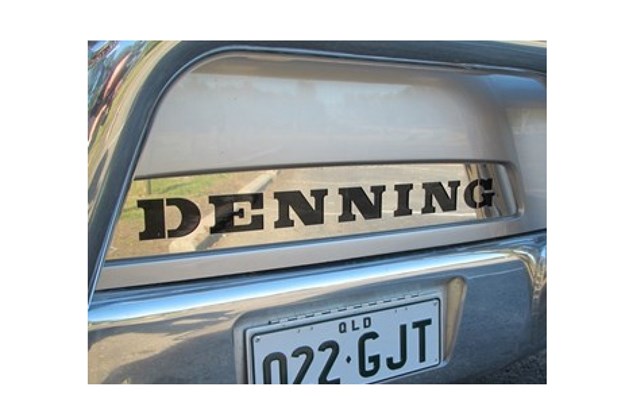 ABOUT DENNING
Denning Manufacturing Pty Ltd builds quality coaches, buses and chassis that meet the highest standards necessary to cope with the tough conditions of Australian weather and terrain, it states.
It prides itself in producing quality, hand-built buses and coaches, it adds.
Denning is Australia's only manufacturer of buses and coaches that use all-American running gear. Combined with innovative Australian designs, it produces rugged, long-lasting vehicles, it explains.
It is the only bus and coach builder in Australia that designs and builds its own chassis. It does this to ensure its coaches meet the rigorous operating conditions within which its customers work, it states.
Subscribe to our newsletter
Sign up to receive the ABC e-newsletter, digital magazine and other offers we choose to share with you straight to your inbox
You can also follow our updates by liking us on Facebook.