AT THE CUTTING EDGE – GLOBAL BUS VENTURES
---
COMPANY PROFILE: What started out as a little bus-building operation in a small New Zealand South Island town during the mid-1980s has grown to become Global Bus Ventures Ltd (GBV) – a company selling its buses worldwide.
In 1985 two friends, John Turton and Lester Hobbs, set up shop in the South Island town of Ashburton, just over an hour's drive south of Christchurch. Their aim was quite simple: to manufacture good quality buses.
The business originally operated from a relatively small shed and employed a workforce of just four people, but in spite of all that had produced its first bus in the incredibly short timeframe of eight months.
From that point in time, work came rolling in, requiring the company to move to larger premises – not just once but twice – so it could fill an increasing number of orders.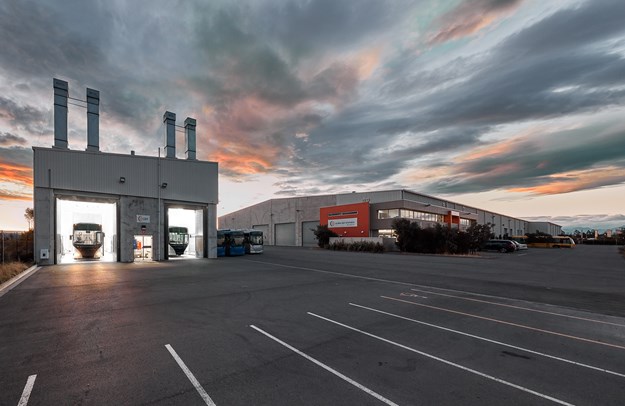 Today, GBV has its head office and manufacturing facility situated in the Christchurch suburb of Rolleston.
The 8,000 square metre building was built in 2008 to GBV's specification and incorporates a bus-sized spray booth. The building also needed to be tall enough to accommodate the manufacture and assembly of double-decker buses.
While the company currently employs more than 100 staff and is a player on the world market – exporting buses to Australia and the Middle East – there is nevertheless a down-to-earth atmosphere within the company, ABC magazine discovered.
This 'family business' feeling is exemplified by the ease-of-access we had when contacting CEO Tim Duncan for a chat and an update on the latest happenings at the GBV facility.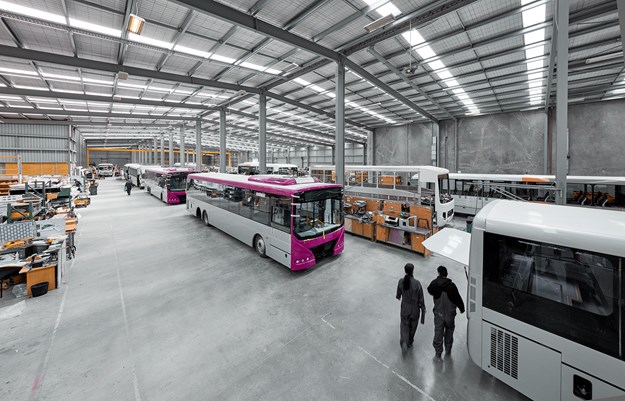 A GOOD MIX
GBV has had two busy years producing in excess of 130 buses per year, with a mixture of double-deckers, two- and three-axle city buses, school buses and five-star luxury 13.5m coaches.
The vast GBV range also includes electric buses, with a more recent addition being 'curtain-sider' truck bodies with deck lengths of 6.5m, 7.5m and 8.5m, catering for loads of 12, 14 and 16 pallets.
Duncan was happy to take time out of his busy schedule to talk about his 20-year tenure designing and building all forms of passenger service vehicles and of his passion for the bus-building industry.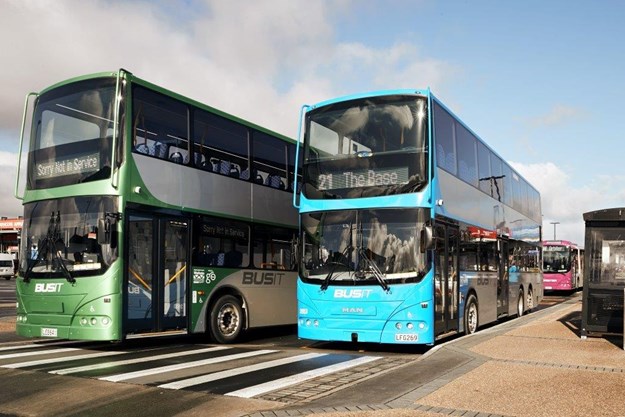 "We build our bus bodies using extruded aluminium with bolted gusseted joints instead of traditional steel-framed buses, where the joints are welded. This makes GBV buses superior in terms of safety and reliability; as there is no risk of welded joints fracturing and failing due to continuous vibration and stresses. This is a major safety feature," he said.
Executive vice-president Mike Parker has an electrical industry background and has worked on R&D projects for more than 15 years.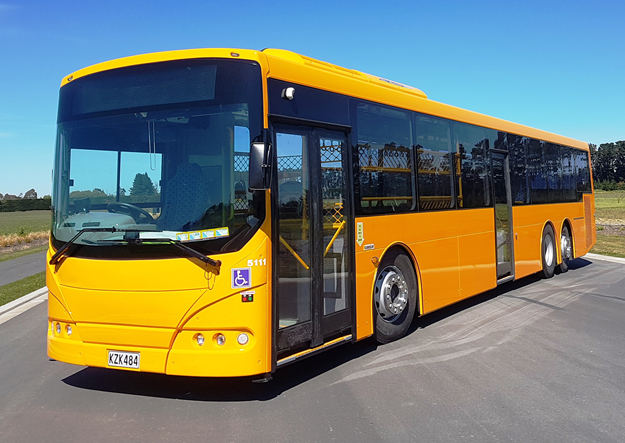 "My job is to integrate the latest EV technologies and software systems into the buses we build, although my job isn't limited to that," he said.
Having Parker on board allows GBV to provide its customers full support when integrating new technologies into their fleet, the company states.
He often spends time with the customers going over the technologies and options available, which helps them select the best fit for their needs.
Parker uses recoded data from customers' routes and performs computer analysis, so they can see how the new technology – whether it is hybrid electric, full electric or hydrogen fuel cell buses – will perform.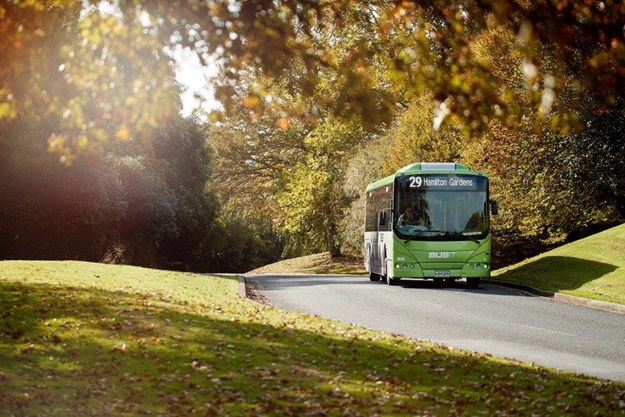 TRUCKING INSPIRATION
GBV is also one of the very few bus manufacturers that do its own vehicle management system for these new technology buses.
It sees this as vital part of its business going forward as it allows the company to be independent and select the best fit components from around the world, as well as fine tune them to match the local requirements.
Parker says it is an exciting time to be in this part of the market as the technology is improving daily, making things previously impossible now easily achievable.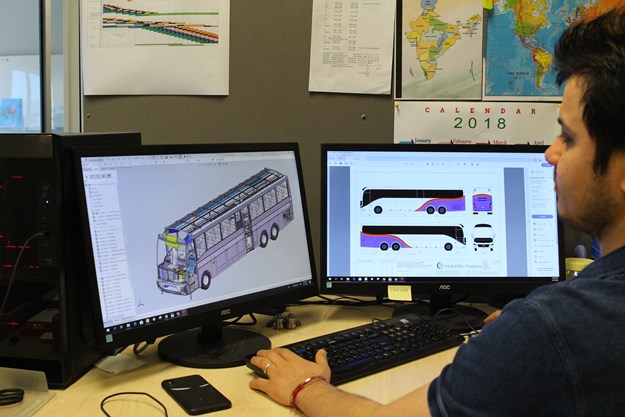 When asked how GBV ventured into building 'curtain-sider' bodies for trucks, he said that the company, having identified a gap in the market, figured that they could easily integrate the truck-body builds into their current operation, thus giving GBV another string to its bow.
When speaking to Duncan about the complexities of building a double-decker bus, he said: "They're essentially two buses bolted together. We simply build the two sections side by side in the workshop then hoist the top section on, gusset it together and job done."
Jamie Lewis, development/after sales engineer, started his apprenticeship as a bodybuilder in 2006 with another company. He explained that his job at GVB is never the same two days running.
"I'm currently in Wanaka, carrying out a service and some minor repairs to a bus," he said.
"When I get back to Christchurch, I could be sitting at a computer working on product design, or I could be out in the workshop on the tools. It's a really interesting job and the people I work with are fantastic."
Lewis says one of the more challenging jobs he's had in recent times is to design, manufacture and fit a bracket to carry a 10kg 200 x 200 x 300mm air conditioning unit to an Iveco school bus.
"I know it might not sound like much of a challenge," he quipped, "but the unit had to fit into a space with only 3mm to spare between the body and the chassis, plus the bracket had to be routed around the front suspension and steering."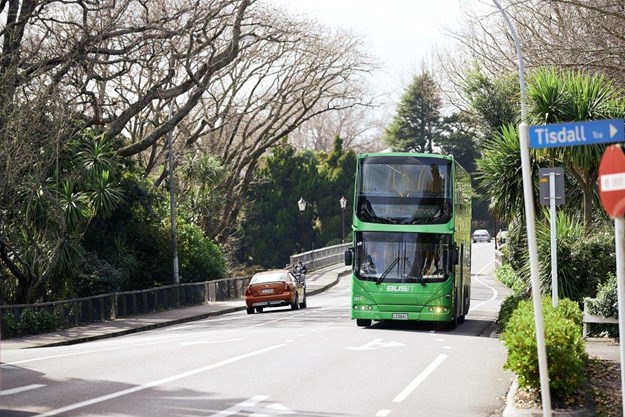 Kurtis Emtage-McIntyre, draftsman and design engineer, who has been with GBV since leaving school five years ago, said he started out sweeping floors in the workshop.
"The CAD [computer aided design] software program we use here is Solidworks; it's a program that I taught myself to use from around the age of 12. I'm 23 now, so I've been using it for quite some time," he explained.
"The programme allows us to produce a 3D model and create working drawings and even draw individual parts."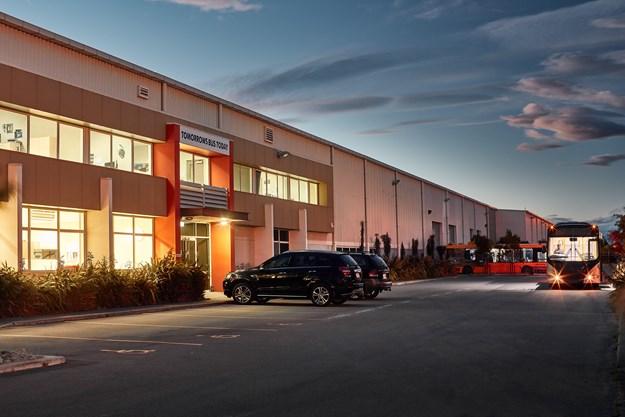 Emtage-McIntyre told ABC that recently his circumstances required him to adjust his working hours to suit his current needs, so the company allowed him some flexibility in his working arrangement.
"GBV are fantastic to work for. They've encouraged me every step along the way. The senior managers are always available for a chat – their doors are always open," he said.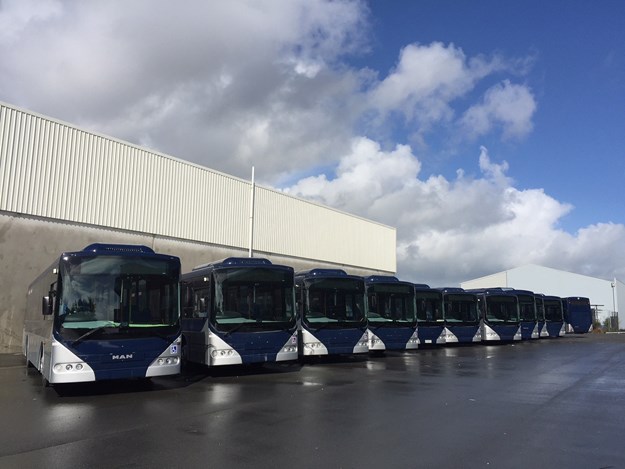 HAPPY CUSTOMERS
Go Bus is one of the largest passenger service operators in New Zealand. Craig Worth, the company's commercial director, says that a large portion of their urban bus fleet is GBV.
"I've dealt with GBV for many years and I always get good service from Tim and the team. My company is particularly pleased with the run we're having out of school buses, as they weigh less than a conventional bus, are competitively priced, and the tilting cabs make them incredibly easy for our mechanics to service," he said.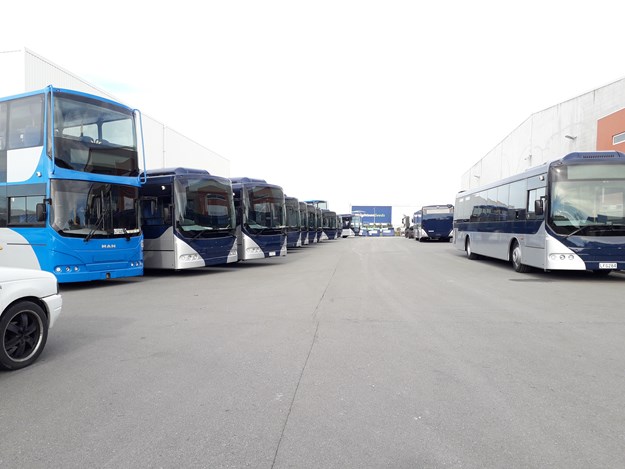 Alister McDermott, the owner of McDermotts Coaches (Coachlines) in Invercargill, New Zealand - and current chairman of the Bus and Coach Association NZ - says that his company has recently introduced 11 new buses to its fleet from GBV; seven on Iveco chassis and four on Isuzu chassis.
"All of the buses have been fitted with air conditioning and all are spec'd with cameras to monitor passenger movement on and off the bus," said McDermott.
"All 11 buses were delivered on time and are currently performing well."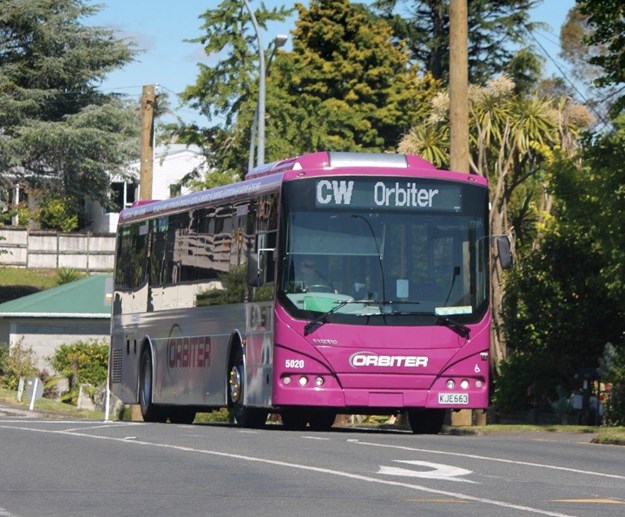 ABOUT GBV
Global Bus Ventures uses a Locline frame system in the assembly of its aluminium-framed bus and coach builds, as the system is relatively corrosion resistant, lightweight, durable and eco-friendly.
All chassis and on-chassis framing is constructed of Duragal, which has a zinc coating on all sides, giving a high degree of protection from corrosion, it says.
The team at GBV will design and customise buses and coaches to suit the needs of all operators, on any brand of chassis, the company states.
In December 2018 Global Bus Ventures displayed the first NZ-built 2550mm-wide five-star coach at the Auckland branch Bus & Coach Association Christmas lunch. The added 50mm has substantially increased the aisle width and has with sloping floors to the rear, which allows each passenger to look over the seat in front.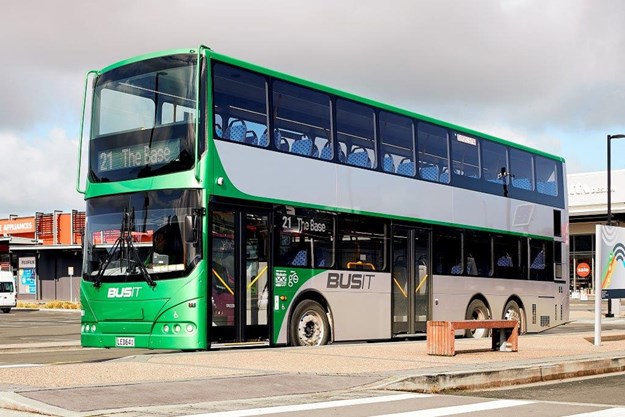 Subscribe to our newsletter
Sign up to receive the ABC e-newsletter, digital magazine and other offers we choose to share with you straight to your inbox
You can also follow our updates by liking us on Facebook.