ABC ISSUE 384 – OUT NOW!
---
The bus world gives many more people than we think a way to connect instantly about buses, transport and even our family ups and downs.
Funerals are freaky.
There's weddings, birthdays and all the other occasions we 'attend' in life, but the funeral is that forlorn reminder for all those other than the deceased that not only have they passed, but some day, some time, 'you'll be next'. Not a scare tactic, just a reality check. A little slap in the face by the wet tailfin of life, as it were, to just try to enjoy life and be a better person. Or such is how I interpret them.
I was at an uncle's funeral, recently. A jovial chap, gone at 89 years old. A keen fisherman, hockey player in his day – worked for British Airways and then Qantas as an account manager after arriving here in 1972. A passionate billiards player and dancefloor fiend. An overall good bloke, I recall as a kid.
Anyway, I'm sitting in this chapel at Rookwood Cemetery - the world's largest remaining operating cemetery from the Victorian era, Google says – and through teary and bleary eyes I'm eventually glancing around to recognise family friends and relos I've probably not seen in 20–30 years.  Well, I think certain people are who they were. Just winging it right about now, giving a respectful nod of thanks and a 'good seeing ya here' type thing.
So what's the bus connection? Oh, it's coming.
A grey-haired lady towards the back caught my eye. Never seen her before. Or so I had thought. Within nanoseconds, identification processes in the brain slapped opaque puzzle pieces in front of my third eye, a mix of names and possible reasons as to why she was here flashed up in the head ASAP - like that scene in Spielberg's Minority Report with the hang-gesture user-interface thingy. Nothing … then BOOM!
Tony Orlando's 1973 hit song Tie A Yellow Ribbon Round The Ole Oak Tree – obviously. One of my deceased uncle's favourite songs, from memory. A song about a prisoner on his way home on a Greyhound bus after serving his sentence, looking for these ribbons on a tree as he'd requested his ex-missus to do as a sign to him she wanted him back – or not.
And the chapel lady? Her husband was a Sydney bus driver and they lived next door to another deceased uncle's family back in the day. And while her driver husband has also passed on years ago now, here she was paying her respects. In 2019.
Somehow from within that song and the funeral lady's actions it again reinforced to me that overall bus people are good people. The people we connect with in any way – family, friends, bystanders at bus stops querying the time – via the mere mention of our own bus experience brings out an arguably quirky yet beautiful, genuine kinship almost instantly.
Yes, I know that sounds naively simplified and silly (read: stupid), but that sort of impact makes all things bus, and its associated travel, a uniquely powerful tool and valuable way to not only do business, but to invoke societal change.
And where we are right now, in terms of public transport, and buses and on-demand and Mobility as a Service (MaaS) – and electric vehicle evolution and alternative fuels – we are in the thick of that emerging change. And it's an exciting time for buses, indeed.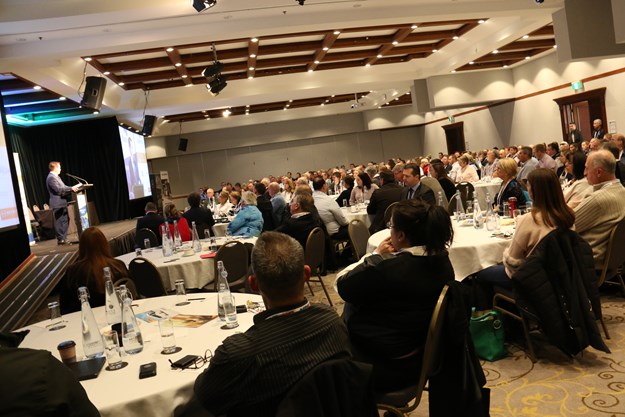 STATE GATHERINGS
It's show time. BusVic 2019 Conference and Exhibition is just around the corner now (this year's gone so fast you can justifiably say that in August) come October 1–2. By all accounts it promises to be a cracker and ABC magazine – as official media partner – will be there out in force, so please do come and say hi if we don't get to you first.
Speaking of events, at the recent BusNSW Conference, held in the Blue Mountains (page 48), safety, connectivity, contracts and technology were hot topics as per usual, but a panel discussion at the end raised a valid point. Panel member and BIC vice-chairman Steve Heanes, in answering a query about how we can better 'sell' and promote bus against competing light rail projects, correctly mentioned changing bus design. Even if only slightly.
I couldn't help think that even if a more 'bullet train' look front end couldn't be achieved, at least shielding the wheels to hide them might give a more 'train/tram'-like effect. As he mentioned, technology where an automated (driverless) bus follows specially painted road markings using its sensors, if anything like the Chinese CRRC-developed Autonomous Rail Rapid Transit (ART) vehicle, then that could indicate where design might be headed.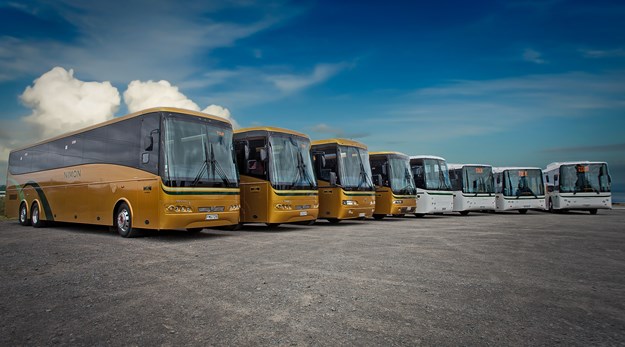 KIA ORA
In this issue we focus on some key New Zealand companies that are helping lead the local bus industry there. Our cover story (page 22) first looks at Nimon Luxury Passenger Transport, which amazingly has been around technically since 1915.
Situated on the east coast of the North Island at Hawkes Bay, the Nimon team has been doing great things for a while – though still managing to tackle some tough times by re-inventing itself a bit to write new business. With young Katie Nimon representing the fifth generation of her people, the company's general manager sure has a smart head on her big shoulders to lead the company into the future.
Next we pop back up and across (I think?) to visit legendary operator Bayes near Auckland (page 36). Another successful family business – which is soon to celebrate its 40th birthday – the company prides itself on discerning customer service and a team of staff that's more like family. Plus there's a cool ANZAC link, so it's truly an Australasian success story.
And finally we head way down south to Christchurch on the South Island to check out Kiwi bus builder Global Bus Ventures, which started out small but now sells buses globally and is charging ahead with its electric bus expansion. Great stuff!
Oh, and I nearly forgot to thank the New Zealand Bus and Coach Association, whose president Barry Kid was kind enough to say G'day to us and supplied a column (page 21) about the BCA's upcoming 2019 bus conference in Auckland. It should be a good one, so get registered and check it out fast.
In things more Aussie we then grab an exclusive first interview with new Volgren CEO Thiago Deiro, who is from Marcopolo HQ but is now heading up the organisation here in the post-Peter Dale era. And speaking of Volgren, sorry to hear that industry stalwart John Tozer has left Volgren – but he's about to pop up at MB, so a big congrats to him on that one.
Also in here we have our 2019 bus Air-conditioning Guide (page 55) for you to get stuck into, plus there's the July deliveries data (page 76) and the 2019 BusNSW Volvo-sponsored Welcome Drinks pictorial from the recent conference (page 80) to peruse.
Other than that I'm outta here for the month. Will surely catch you around at BusVic 2019, so get your stuff booked pronto as last spots are selling out, if you were still thinking about coming along to it.
But now it's time to go. And remember: "Now the whole damn bus is cheering,
"And I can't believe I see…
"A hundred yellow ribbons 'round the old .. oak …tree
"I'm comin' home." – R.I.P Uncle Les. x
Until the next thrilling instalment…
Subscribe to our newsletter
Sign up to receive the ABC e-newsletter, digital magazine and other offers we choose to share with you straight to your inbox
You can also follow our updates by liking us on Facebook.