NSW SOUTH COAST GETS EXTRA ON-DEMAND BUS SERVICES
---
BREAKING: NSW SOUTH COAST operator Sapphire Coast Buslines (SCB) is to start two on-demand bus trials for the Bega and the Merimbula-Tura Beach-Pambula areas, the company has announced.
In partnership with Transport for NSW, Sapphire Coast Buslines says both services will launch on 6 July, 2019, offering "…additional convenient and personalised public transport options".
According to the company, the new services are a continuation of the NSW Government trial of on-demand public transport as a more flexible approach to delivering services when and where people need them, and to improve connectivity to the existing public transport network in NSW.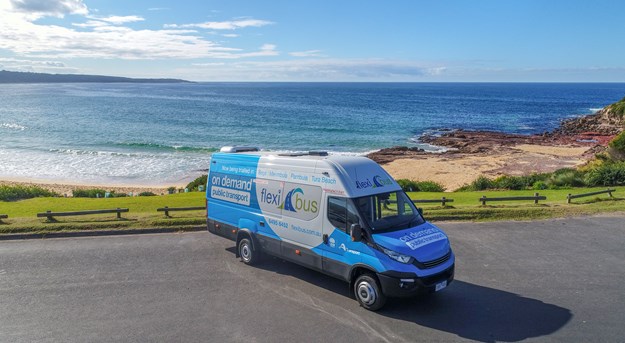 Known as the Flexibus On Demand service, it will operate Monday to Friday from 9:30am – 2:45pm and on Saturday 9:30am – 3:35pm. The service allows passengers to book a trip within the designated on-demand zone to make connections from home to shops, medical centres, as well as other transport connections.
"We are so proud to have this opportunity right here in the Bega Valley," managing director Mrs Jamie Klemm said.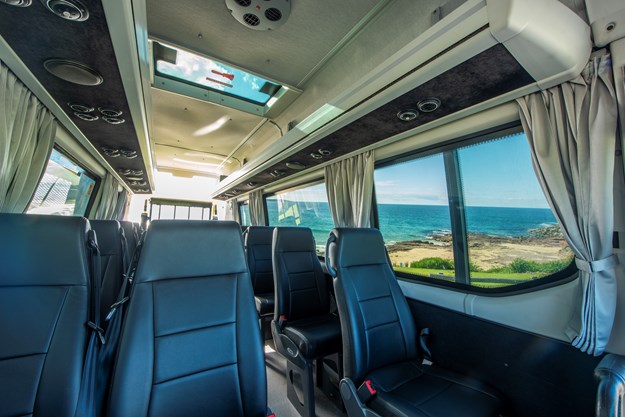 HOW IT WORKS
To provide the highest level of customer experience, this service is primarily designed to be booked through an app, explains Sapphire. To book a journey on this trial service, passengers will use the Flexibus app obtained for free through the Apple App Store or Google Play Store.
For users who don't have access to a smartphone the service can be booked by phone via the Sapphire Coast Buslines during operating hours Monday – Friday and also online, it says.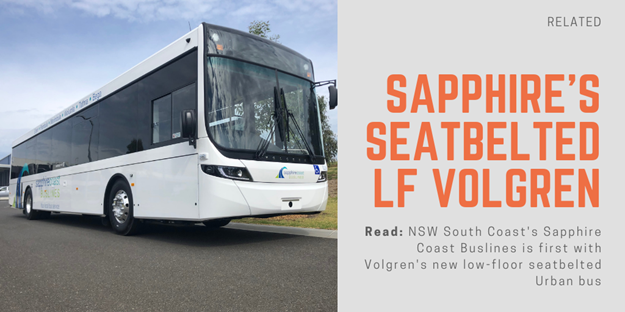 "The App is an exciting partnership designed by a local company GoToPlus and will allow users to track the location of the vehicle, their history, re-book regular journeys and also pre-pay for bookings using the 'wallet' pay function," Klemm said.
"We are very curious to see the uptake of users in the valley. A recent community [survey] suggests that 50 per cent of bus travellers would be interested in booking via an App or online, so we can't wait to see how this changes the habits of patrons.
"It's an interesting time for transport with so many different options being offered to patrons for ease of getting from their home to appointments, services and outings," Klemm explained.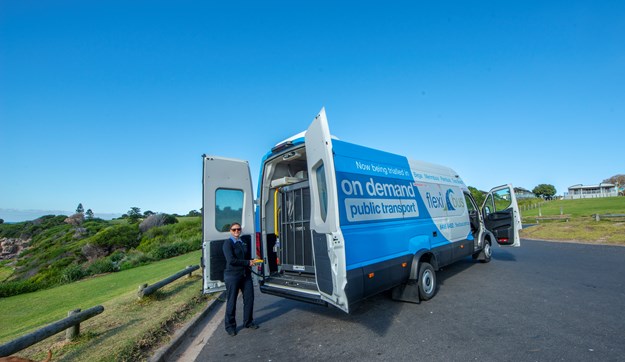 MOBILITY AID
The on-demand service allows easier access to bus stops for those with mobility disadvantage, Sapphire Coast Buslines explains. The service will run using two new Iveco 12-seater Daily vehicles, which will be Euro 6 compliant - bringing them into line with the Ultra-Low Emission Zone vehicle standards - and will be fully wheelchair accessible, says Sapphire.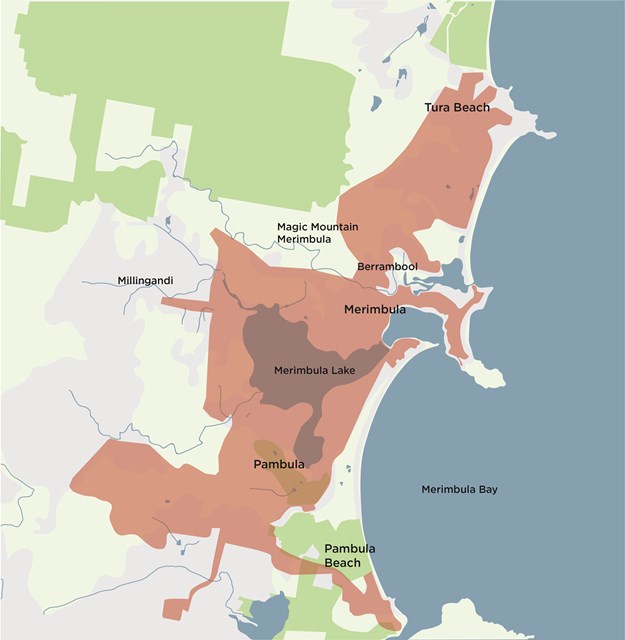 In terms of cost of service, this is based on standard rural and regional bus fares and concessions; pension discounts will apply, which also assists those on a budget or NDIS plan.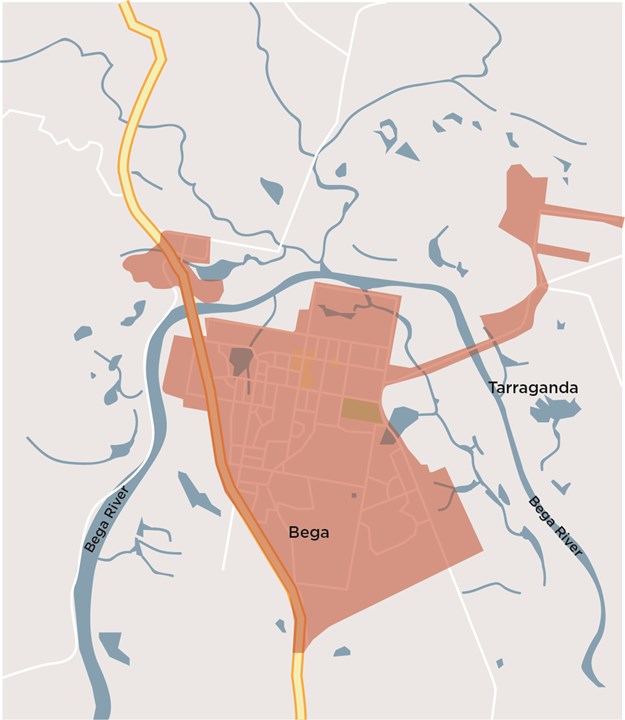 GOVERNMENT SUPPORT
Member for Bega and Minister for Transport Andrew Constance MP said: "This is yet another fantastic service for the local region".
"These buses have been well received and well patronised in other areas and I hope that people utilise the service if they require transport across Bega and Merimbula, Pambula and Tura Beach.
"Access to public transport is so very important in regional areas and I am super excited to see more services rolled out across the Bega Valley", Minister Constance said.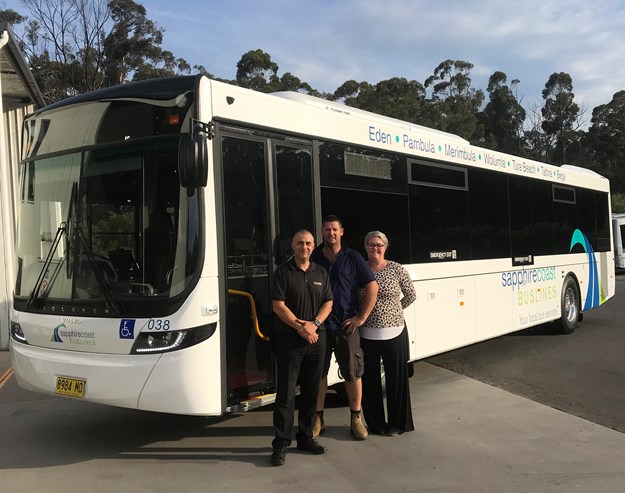 OFFICIAL LAUNCH
The service will be officially launched on 5 July at Kisses Lagoon in Bega from 10.00am, so that members of the public can come along, hear about the service, and view the bright new on-demand buses before they hit the road, according to Sapphire Coast Busliness.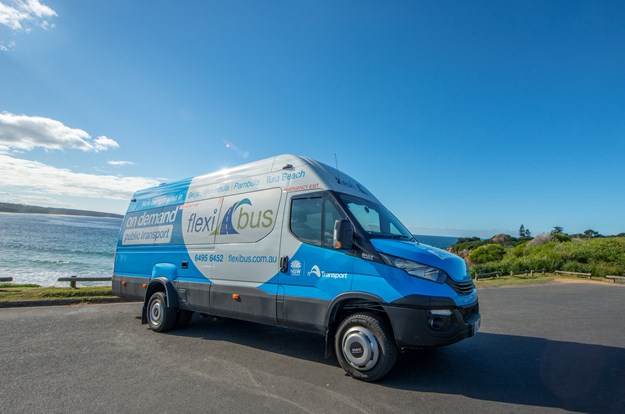 ABOUT SCB
Sapphire Coast Buslines is a family business owned by Jamie and Anton Klemm, who grew up in Jindabyne, NSW, and spent many years travelling around Australia and overseas before settling on the Sapphire Coast.
The couple purchased the Pambula-based business Deane's Buslines South Coast in 2005 from Jamie's parents Dennis and Susan Deane.
In 2013 the Klemms purchased Tathra Bus Service, Whymans Buslines and Merimbula Buslines, bringing their bus and coach fleet to 40 and extending their bus services in the Bega Valley Shire.
The Klemms have three young children and are involved in and support a range of community and business activities, organisations, events and initiatives, they say. The name 'Sapphire Coast Buslines' was selected to reiterate their firm commitment to the region, it's explained.
"Our business will remain a family owned business in this region for a long time to come. We are continually looking at ways to expand and grow and offer more services to the local community," said Jamie Klemm, announcing the change of name to Sapphire Coast Buslines in December, 2012.
Subscribe to our newsletter
Sign up to receive the ABC e-newsletter, digital magazine and other offers we choose to share with you straight to your inbox
You can also follow our updates by liking us on Facebook.