BUS BODY BUILDER NOW 100 PER CENT FULLY AUSTRALIAN!
---
BREAKING: The Australian bus industry now has another fully locally owned and operated body builder, after Gemilang Australia shareholders bought out the 50 per cent shareholding held by Gemilang Asia Pacific Ltd, it's reported recently.
As of 27 June, 2019, with Gemilang Australia Pty Ltd now 100 per cent Australian owned and operated, it has also entered into a, "…long-term distribution agreement with Gemilang Coachwork Sdn Bhd (Malaysia) for the supply of the Eco Range aluminium bus bodies to Australia and New Zealand."
According to the company, for the most part these changes will not affect its customers and suppliers, and there will be no significant changes to the way it does business with them, it states.
The change in shareholding is, however, an important step forward for Gemilang Australia in realising its vision "…to bring manufacturing back to Australia and in supporting local industry as best we can," it stated.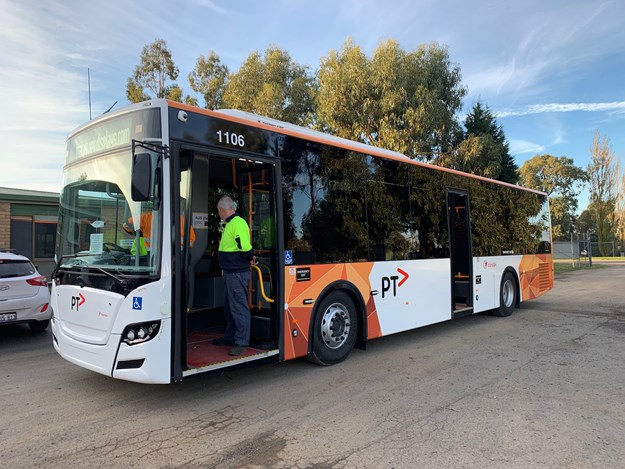 MORE FOR OZ, IN OZ
Gemilang Australia additionally entered into a joint venture (JV) arrangement with established Ballarat, Victoria, manufacturer OzPress Industries and is in the process of transitioning more of its bus build to Australia, it explains.
As the company states, the new venture in Ballarat has already created 12 new direct jobs, with more jobs committed over the next two years.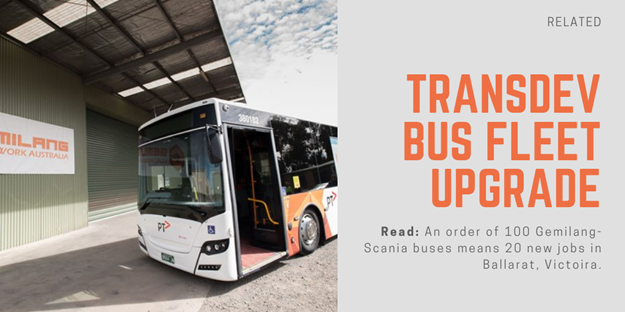 Gemilang Australia and Gemilang Coachwork in Malaysia will continue to work closely together with the latter providing part-assembled, knock-down buses and complete knock-down bus kits to Gemilang Australia for the Australian and New Zealand markets.
Gemilang Australia, as it has done since 2010, will continue to provide the manufacturing, aftersales, warranty and engineering support, it says.
Gemilang Australia, together with OzPress Industries, is committed to supporting local assembly, local jobs and a long-term future in Australia, it adds.
It says it looks forward to announcing a number of other new significant initiatives in the coming months.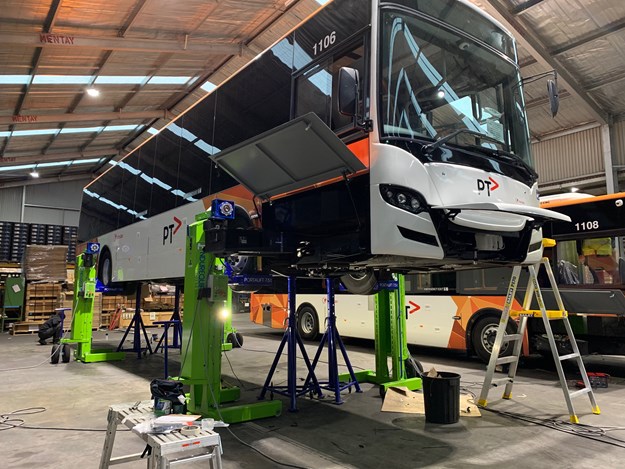 THE BIG PLAN
When ABC magazine contacted Gemilang Australia, it asked if it were planning to open any other outlets across Australia at this stage. Speaking exclusively, a spokesperson replied: "We have a pre-delivery facility in Smithfield, NSW, which we have operated from since 2017, where our full-time staff finish new vehicles, as well as support buses on the road."
"We've also had fantastic support from Darren Wales and Wales Bus Repairs along that journey, where we delivered six electric buses to Carbridge for Sydney Airport; 38 MAN A95 buses for the B-Line project in 2017; 28 Scania K310 Euro 5 buses for Transit Systems in 2018; and the four BYD electric buses for Transit Systems in June, 2019."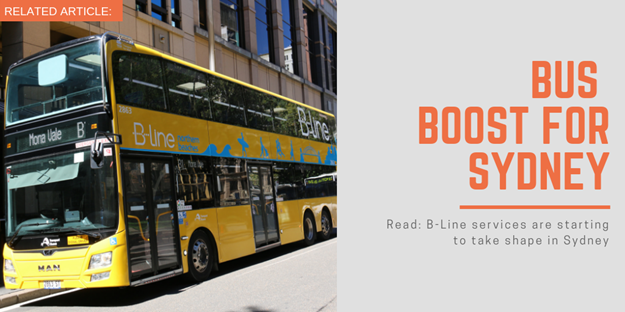 Asked why did Gemilang make such an investment into the Australian bus market, what brought it to this stage and what does it seek to achieve – what are its short and long-term goals, they responded:
"We now have 200 buses on the road in Australia and there is an increasing desire for both governments and operators to support local industry as much as possible."
"We understand that an investment in Australia is an investment in our long-term future.
"The Australian bus market is unique and it takes strong relationships, as well as a solid and safe product, to do well in this market.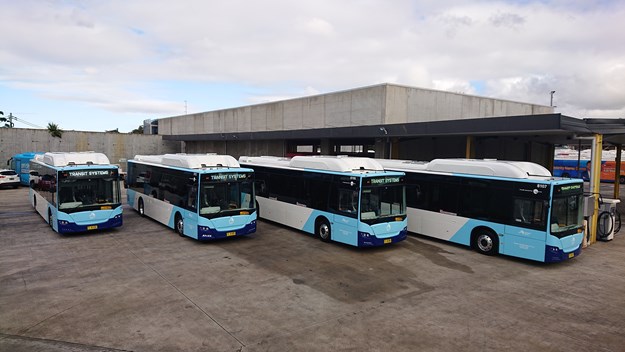 "We have been working to bring assembly back to Australia since 2016 and are focusing on localising our build as much as possible, short term.
"Long term, we hope to expand our operations and workforce with OzPress Industries in Ballarat to manufacture buses for all states and territories, as well as building electric buses for the Australian market.
"We are the only bus builder with a significant footprint of electric buses on Australian roads, having delivered over 20 to the market since 2016.
"We look forward to announcing a bold initiative in the renewable space in the coming months," they said.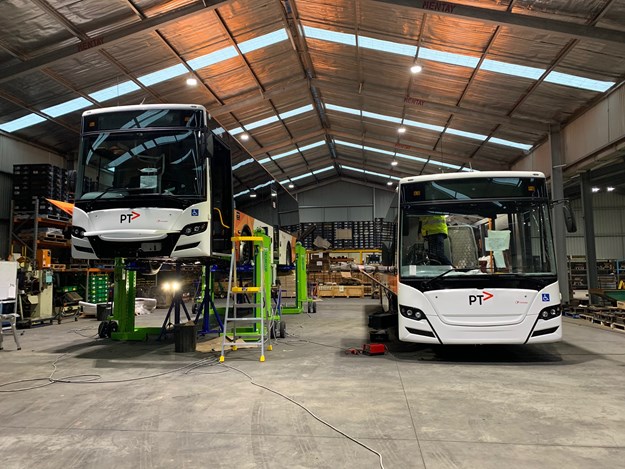 ABOUT GEMILANG AUSTRALIA
Gemilang Australia Pty Ltd (ACN 139 474 169)is the exclusive distributor of Gemilang 'Eco Range' aluminium bus body, it states.
It is the industry leader in the design, manufacture and supply of patented aluminium bus bodies and bus assembly, it adds. Since 2010, the company has delivered more than 200 low-entry route buses into Australia and New Zealand.
According to the company, it strives to deliver "…excellent service by designing and building vehicles that are innovative and of premium quality."
The 'Eco Range' bus body is the fourth generation design utilising patented aluminium profiles and bolted joints supplied by Swiss company Constellium. This allows for a reinforced, lightweight structure compared to steel configurations offered by other suppliers, it explains.
Its founder and sole director is Peter Murley and its head office is at 13 Waringa Drive, Mitchell Park, Victoria. It also has a Sydney branch located on the top level of the premises of Wales Bus Repairs, at 331 Woodpark Road, Smithfield, NSW.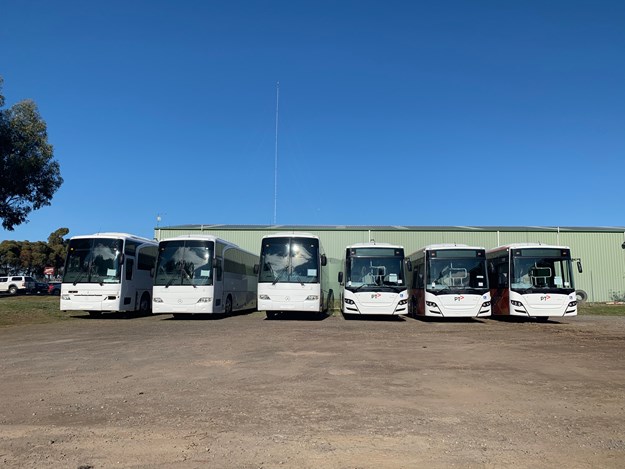 ABOUT GEMILANG IINTERNATIONAL
Gemilang International Limited (stock code: 6163.HK) designs and manufactures bus bodies and assembles buses. With more than 25 years' experience the Group is one of the leading bus body manufacturers and bus assemblers in Malaysia and Singapore, it states. The Group designs and manufactures a range of aluminium and steel bus bodies (SKDs and CKDs) and assembles buses (CBUs).
The company says it has, "…built a reputation as a quality and reliable bus body manufacturer and bus assembler in Asia" and that its products have been sold to more than 10 markets, including Singapore, Malaysia, Australia, Hong Kong, China and India. They are mainly used as city buses and coaches by public and private bus operators, it states.
Subscribe to our newsletter
Sign up to receive the ABC e-newsletter, digital magazine and other offers we choose to share with you straight to your inbox
You can also follow our updates by liking us on Facebook.