WALES BUS REPAIRS SOLD! AMA GROUP NEW OWNER
---
EXCLUSIVE: MULTI-AWARD-WINNING Wales Bus Repairs – a seminal institution within the Australian bus and truck and collision-repair industries – has been purchased by the massive AMA Group as part of its publically announced expansion plans, with the transition official as of 28 June, 2019, sources confirm.
Publically listed on the Australian Stock Exchange (ASX) and with solid asset-acquisition growth over the past few years of key automotive smash repair and accessory companies, the AMA Group now has an enterprise value of around AUD$824.78M, sources cite.
When ABC magazine contacted Wales Bus Repairs to confirm industry rumours about the change, CEO Darren Wales said: "Yes, mate. It has. On the 28th [it makes the transition]."
"Nothing changes from our perspective. It's just an opportunity to join with the AMA Group - a publically listed company," he said, allaying any concerns about contracts in progress or staff employment.
"They've offered me the opportunity to head up their heavy vehicle division, so we are in charge of growth and acquisitions on the heavy vehicle side of things - and look, it's a good fit," he explained.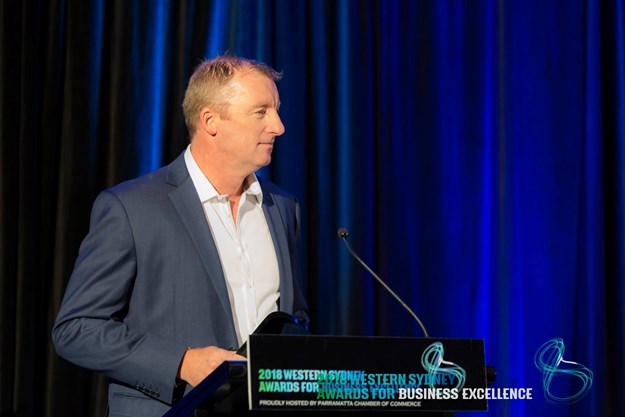 "It gives the backing of a publically listed company … and enables us in the continuing of the service of our clients.
"It's huge. It's a big challenge. We've got an awful lot of work ahead of us - certainly ahead of myself - but no, looking forward to it," Wales said confidently.
"I've emailed the majority of our clients and let them know where we sit at, but other than that it's business as usual," he reaffirmed, saying there would be more news about it in the weeks to come.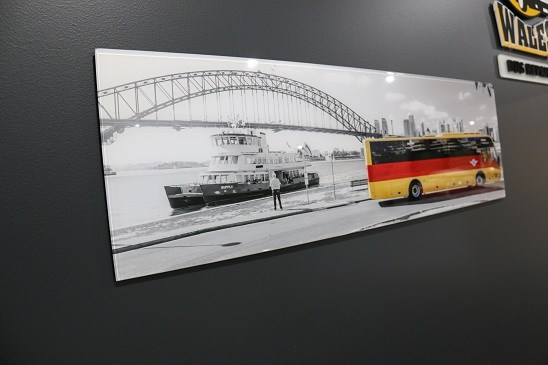 HOW IT HAPPENED
The deal has "probably" been about 8 months in the making, other sources revealed exclusively to ABC magazine, saying both parties have been going through "due diligence, with the expected changeover to happen on the 28th".
In terms of any potential branding change, it is believed this will also stay as is, but "…you might have a little 'Division of AMA' or something [on the Wales logo] as it changes.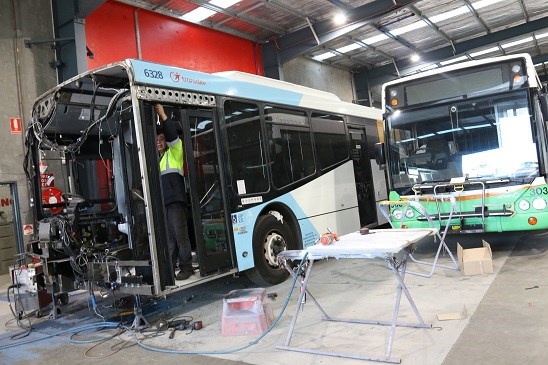 HIGHLY REGARDED
Wales does a lot of aftercare and repair work for many of the leading bus and truck companies around the country, and Transport for NSW. Particularly in NSW, vehicles from entities such as Transdev, Transit Systems, Busways, Busabout, Interline and even the NSW Fire Brigade are a common sight on its premises, ABC magazine confirms.
Only recently did the company host four Gemilang-bodied, BYD electric chassis buses, which are being trialled – soon along with a Yutong E12 electric bus (from the Nowra Premier trial, ABC hears, as test driven in ABC Issue 378) in Sydney's inner west by Transit Systems under its Region 6 contract.
It has also hosted the only Completely Built Unit (CBU) Euro 6 diesel Mercedes-Benz Citaro - as brought into Australia late 2016 by MB under the national heavy vehicle PBS (Performance Based Standards) regulation - which is believed to be soon trial run by CDC NSW, various industry sources say.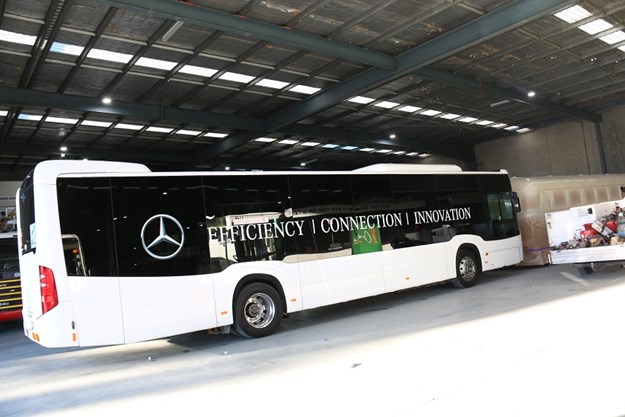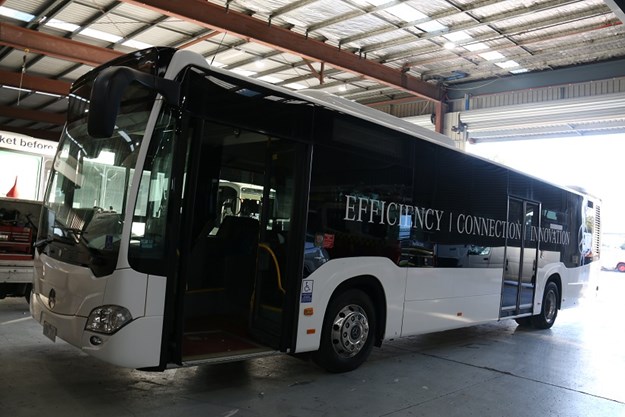 RECENT TREND
Indicating AMA's deepening ambition to consolidate its position in the heavy vehicle collision-repair industry – and to mirror global trends in both general automotive and commercial vehicle shop acquisitions, often to the preference of leading automotive insurance providers – last September it also purchased Western Australia-based truck and heavy vehicle repairer Parins.
As it explains, Parins was established more than 40 years ago and offers a range of services, from recovery of vehicles and repairs to the rebuilding and refurbishment of heavy transport vehicles and machinery, with a strong focus on minimising downtime.
Parins added to the "growing truck repair footprint capability AMA has", the company explained at the time. Its other AMA facilities that do truck repairs are located in Victoria at Winter and Taylor is Geelong.
Earlier still, it acquired Recar, which has been repairing trucks and trailers for over 60 years, and was Australia's largest wholly owned network of commercial vehicle repair centres.
Recar was acquired by Car-Trek Australia Pty Ltd in 2005.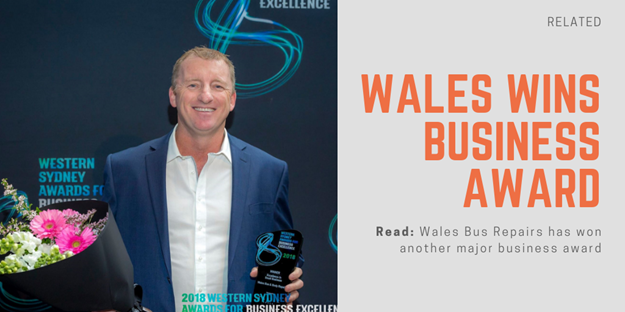 ASX AMA STATEMENT
In an official company update listed on the Australian Stock Exchange, dated 12/6/2019, Wales was clearly highlighted as part of AMA Group's growth plans.
With "trading conditions for the AMA Group Limited … tracking within expectations", group CEO Andrew Hopkins delivered the following update on the status of acquisitions:
"The acquisition pipeline for AMA remains strong. We are delighted to confirm that we have increased our promised revenue acquisition run rate in the second half to in excess of $120m."
"The current list of acquisitions are in line with our new strategic direction of growing into the heavy motor space and, most importantly, taking the third largest east coast consolidator.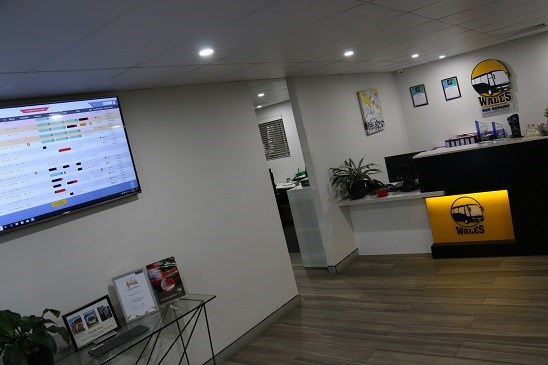 "Based on the current pipeline, by Jun 19 AMA will finalise binding agreements/open (greenfields) for panel and related businesses:
* Smash Care – 8 Sites
* Correct Panel Group – 4 Sites
* KSR Autobody - 1 Site
* Inkerman Panels – 1 Site
* Norm Flynn Smash Repairs – 1 Site
* Re-car Australia – 3 Sites
* Wales Truck Repairs – 2 Sites
* All Transport- 1 Site
* Gemini Chatswood (greenfield)
* Gemini Ballarat (greenfield)
* Gosford Hail Shop (greenfield)."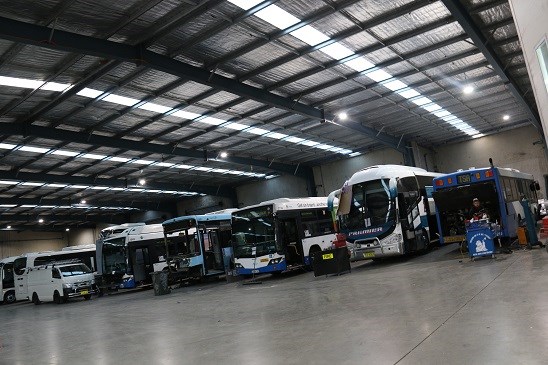 BIGGER DEBT
Hopkins concludes that these acquisitions - including the greenfield enterprises (essentially new and undeveloped sites) - are expected to contribute in excess of AUD$120M revenue and approximately AUD$12M of EBITDA (Earnings Before Interest, Tax, Depreciation and Amortisation) on an annual basis once fully integrated.
"Multiples for the businesses being acquired have been on average 3.8 times," he said.
"The current acquisitions will be funded through a combination of debt and cash.
"To accommodate the acquisition pipeline AMA has recently increased its debt facility with NAB by C$50m to C$150m. This has been done on similar terms to its existing facilities.
"The acquisitions, which are subject to customary completion conditions, will settle over the coming months," he explained.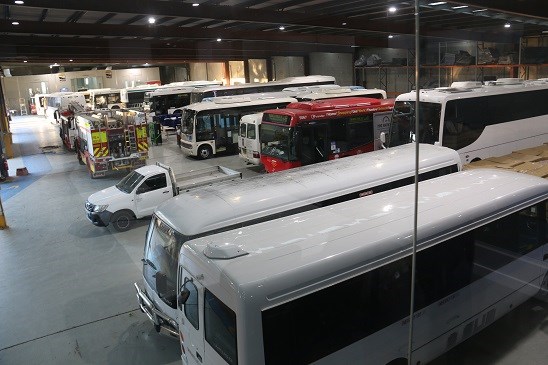 Commenting on the acquisitions, Hopkins added: "We are very happy with the second half of 2019 and pleased that the new team structure and new strategy is continuing to deliver results."
"The acquisitions team has been very busy in the second half with us expecting to finalise binding agreements for acquisitions / open (greenfields) with annualised revenue in excess of $120m of by June 30.
"This is well ahead of what we expected when we presented our results for the first half. We see no slow down for the business with new entrants and look forward to a strong and robust 2020 under the new management regime," he explained.
The AMA expects to release its full year results for the year ending 30 June, 2019, on Monday, 26 August.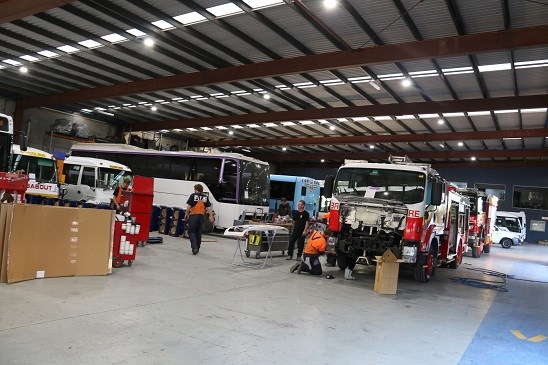 ABOUT AMA
The AMA Group – with its Gemini Accident Repair Centres head office located in Bundall, Queensland - is a leader in the automotive aftercare and accessories market, it states.
Each of its specialised automotive aftercare and accessory companies have a commitment to excellence in customer service, cost-effective operations, and sector-leading brands, it explains.
AMA is Australia's largest accident repairer business and owns and operates in excess of 120 accident repair shops, which trade under a variety of brand names throughout Australia and New Zealand.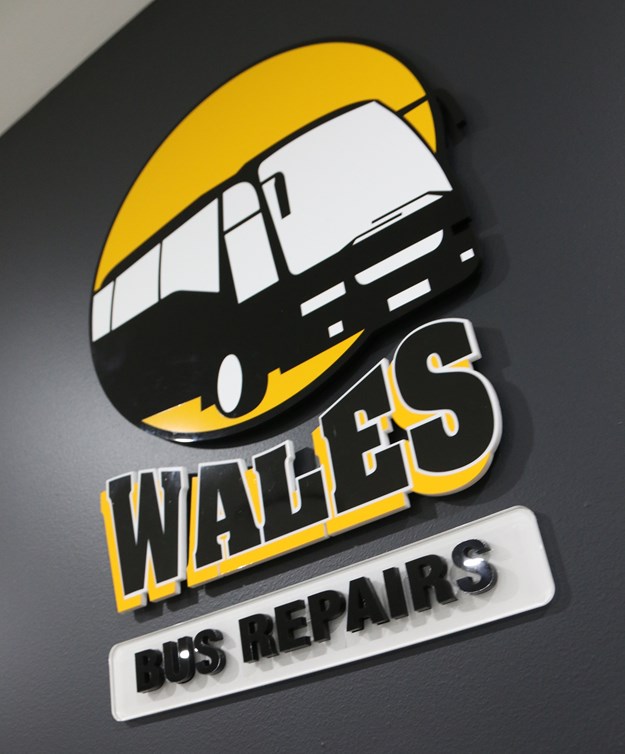 As its focus is on the wholesale vehicle aftercare and accessories market, its services include smash repair shops, automotive and electrical components, vehicle protection bull bars and other outlets for servicing brakes and transmissions.
As announced earlier this year, Andrew Hopkins was made the AMA Group's CEO and executive director. Hopkins founded the Gemini Group in Perth, in 2009, and built the Gemini brand into one of the largest privately owned consolidators offering integrated claims management and repair services to the insurer, corporate and consumer markets, the AMA states. 
With more than 35 years' experience in finance, acquisitions, strategy and building insurance relationships, his ability to continually innovate will, "…broaden AMA's relationships with insurance companies both domestically and internationally," it states.
Subscribe to our newsletter
Sign up to receive the ABC e-newsletter, digital magazine and other offers we choose to share with you straight to your inbox
You can also follow our updates by liking us on Facebook.