DIESEL-TO-ELECTRIC BUS CONVERSION KIT DEBUTS AT UITP, 2019
---
CONVERTING DIESEL BUSES to electric propulsion is not entirely new, but leading German in-tech subsidiary 'e-troFit' has officially showcased its model-specific, ZF-based electric drive kit internationally at UITP in Sweden, recently.
This e-bus retrofit solution made its international debut at the massive public transport event, explaining how conventional diesel buses can be turned into eco-friendly electric vehicles and make an active contribution to reducing emissions in cities, the company states.
The e-troFit idea has won several awards, including the German Mobility Prize, which is awarded by the German Federal Ministry of Transport and Digital Infrastructure.
Andreas Hager, head of the New Mobility Solutions business unit at in-tech, explained: "High emission levels in city centres are forcing local authorities to take action. Many operators are therefore looking to get started with electric mobility."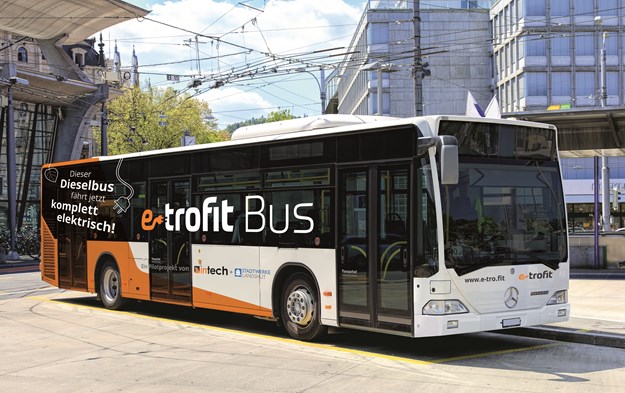 "However, replacing existing bus fleets completely with new electric vehicles is neither economical nor sustainable – a new electric bus is considerably more expensive than a conventional diesel bus.
"In addition to the lower acquisition costs, e-troFit also has other positive aspects, as the service life of existing vehicles is extended. Wear-prone drive components will be replaced as part of the conversion and, thanks to the refurbishment and modernisation of the passenger compartment, a sustainable second-use of the vehicle as an electric bus will be possible."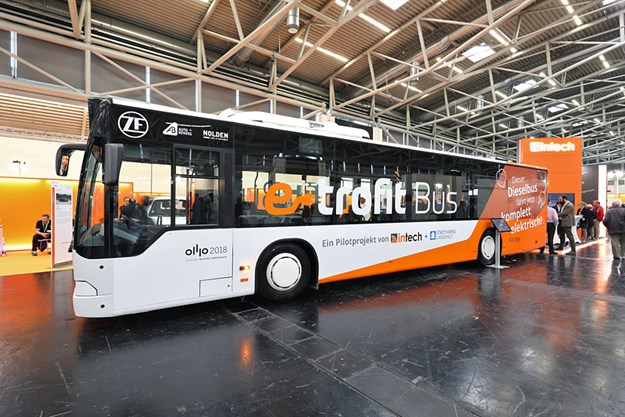 ZF CONNECTION
With ZF, e-troFit says it has secured a strong "OEM quality" partner for the international market launch. As a system supplier, ZF supplies powertrain components for the e-troFit kit - the AxTrax AVE electric drive system (as used in the eCitaro, apparently) - the Openmatics telematics system, and application and installation expertise. Also with its global workshop network, ZF also doubles as a retrofitting and service partner, it explains.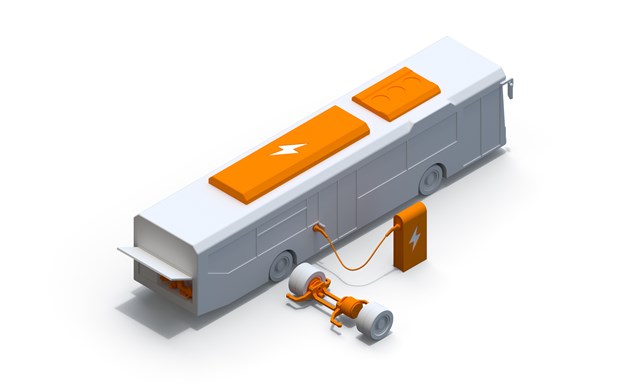 Helmut Ernst, head of ZF's Aftermarket Division, explains: "Together with in-tech, we offer a one-stop shop solution for the retrofit. With the CeTrax and AxTrax AVE electric drive systems, ZF supplies future-oriented products."
"CeTrax can be installed directly into the existing vehicle platform without having to make major changes to the chassis, axles or differential. In addition, ZF provides the required expertise including workshop capacities and acts as a trading and service partner."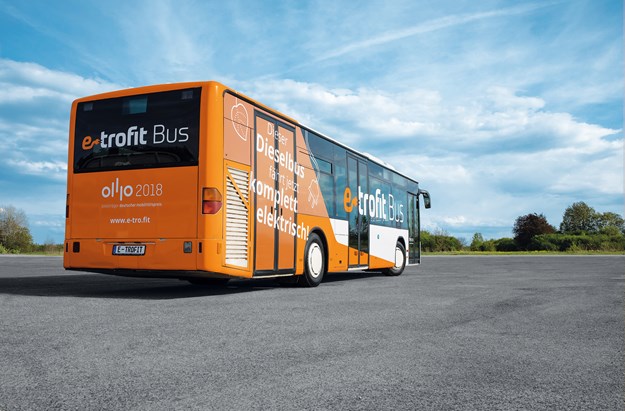 THE SUM OF ALL PARTS
According to the companies, ZF supplies original components – the AxTrax AVE electric portal axle and the CeTrax electric central drive – and offers access to the worldwide workshop network.
AxTrax AVE is ideally suited for the fully electronic drive of city buses of all manufacturers, it says. CeTrax can be installed directly into the existing vehicle platform without having to make major changes to the chassis, suspension or differential, it adds.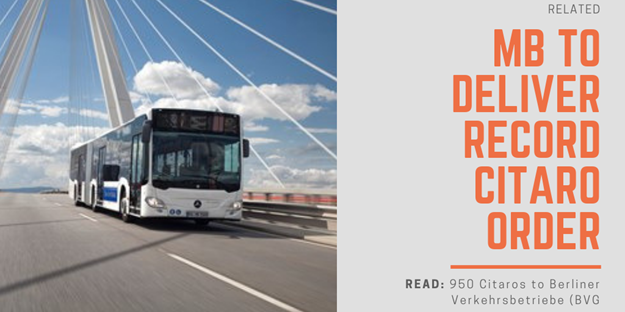 Compared to other solutions, ZF's central drive offers significant weight advantages, high performance, and excellent efficiency, it claims. In combination with "in-tech's extensive development competence", the partnership ensures that a high-quality product comparable to a serial production vehicle is created, it says.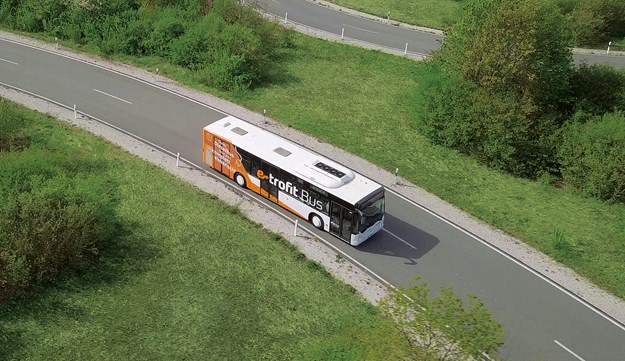 READY TO ROLL
e-troFit is a subsidiary of in-tech - a Munich, Germany, based technology company with extensive experience in the automotive industry, it states.
Orders can be taken now and the first buses will be delivered in the fourth quarter of 2019, it says – though thus far it seems kits are only available for the European Mercedes-Benz Citaro I Solobus. In future there will be kits for the Citaro II Solobus (from mid-2020) and Citaro II articulated buses (late 2020). Also planned are kits for other manufacturers' city buses, reports say.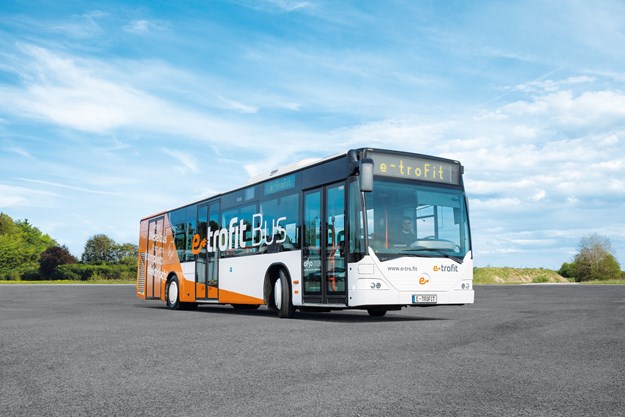 INDIVIDUAL SOLUTIONS
According to the company, the battery capacity and range of the buses are tailored to the individual requirements of each operator on the basis of a route analysis - saving costs and weight. Conversion with e-troFit is on average 50 per cent cheaper than an electrically powered new vehicle, it claims.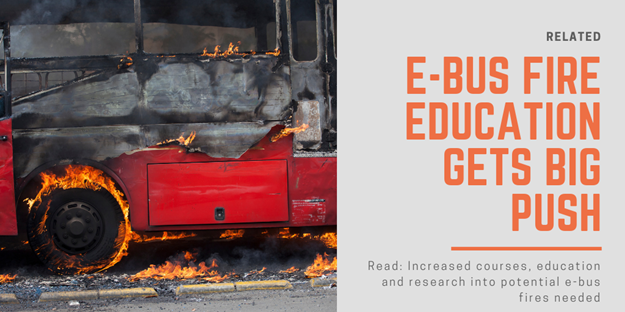 SECOND LIFE
As a professional retrofit solution for diesel vehicles, e-troFit provides a quick entry into electric mobility, it says. With e-troFit, commercial vehicles including buses and trucks can be equipped with eco-friendly electric drives; it provides diesel vehicles with an environmentally friendly "second life" and makes an active contribution to reducing traffic emissions, it advocates.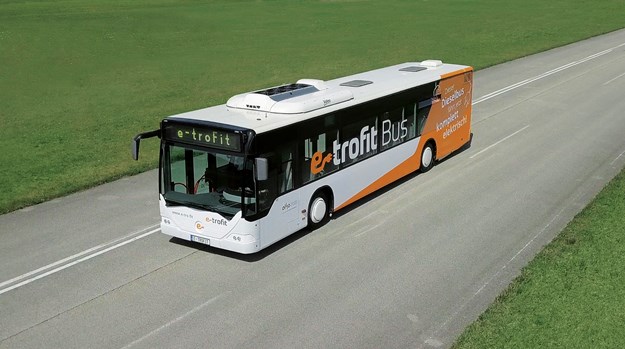 WHAT IS UITP?
The Union Internationale des Transports Publics (UTIP - International Association of Public Transport) is the only worldwide network bringing together all public transport stakeholders and all sustainable transport modes, it states.
The massively influential event – held this June in 2019 in Stockholm, Sweden, and next held in Melbourne, Australia, in 2021 – attracts thousands of key public transport aficionados worldwide, sharing ideas that arguably shape related industries in years to come.
Subscribe to our newsletter
Sign up to receive the ABC e-newsletter, digital magazine and other offers we choose to share with you straight to your inbox
You can also follow our updates by liking us on Facebook.