AUSTRALIA INCLUDED IN "STRONG DEMAND" FOR VOLVO HYBRID BUSES
---
SINCE 2010 Volvo has recorded hybrid bus sales and orders worldwide of more than 4000 units, which now includes those in Australia, the company confirms.
Britain, Spain and Belgium top the past year's sales statistics for this "strong demand for Volvo's energy-efficient hybrid buses," Volvo states. Between January 1, 2018, and April 1, 2019, the number of sold and ordered hybrid buses totalled 817 units globally.
These hybrid models - which are up to a claimed 40 per cent more fuel-efficient than corresponding diesel buses - have since 2010 recorded sales and orders of more than 4,000 units from customers in 23 countries – including Australia, it says.
Volvo's hybrid buses are what the company calls 'full hybrids', which means they run entirely without exhaust emissions, and are powered by electricity from standstill up to 20km/h and also when the bus is at a standstill at the bus stop. Above this speed, propulsion is provided by an efficient 5-litre diesel engine, the company says, adding that fuel consumption and CO2 emissions are up to 40 per cent lower than for a comparable diesel bus. Recently, for example, Volvo hybrids in operation in Singapore achieved a fuel saving of 41 per cent, Volvo claims.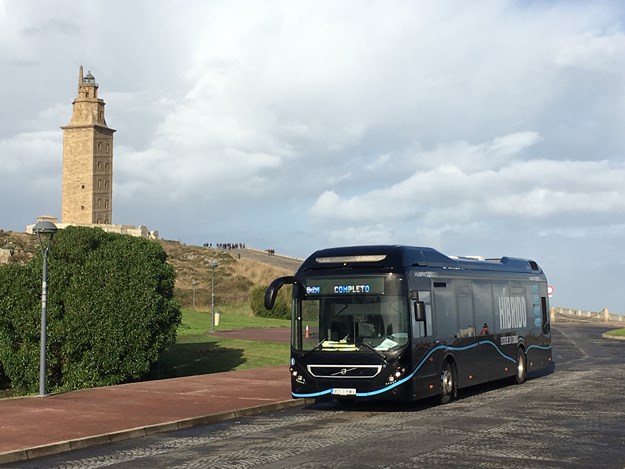 RULE, BRITANNIA! 
According to Volvo, its biggest single market for hybrid buses is Britain, which accounts for almost half of total sales. During the past few years demand has seen a significant increase in several countries, particularly in Belgium and Spain, it adds. Customers on the Spanish market have invested in a total of more than 300 hybrid buses from Volvo, of which 120 were in the past year alone. In Sweden Volvo Buses has sold more than 200 hybrid buses to cities such as Gothenburg, Sundsvall, Nässjö, Värnamo and Kungsbacka, Volvo says.
Hybrid deliveries in Australia are also taking off, it says, with the first deliveries of the Euro 6 model taking place last year to Latrobe Valley Bus Lines, followed this year by the first deliveries to CDC Victoria as part of their order of 50 hybrids – and soon to McDermott's in Tasmania for operation at Cradle Mountain.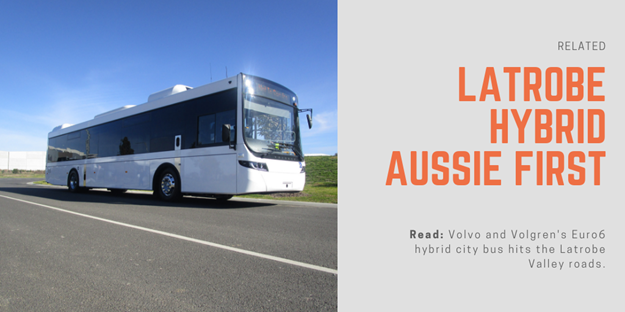 LOCAL KNOWLEDGE
"We delivered our first hybrid in Australia back in 2012, so we have gained enormous experience and understanding of the hybrid product, the way it works in Australia, and how to provide our customers with an optimal solution," said Lauren Downs, general manager Volvo Bus Australia.
"We have learned a lot during this time, and some of the learnings in particular stick out. For example, using a smaller engine is one of the keys to achieving the fantastic fuel [result]. We don't see a need to run the same engine as we do in our diesel range because it's simply redundant. It's why we have seen fuel savings of over 40 per cent," Downs explained.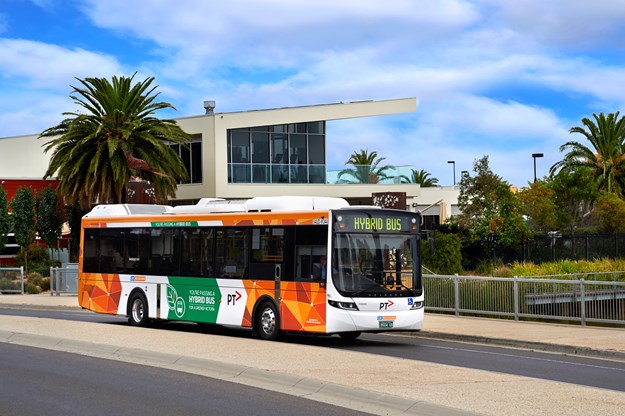 "We also see that reducing weight – engine, batteries and chassis - is a key to getting the best hybrid fuel consumption in the industry," shared Downs.
"We have also learned that knowing the route and training drivers is another key success factor. Of course, if the vehicle has just been up a long incline and the battery has been drained of charge, it doesn't matter what the driver wants to do - you need to get some help from the diesel engine, but only until the energy has been recaptured from the brakes and the battery's energy has been topped back up.
"A driver can't 'decide' when to drive electric – it really depends on the circumstances.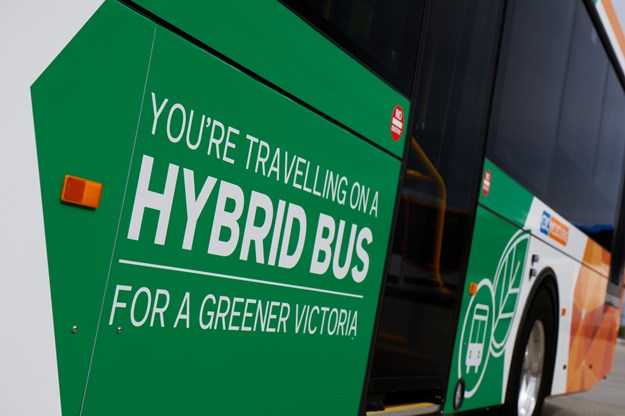 "I'm also please to say that our local body partners have embraced the technology. We have already delivered units with Volgren and Bustech, and Custom are now also ready with their design.
"Commercially, we also see the hybrid product coming into its own. The total cost of ownership of diesel and hybrid models are now almost on par, and a very small increase to current diesel prices will actually see the tables turn and the hybrid come out on top in this comparison," said Downs.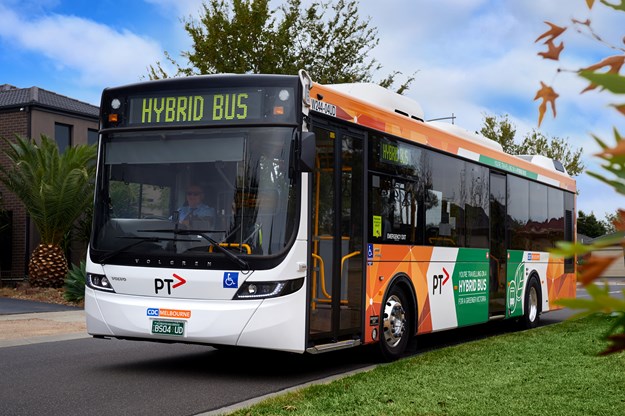 ANY BUS ROUTE
Unlike plug-in hybrids and all-electric buses, Volvo's hybrid buses require no special infrastructure. Their batteries are charged on board the vehicle using the energy generated by engine braking. This means hybrid buses can be used on any bus route both in inner-city operations and in the suburbs, Volvo explains.
In terms of capacity, too, it offers considerable flexibility with a fully low floor and 12.5m length.
"At the same time as our sales of electric hybrids and all-electric buses are rising in Europe, we are also seeing continued stable demand for our hybrid models," said Marie Carlsson, director e-mobility Solutions Europe at Volvo Buses.
"The combination of electric propulsion at low speeds and at bus stops, good energy efficiency and considerable flexibility makes them a particularly attractive alternative to both small and large cities," Carlsson added.
Subscribe to our newsletter
Sign up to receive the ABC e-newsletter, digital magazine and other offers we choose to share with you straight to your inbox
You can also follow our updates by liking us on Facebook.