ABC ISSUE 382 – OUT NOW!
---
Not one to go full 'guru and Harry Potter weirdo' on you all, but have you ever noticed in life certain twists of fate or coincidences that really freak you out? And they keep happening? Spooky, I know...
Strange days, indeed. 'Most peculiar, mamma – Whoah'…
That John Lennon fella wrote some pretty crazy lyrics, for sure. Yet the most disturbing part is often they seem to make sense when certain things happen in life. Or at least not immediately when they do, but rather after time when they are viewed as part of some greater chain of events.
Okay, I just read your mind. Let me explain 'what I'm babbling on about again'. Or try to… ;)
I don't know why that Lennon song Nobody Told Me came to mind when thinking about the unexplainable events we often encounter in life – and I'm not talking about its mention of UFOs.
That said, it doesn't seem he wrote them in there just for some artistic assonance for lyrical perfection, as – given the amount of videos on 'The Toob' about his encounter with one when he walked out onto the balcony of is New York apartment in the 1970s – he was just referring to his life events. On that note, perhaps it was an early version of Uber Air? Who knows? But SkyBus needs to watch that one, big time.
Now, it may have taken some time but the bus industry has had such a recent moment of serendipity, even though it now seems it has been a long time coming - or probably not at all.
Custom Bus Group – the new entity for the iconic 'Custom Coaches' branding in Australia – has recently produced its 100th bus, and a big congratulations needs to go out to owner Scott Dunn and the Custom team for this milestone achievement. You can check out our story about it all this issue (page 22). Given the history behind it and a spate of events in recent years, it is not so much the number of the bus (respectfully, it's not 1,000, 10,000 or a cool mill) but rather the 'spiritual' significance of it.
That within roughly a year and a bit Scott Dunn has manned up the sack to purchase this 'risk' and re-locate it to St Marys in Sydney's West, re-employ much of the former staff and provide job opportunities for new people needs to be commended.
When ABC magazine broke the story last year about the Dunn Group/Telfords purchase of the old Custom, there was always some curiosity as to how – if at all with such things – it would work out, but it has thus far been a marvellous result. A little win for Australian manufacturing.
Well 'dunn'. See what I did there?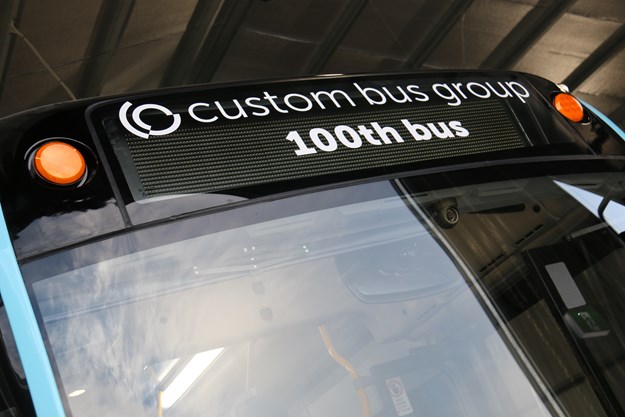 THE TURN OF THE SCREW
Where's the twist? Well, ironically and in an unrelated manner (Where's that elephant in the room? Oh, there he is! Come on over, ya big lug! Grab some popcorn and pull up a pew. And be a good chap and get the TV remote on the way over with that big trunkie thing of yours, please) this month Alexander Dennis Limited announced its sale to North American bus giant New Flyer Inc. Great stuff, but ... there will be those who will recall ADL's ownership of a previous iteration of Custom announced mid-2012, which eventually went into voluntary administration in January 2018. And the rest, as they say, is history.
Ultimately, it should be an interesting and exciting acquisition for the NFI Group, which also has bus builder MCI as one of its subsidiaries. We wish them all well also.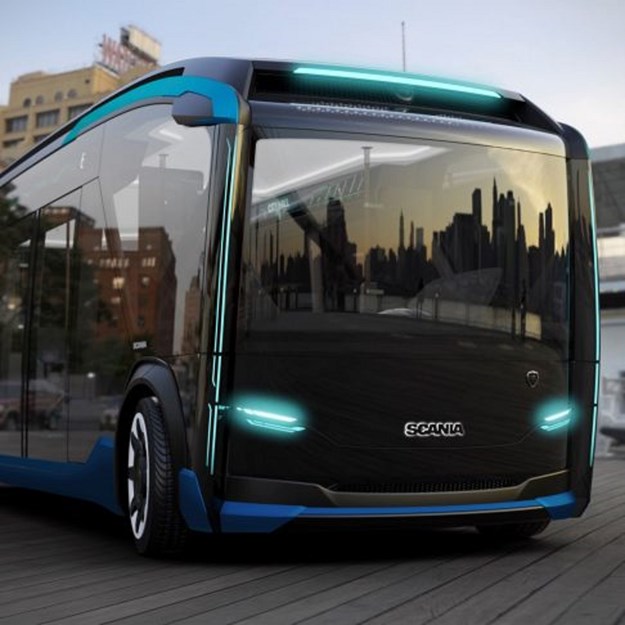 INTERESTING TECH
In our news section this issue we also cover a few very interesting techie bits that are either changing the industry or massively has the potential to, if given the right application.
Firstly, Scania debuted its NXT modular transport concept, which in bus, cargo or "refuse" form should be quite a handy bit of autonomous gear in future.
More than attaching a different body onto a universal chassis, as it were, it seems the electric axles can be independently removed and affixed to whichever vehicular structure is required.
Interesting stuff and it looks funky as heck, I reckon. Like a proper bus, not just a van or 'pod'.
Other things of interest include Bridgestone's tyre health sensor system, which monitors the state of play every time a bus arrives at or departs a depot; the Mobileye collision-avoidance systems being rolled out across a major London bus operator's fleet, indicating the proven value of such tech to even Transport for London; both Volvo and Scania are having wins with their hybrid products; and the OSG ScreenX TV-embedded glass for various public transport applications is some pretty cool Minority Report-type stuff, methinks.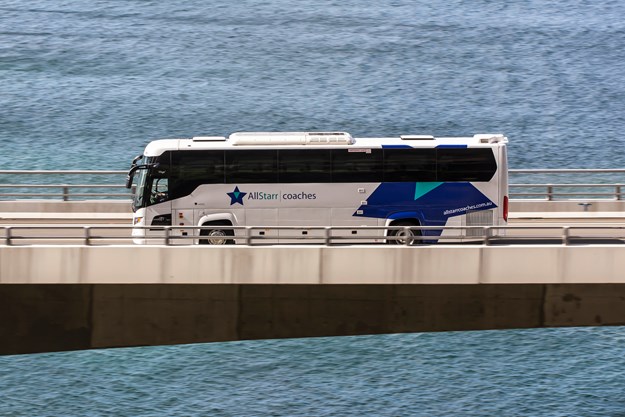 BITS INSIDE
This issue it's our pleasure to throw the cover spotlight (page 28) onto a cool coach operator who has just picked up some new Scania kit. Sydney's AllStarr Coaches, of distinct 'blue star' branding fame, has a range of high-end vehicles in its fleet and has just added to it by picking up the keys to a brand-spankers Scania Touring with Opticruise – the first Touring for Sydney, we hear.
It's going great and certainly looks the biz as it slinks past the packed crowds on a busy Sydney CBD day, so check that one out!
Later on (page 58) we've a bit of a quirky one for you, in kind of Where's Wally vein. Three Gympie cousins are looking for an old retro 1949 Leyland Tiger and have asked for our help. Had they not exhausted other avenues I probably would have suggested they try those first, but with those spent and a sense of urgency in the air I figured "Why not?". In our bus world someone's got to know something, so let's put the word out into the ether and see what turns up. No harm done; too easy.
In terms of events we headed to beautiful Launceston (never got out of the hotel, but I'm sure it is lovely) for the 2019 TasBus Conference. We've got full event coverage (page 72) and pictorial snappy-snaps, which we can only hope goes some way to capture the amazing atmosphere from the good 'Taswegian' folk. Speaking of which, bless them for the awesome charity auction and raffle they put on each year.
Also inside you'll find the latest deliveries data (page 68), which shows us collectively still over 100 for last month, plus there's a quick 2019 Finance Guide of some bus specialist organisations that should be able to help ya'll out, if you are looking for such.
Oh, nearly forgot. Smack bang in the middle this issue you'll find your complimentary, 'pull-out' BIC 2019 National Conference Program for your visual pleasure. PS. You're welcome.
I guess it helps if you actually attend the Conference, otherwise you've just pulled out the middle bit for no reason, which kind of defeats the purpose of it all. So do yourselves a favour, pull out the middle bit, have a good read, stick it to your forehead or whatever and then go book your tickets to attend in Canberra, November 17–20. Last year's event in Cairns was splendid.
If you don't, well, there's no other way  for me come up and harass you and make your lives a misery – over which we can bond and seek solidarity with one another. Share the pain, I say.
And if you can't wait for that spiritually uplifting social interaction (again, you are welcome…), I'll see some of you soon at the BusNSW gig in the Blue Mountains, July 18–19.
Until the next thrilling instalment…
Subscribe to our newsletter
Sign up to receive the ABC e-newsletter, digital magazine and other offers we choose to share with you straight to your inbox
You can also follow our updates by liking us on Facebook.