KEEPING IT IN THE FAMILY – MARSHALL'S MORUYA
---
Having serviced the Moruya district on the NSW South Coast for a quarter of a century, family owned and operated Marshall's Bus and Coach is renewing its vision and commitment to transition from one generation to the next.
A family business of 25 years, Marshall's Bus and Coach has actively been preparing its next generation for responsibility.
Established by Ken and Helen Marshall in 1976 with school bus runs in the Lake Cargelligo area of NSW, the company is now operated by their sons Peter and Wayne, along with their wives Laurel and Julie.
Peter's daughter Melissa has been the company's group and tour director for three years after spending seven years working elsewhere upon leaving school.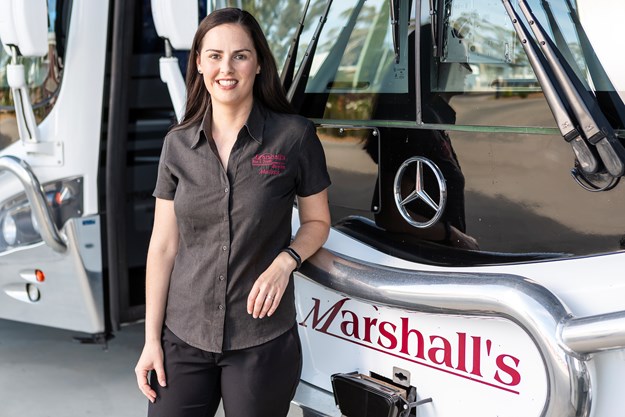 The 27-year-old has put her own stamp on the business, looking after the Franksbook Educational Tours Services, writing and developing her own itineraries, choosing accommodation and organising bookings for schools all over Australia.
With the help of quality vehicles, the Marshalls continue to provide an excellent service that is set for the future.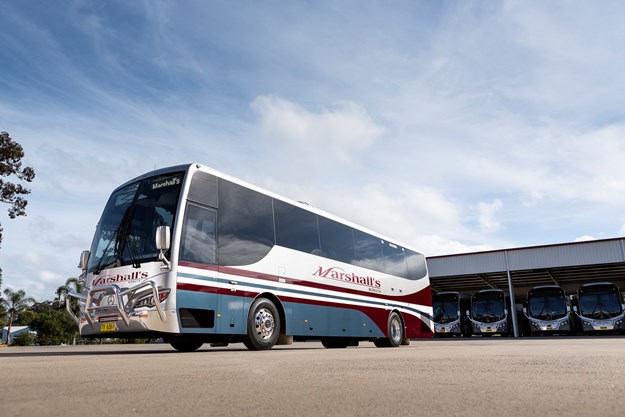 THE FLEET
Technology changes and new vehicles have helped Marshall's improve the way it operates.
A computerised fleet has seen the company adjust to diagnostic scan tools, with mechanics having to complete courses and update their skills to learn how to 'talk to the buses'.
Starting out with four school buses runs in Tuross Head, the company now has 22.
The company added 12 new SB50 buses built by Custom Bus Australia to its school fleet two years ago.
The majority of buses are Mercedes-Benz and were selected due to a quality and being reliable product.
Designed for the demanding Australian conditions, the SB50 use cutting-edge technology and the latest automotive materials to produce a lighter, stronger, better quality and value school bus for local operators.
The business model is made up of four areas: school runs, which operate between Bodalla and Broulee; charter; tours; and Franksbook Educational Tours.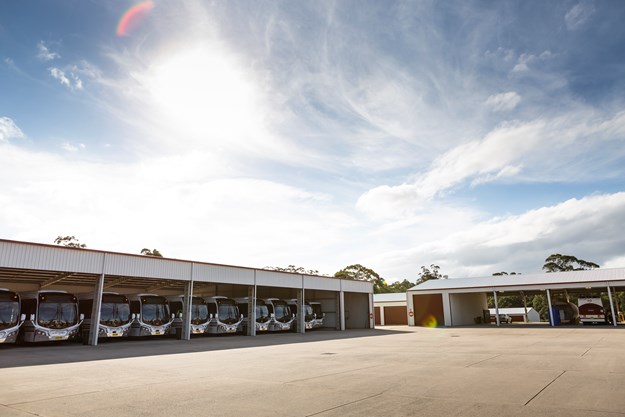 NEXT PHASE
Since coming on board, Melissa has been busy finding ways to utilise the fleet by increasing charter and tour work.
"My thoughts are that we're not just focusing on the school buses, we are moving to help provide more of a service to the community with our tours and coaches and charter work," Melissa said.
"The main driver has been the Franksbook Educational Tours, gaining additional schools as clients has led to a proportional increase in coach work, and the opportunity to work for other coach companies, by helping them write itineraries.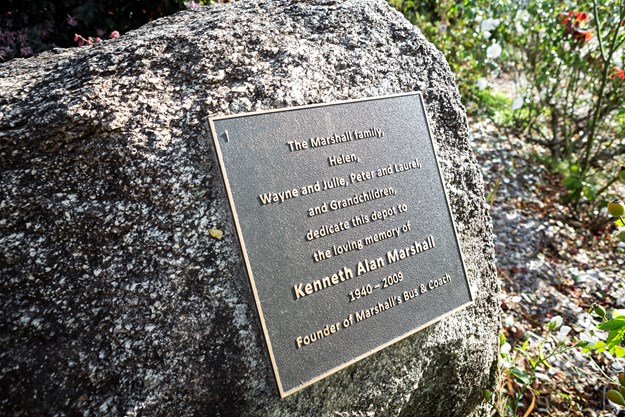 "Everything in the industry at the moment is becoming more complex – there is more paperwork and more reporting – so we're trying to streamline and make things more efficient and more effective by thinking outside the box.
"The business itself hasn't fundamentally changed or grown a large amount since my involvement, it's more being reshaped in response to emerging challenges. Finer details in administration and with Franksbook serve as an example of this, and have subsequently brought in more revenue via coach work."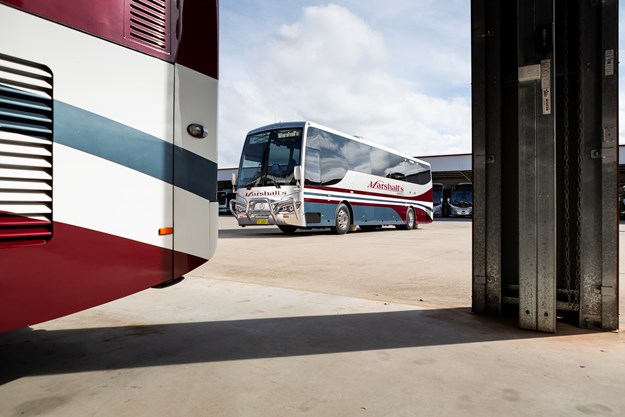 FAMILY FOCUSED
With 40 staff within the company, the business treats each and every one of them as family.
This is made up of three active directors, two administration staff, two mechanics and the rest drivers.
With eyes set on the future, Melissa says she's keen to keep the business going for another generation instead of it being bought out like many others.
"The thing is, our drivers want to be here and we think of them as family as well and they enjoy being here.
"We need to look after them because we can't drive 22 school buses plus coaches ourselves in one day, so we do need good staff. We look after them as much as we can."
The family has no problems obtaining new drivers due to their location, Melissa adds.
"We are very lucky we are only 2.5 hours away from Canberra and it's a retiree area so we actually find that getting causal drivers is not that hard."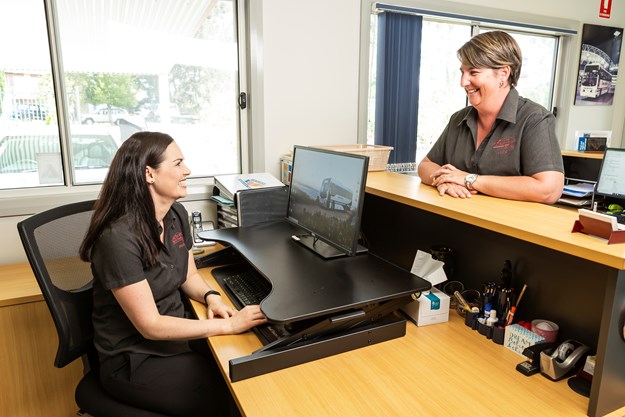 CHALLENGES
Keeping on top of the Chain of Responsibility and dealing with Transport for NSW is one of the hardest battles, according to Peter Marshall.
The company has adjusted to the changes by updating its policies and procedures.
"Being a bus operator has become harder from what I've seen," he said.
"There have been changes in Chain of Responsibility policies and everyone is liable at some point and that stress alone of [it] being on your head if something goes wrong."
Marshall's continues to be ahead of its competitors by offering a quality service, Melissa adds.
"We do have two other local operators and a third has come in recently – they're undercutting and getting some of our work based on cost. But we run a quality fleet with great staff, so we see quality as our competitive advantage, and we remain focused on what our clients are looking for."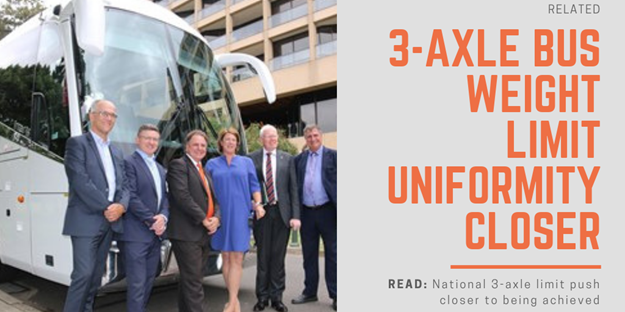 There is very little sleep for Melissa who is trying to get herself up to speed with studies in transport management and tourism – all for the better for the future of the business.
Her grandparents and her family are her greatest inspiration who have put in the hard work to get the business to its current state.
"I want to keep it going for another generation and if I have children, possibly another generation after that," Melissa said.
"Their hard work and dedication early on allows me the luxury of being in, and continuing, the business."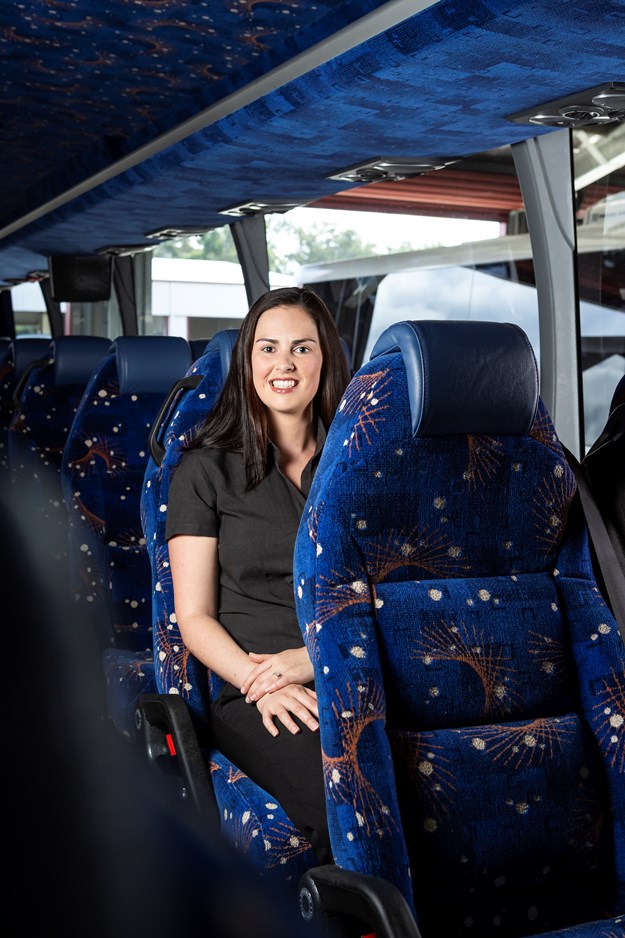 However, there was never any pressure for her to join the family business.
"I was always interested," she added.
"Always around the buses, cleaning and questioning my granddad on why he was doing that, constantly asking and always interested – I think
I always had a business brain."
Melissa plans to step it up next year when her aunty and uncle retire.
Some of the similarities she's noticed between the generations is the family focus and their old school business methods.
"Obviously I'm a young female in a generally male dominated industry but we are lucky that my nan, mum and aunty, who still drives, all used to drive so we don't have an issue with male staff looking down on me in this industry because they set the path previously."
She plans to continue on with that tradition by getting a licence this year.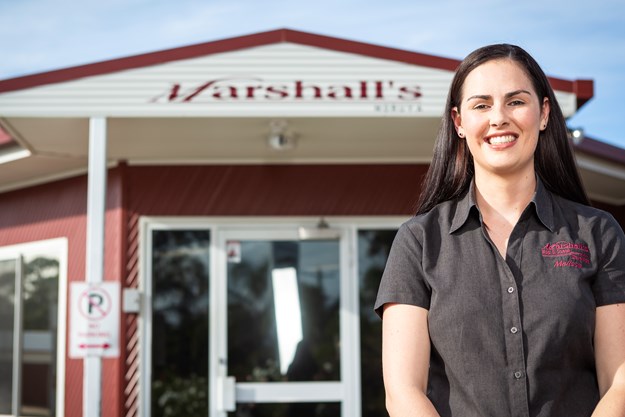 INSPIRATION
Melissa keeps on top of new trends by attending innovative industry networking.
Having recently attended the Young Leaders Seminar organised by BusNSW, she was one of 25 up-and-coming industry professionals who shared their ideas on where the direction the bus industry is headed in the state.
"At the forum, we were all there from different companies and sometimes we compete for the same quote and, therefore, we become competitors, but basically at that forum no-one in that room felt like they were competing. They were very generous with their time and effort and everyone was willing to collaborate, share ideas, add to the conversation and help individuals out.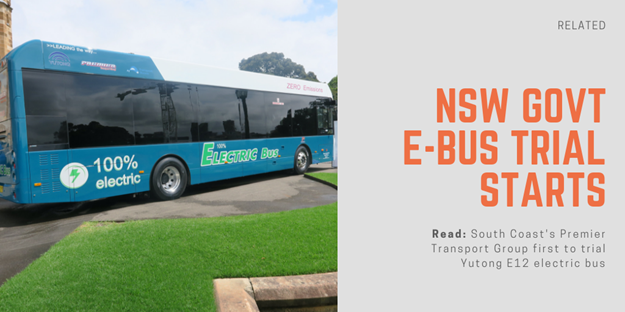 "I would like to thank industry leaders John King, president of BusNSW and owner of Premier Motor Service, and David Tagg at Kennedy's Bus & Coach for their time and mentoring role they have played over the past few years," Melissa said.    
"I've always grown up with my Nan saying that as a woman I can do anything as long as I put my mind to it and give it a go.
"I might be in the minority as a female in the room, but that doesn't bother me; everyone is always quite encouraging to be honest, and I think they should be. When you look around this industry no-one is getting any younger, everyone is getting older and that's why it's great to have a young leader's forum, just to see who is out there. You see so many young operators coming through."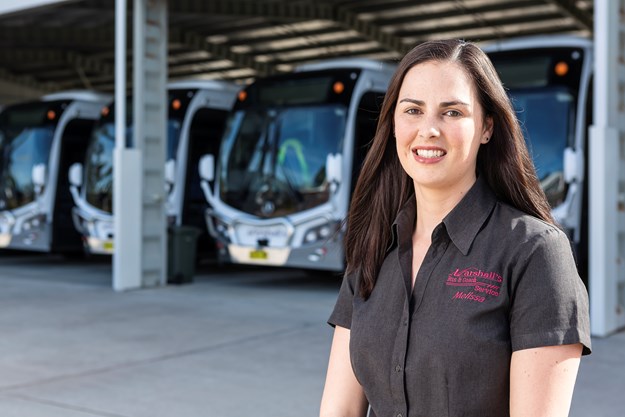 ABOUT MARSHALL'S
Marshall's Bus and Coach Pty Ltd is a family owned and operated business that operates modern seat-belted coaches, which are available for charter to any destination, it says.
It specialises in school charter work from the South Coast to Canberra and Sydney. It is also available for excursions in Canberra, picking up from Canberra Airport as Marshall's is ACT accredited.
Marshall's also specialises in travel to shows in Sydney and Canberra for group or individual bookings. 
SCHOOL BUSES
All bus runs service either all or some of the local schools, which include: Moruya High School; Moruya Public School; St Mary's Primary School; Broulee Public School; St Peter's Anglican College; Carroll College; and Bodalla Public School.
It also interchanges with Symon's Bus Service at Bodalla for Narooma High School and Narooma Public School. 
CHARTER BUSES
The company has four five-star coaches it uses for charter work, all fitted with seat belts, air-conditioning and audio/dvd. Two coaches seat 57 whilst the others seat 48 and 52 and have toilets. Marshall's has a 2012 57-seat bus fitted with seatbelts and air-conditioning also used for charter work.
There is no limit to the company's charter work, it states; if you wish to go there, "then we can take you".
It says it has mainly been all around NSW, ranging from The Riverina to Dubbo, the Hunter Valley and also the Snowy Mountains. Marshall's has also been to Melbourne and Broken Hill.
Groups it has taken range from school groups, sporting clubs, garden clubs and rotary. Marshall's has also provided coaches for interstate schools for trips around Sydney and Canberra. 
TOURS
Marshall's Bus & Coach organise trips away to shows and performances in Sydney, Canberra, Nowra and Wollongong.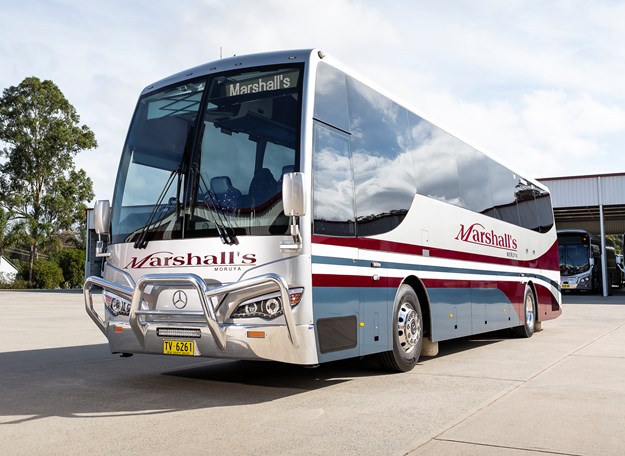 Subscribe to our newsletter
Sign up to receive the ABC e-newsletter, digital magazine and other offers we choose to share with you straight to your inbox
You can also follow our updates by liking us on Facebook.