AUSTRALIA TO DEBUT "WORLD FIRST SILENT" RHD HYBRID CITY BUS
---
BREAKING: A VICTORIAN BUS OPERATOR will run Scania's first right-hand-drive, second-generation hybrid that's touted as the "world's first silent hybrid city bus", the company states.
Geelong-based McHarry's Buslines – a long-time Scania customer – has ordered three Generation II, K320 UB 4x2 Scania hybrid buses set up in right-hand drive, with the first of the vehicles expected to enter service later this year in October.
Australian manufacturer Express Coach Builders - situated in Macksville halfway between Sydney and Brisbane on the eastern seaboard - will body the Scania hybrid chassis.
Discussions leading to the order for three vehicles of this type was concluded earlier in Melbourne in April, 2019, during the visit to Australia of the Scania global President and CEO, Henrik Henriksson.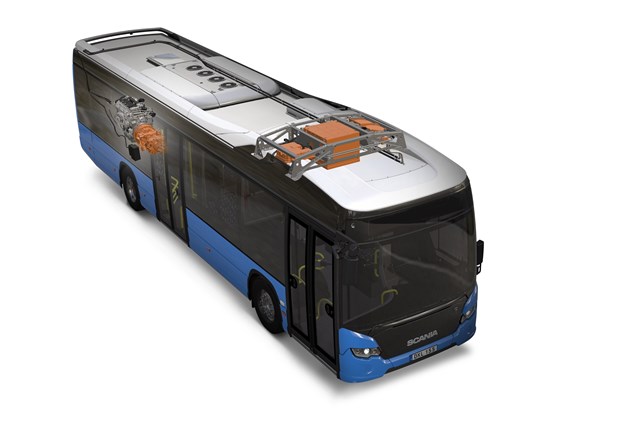 The order follows a fact-finding mission to Spain last year where McHarry's general manager Ashley McHarry saw the hybrids in action in the Spanish capital, Madrid.
Madrid city's bus operators have more than 100 hybrid Scania city buses in service and has established a stable reduction in diesel fuel consumption and emissions of up to 25 per cent, Scania states.
The Generation II hybrid Scania buses that McHarry's will put to work in Geelong can run on battery power alone, either automatically - as determined by the on-board power management system - or when manually selected by the driver, a function known as 'Silent Mode'. These are the first right-hand drive examples the factory has produced in the world, Scania confirms.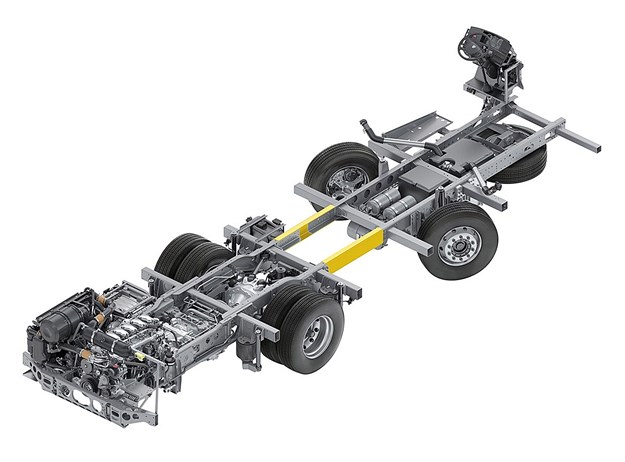 POWERFUL COMBINATION
These Scania hybrid buses can travel on battery power alone up to 4km and at speeds of up to 45km/h on the flat at a gross weight of 15 tonnes, before the combustion engine restarts to recharge the batteries. To recharge the battery pack from empty takes around 30 minutes of engine running, Scania says.
In typical operation, though, the bus will only run on battery power when approaching a stop or when pulling away, Scania explains. Buses fitted with electric drive are equipped with an electrohydraulic power steering pump to enable the driver to retain full control when the combustion engine is switched off, it adds.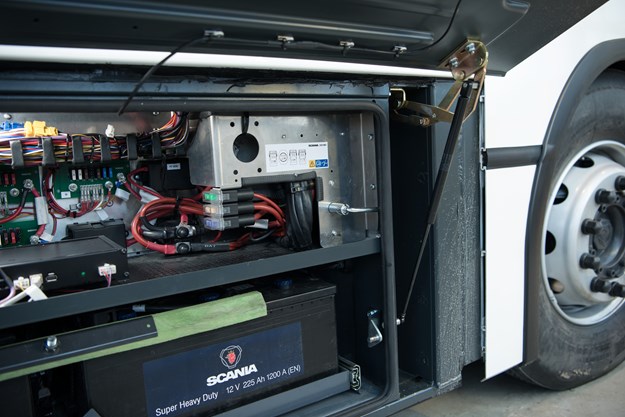 The Scania parallel hybrid powertrain system comprises a 9-litre five-cylinder Euro 6-compliant diesel engine producing 320hp, and 1600Nm, which is able to run on regular diesel, biodiesel or HVO (Hydrogenated Vegetable Oils). This allows for a CO2 reduction of *92 per cent, according to Scania. It is mated to a Scania electric motor that can deliver up to an additional 177hp (130kW) and 1030Nm and is integrated into the Scania Opticruise automated 12-speed transmission.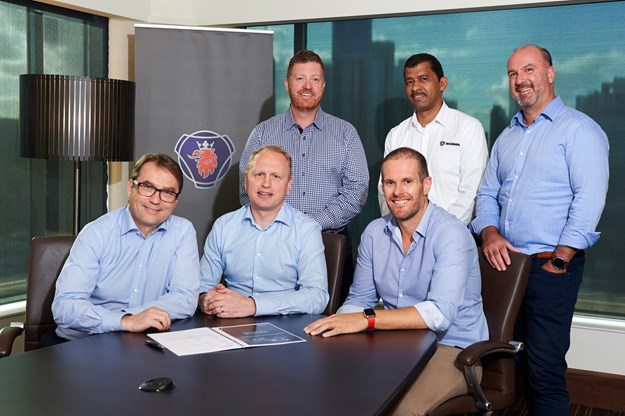 FULL INTEGRATION
The motor is located between the clutch and the gearbox input shaft. This full integration of the electric motor gives a compact design and the interface between the gearbox and engine is maintained, Scania says. The electric motor is cooled by gearbox oil, which is, in turn, cooled using the regular engine fan.
The system automatically and independently maximises electric motor operation, as well as battery charging. The Scania Driver Support menu offers a feature specially designed for the hybrid, giving the driver direct dashboard feedback on how well their braking is regenerating battery charge. The feature grades the braking after certain situations and provides the driver with an average score, Scania explains.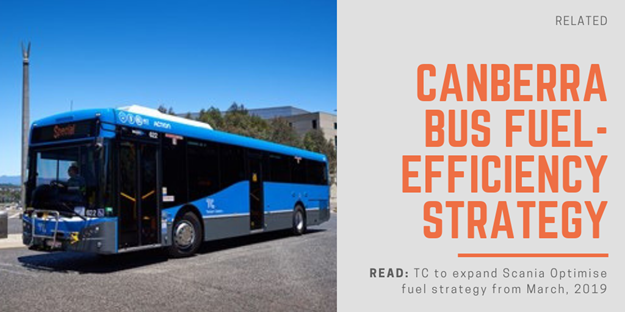 "The Euro 6 diesel engine is the most efficient on the market today. In combination with the hybrid powertrain, operators will be able to lower their fuel costs by up to 25 per cent in normal operation," said Julian Gurney, director of Sales for Scania Australia Bus, Coach and Engines.
"The electric motor and the combustion engine are an outstanding team. Together they offer a winning combination of amazing driveability with swift responses to driver inputs. They also save fuel. By recovering brake energy and using the automatic start/stop-function at low power needs, operators will be able to substantially cut both fuel cost and emissions – and these reductions are even greater when running on battery only."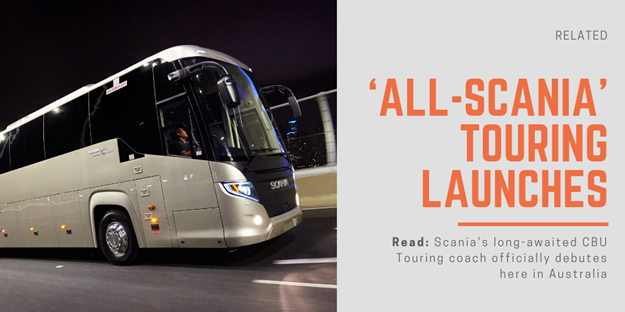 SECOND GEN
"Scania has a well-established reputation globally for taking action to reduce emissions and fuel consumption for the benefit of its operators," Gurney said.
"In addition to already supplying a large number of first-generation hybrid buses to European operators, we have begun to deliver a second generation that allows the vehicle to run on battery power alone.
"Concurrent with our roll-out of hybrid diesels in Europe we have a wide range of alternative, renewable and sustainable fuel-friendly engine options for bus operators to consider, and we have full battery electric-powered buses on test in real-world conditions, and the first examples of operator fleet vehicles are being delivered," he said.
"If an operator were to run a Scania hybrid on biodiesel or HVO, they would emit around *92 per cent less CO2 from the tailpipe.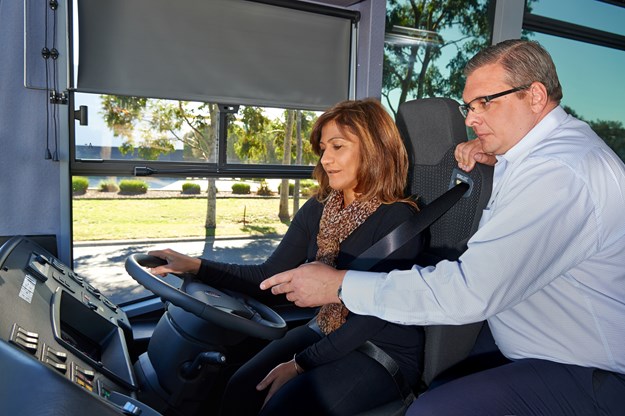 "In Australia, Scania has been signing MOUs with alternative fuel suppliers in order to provide bus operators the opportunity to run city buses on bio-diesel, bioethanol or CNG-powered vehicles, in order to make a positive effort to reduce air pollution in densely packed urban areas.
"As a result of the extraordinarily long working lives of Australian city buses, compared with Europe for instance, there are very many buses still on our roads, or carrying our school children, that have out-dated emission control systems fitted.
"Scania is hoping that the arrival of the hybrid bus, the availability of alternative fuels, and the not-too-distant arrival of electric buses will focus attention of the state governments and operators on the easy and practical steps they can take to make a difference to urban air quality," Gurney concluded.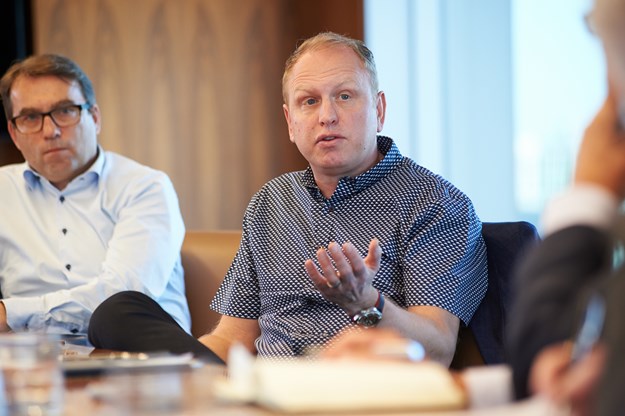 ABOUT MCHARRY'S
McHarry's Buslines is one of Geelong's born and bred success stories, it states. It is a family owned and operated business and has been for more than 85 years, it explains.
The company says that, "continually improving all that we do has enabled us to become a part of the daily lives of generations in this region."
As a fourth-generation business, McHarry's says operating in a way that supports a sustainable community is something it values. To this end, it has adopted a number of measures that support sustainable environmental practices.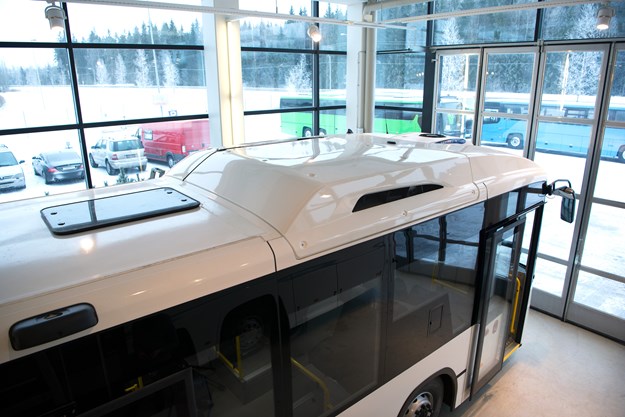 Rainwater harvested from its rooftops is used in the washing of buses; this saves more than half a million litres of town water every year, the company states. It also operates rooftop solar with 375 panels collecting sunlight throughout the year. This renewable source of electricity supplies a third of its total electricity requirements each year, it explains.
McHarry's says its vehicles operate to the latest emissions standards relevant to that vehicle and "…to optimise the operation of their vehicles, our drivers are trained to minimise fuel consumption and unnecessary idling."
Lastly, use of skylights and LED lighting throughout its facilities all assist with reducing its carbon footprint, it explains.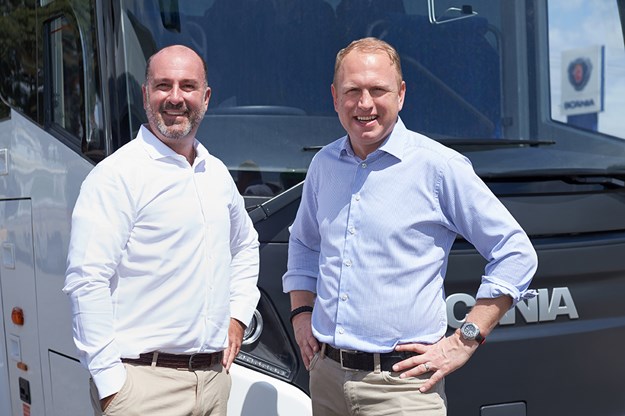 ABOUT SCANIA
Scania is a world-leading provider of transport solutions, it states. Together with its partners and customers it is driving "the shift towards a sustainable transport system".
In 2017, the company delivered 82,500 trucks, 8300 buses, as well as 8500 industrial and marine engines to its customers, it states. Net sales totalled nearly SEK 120 billion, of which about 20 per cent were services-related.
Founded in 1891, Scania now operates in more than 100 countries and employs some 49,300 people. Research and development are concentrated in Sweden, with branches in Brazil and India. Production takes place in Europe, Latin America and Asia, with regional production centres in Africa, Asia and Eurasia. Scania is part of TRATON AG. 
* This estimate refers to an HVO and Hybrid combination.
Subscribe to our newsletter
Sign up to receive the ABC e-newsletter, digital magazine and other offers we choose to share with you straight to your inbox
You can also follow our updates by liking us on Facebook.